Urbane Dodge
Urban Lodge Brewing Company, Manchester
September 2019
Check this out: The two guys behind Urban Lodge Brewing married sisters with the last name of Lodge. Meaning that everyone who visits the brewery assumes that "Urban Lodge" is nothing more than a description of the motif at the brewery. But you, CTMQ readers, now know better.
Continuing with "what's cool at Urban Lodge," there's an incredible mural by artist ARCY. His art can be seen all over the world and it's all huge and it's all impressive. You can check out his work here, but he has a few other large murals in his home state of Connecticut – like inside of Dan Patrick's Milford studio and at Bear's Smokehouse at The Stack in New Haven.
Unfortunately, that ends the "what's cool at Urban Lodge" portion of the program. Oh wait, Lucky Taco shares the larger building with Urban Lodge and Lucky Taco is super cool. Okay, now we're done.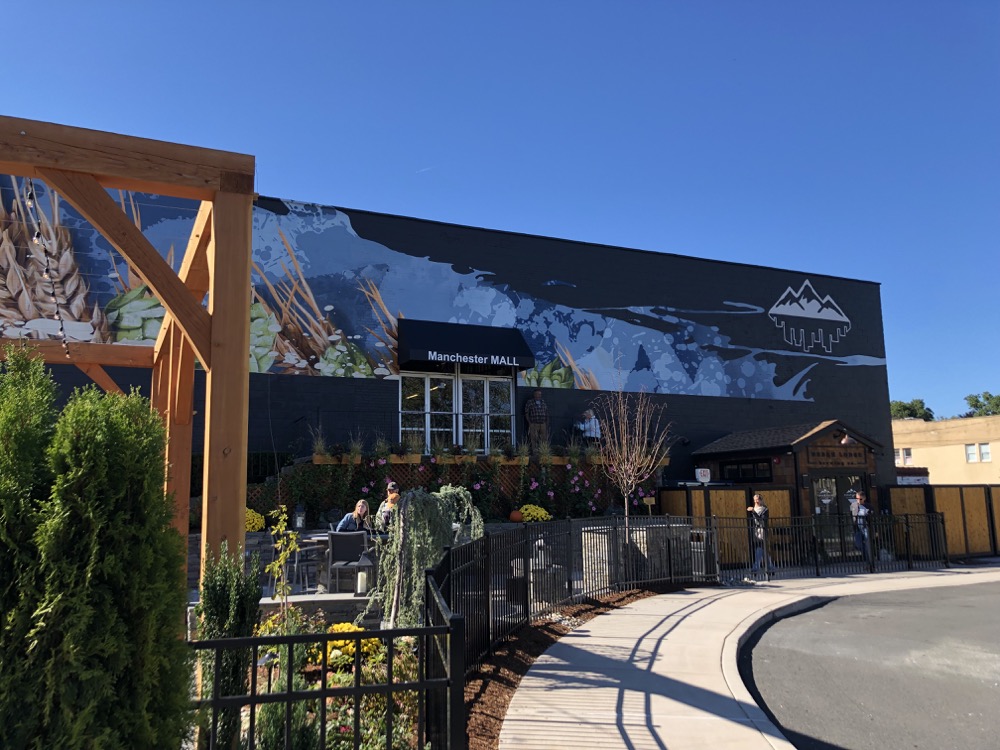 I know, I know… many people love Urban Lodge. What they've done to a rather crappy building in the middle of Manchester's burgeoning Main Street is nothing short of amazing. They did an incredible job leading up to their opening; taking artful pictures of their attractive patio while hiding the fact that it's in a parking lot squeezed between some rather unattractive buildings.
Urban Lodge's building was a rotting shell for almost two decades; last seeing action as a series of doomed sports bars and dance clubs with names like D-Bo's Jock and Jam and Club Zen. Ahhh… I miss the 1990's (when I lived in Manchester, by the way).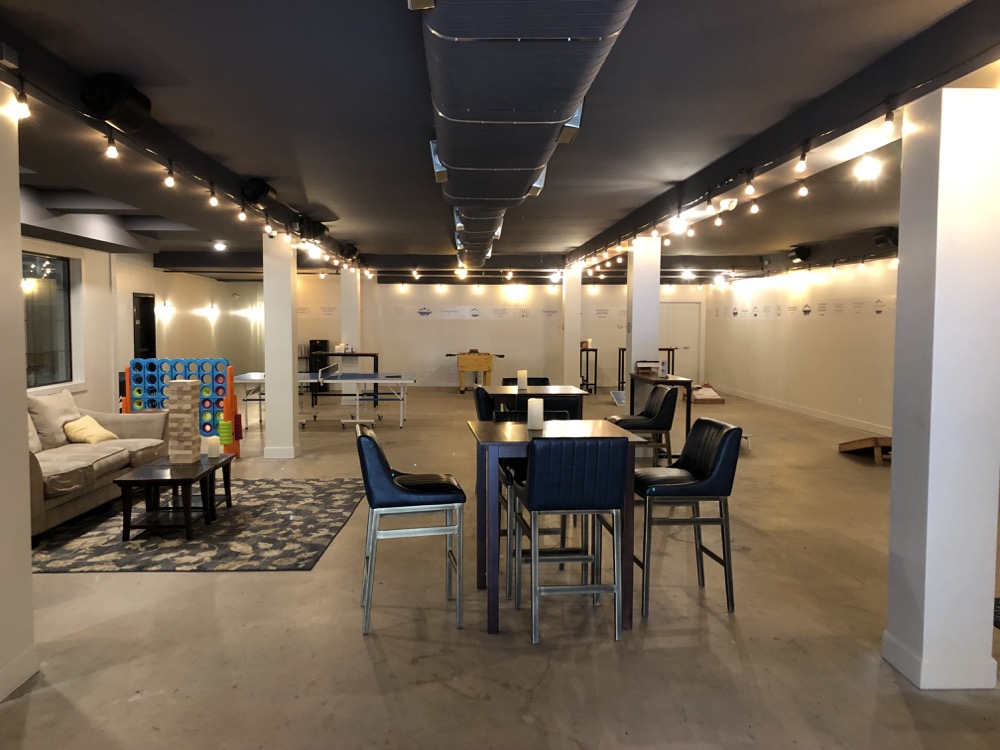 But now we're in the 2020's, baby, and there's a brewery on every corner! Manchester has – and has had – its share. In the last 10 years, the town has had eight. Four did not survive to 2020. I don't know what it is about Manchester, but a 50% success rate isn't too hot.
(I see you… eight?! Yes, eight. John Harvard's, Tullycross Tavern, Parable, and Top Shelf have all come and gone. 2nd Bridge, Ericit Brewing, Labyrinth, and Urban Lodge remain in the game in September 2020.)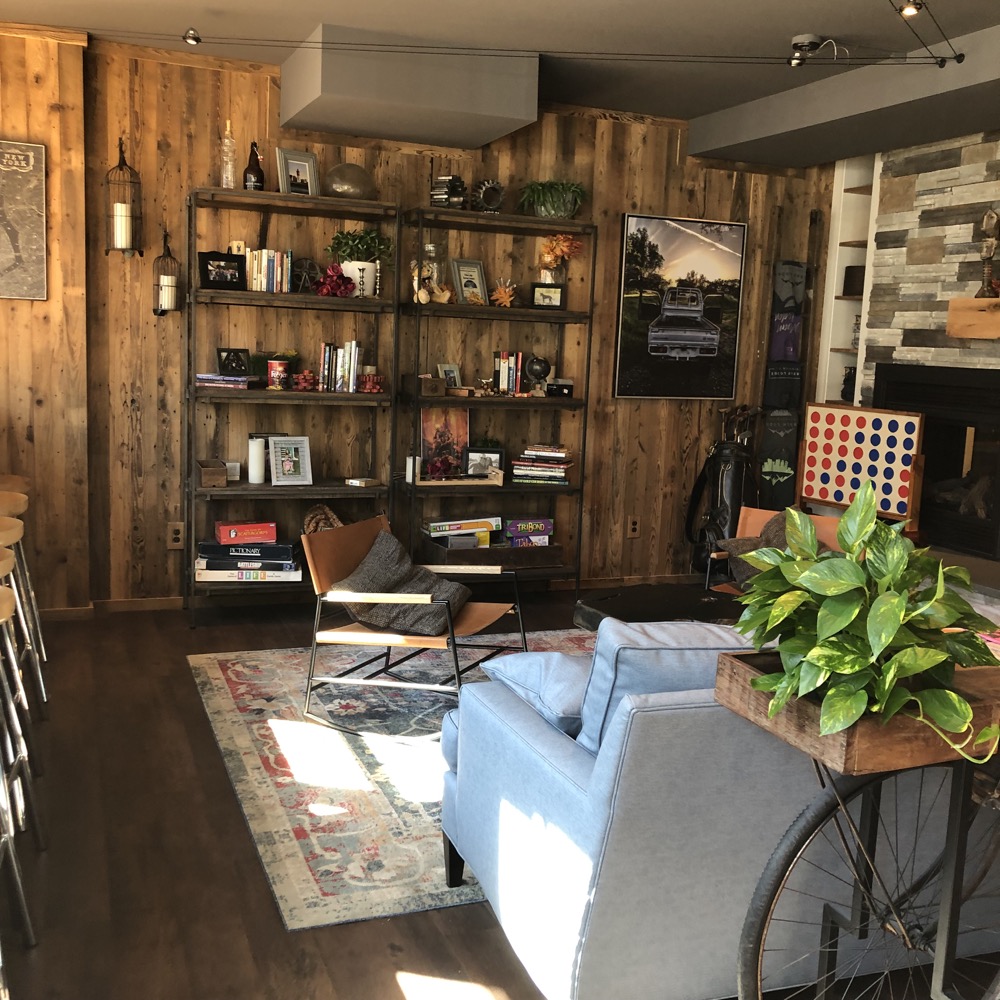 Can the four continue to exist? Of course I hope so… 2nd Bridge makes decent enough beer and is like an old man rathskellar that shows European soccer games (my kind of setting), Labyrinth is located in the massive young professional apartment complex The Mills and makes the best beer in town, and Ericit is a cavernous, weird, craft beer emporium that happens to brew a few of its own beers. Reports are they are all doing pretty well.
So where does Urban Lodge fit in? With its knock-off West Elm showroom vibe? I think the best answer comes from Yelp. (You are allowed to punch me for writing that last sentence.)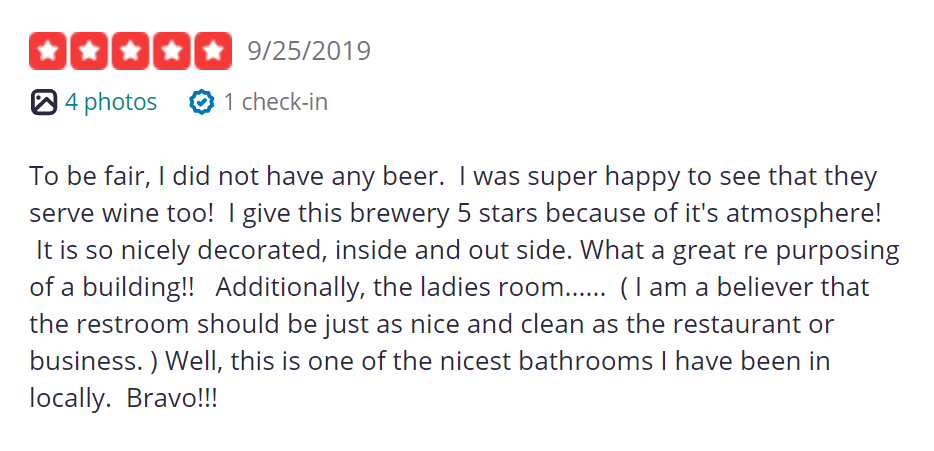 Everything she says is true. Five stars! There are two modernized fire pits on the patio. The main taproom really is like a furniture showroom. (It's not really West Elm-y at all; as its as much faux-rustic as it is… you know what it is? It's like the ultimate white suburban American Dockers dad and facebooking mom house. There's even a "man cave" room with foosball and cornhole down a short hallway.)
So the "Lodge" part is accurate, but not the "Urban." It really should be Suburban Lodge. It's. So. White. There are even scented candles. Scented candles.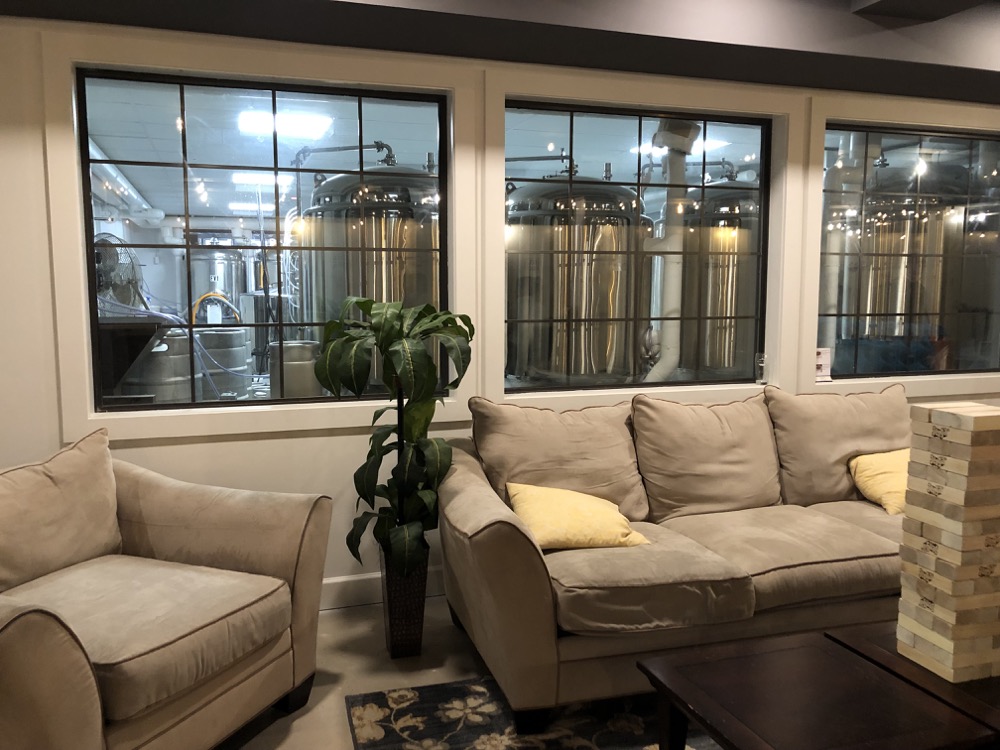 I do not want scented candles in my beer drinking life. But that's just me, for as Ms. Yelp noted above, many people love it. And this place wasn't done up on the cheap either. I've been making fun of it, but this isn't junky Bob's Furniture.
According to a Connecticut Magazine article, the owners have invested "north of $500,000" in the business. Eesh. So who are these owners with half a million to drop on a brewery? Michael Gerrity and Ryan Fagan, two dudes too young to have that kind of money lying around. But hey, good for them. American dream and all that. With historically low interest rates, it's the right time for such things I suppose.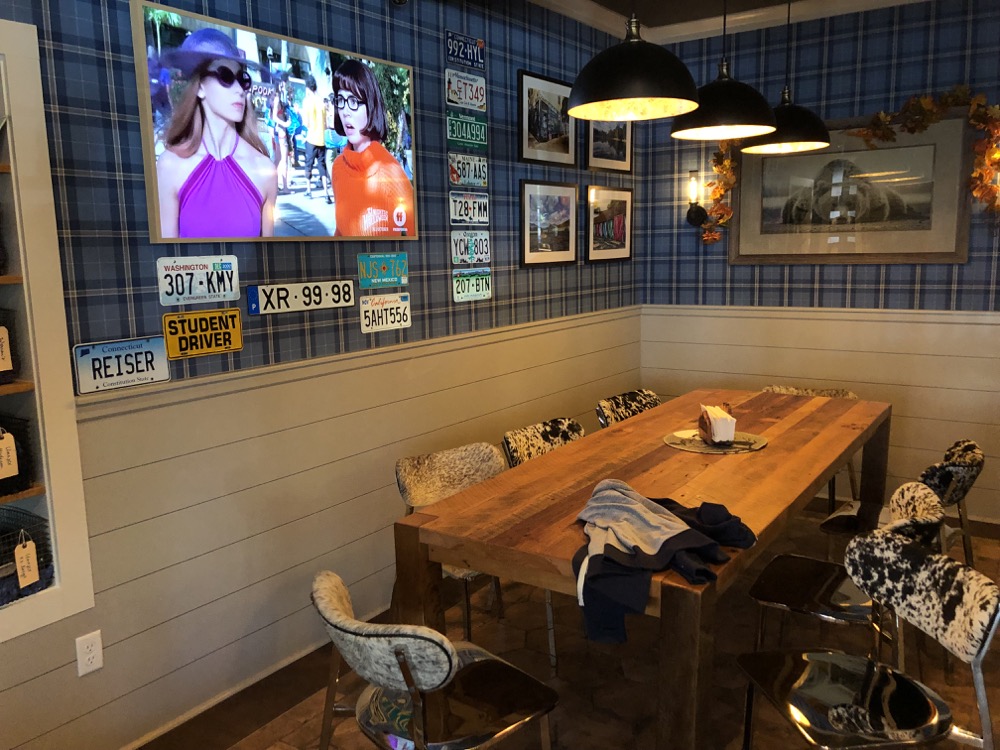 Gerrity works for a printing firm in Ellington and has done some label work for some breweries. This qualifies as "brewery experience." Fagan was a homebrewer with family and friends who told him his beer was good. This qualifies as "brewing experience." And Urban Lodge was born!
I visited relatively early in its life, and had come from (yet another) awful UConn football loss on a beautiful early fall Saturday. Perhaps it was my suffering through the pathetic game that made me more curmudgeonly than usual… or perhaps I'm just jealous of people younger than me with twice my money. But I do want to state that breweries can and do get way, way better as time goes on… so there's always the chance that everything below this paragraph is ancient history by the time you read this.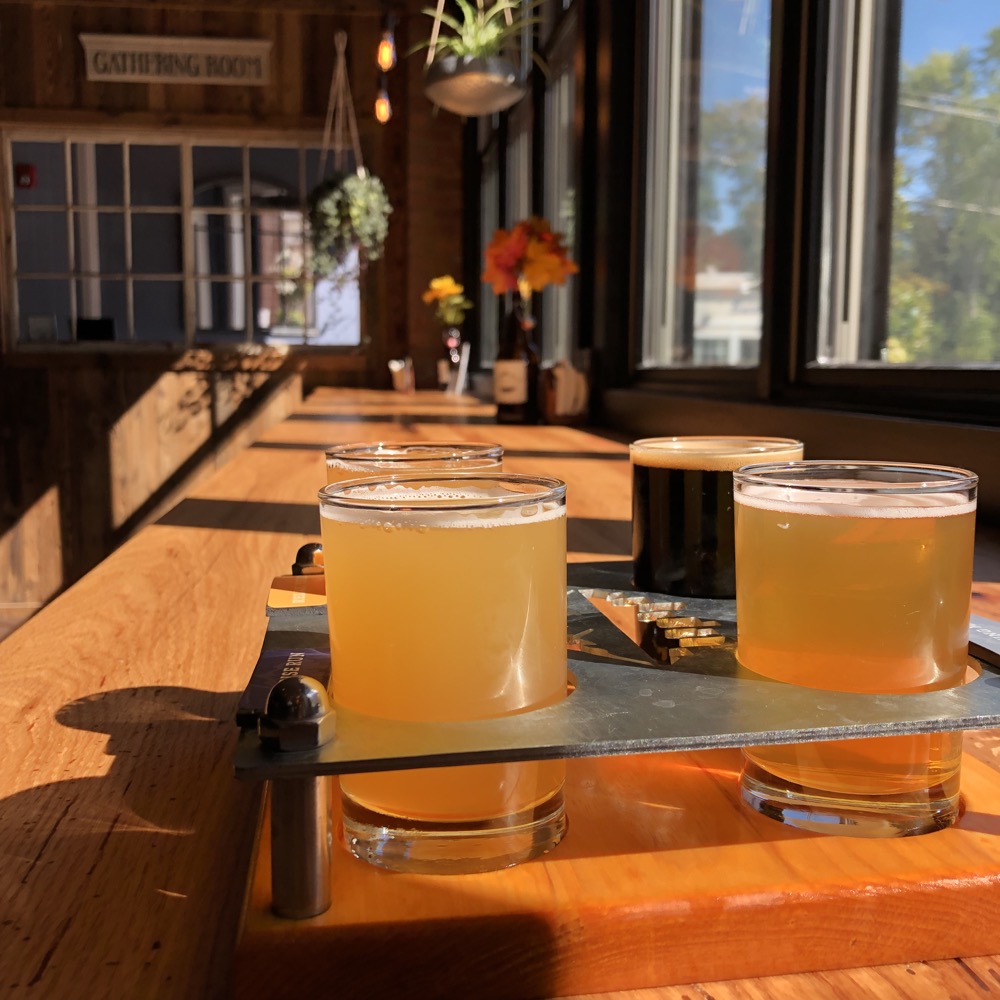 I was impressed by the sheer comfortableness of this joint. Who doesn't like squishy couches? I ordered a flight of four beers. A "kolsch inspired ale," a NEIPA, a golden ale (in 2019!), and a milk stout. Simple enough.
I sunk into an oversized chair and started with the kolsch-like kolsch. It was awful. Truly bad… another bad homebrew effort that tasted like beer-water. Please, new brewers: Stop with trying to brew these classic, nuanced styles when you don't know what you're doing. Surely the golden ale (in 2019!) would at least be "1998 extract homebrew good," right?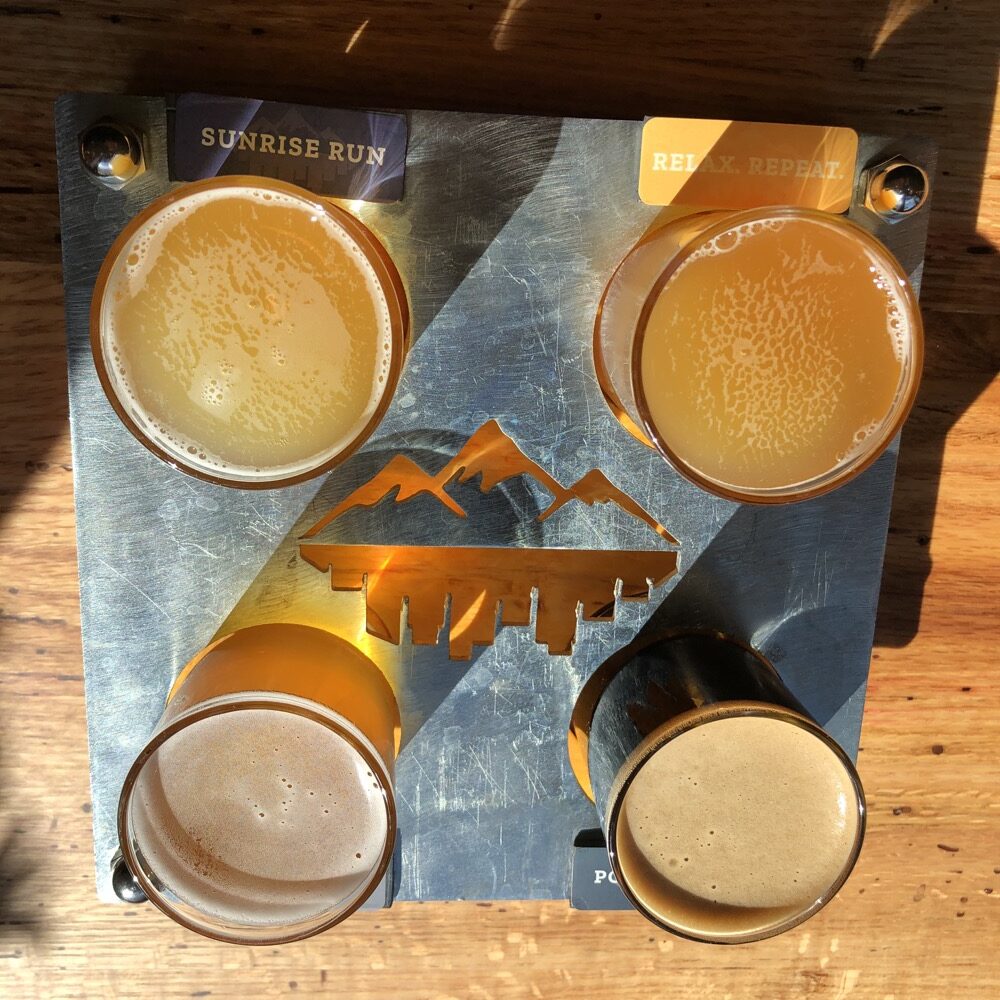 Wrong. It, too, was terrible and flavorless. It was also terribly under-carbonated; in fact, every beer was. Like, no carbonation at all. No aroma. No… nothing. The NEIPA was flat, listless, and while it at least had some flavor, it lacked body, aroma, punch, and everything else associated with the NEIPA sub-style.
Look, man, clearly a ton of effort went into Urban Lodge. It's lovely. My mom could chill here. And that's great. But… if I may… if you could go back in time, drop $400k on the build out and decor and save $100,000 for, I dunno, better brewing equipment? Siebel courses? Salary for an experienced brewer?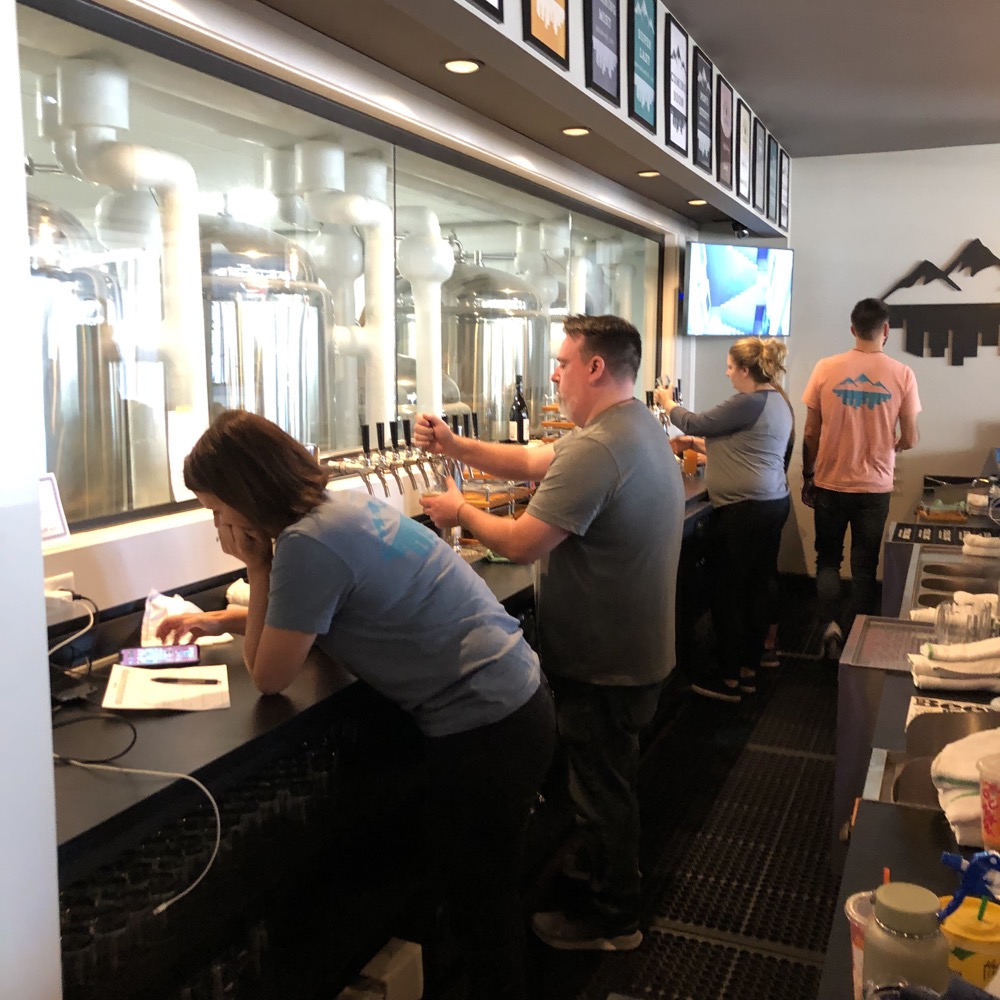 Please know that Urban Lodge draws plenty of customers and this page won't – and shouldn't – change that. Breweries now offer "experiences" as much as anything, and the experience here is all a lot of patrons care about. They serve wine and cider too, so non-beer – hey, I think I'll stick to wine myself next time – people can have a lovely afternoon here. Anyway, Urban Lodge succeeds on everything but the beer. Which is fine; it's just not what I write these pages for, y'know? And like I've said, there's a good chance the beer will be better in the future.
On to the last beer. No one screws up milk stouts. And yet… and yet, if it's possible to under-carbonate a milk stout, Urban Lodge did just that. It's certainly possible to over-lactose it, and Urban Lodge did that too. As I suffered through this mess of a flight, the candle smell was pervasive. As nice as the staff was, and as comfortable as my surroundings were, I couldn't help but kinda hate this place.
Urban Lodge… Suburban Lodge… Subparburban Lodge.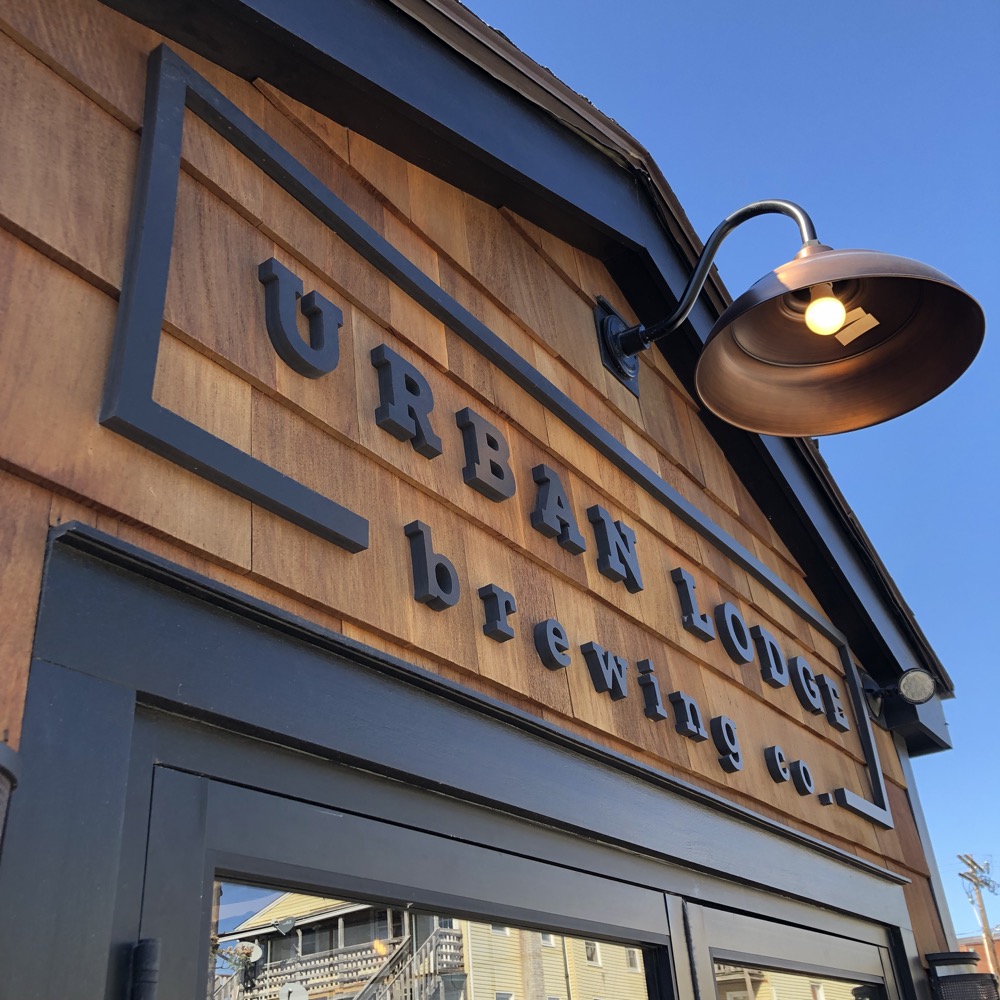 Urban Lodge
CTMQ's Breweries and Brewpubs