Manchester's Best Kept Secret
Porter/Howard Reservoir, Manchester & Bolton
January 22, 2017
I didn't use a pun in my title. I used a clickbait phrase. Except it's not clickbait. I mean it. And now you're like, "but I've never heard of the Porter/Howard Reservoir in Manchester."
I know. That's why my title isn't clickbait. Get it?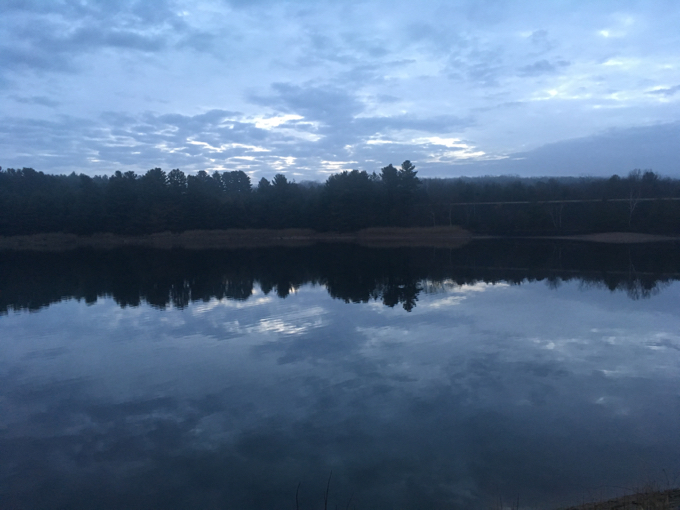 There are over 30 hikes in Manchester according to a top source. A whole bunch of them are fun or at the least, interesting. Some are super popular like Case Mountain. Others are unknown because they more or less deserve to be.
Then there's this place.
Those two bodies of water are… wait for it… the Howard Reservoir (larger) and the Porter Reservoir (smaller). According to Manchester, there are around 10 miles of trails here. Whoa.
I didn't hike 10 miles here, but I spent much, much longer traipsing around than I'd planned… and for all the right reasons. Although, when you look at this map below, getting lost here seems like a pretty good possibility.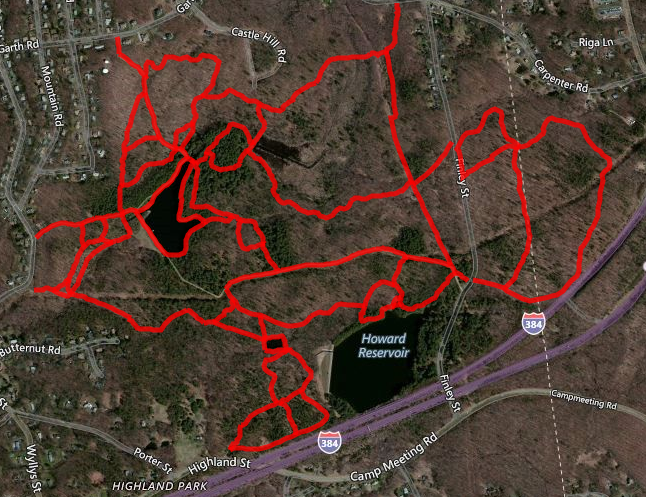 After a couple hours wandering around, I think this map is fairly accurate. Accurate enough anyway. Choose your own adventure!
I didn't walk any of the Bolton section… or anything east of Finley Street*. I just wasn't feeling it. Though I did park on Finley Street for my trek. (Actually, I began by sitting in the parking lot at Highland Market waiting for enough daylight. I had timed my hike to begin about half an hour before sunrise, but the thick clouds delayed any daylight and I arrived in pitch black.)
*So I did what I do and returned in 2020 to poke around the Bolton side. Then I did what I do and wrote about it at the bottom of this page.
Manchester
I had no idea what to expect here. None. So it was initially surprising to find well-maintained trails and woods roads throughout the "passive recreation area." Only a couple of the main trails are marked, but that's fine.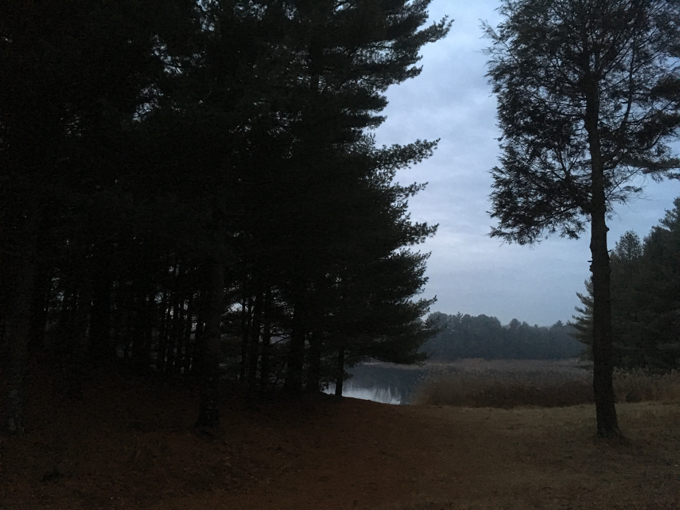 I made my way down to Howard Reservoir. I'm sure my love of this place is partly due to the fact I was there at dawn and was totally alone. Obviously, other people are aware of this trail system… but no one else gets up at 5 AM in the winter to walk it.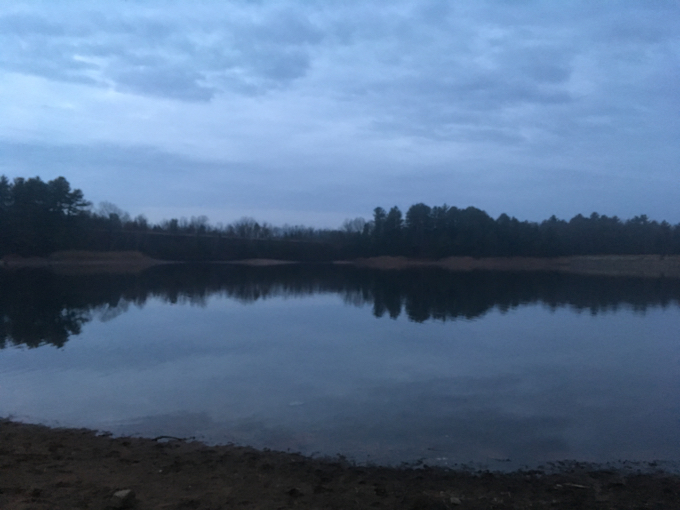 I made my way down to the dam and culverts and stuff and yeah, clearly other people come here. Even introspective vandals:
For some reason I continued south towards I-384. I think I was mildly fascinated by the fact that I had no idea that this reservoir exists, well within view of a highway I've driven a couple hundred times.
The trails nearest the highway are the messiest, as they appear to be on some abandoned old roads that some construction effort has co-opted recently (early 2017). So I headed back north.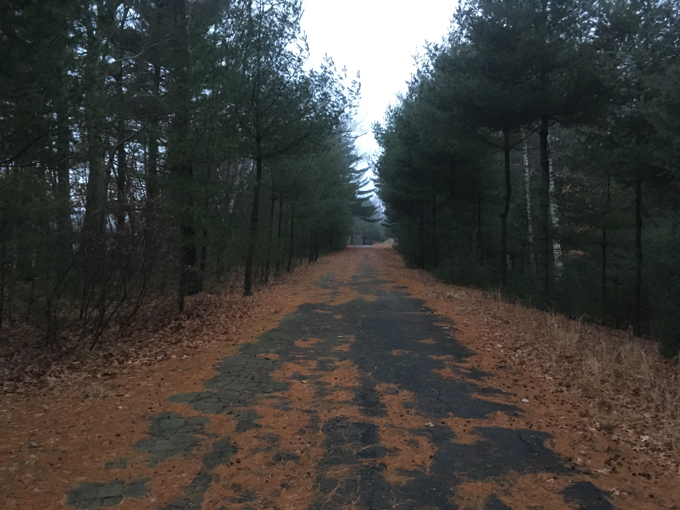 See that little rectangle pond in the map above? They've thought of everything here:
Dogs: Please note that as per state statute and local ordinances, dogs (or humans for that matter) are not allowed to swim, wade or bathe in public drinking water supplies or their tributaries. To accommodate aquatic-loving canines, a non-tributary pond has been made available off the watershed where dogs are allowed to swim. It is aptly named "Dog Pond".
Past Dog Pond I headed west through the quiet woods. There are some weird things in this area like a stand of newly planted pines and some unnatural hillocks of… I don't know what? Fill that was dug out for the reservoirs or the highway decades ago?
I went off-trail for a bit and found tons of this stuff. Down a deceptively steep reentrant and behind some homes… up a hillside to the powerline cut. I have no idea why I decided to bushwhack so much in a place with a billion trails though.
Let's get back to non-civilization.
As I approached Porter Reservoir, I was again struck by its beauty. All I ever hear about are the West Hartford reservoirs and all the great hiking and stuff around them. The Porter Reservoir (somewhat "hidden" away when approaching from Finley Street, but not from the more popular Ferguson Road lot) is beautiful. Thick evergreen sentries surround the placid water.
And deer guard its magical springs…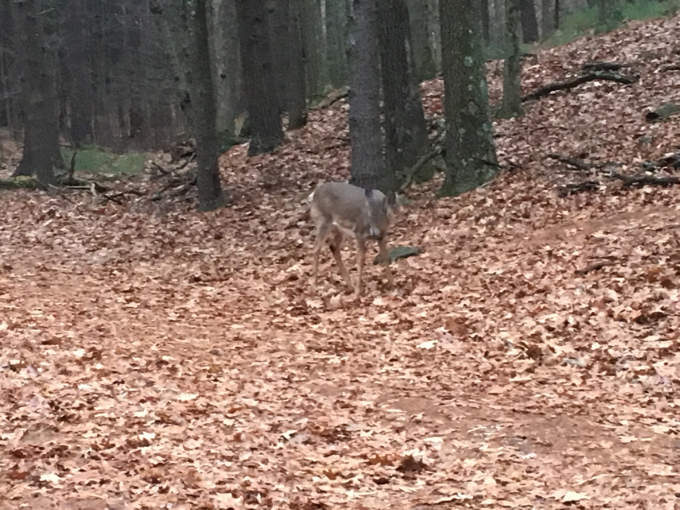 Huh?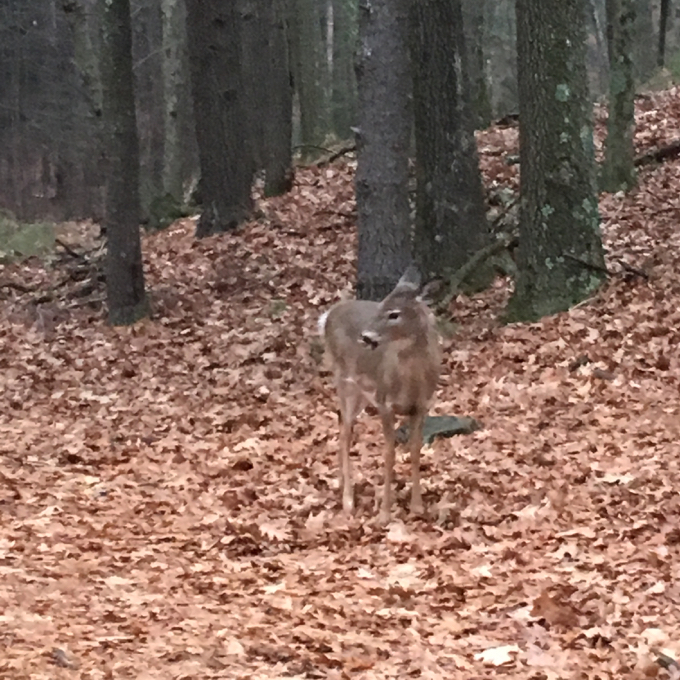 Yeah. This doe simply would not move out of my way. She just stared at me. Hard. I gave her a decent berth because clearly this was an insane deer.
After I passed, she followed me. For WAY longer than I was comfortable with. Just followed me. It was my opposite Stand By Me moment.
Very weird. Also weird? These things: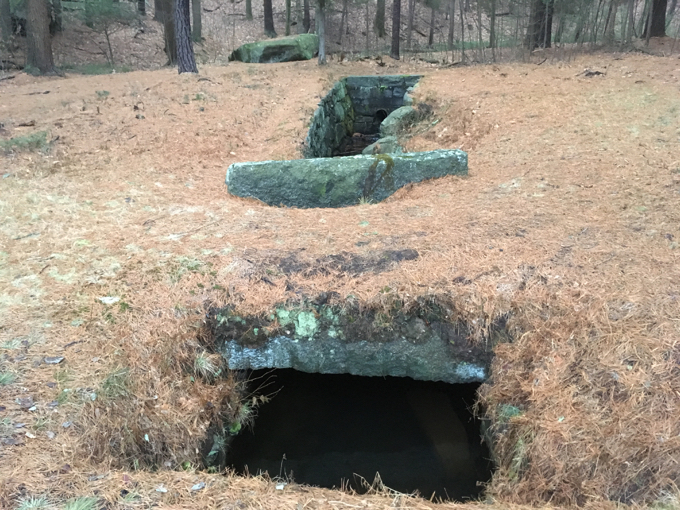 Obviously they have something to do with reservoir maintenance, but they also seemed sort of dangerous. As in, if some moron was running away from a crazy deer and was looking back to see if he'd escaped her and…
I think we can all be thankful that didn't happen.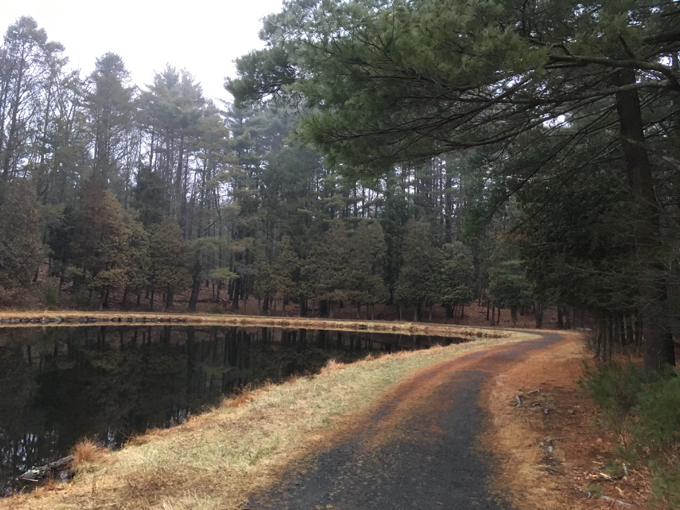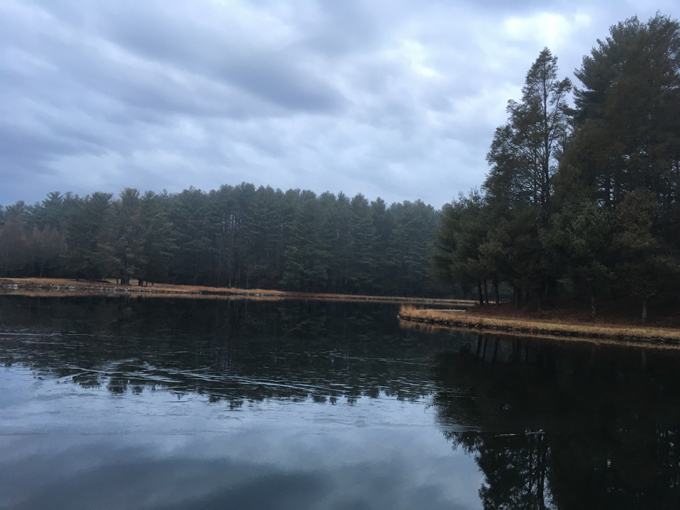 I walked most of the way around Porter Reservoir before starting to head back towards my car. On the way I passed an eerily pretty bog. Everything here was just so… so dang quiet. I loved it.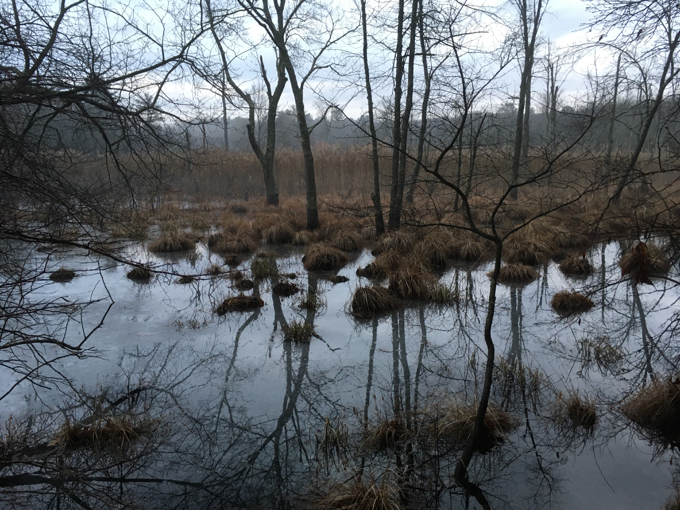 On the one hand, I really hope that locals take advantage of this place. On the other, I'm sort of glad they don't. I saw literally NO trash anywhere other than the graffiti place. Not a cigarette butt, not a gum wrapper, nothing.
So I'm guessing it's not visited too often.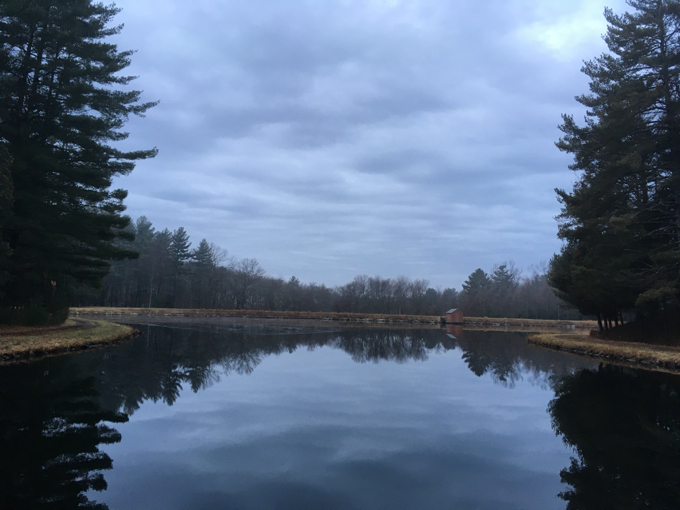 To those of you who do enjoy its solitude, I'm sorry that your favorite haunt has been CTMQ'd and is now surely as busy as Bolton Notch State Park just a couple miles away.
I'm the worst.
Porter/Howard, however, is the best.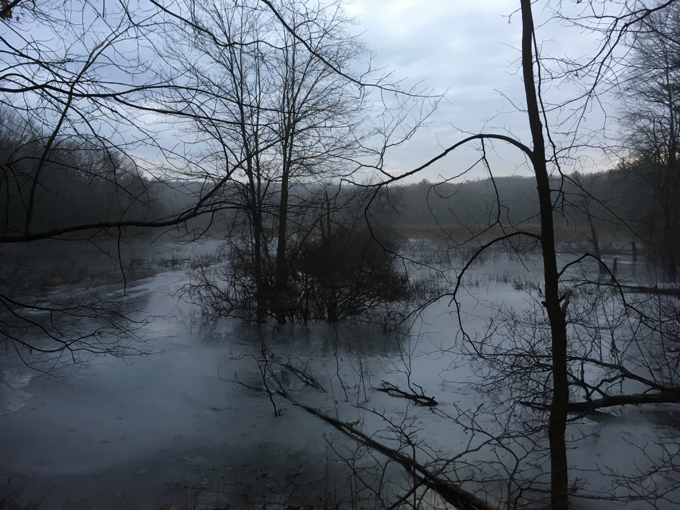 Bolton
I returned in September 2020 to see what was here.
There's no point to you exploring the Bolton part of the property. All the good stuff is on the west (Manchester) side of Finley Street. But my completist OCD compelled me to check out what the eastern side had to offer, since I was in the area.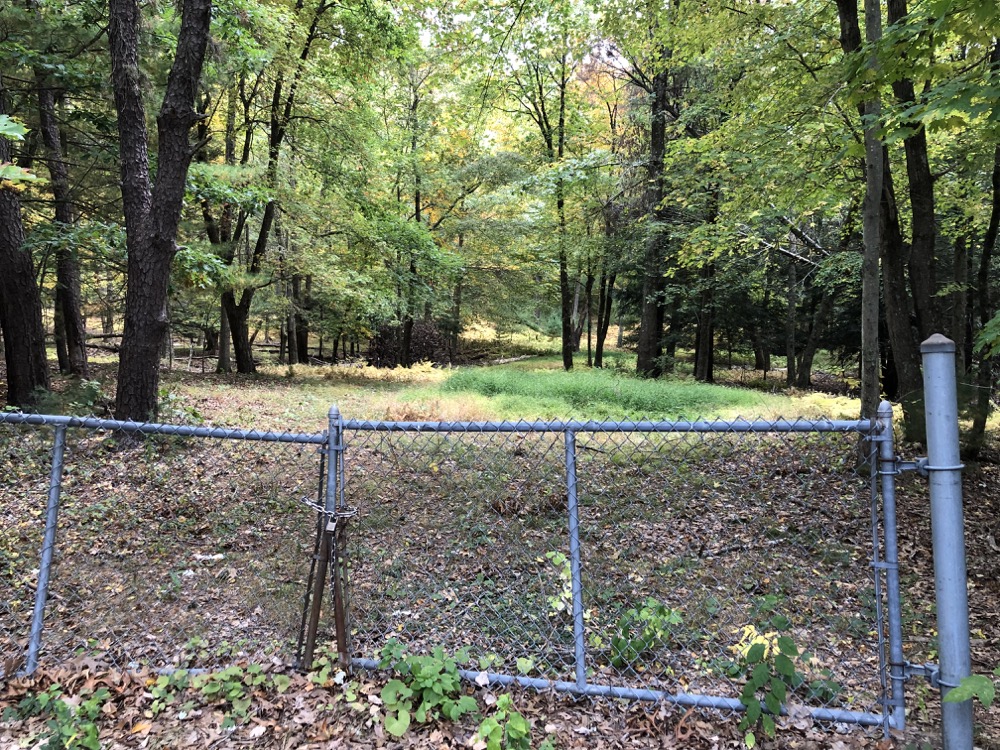 Answer: Not much. The vaguely trailed land is hemmed in by I-384, route 44, and route 85 so you're not going to get lost or anything. A trail leads due west into open woods from the same parking area as above. It heads up a hill and then fades away into a herd path for a bit, but re-emerges and travels though some nice laurel and pine patches.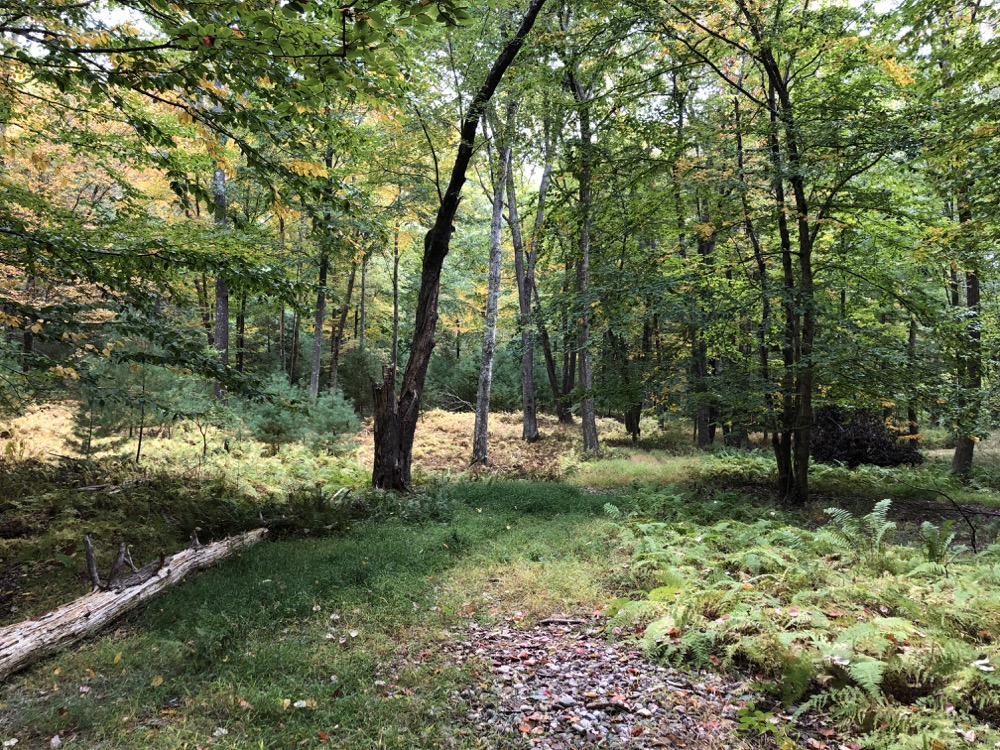 The trail wandered a around a bit, unsure of itself. The land is legal to hike and there are a few square miles here, so it's practically begging NEMBA or someone to come here and clear a nice biking trail through woods. Especially since Finley Street connects to the Charter Oak Greenway a short distance from the roadside parking area.
I spent a good 20 minutes here, straddling the Manchester-Bolton border a bit, wondering what the heck I was doing. Now, at least, you don't have to do the same.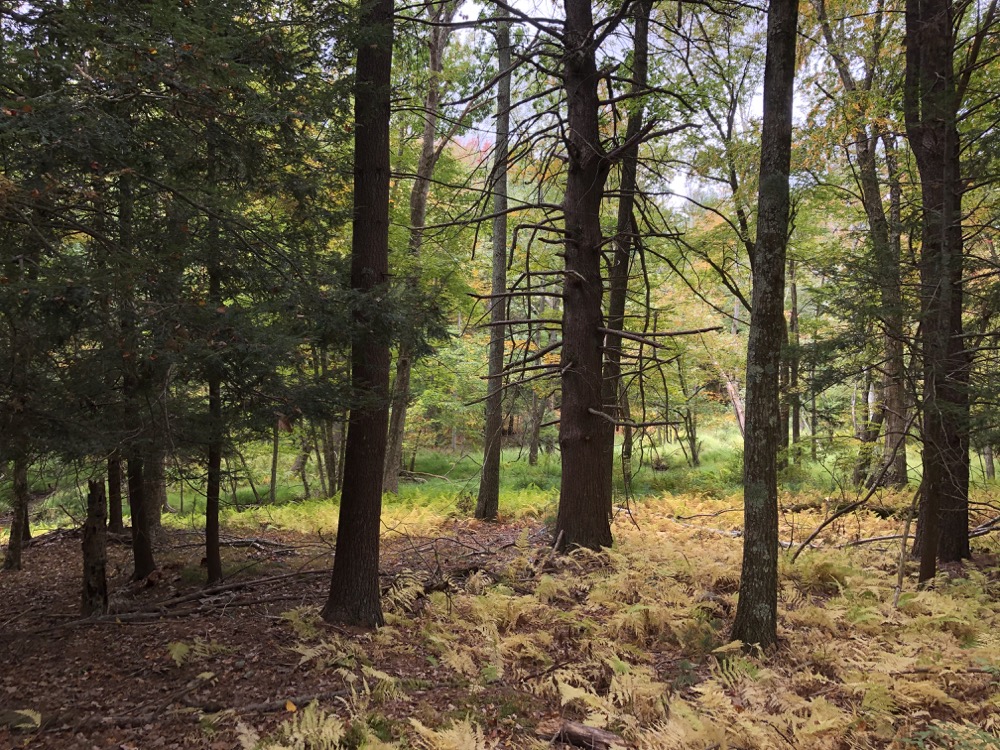 Manchester Trails
CTMQ's Manchester Town Trails