Seeing Red (Umbrellas)
Hartford
Multiple non-visits
True story: Back in the 1990's, when I was an idiot, I landed a "job" at a temp agency that placed me at Travelers in Hartford. Not in the cool Travelers Tower, but in that rectangle block next to it. I have no recollection of what my menial tasks were, but I remember two things from that stint…
I used to park across the Connecticut River in a hotel parking lot and walk across the Founders Bridge in the dead of winter. This saved me a decent chunk of money on parking, but almost got me killed a few times.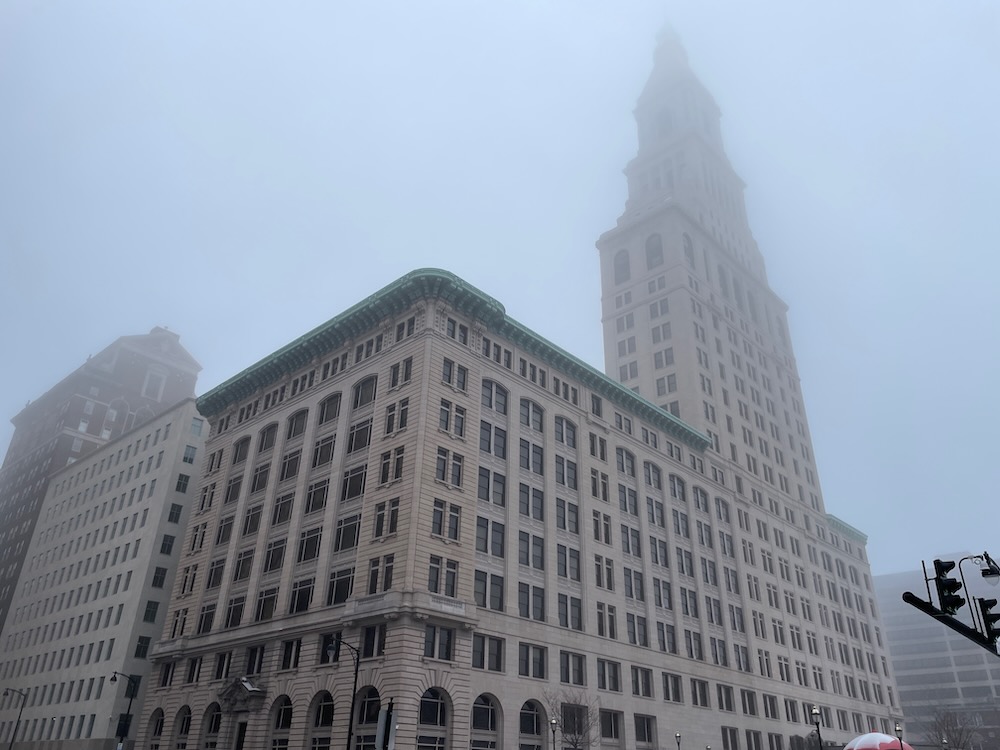 The other thing I remember is that I had a ton of free time so I'd poke around internet in my cubicle… or maybe just send emails or something. This was late 1997… maybe some bulletin board of some sort. I forget, but I do know that Travelers told the temp agency that I was online too much and they didn't extend my assignment beyond the three months. I remember that really got my goat, since I got all the work done and done correctly.
And as a result of that black mark on my otherwise stellar career history, I never had a chance to wander into The Travelers Insurance Museum that existed at that time somewhere in one of the company's buildings in downtown Hartford.
So, friends, what I'm saying is that the reason I can't directly talk about whatever was housed at the Travelers Insurance Museum is because some old mope couldn't wrap his or her head around the idea that a 20-something person in the mid 1990's could get his boring thoughtless tasks done while emailing a few friends throughout the day.
Travelers' loss was Aetna's gain, as I landed a fulltime job with that company and toiled there for ten years. Although, to be fair, I never enjoyed the Aetna Museum that was located in their massive headquarters on Farmington Avenue, also in Hartford.
It is my strong belief that both museums no longer exist in any real way. Large corporations used to have little company museums in their headquarters pretty regularly. Aetna did. Another large corporation I worked at, LEGO in Enfield, did. That's two out of the three companies I've worked for since 1998. (The other, much smaller, company has a little display case of stuff… as it is over 100 years old and that's just what happens.)
The terrorist attacks in 2001 forced many large American companies to reassess their open campus policies and, as I understand it, that led to the beginning of the end for these types of museums. If non-employee tourists were no longer welcome to learn about the wondrous history of property and casualty insurance, what was the point of maintaining a museum?
Indeed.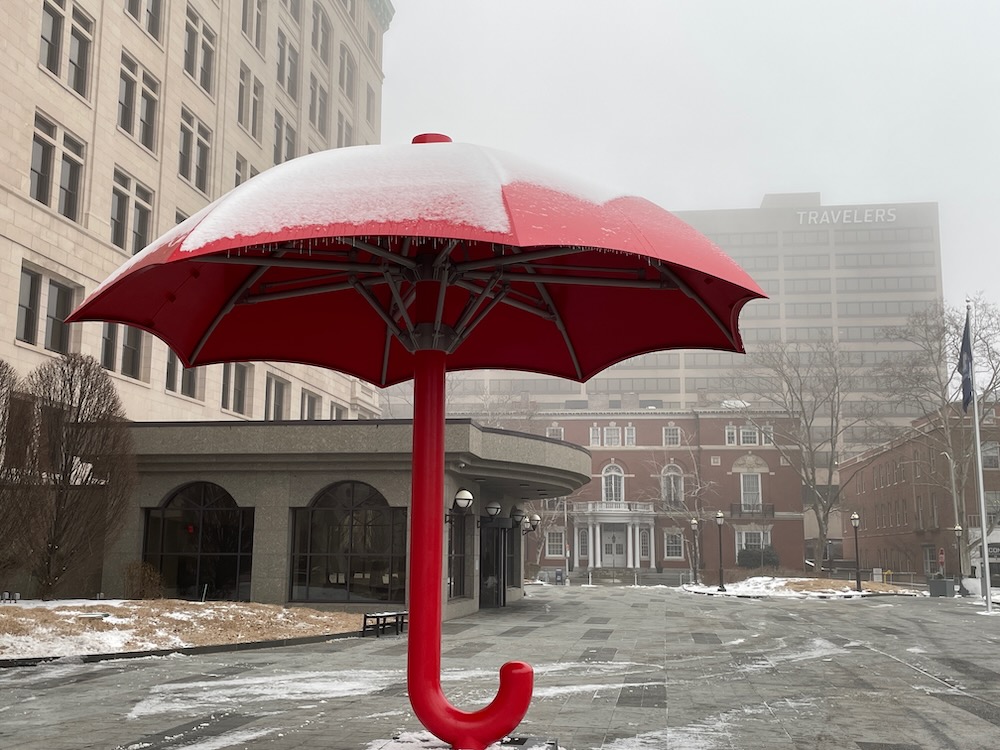 Side note: I've been begging and pleading for many, many years to anyone who will listen to get me up to the top of the iconic Travelers Tower. They used to have regular tour hours and… then they didn't.
Speaking of the Tower, it stands on a spot where there was once a tavern. Not just any tavern. For it was supposedly in this tavern, during a dispute between colonials and royal officials that Connecticut's royal charter disappeared.
The charter, which granted powers of self-government to the colony, was spirited away secretly by colonials unwilling to yield their self-government to the King and hidden in the cavity of a nearby oak tree.
The "Charter Oak" became famous as a symbol of Connecticut's – and America's – unwillingness to be governed by a parliament in London in which the colonialists had no representation.
Travelers isn't as old as that story, but we can be more secure in the facts surrounding its history… a history that sort of begins in London, coincidentally.
A Mr. James G. Batterson became aware for the first time of accident insurance for travelers (i.e., an early form of travel insurance) while traveling in England in 1859 to London. His railway ticket included accidental death insurance coverage up to the amount of £1,000, and lesser indemnities for non-fatal injuries. Batterson visited the London and Paris offices of European insurers to learn about the accident insurance business, then went home to Hartford and raised $500,000 in capital to launch a company to provide accident insurance to American travelers.
Five years later, in 1864, Batterson met a local banker, James E. Bolter, in the post office. Bolter had heard that Batterson and several fellow townsmen were organizing a company to introduce accident insurance to the United States. He asked Batterson how much he would charge to insure him for his four-block walk home. "Two cents," Batterson said.
Today, that two-cent "premium" is a souvenir treasured by Travelers – and those two cents were proudly displayed in the Travelers Insurance Museum for years. All we can do is imagine what two cents look like. Batterson served as president of Travelers from our founding on April 1, 1864, until his death in 1901.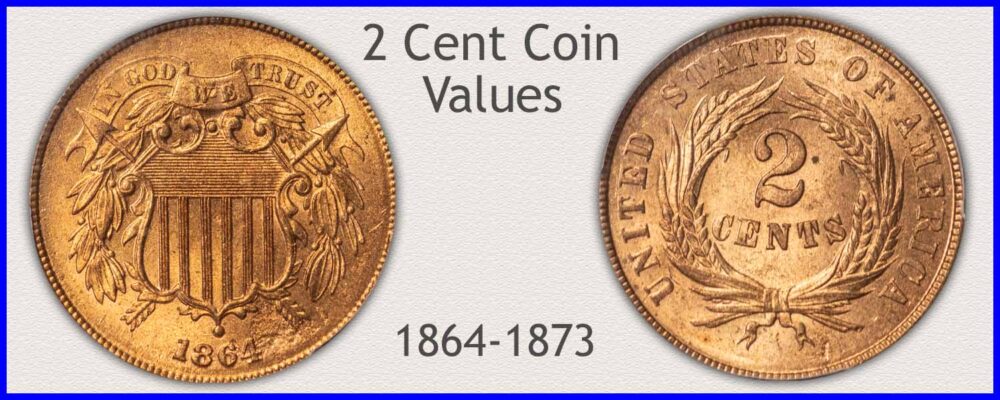 Like many important 19th century businessmen, Batterson was much, much more than founder and president of a highly successful company…
Batterson was the owner of New England Granite Works and was commissioned to provide stone and help design some of the most recognizable buildings in the country. President Abraham Lincoln appointed him building contractor for the Library of Congress building in Washington D.C. Batterson also constructed the Masonic Temple in New York City and the Connecticut State Capitol in Hartford, inarguably one of the coolest state capitols in the country.
He also constructed the Connecticut Mutual Life Insurance Building in Hartford, the Mutual Life Insurance and the Equitable Life Insurance Buildings in New York, and the William K. Vanderbilt residence Marble House, in Newport, Rhode Island. My man invented mechanical granite polishing for fun (and profit. Lots of profit.)
He was one of the most prolific designers and suppliers of Civil War monuments in the country. He was a leading Egyptologist of the day. He joined forces with Elizabeth Colt to make the Wadsworth Atheneum a free public institution. He founded Cedar Hill Cemetery in Hartford, where he is interred and where many of his granite monuments may be seen.
And oh yeah, let's get back on track. He founded Travelers and in doing so, introduced casualty insurance to America. Travelers issued the first automobile insurance policy in 1898 – the first pedestrain fatality from a car was in 1899.
Some other firsts: insurance school, aviation liability insurance, weather research center – Travelers was the first place that ever issued forecasts like "20% chance of snow," lower life insurance rates to women versus men, on scene disaster claims adjudication, space flight and lunar exploration insurance(!), online banking liability insurance, and identity fraud expense reimbursement among many other, more boring, innovations.
As with all large corporations, they merged and bought and sold and I guess they're just The Travelers Companies now. Travelers was involved in one of the more disastrous corporate mergers with CitiCorp – which became CitiGroup – in the late 1990's. (That's two terrible decisions the company made that decade when you consider my temping situation.)
CitiGroup gained ownership of the well-known red umbrella in the deal, and, well, this is mildly interesting from Slate:
The Travelers umbrella has an interesting history, as corporate logos go. It dates back to at least 1870, when it appeared in a newspaper ad for the fledgling insurance company. It was reinvigorated in the late 1950s, when it was given its signature red hue. More recently, it spent a lost decade as the logo of Citigroup, after Citicorp and Travelers merged in 1998.

Travelers became an independent company again in 2002, but it left the umbrella behind with Citi. (Who hasn't forgotten an umbrella in a rush to leave an unpleasant gathering?) It wasn't until [2007] —when Citi re-branded, opting instead for a bland little arc emblazoned above the letters of its name—that the umbrella was at last set free. Travelers jumped at the chance to buy it back.

How much did this cost? Travelers wouldn't tell me, but newspaper reports peg the transaction in the millions. "It was a substantial investment," says Shane Boyd, vice president of communications and branding for Travelers, "but we think well worth it."
Personally, I don't ever think of Travelers without thinking of the red umbrella. But I don't really think about travelers or accident insurance. But I do often think about the Connecticut museums I never got the chance to see.
Like, every day. Help… me…