A Candle in the Wind
Candlewood Brewing Company, New Milford
July 2022
Candlewood Brewing closed in July 2022
Talk about a Bad Dream. Candlewood Brewing was one of the shortest-lived Connecticut breweries of the 21st century. It opened in late January 2021 and hung it up in early July 2022; about 16 months. There have been others with a similar timeline, but not too many.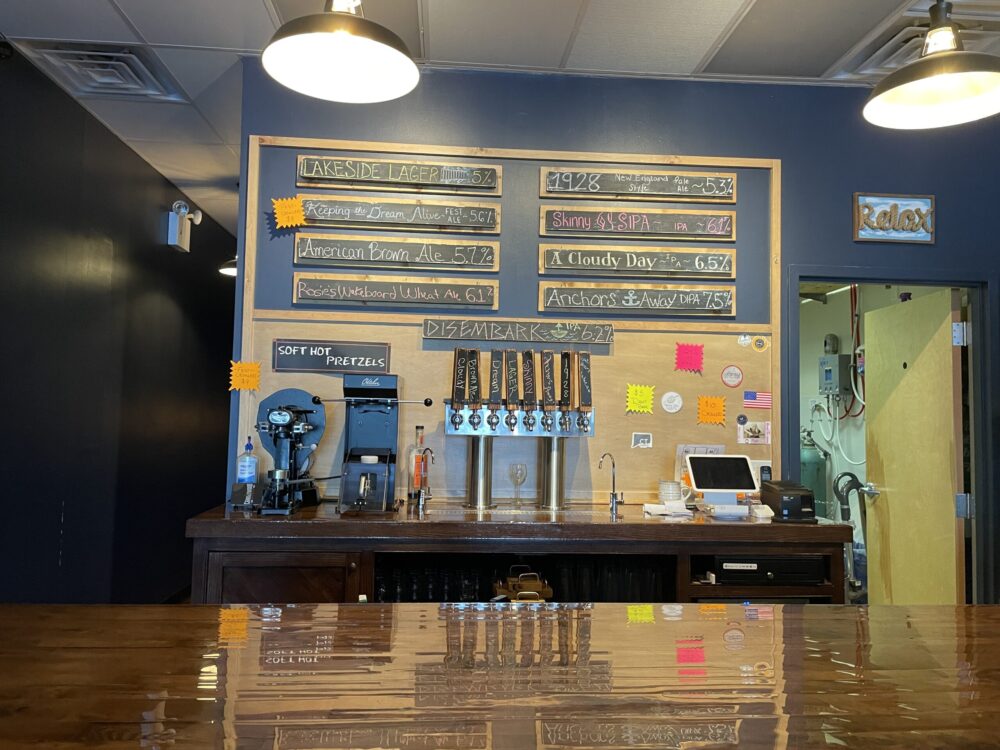 Sad Local Brewery Trivia: Between 2010 and 2022, which stand alone, single-site brewery's life was the shortest, at less than 10 months? I'll give you a couple minutes.
Every brewery closes for different reasons, but that reason can usually be distilled down to one thing: money. I'm not a business owner, but I assume that I would want to make a profit – or at least be able to see that I will make a profit in the foreseeable future. The pandemic shuttered far fewer breweries than anyone would have predicted, with only a few citing it as the reason for closure.
One of those was Bad Dream Brewing. Bad Dream was cool. They made good beer and despite being incongruously located in a crappy strip mall off of Route 7 way out near the New York border in New Milford, they created a vibe. They had a horror/sci-fi book club and their little taproom was comfortable and unique. I liked it.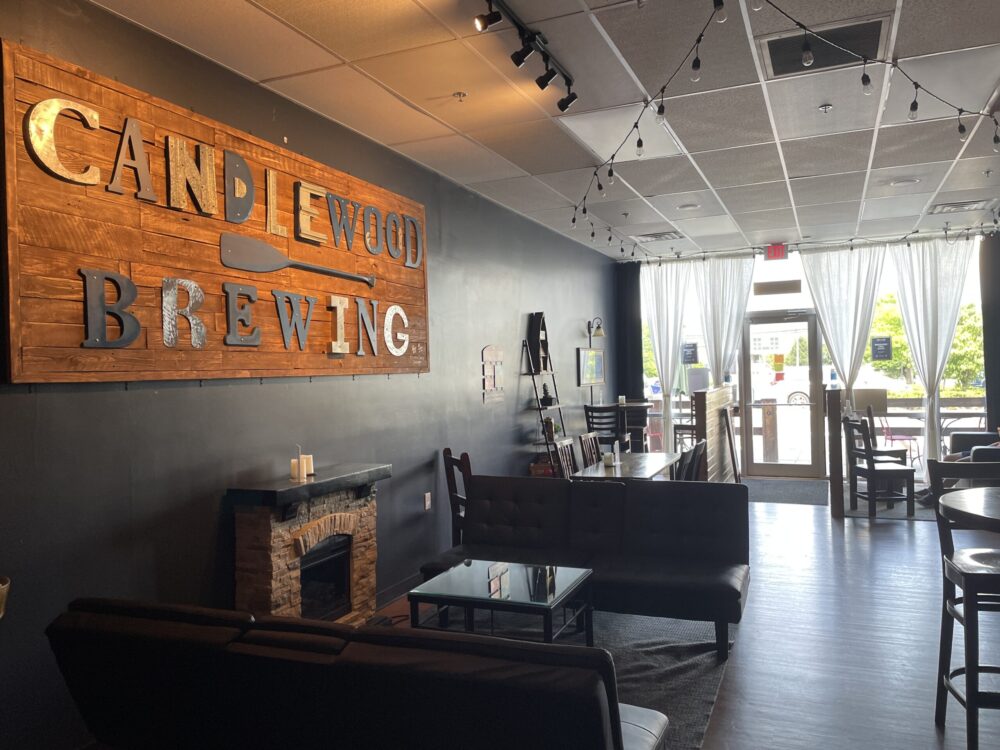 And so did, apparently, Pat Raffaele and David Adams – the owners of Candlewood Brewing. They took over Bad Dream's tiny space which was completely turnkey and opened their brewery in late January 2021. Right next to a manicurist, a large empty storefront, and a Staples. As you now know, it closed 16 months later.
So which plucky little brewery lasted less than 10 months? Ol' Tidal River Brewing in Canton. (Which was perhaps an even worse location than Bad Dream/Candlewood.)
Other strip mall breweries exist and seem to be plugging along as I write this. Luppoleto and Problem Solved Breweries spring to mind – but it's not even that. My word, so many breweries are in business parks and abandoned old manufactories… I'm not fully sold that the strip mall location is the worst location. (Though a friend of mine made the comment, "what is that place, a former Chinese takeout joint?" I don't know, but that's very possible.)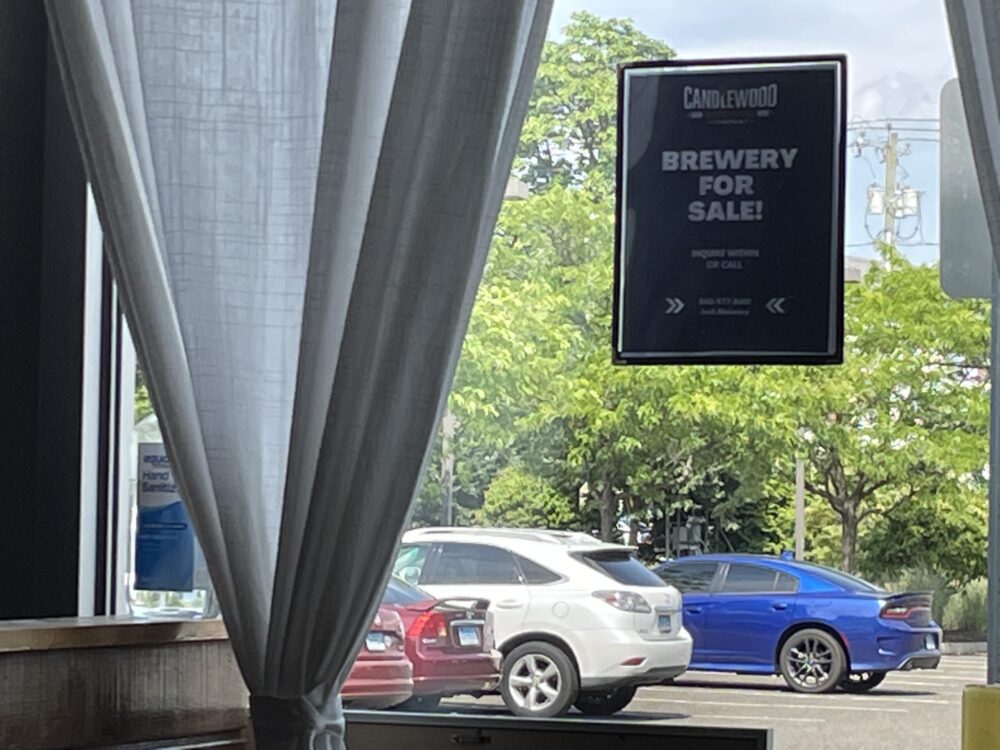 Alright, so the Candlewood guys were homebrewers for over a decade and had "the dream" and some cash and voila. Insta-three barrel 1,600 square-foot little brewery. In their own words:
Fast forward to 2020…That far fetched idea finally became a reality when the opportunity to open a brewery/taproom of my own presented itself. With the partnership of a fellow craft beer enthusiast/home brewer, the adventure down the craft brew road reignited and the passion for everything craft beer began again.! Over the years we have tried our best to craft different styles of beer that might appeal to varied palates. Come !
Unfortunately, "Come !" didn't quite do the trick. But they thought it would. I guess.
As for future plans, Dave said, "we're focused on spending the next one or two years dialing in our recipes." He would also like for the company to be active in brew fests.

The owners envision moving into a bigger space in the lake area when the timing is right. "We'll outgrow this space soon enough. It was turnkey and just the right size, a good steppingstone for us to start our brewery," said Patrick.
Dear budding breweries: brew fests do nothing for your brand in 2022 and for the love of god, have your recipes "dialed" in before you open! The hubris! Imagine going to the new restaurant in town and being dissatisfied with your meal and the chef tells you, "well, give me two years to 'dial in my recipes!'?" That's insanity – although it actually worked for breweries here up until 2020 or so.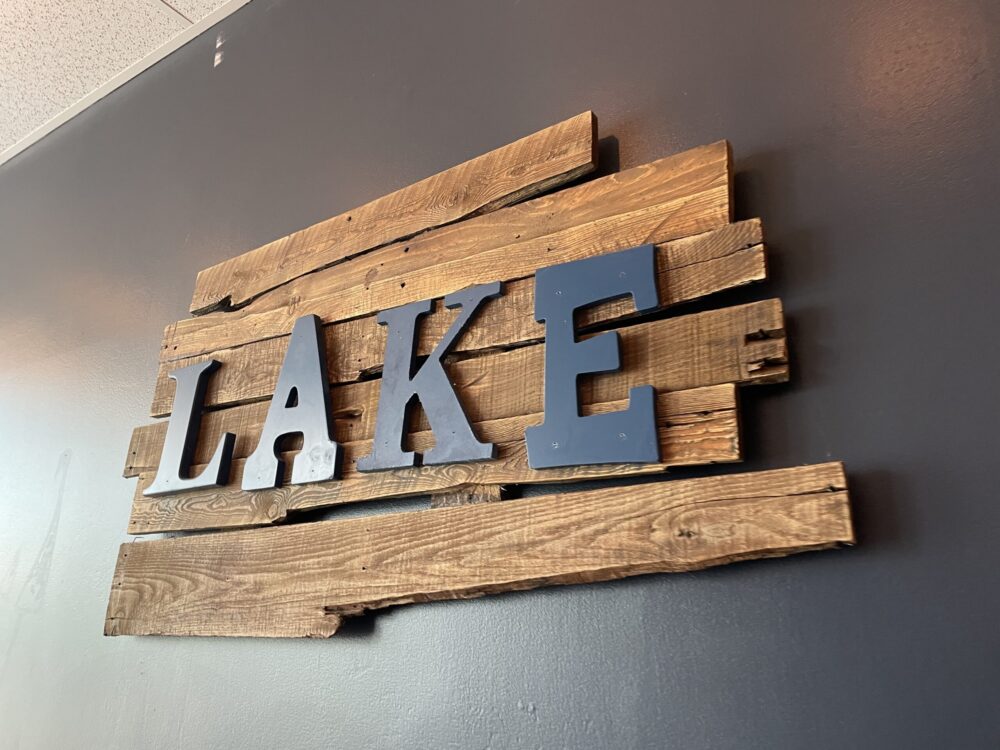 As I made my way across the state and up Route 7, I had no idea that I was going to Bad Dream's old space. It wasn't until I turned off the main road and saw the Staples that it hit me. I visited on the brewery's penultimate day, so it was a weird feeling… "Awwww, Bad Dream's old space – soon to be Candlewood's old space. It was like visiting a funeral and a memorial service at the same time.
The eastern finger of Candlewood Lake, New Milford's dominant feature, is just a few minutes west of the brewery. Therefore, I had the mistaken impression that I would be, like, at the lake. Oh well, no matter.
What did matter to me was that Candlewood Brewing had done their best to remove all the charm and "coolness" of Bad Dream in order to make the customer space their own. Oof.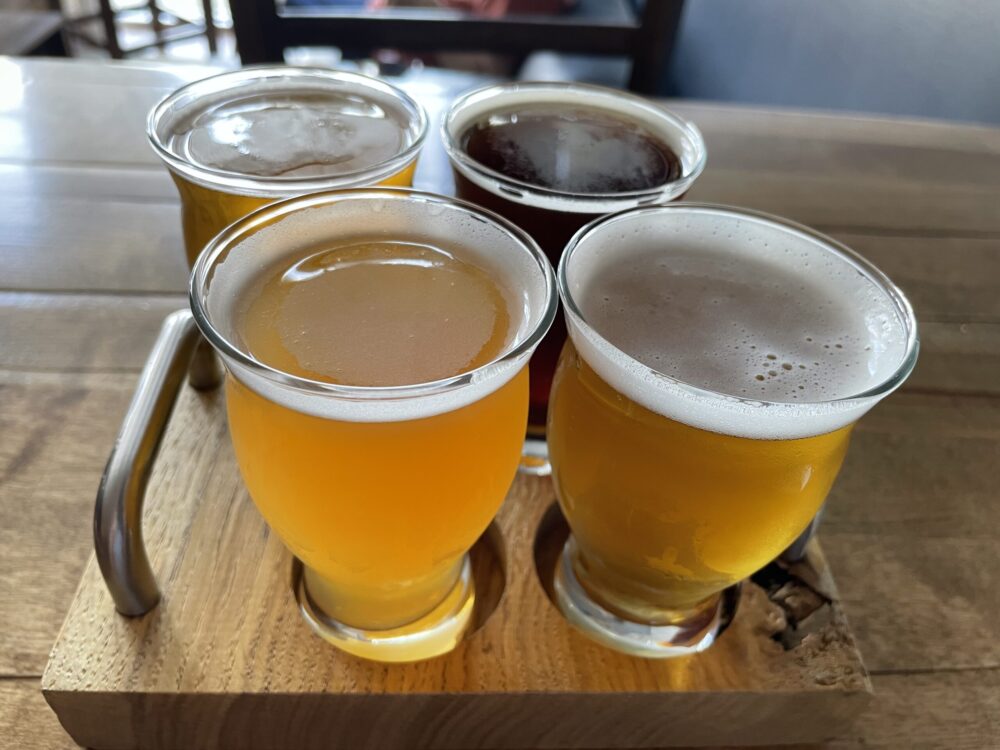 You know those stupid rustic-looking signs that a certain demographic buys from Christmas Tree Shops or Home Goods or whatever that say things like "Kitchen" or "Live, Laugh, Love" or "Life is Short, Drink Good Wine"? Y'know, those things? Candlewood's decor was that. "BAR," "LAKE"… and I just noticed "Relax" up in the first picture.
And nothing but that. When my wife and I were looking for a new house a few years ago, she made the observation that middle-aged white people love their rustic signs telling them where things like the kitchen and pantry were. Then next thing we knew, SNL did a whole skit based on that premise. I'm rambling, let's get to the beer.
Actually, who cares about the beer. You can't get it anymore… but I suppose I should find out if the beer was at least a factor in the brewery's demise.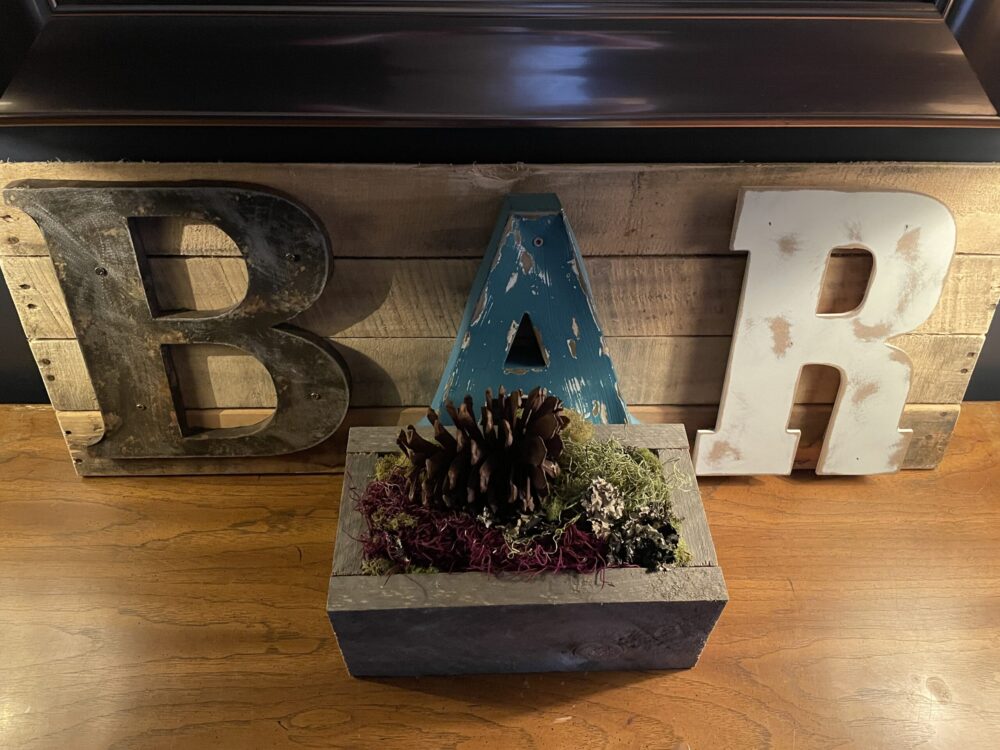 Yeah, probably, but not an important one. The Lakeside Lager was awful, with weirdly dominant fruity esters present and the two IPA variants I had were forgettable. The brown ale was okay, as brown ales always are at these "professional homebrewer breweries" because, as I always say, those homebrew kits always focus on brown and amber ales. In other words, these guys have been making a brown ale for 20 years, so it had better be passable. It was passable.
As we all know, breweries don't close because of the beer. Of all the breweries that have closed in the last 20 years or so, I can only think of one where I'd put the onus on undrinkable beer – Top Shelf in Manchester. Plenty of breweries with low-quality product continue to operate to this day.
The poor location and small taproom size? Yeah, probably factors to a degree. Post-pandemic, you can no longer "just open a brewery." We've reached critical mass, I think. Breweries are no longer interesting. They just are. And if you don't have something to differentiate yourselves, very few people care anymore. We're well past the days of automatically gaining a customer base "just because" you make your own beer.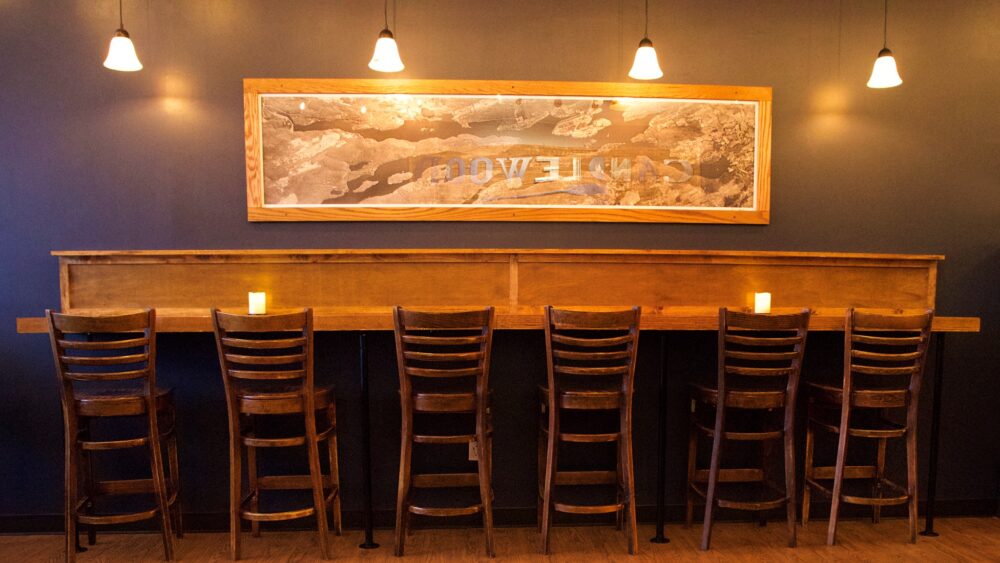 But moreover, if you're not distributing in some way; either by getting your beer into stores or onto tap lines at bars and restaurants, you're not going to make it – unless your taproom is large and popular. Candlewood (and Bad Dream) had none of that.
And they're not alone of course. I'm not remotely tied into the business at all, but I've followed the arc of it over the last decade pretty closely and it's pretty clear to me that this model of "just opening a brewery because they're cool" simply won't work anymore. There's nearly infinite choice of beer at the package stores these days – heck, at grocery stores these days! – so you either better have a really good plan worked out, really good beer, and have lots of cash to burn for a few years.
Heck, Candlewood even received $75,000 in 2021 from the Connecticut Restaurant Revitalization Fund, which no longer exists. At least we now know that apparently a small three-barrel brewery in a strip mall can continue for exactly one year on 75 grand of free money.
The taps have stopped flowing, the lights have been shut off, the rustic wall art now says "cLoSeD"… and the Candle has been snuffed.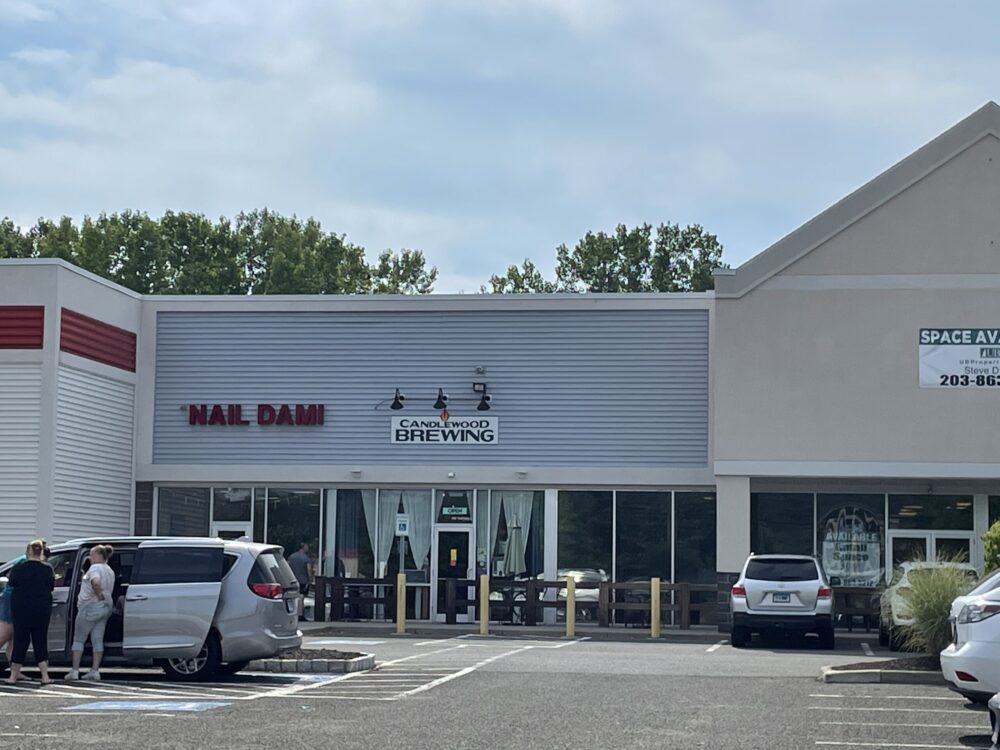 CTMQ's page on CT Breweries and Brewpubs