Everything Trumbull
I've been exploring and writing about Connecticut since 2006. After a decade, I began compiling CTMQ guides for each town in the state. I plan on "completing" Trumbull CTMQ-style… as well as the other 168 towns, cities, and boroughs in Connecticut. After all, that is the ultimate goal of CTMQ.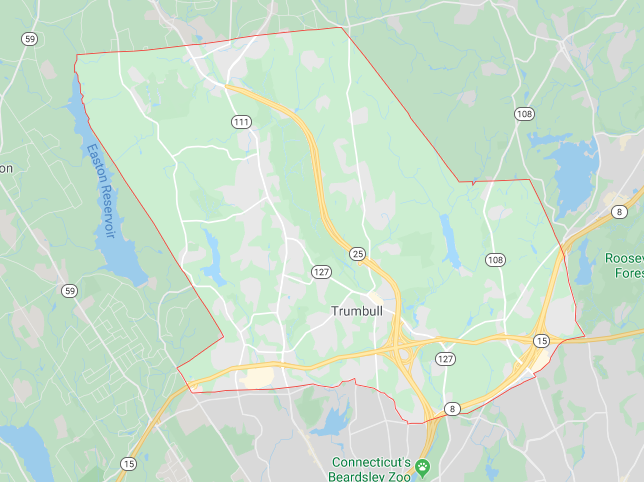 What do you know about the town most famous for winning the 1989 Little League World Series? You can scroll down for my list of things to do in town. Or, as always, you can click on the town's tag to see what I've done.
If I've missed anything in town or if anything has closed or changed, please let me know.

Museums
SeaQuest
Trumbull Historical Society Museum
Hikes & Bikes
Pequonnock Valley Wildlife Area
Pequonnock River Valley State Park
Trumbull's Town Trails – Intro
5 Pennies Park
Halaby Nature Preserve
Indian Ledge Park
Mischee Brook Park
Old Mine Park
Robert G. Beach Memorial Park
Trumbull Nature & Arts Center
Twin Brooks Park
Multi-Use/Rail Trails
Pequonnock River Trail – Intro
Food & Drink
Homemade Ice Cream: Plasko's Farm
Looking for your favorite restaurant? Here is an explanation as to why it's not here.
Everything Else
US Smallest: Golden Hill Paugussett Reservation
CT Freedom Trail: Nero Hawley Grave
Bunny Fountain
Progressive ET Sign
Pequonnock River Valley Falls
Tashua Hill
Parlor Rock
Pulpit rock
Twin Brooks Park Covered Bridge
Gravity Hill
Velvet Street/Dracula Drive & the Melon Heads
Completion Celebration Meal & Trumbull Wrap-Up
Trumbull Pizza Company