CT National Historic Landmark
Hill-Stead
Farmington
Hill-Stead is very deserving of its landmark status, but I must mention that it also appears on a few other "trails" and such in Connecticut. It is part of the CT Women's Heritage Trail, the CT Art Trail, and features a CT Historic Garden. It is a museum, of course, and there are also trails to hike around the property.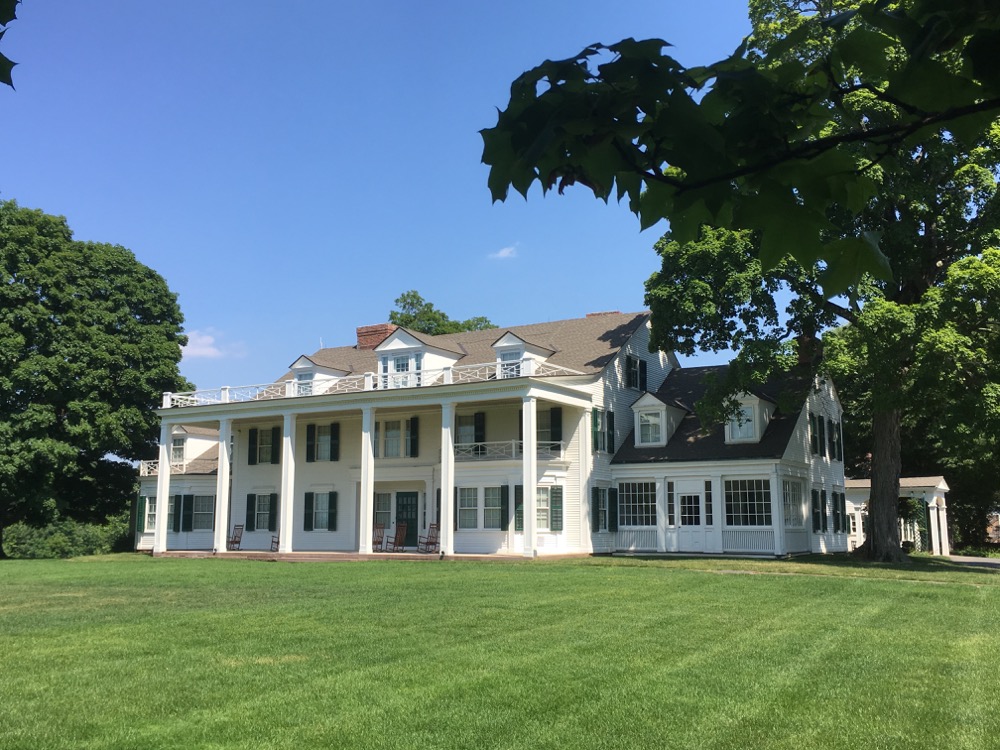 And Hill-Stead is right off of I-84 and literally right next to a traditional bottleneck of route 6 in Farmington. I always think about those poor saps that sit in that traffic backup every day and wonder if they know that one of the region's great museums is just over that hill there to their left. (It's true, I do have this thought often.)
Hill–Stead Museum is a Colonial Revival house and art museum set on a large estate. I wouldn't know what to tell people what is the most "important" thing here, as it is equally known for its French Impressionist masterpieces, architecture, and stately grounds and gardens. Though for landmark purposes, it was designated as such for being a nationally significant example of Colonial Revival architecture; built in 1901 to designs that were the result of a unique collaboration between Theodate Pope Riddle, one of the United States' first female architects, and the renowned firm of McKim, Mead & White. The house was built for Riddle's father, Alfred Atmore Pope, and the art collection it houses was collected by Pope and Riddle.
At this point, if you were unfamiliar with Hill-Stead, you should now understand its inclusion on all the cultural trails now. Theodate Pope-Riddle was an awesome woman. As America's first female architect, it wasn't like that was where she stopped working. She designed Avon Old Farms, the Westover School, and others.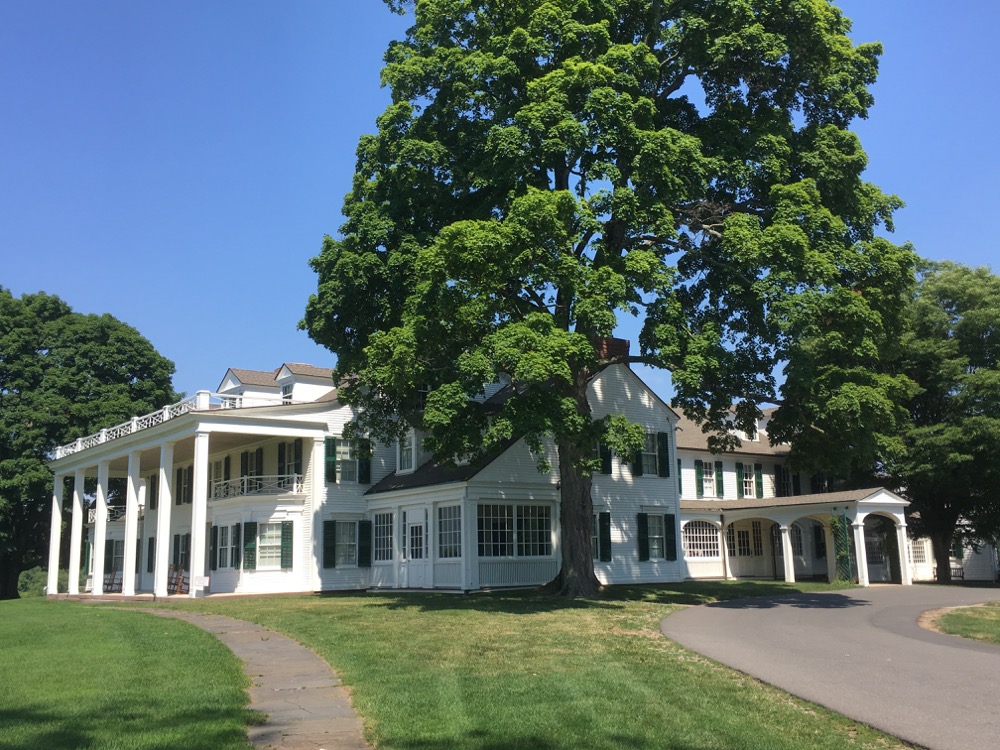 Theodate inherited the house after her parents deaths, and prior to her own passing in 1946, willed Hill–Stead as a memorial to her parents and a museum "for the benefit and enjoyment of the public". She directed that both the house and its contents remain intact, not to be moved, lent, or sold. Nice. Theodate was also an early preservationist before others saw the benefits of being such.
the Pope-Riddle House itself is huge. It is a 33,000-square-foot mansion and once described as "a great new house on a hilltop" by novelist and occasional guest Henry James. Today, 19 rooms of the house are open to visitors. However, they don't allow indoor photographs and I can report that they are pretty vigilant about enforcing this (in my opinion, outdated and dumb) rule.
Remaining as it was at the time of Theodate's death, the house is extensively furnished with paintings, prints, objets d'art, and fine furniture and rugs. It's pretty crazy… turn to your left and there's a Degas. Turn to your right and it's a Monet or a Manet. But it's also "just a" house… which is really cool. The idea here is that you are simply touring a house that happens to have a bunch of impressionist masterpieces that you can experience as the artists intended. If you have any appreciation for art or architecture or empowered women, you must visit Hill-Stead.
It's been open to visitors since 1947 and they also host popular events like the Sunken Garden Poetry Festival – in the garden designed by none other than Beatrix Ferrand, the doyenne of garden design.
Hill-Stead has something for everyone… which isn't actually true because not everyone is interested in masterpieces, gardens, history, architecture, hiking, or… all the stuff I write about. But I guess if you're reading this page, you're part of the "everyone" I care about, so yeah, Hill-Stead has something for everyone reading this awkward run-on sentence.


Hill-Stead Museum
CTMQ visits CT's National Historic Landmarks
CTMQ's CT National Designations
My visit to Hill-Stead Museum
My hike at Hill-Stead
CT Historic Gardens
CT Art Trail
CT Women's Heritage Trail