Hill-Stead, Not Hill Farmstead
Hill-Stead Trails, Farmington
January 21, 2018
Hill-Stead is a great museum. Top notch. One of the best. It appears on several CTMQ/state sanctioned cultural trails: The CT Art Trail, CT Women's Heritage Trail, CT Historic Gardens Trail, and it's a National Historic Landmark. It's a museum, obviously, and it has a trail network.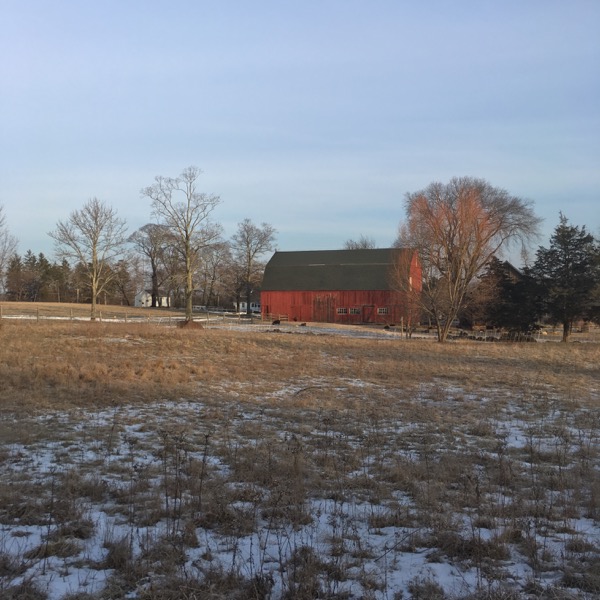 Phew. That's a lot for one place. But as my title says, it's not Hill Farmstead. For Hill Farmstead in Vermont is the best brewery in America and generally regarded as one of the best in the world. It's easy to confuse the two places.
But I can get to Hill-Stead via a 15-minute drive from my house. And I can hike in to it from the Metacomet Trail. Therefore, I could argue, Hill-Stead is better than Hill Farmstead.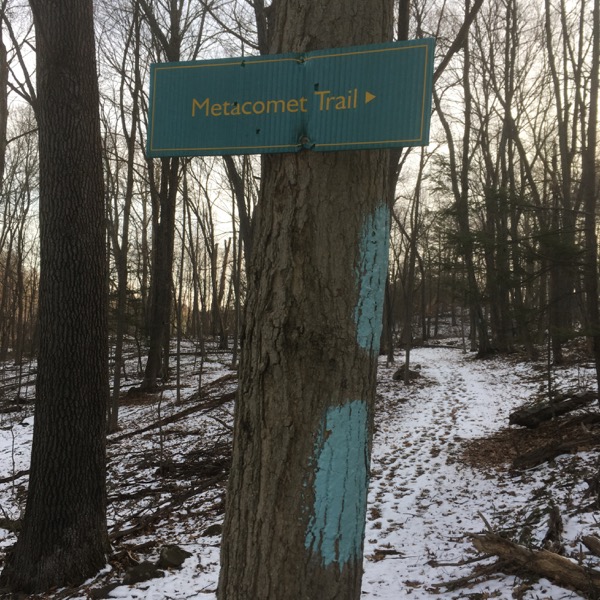 (It's not like any beer bros will read this page. Except for the drunk ones who search for Hill Farmstead and wind up here. Hi beer bros! Go for a hike!)
From apple blossoms to grand vistas and fiery fall foliage, Hill-Stead's three miles of trails are exquisite in any season. With a pond habitat, meadows, lowland, lowbush, and forests, the trails are a nature enthusiast's and bird watcher's paradise.

Hill-Stead's trails represent the rich historical legacy of the estate. Originating, most likely, with Native American walking paths, the trails encompass 18th- and 19th-century farmstead lands. Early 20th-century carriages and sleighs coursed through the grounds, later joined by mechanized farm vehicles and flocks of herded sheep. The trails have been enjoyed by such guests as Eleanor Roosevelt and Jacqueline Kennedy Onassis during her days as a Miss Porter's School student in the late 1940s.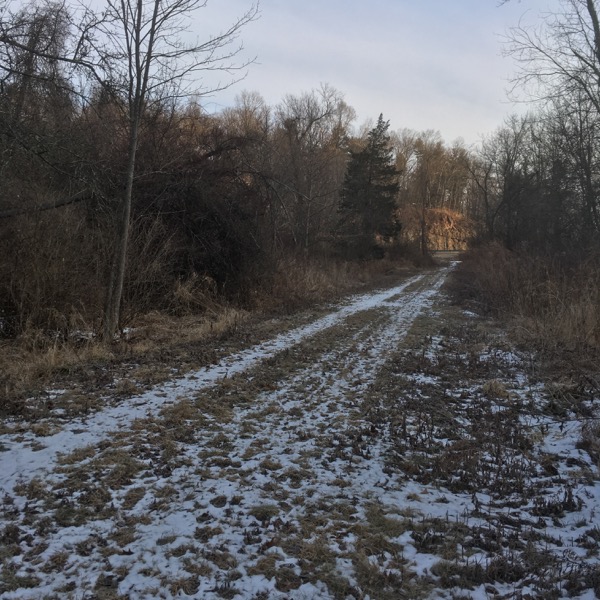 Hold on.
Their little blurb on the trails goes back centuries? And man… Farmington… enough with the Jackie-O went to high school here stuff. Let's see more of the Mike Tyson/50-Cent lived here stuff. After all, they very well may have stepped out of their mansion on Poplar Hill Drive and walked the short section of the Metacomet Trail to the Hill-Stead Trails.
That's exactly what I did one January morning.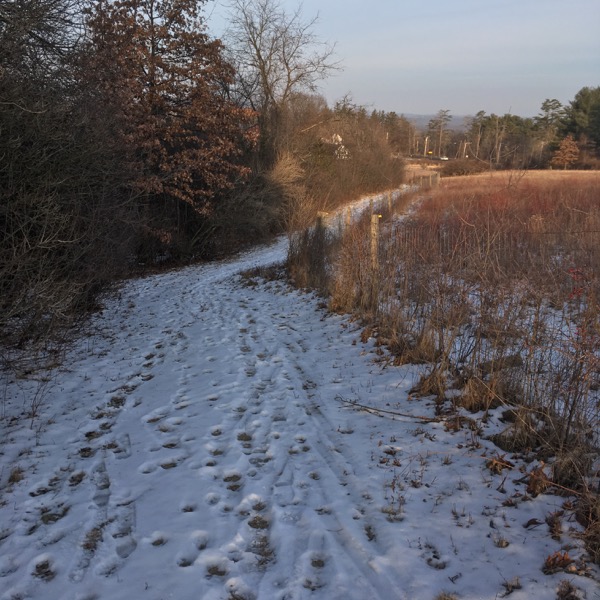 I note the month because let's face it, hiking around the beautiful Hill-Stead grounds in January is not the ideal time of year to do so. This is a place known for its gardens and physical beauty. And while I certainly enjoyed my walk around the property, my pictures and experience don't do it justice.
Hill-Stead Museum, including the 1901 Colonial Revival-style house and its surrounding landscape, was designed by pioneering female architect Theodate Pope Riddle. It is among the few intact examples of a Country Place Estate. Whether you love fine art and design, the beauty of gardens and woodland trails, celebrating the seasons, experiencing live poetry performances or immersing yourself in history, Hill-Stead is always ready to welcome you.
I popped onto the Hill-Stead property from the Metacomet Trail. There are six trails here, and I began on the northern sector of the Woodland Trail.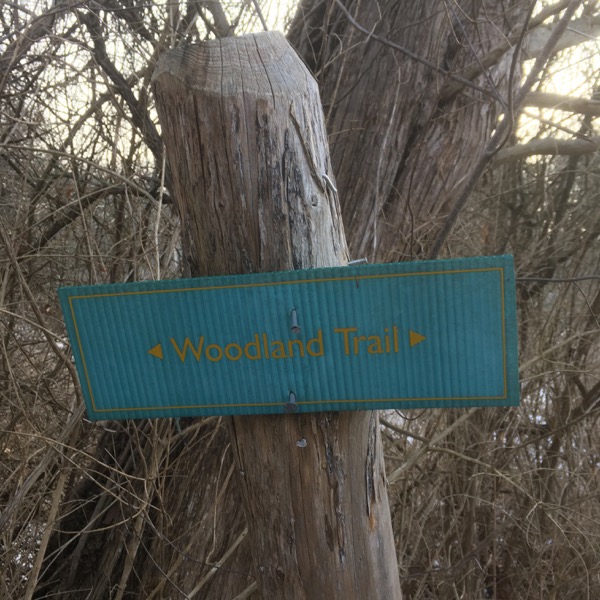 The Woodland Trail (0.8 miles)
The longest of the Hill-Stead trails, this one loops the entire property when done in tandem with the Bittersweet Loop. The northern stretch parallels route 4 and allows hikers to check out an overlook.
That's the historic farm complex below and the Farmington River Valley beyond. Nice. The Woodland Trail is actually the old bridle path once used by the Pope family.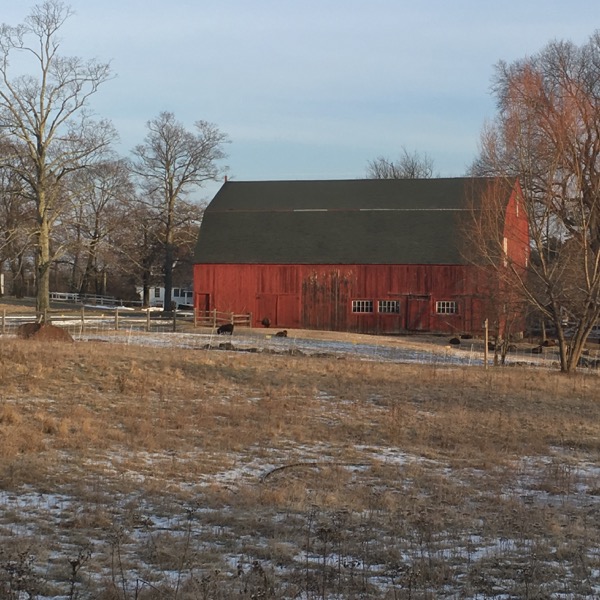 From there, I walked down the hill towards the farm and then out to an access road. Aside from some dog walkers, I had the whole place to myself. I assume I was allowed to be there early on a Sunday morning, but I'm not positive.
Perhaps my tepid trespass was the karmic cause for almost tearing my ACL on a patch of black ice on the road. Hm.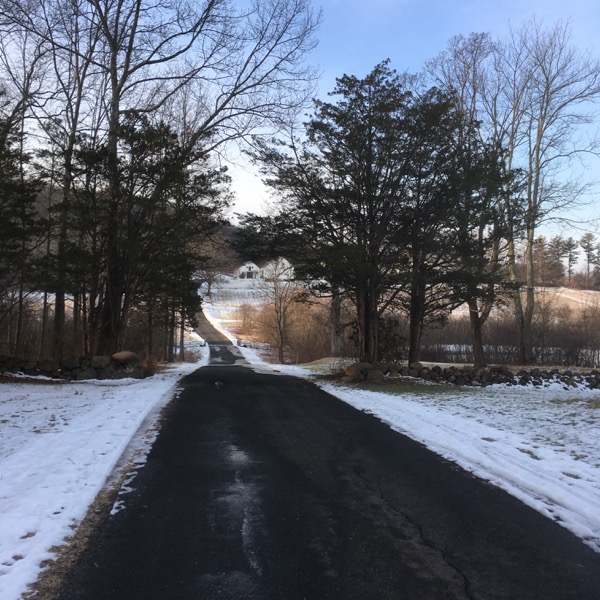 Pond Loop (0.2 miles)
I skipped the pond loop. It's a very short trail that loops around a pond. The pond used to supply ice to the Pope family and was the water hazard on their 6-hole golf course.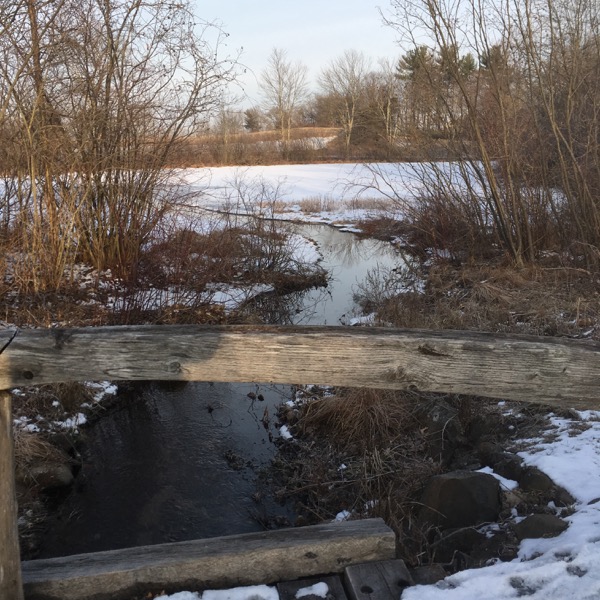 There is a historic little pump house near the babbling brook at the trailhead though. And I did take a picture of that.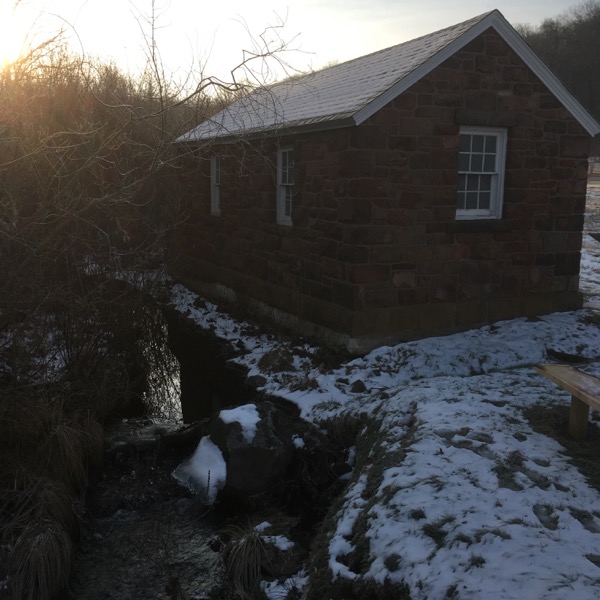 I didn't really walk near the actual Hill-Stead Museum but instead, began to head back towards the Metacomet along the Bittersweet Loop.
Bittersweet Loop (0.4 miles)
So-named for the invasive bittersweet that has overtaken the meadows and edge habitat. What a bittersweet name for the trail.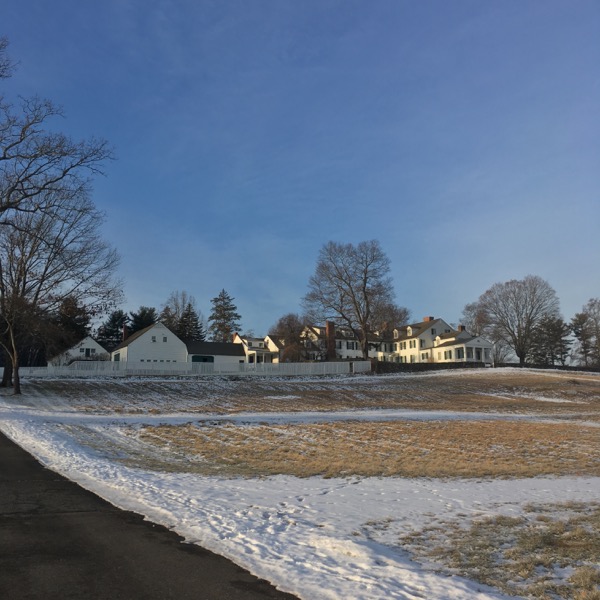 I must report that I found nothing of interest on this little loop. And that's kind of lame because it's the trail closest to the museum and therefore probably the one most people check out. Oh well. It did get me to Cedar Way…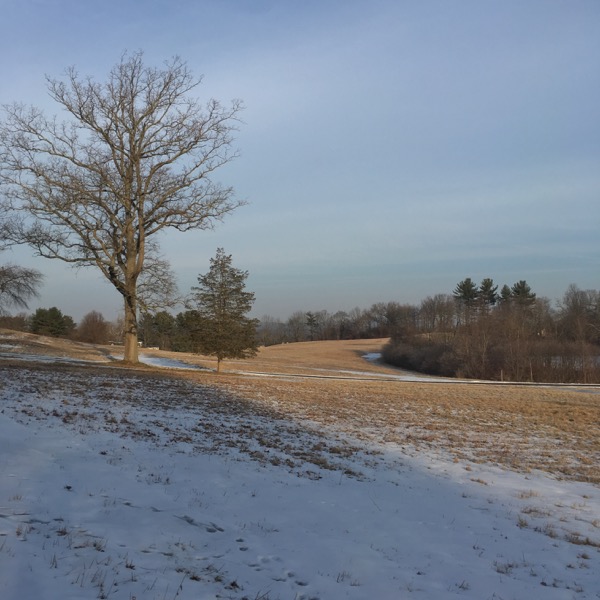 Cedar Way (0.3 miles)
The brochure tells hikers to "watch for star-nosed moles." Points for originality, as I don't think I've ever seen a star-nosed mole shout out on a trail description before.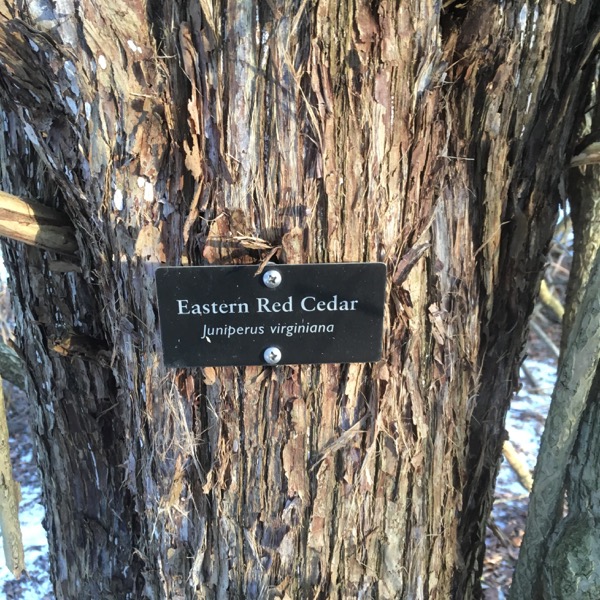 I did find a dead one once on a hike, but I forget where.
I saw no star-nosed moles on my short amble through the wetlands, but that may be because I was too busy enjoying the red cedars here. (That, and it was the middle of January and star-nosed moles live underground.)
Swamp Oak Trail (0.2 miles)
There's a swamp. And some white oaks.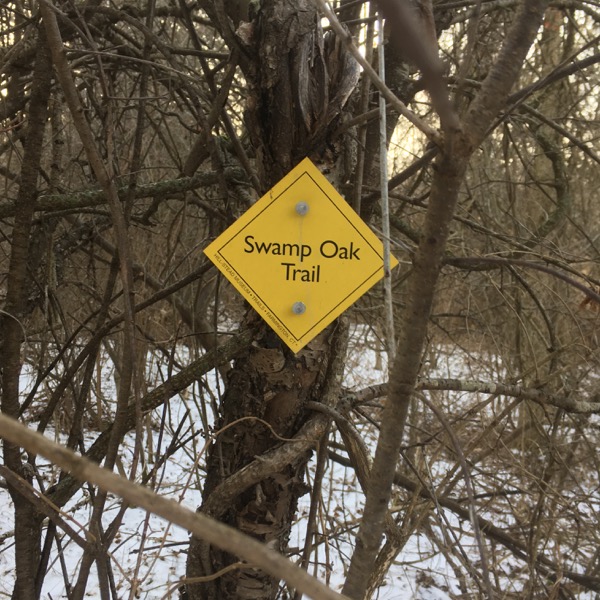 And it connected me back to the Woodland Trail to take me back to the Metacomet and ultimately, my car.
I don't mean to diminish the trails at Hill-Stead and I hope my descriptions didn't sound that way to you. Hill-Stead is an important and beautiful museum and property. I look forward to visiting in the spring or summer and "doing it right."

Hill-Stead Museum
My visit to Hill-Stead Museum
CTMQ's Farmington Town Trails page