Pretty as a Picture… I assume
Farmington (Google Maps location)
July 2018
Hill-Stead is… a lot. It is a National Historic Landmark, and is also part of the CT Women's Heritage Trail, the CT Art Trail, and features a CT Historic Garden. It is a museum, of course, and there are also trails to hike around the property.
At the time of my visit, Hill-Stead did not allow indoor photography. The wonky interior photos below are illicit!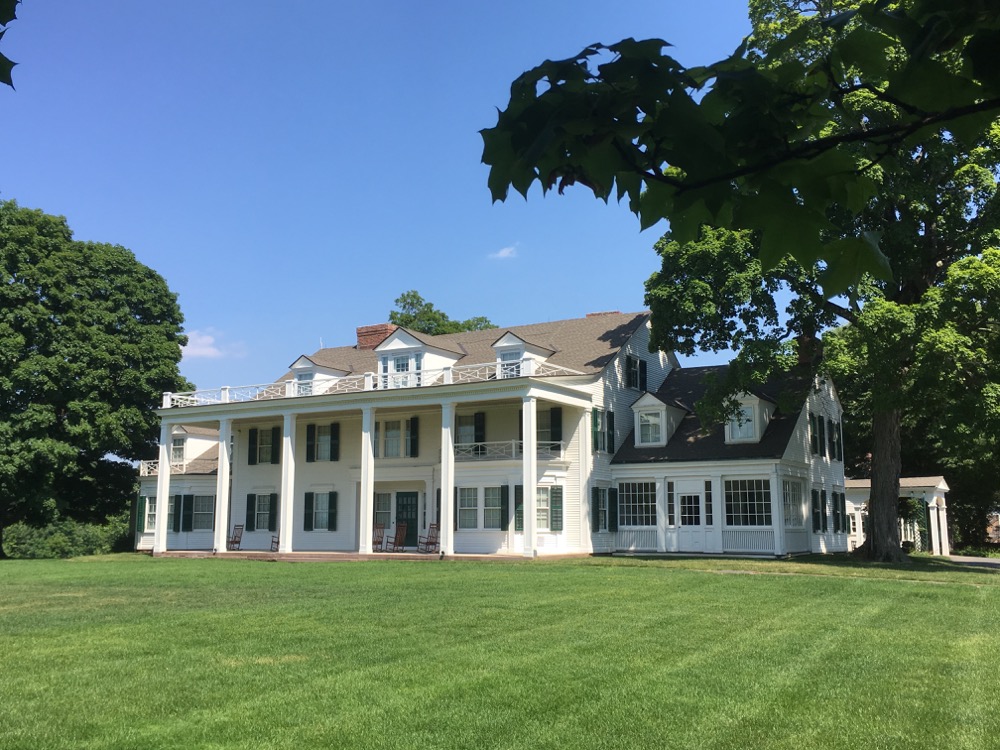 Hill-Stead is also one of those places about which people always say, "Oh yeah! Hill-Stead! I've always wanted to go there but have never gotten around to it!"
Get around to it. Especially if you live in Hartford County and like nice things. Hill-Stead is a very nice thing and it contains very many nice things.
In short, Hill-Stead is a mansion that was lived-in by a wealthy family that collected art. I suppose you can stop reading here if you actually don't like nice things. For the rest of you, let's keep going.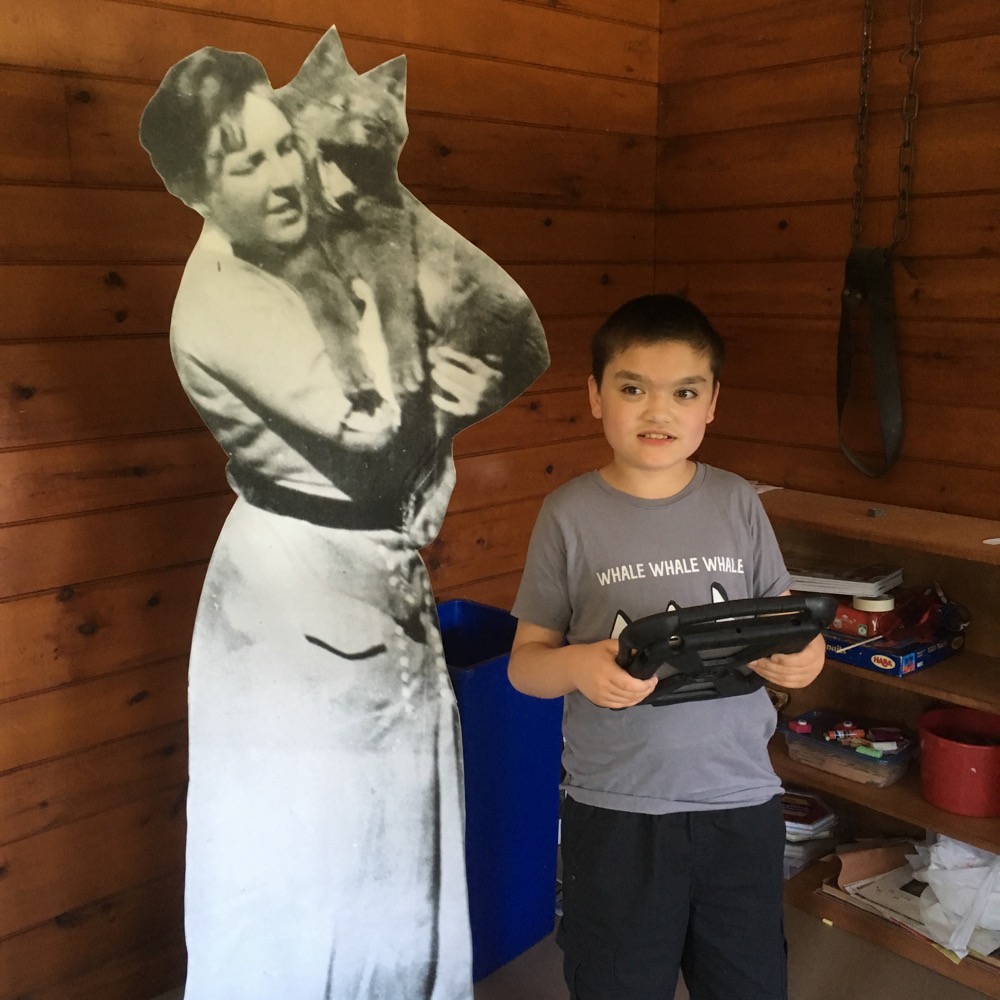 I'll begin Hill-Stead's story with Theodate Pope Riddle, an only child of privilege, who yearned to live on a farm in an era when women of her class were expected to focus on family and social prominence. Theodate was born in 1867 and wound up at Miss Porter's School, just a stone's throw away in Farmington.
Theodate was progressive and brilliant and a Renaissance Woman. She wanted to be a farmer and a mother to orphans and a scientist and a traveler and an architect and… that all sounds crazy! For a 19th-century woman! And yet, she wound up being all of that and more.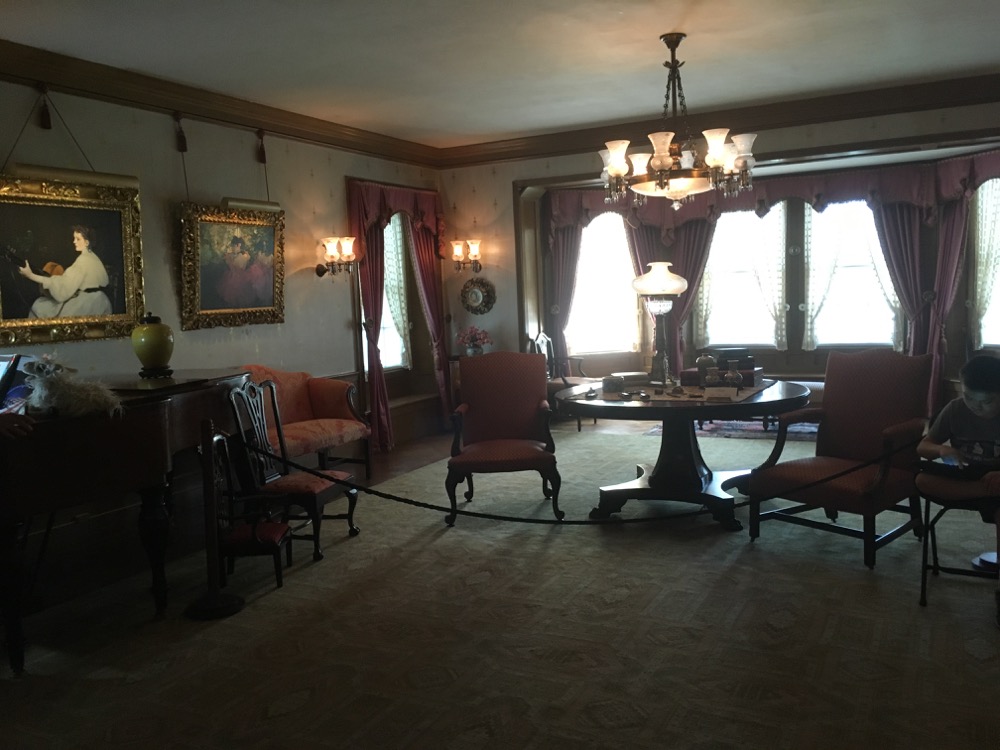 No story of Theodate Pope can ignore the craziest one of all: In May 1915, she was a passenger on the R.M.S. Lusitania when it was torpedoed by a German submarine. She survived, even after being pulled from the water and sent, unconscious, to a nearby morgue.
Bonkers. One year later, at age 49, she married John Wallace Riddle, a diplomat, whom she had met 12 years earlier through Farmington friend and neighbor Anna Roosevelt Cowles (President Theodore Roosevelt's sister). Yes, this is how rich people stay rich, whether in 1916 or 2016 and I'm sure in 2116 as well.
They also do things like take extensive tours in 1919 of China, Japan, and Korea. But what most not named Angelina Jolie don't do is adopt orphans. In 1914, Theodate had taken in a two-year-old orphan, Gordon Brockway, who died of polio in 1916. In 1917 and 1918, she took in two more orphaned boys, Donald Carson and Paul Martin, whom she raised as foster children.
But let's back up a bit.
While attending Miss Porter's School in the 1880's, Theodate Pope fell in love with Farmington and its charming homes. She had long dreamed of living on a farm – probably not a normal farm, but an estate farm – while touring Europe with her parents. She became enchanted by the beauty of the English countryside, particularly the Cotswold and Tudor styles.
This was when she decided to study architecture; not something young women of the day thought too much about. But her worldly father encouraged her, and she pursued the profession. Not immediately, as she still wanted her farm, but she found a way to do both.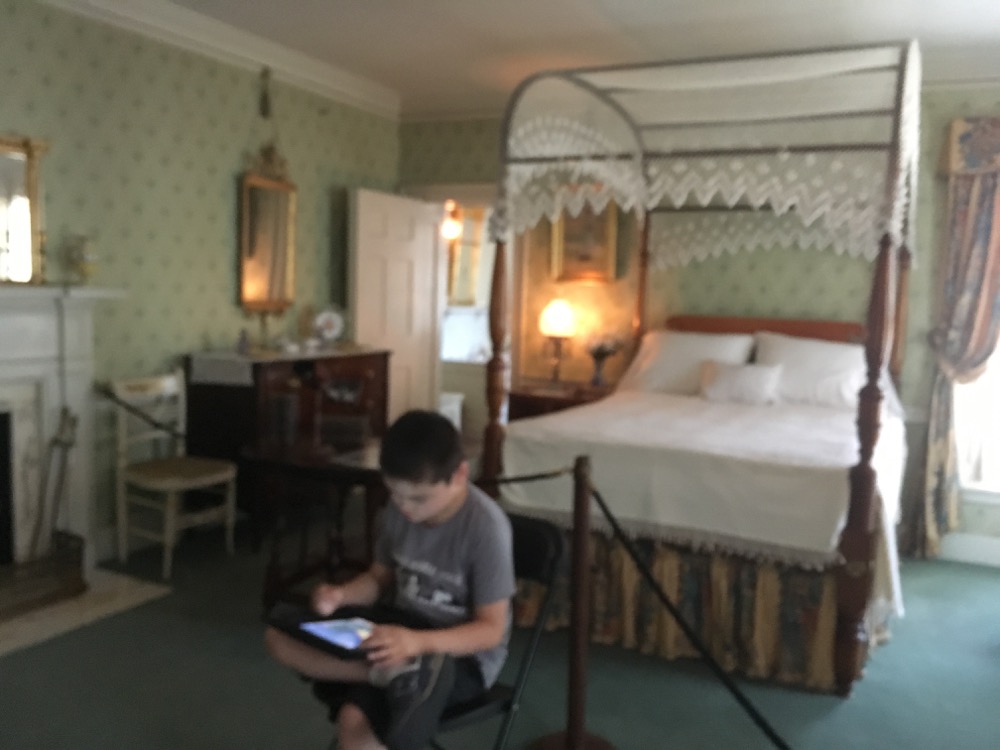 Theodate moved out of her parents' Ohio home to return to Farmington. She purchased a small saltbox, restored it, and started formally training to be an architect, eventually becoming licensed in Connecticut and New York – one of the first women to do so in America. She was commissioned for several schools and private homes, and the rest is history.
Hill-Stead was Theodate's first complete architectural project. She convinced her parents to leave bustling Cleveland for rural Farmington and her father purchased tracts of land on the hill which is now between Route 6 and I-84. The Popes ultimately amassed 250 acres for what would become Hill-Stead: a 30,000 square-foot country estate and a farm.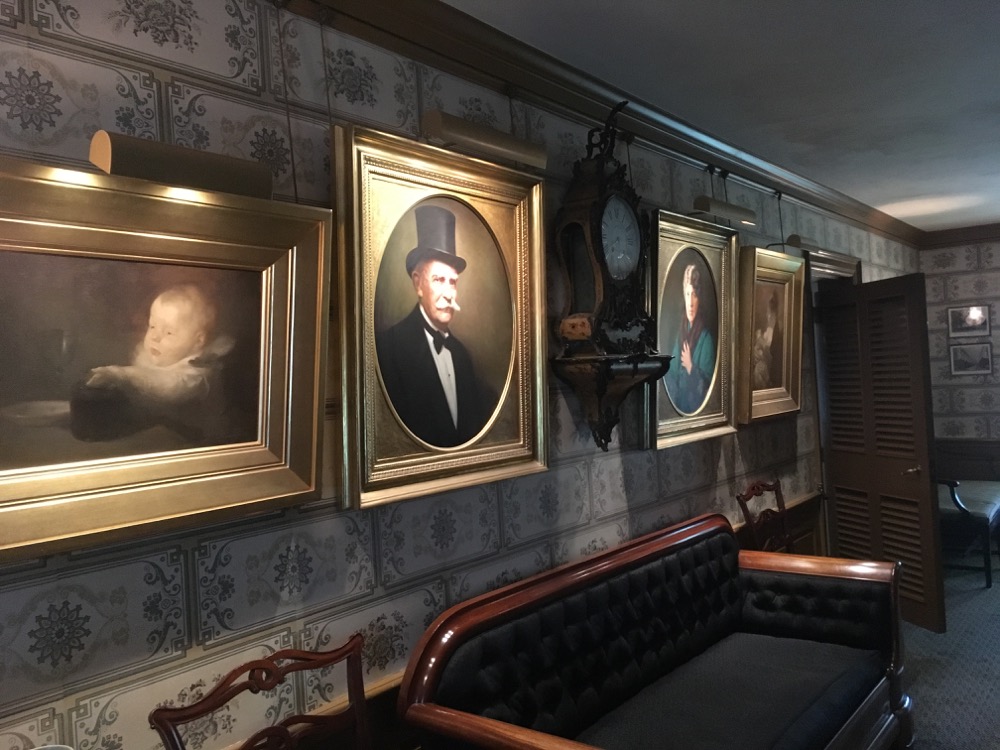 Why so big you ask? Well, Theodate had to consider her father's massive art collection and frequent parties he and his wife hosted. Simple. Hill-Stead was as modern as possible for the time; fully plumbed bathrooms for every bedroom, linoleum flooring(!), central heating and cooling systems, and electric lighting throughout.
"Hill-Stead" means, quite simply, "a homestead on a hill." I like the simplicity of that. Alfred and Ada Pope moved in, hung and placed their art, hosted parties full of famous authors and artists of the day, and essentially lived out their years in Farmington luxury.
It is said to be one of the few "completely preserved" houses of the period, making it one of the finest colonial revival houses in America. I can tell you that it is stunningly beautiful. Hill-Stead is huge – and was a huge hit in the architectural world of the early 20th century. Of course, sexism and misogyny meant that Theodate didn't really get her due – even though her house did.
As noted at the outset, Hill-Stead does not allow photography. Perhaps they've joined the 21st century as you read this and they now do. Not only was I disallowed my usual terrible pictures, the docents were all over me. I tried. (Sorry, it's kind of what I do and it's a hill I'm willing to… suffer an injury – on.)
I had Damian with me for some reason. Damian, as you may know, has significant special needs. In order for him to tour Hill-Stead, I gave him his iPad to remain occupied. One thing he likes to do with it is take pictures and videos. Blurry, nonsensical pictures and videos.
So imagine my frustration when a docent, kind and well-meaning as she was, kept trying to tell my son he couldn't take his blurry and nonsensical pictures. I calmly explained that his iPad is what was allowing me to tour this beautiful museum. (Granted, I shouldn't have brought him with me, but that cat was well out of the bag.) I showed her his "pictures" which were blurry scattershots of his feet. She still told me he couldn't do that. I ignored her.
There is no good reason for museums to disallow photos. There just isn't. I've heard them all, and they never make any sense to me.
(One I would buy is that everyone is an idiot with their phones these days and Hill-Stead doesn't want to deal with idiots posing for selfies, but… the idiots are going to do it anyway because that's what idiots do.)
Sigh.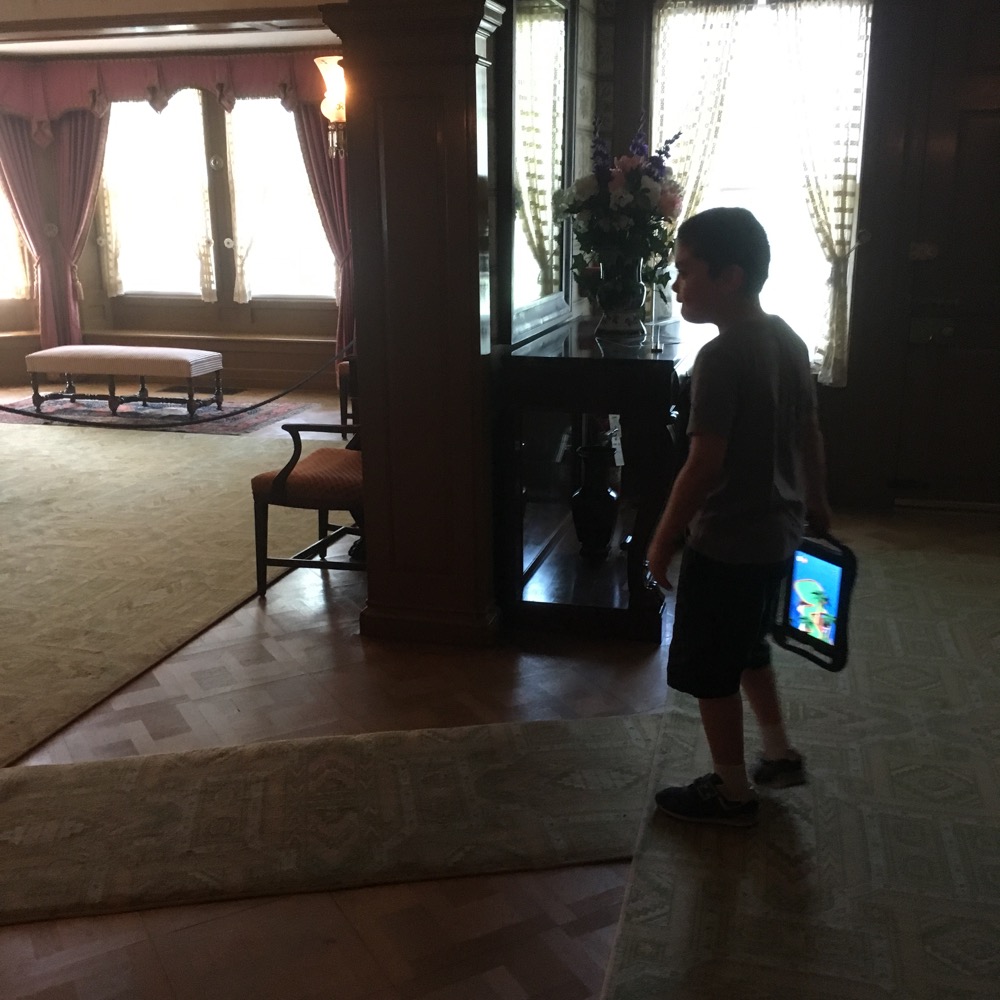 Back to the idiots of the early 1900's and their hesitation to recognize Theodate as a talented architect. She went on to design several schools and other buildings, including Westover School in Middlebury and perhaps her most iconic work, Avon Old Farms School.
All the while she pursued her passion for farming. Theodate moved into Hill-Stead after her parents passed away and she was able to use the land for her animals.
An article in The Hartford Courant on August 8, 1907, states that the farm was run not as a money-making endeavor but as "a kind of experiment station, where modern and, above all, sanitary conditions are to be secured at any cost." The article describes the cow barn with its sterilized troughs for drinking water and the white-suited employees who treat the registered Guernseys with "all the deference due the aristocracy of cowdom." Later in 1925, Theodate was rewarded with one particular Guernsey, named Anesthesia's Faith, who had record-breaking milk production, with record-breaking butterfat content.
I find that to be an amazing parallel to today's Arethusa Farm in Litchfield. I thought the guys behind that place were trailblazers in cow-care. Turns out, Theodate Riddle Pope was a hundreds years ahead of them.
Mrs. Pope Riddle farmed her whole life pretty much, well after completing Avon Old Farms – her last architectural project. That legacy continues today at the museum, where a farming enterprise still raises sheep, pigs, and chickens.
Theodate died in 1946. Her will stipulated that Hill-Stead become a museum as a memorial to her parents and "for the benefit and enjoyment of the public." She called for the house and its contents to remain intact, not to be moved, lent or sold. Along with Hill-Stead, all but one of Theodate's buildings still stand today as an enduring testimony to one of this country's earliest important women architects.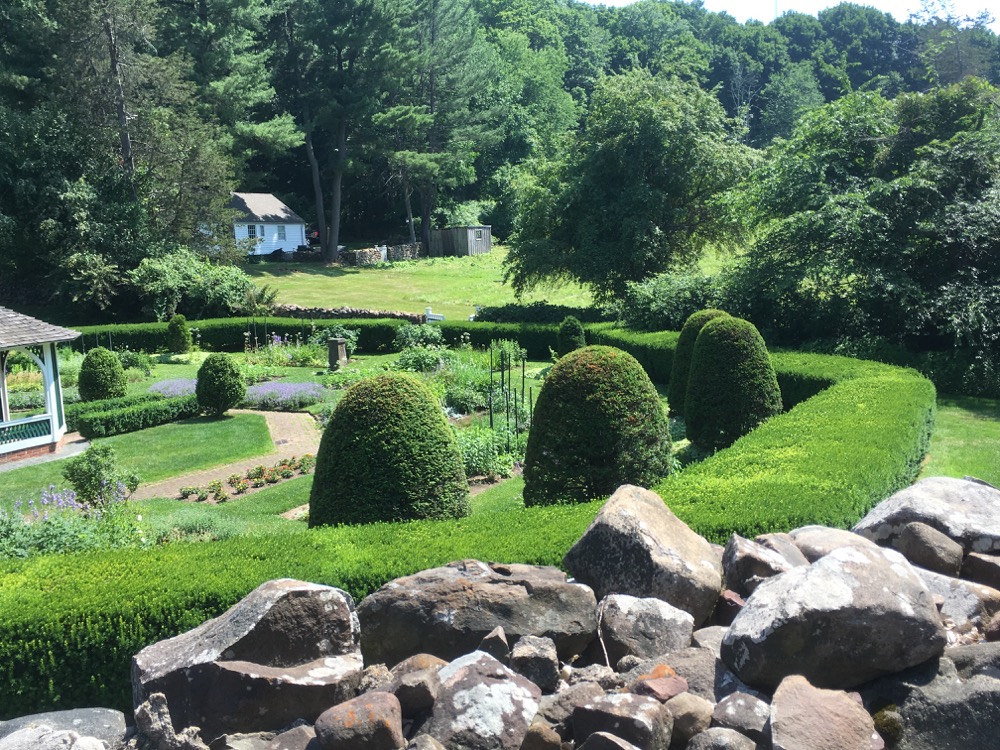 There are many museums around the state that attempt to "show things as they were." And they do a good job of that, but there's something different about Hill-Stead. As stipulated in Theodate's will, the house was to stay unchanged as a museum after her death. And the house, thanks to her father's art collection, is extensively furnished with paintings, prints, objets d'art, and fine furniture and rugs. It's pretty crazy… turn to your left and there's a Degas. Turn to your right and see a Monet or a Manet. But it's also "just a" house… which is really cool. The idea here is that you are simply touring a house that happens to have a bunch of impressionist masterpieces that you can experience as the artists intended.
As an art collector, Alfred Pope's interest in Impressionist paintings – their immediacy and boldness – made him part of a select group of connoisseurs at the turn of the 20th century. Favoring quality over quantity, he took home the best works of art, not the most.
Hill-Stead houses some of the most important Impressionist paintings in the world, including works by Mary Cassatt, Edgar Degas, Édouard Manet, Claude Monet, and James McNeill Whistler. But that's not all Pope collected; a print collection spanning 400 years and including pieces by Albrecht Dürer, Giovanni Battista Piranesi, Jean-François Millet and Japanese woodblock artists Hokusai, Hiroshige and Utamaro.
The cool thing about this is that Pope was on the cutting edge. In the late nineteenth century, the new wave of French Impressionist paintings was considered avant-garde. Pope purchased his first Impressionist painting, Monet's View of Cap d'Antibes, in 1889, during a trip to Europe. Nice first purchase.
As a wealthy retired man-of-the-world, he was able to make trips to France and make purchases. He and his wife also had a residence in a fancy New York hotel and were close with art dealers there as well.
His collection is his collection. He trusted his own eye and often exchanged purchases if he felt they didn't fit his home or aesthetic. Pope did not rely on established academic conventions, but trusted instead his eye for the groundbreaking and the forward-looking. His business acumen gave him a sense of the practical: the relatively small size of his collection reflects his wish to own no more paintings than could be comfortably displayed and enjoyed throughout the house.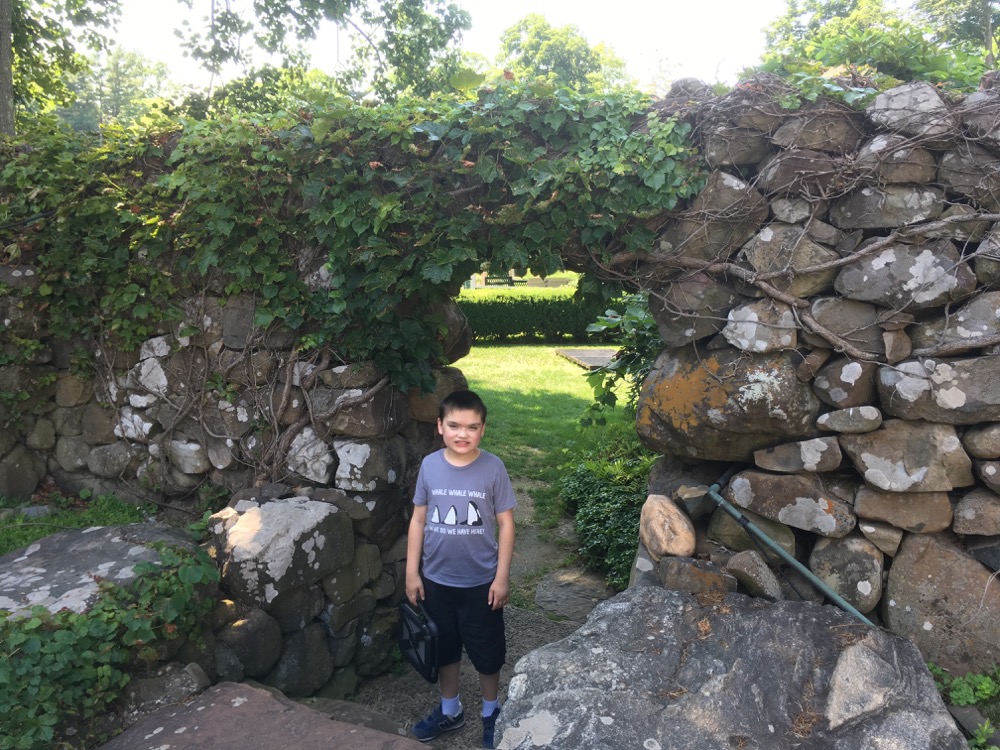 What a family, eh? And that they donated everything to the public is pretty incredible. (I haven't even touched on the beautiful Beatrix Ferrand garden that has become famous in its own right, as site of the annual Sunken Garden Festivals.
I've said too much already, and the garden deserves its own page anyway. If you have any appreciation for art, architecture, gardens, empowered women, philanthropy, or beauty, you must visit Hill-Stead.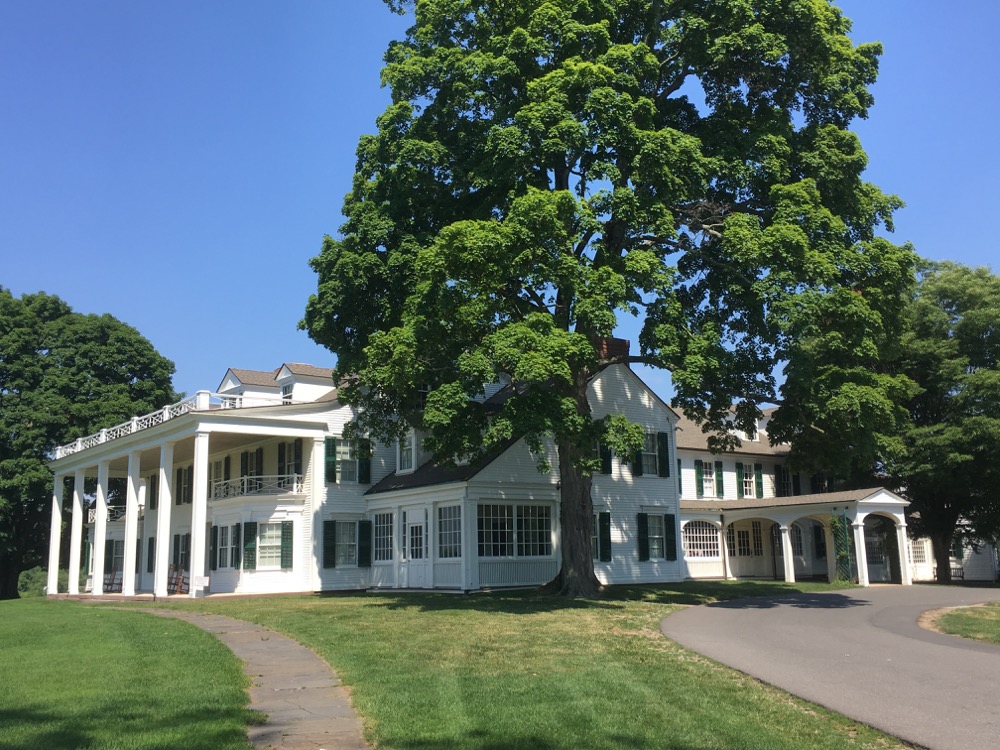 Hill-Stead Museum
CTMQ's Museum Visits
CTMQ's National Historic Landmarks
CT Women's Heritage Trail
CT Art Trail
Hill-Stead's Trails