Simon Lake?! It was Destiny
Simon Lakes's Explorer Monument, Milford
Simon Lake was one of the most prolific and important submarine designers in American history. And his last name was Lake. Some people are just predestined for certain things I guess. Simon Lake also lived in Milford from 1907 until his death in 1945. Milford is home to the Subway sandwich chain's global headquarters, located on Sub Way. Simon Lake was also a practicing Quaker. Quaker Oats was behind the infamous "Oatmeal Lots" promotion which gave people around America small plots of land in Milford along what is now Bic Lane, which is the same road as Sub Way where Subway's office is located.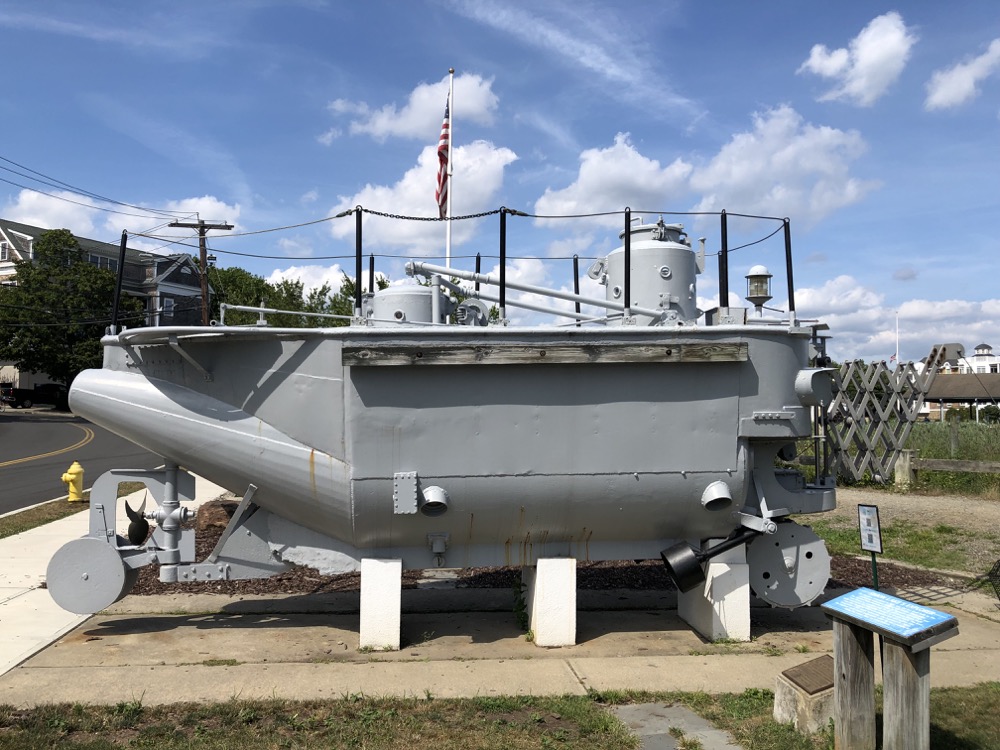 When I was approached about a TV show for the local PBS station years ago, my hastily cobbled together idea was to have each episode contain things like the above. "CONNECTicut" type stuff. Connecting Connecticut things that are actually connected in some way or totally not, but could be – like the above. I ultimately turned down the CPTV offer – and to be fair, I'm pretty sure they were turning me down at the same time – but I still like the idea for a show.
Simon Lake had an interest in submarines since he was a child. In 1894 he constructed his first submarine, Argonaut Junior, in response to an open call from the United States Navy for a submarine torpedo boat. Four years later he built and cruised around in Argonaut I, which the Navy also passed on. Imperial Russia, Germany, and the Austro-Hungarian Empire did not, however, and bought Lake's designs.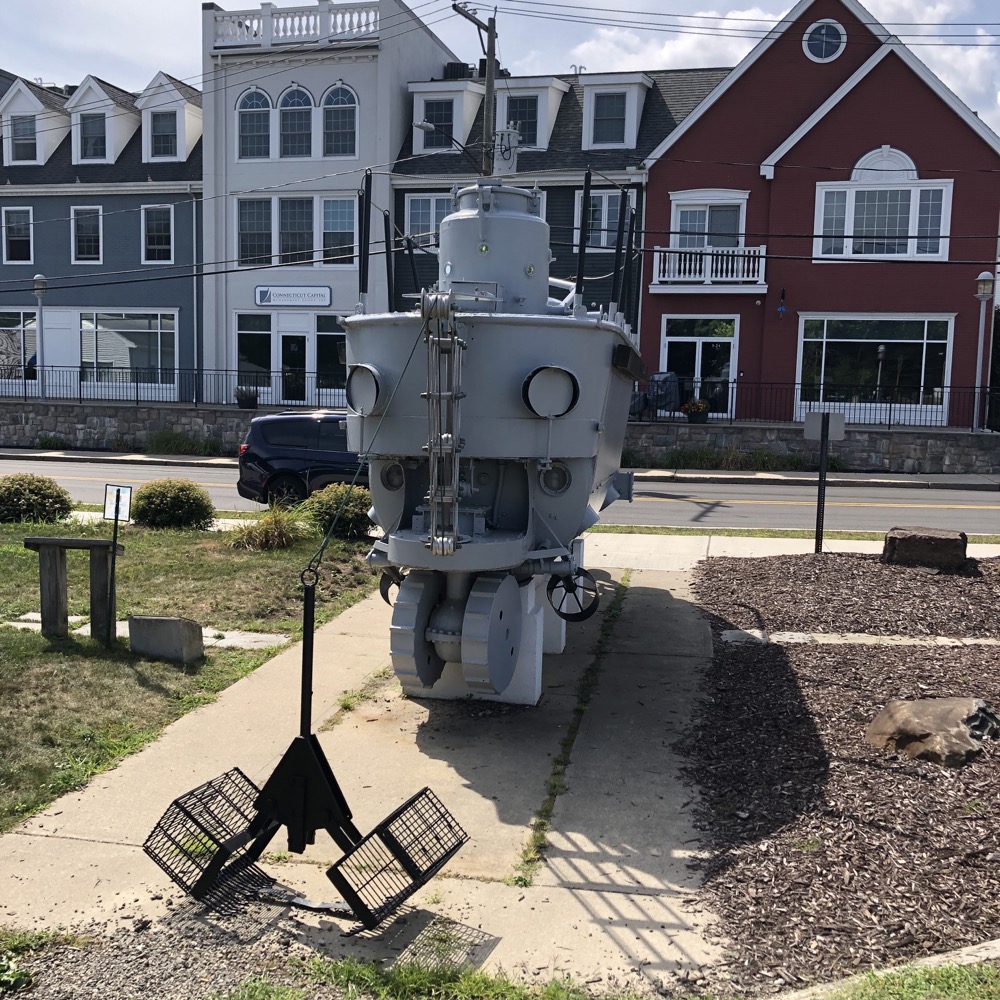 If you, like me, are scratching your head over how a Quaker American came to sell war machines to warring European nations… I don't really have a good answer. Other than Lake's plans and desires were to build research crafts, not weapons. Then the US Navy came calling during WWI and, well, Quakerism Schmakerism.
Along the way, Lake founded the Lake Torpedo Boat Company in Bridgeport which built 26 submarines for the United States Navy during and after World War I. Lake's first submarine for the U.S. Navy, USS G-1, set a depth record of 256 feet in November 1912. After WWI, the demand for submarines waned and Lake's company folded. However, never one to quit his passion, Lake continued designing subs for maritime salvaging and exploration. He received permission to partially salvage the Lusitania and some other sunken ships. He advised the Navy during WWII and continued improving his designs.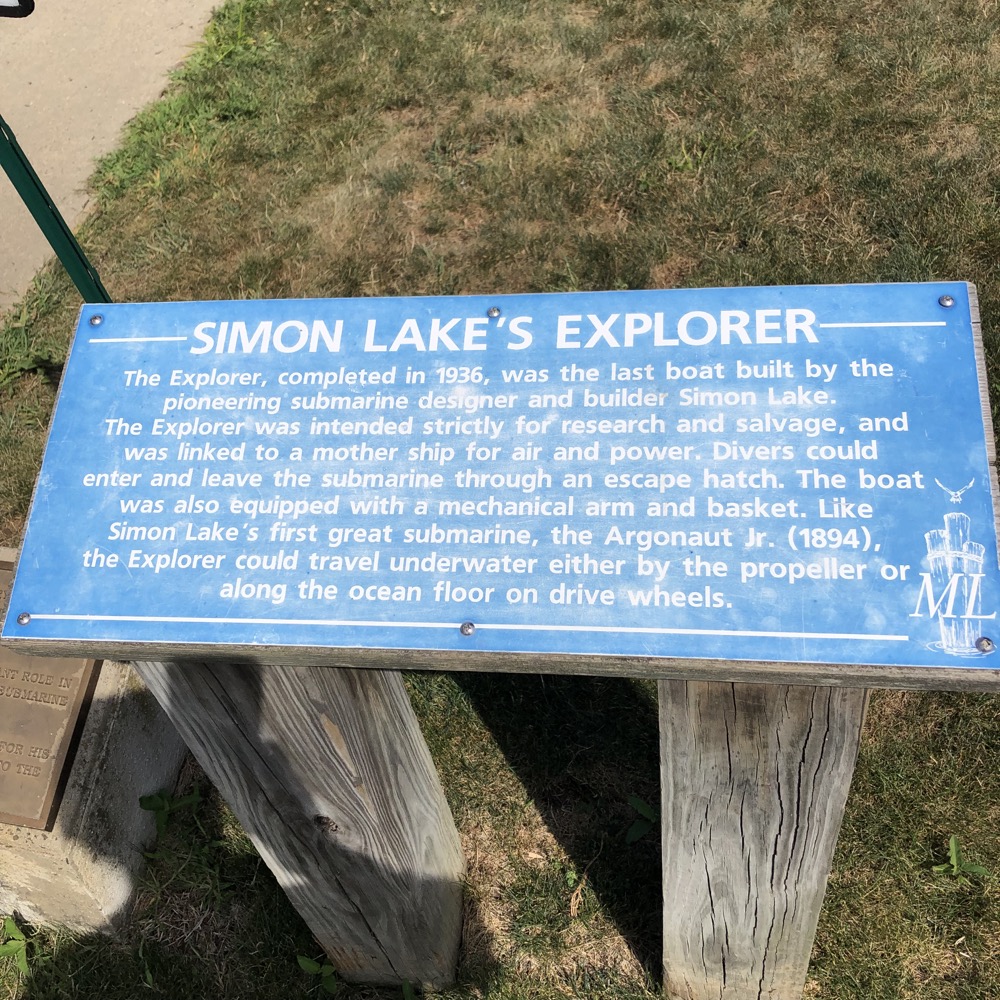 Lake's last submarine, the two-man Explorer, was built in 1936 and was designed for civilian uses such as underwater research, mining and oil drilling, and wreck hunting and salvage. The Explorer was equipped with a basket and a mechanical arm for gathering samples – pretty rad for 1936 I imagine. It could also crawl along the seafloor on a set of drive wheels. I don't know how long it was used in service, but it eventually wound up in drydock, rotting away in Bridgeport. At some point, it was rescued and displayed in front of a Bridgeport museum. Then it was forgotten again.
Fortunately, Simon Lake's Explorer was restored and displayed at the Groton Navy Submarine base before it returned to its current location in Milford during the late 1990s. Now it has signs and sits prominently along a… rather out of the way road nearly Milford Harbor. So next time you're lost in Milford and come upon this… now you know what's up. Or at least what was down.
In the ocean. You see.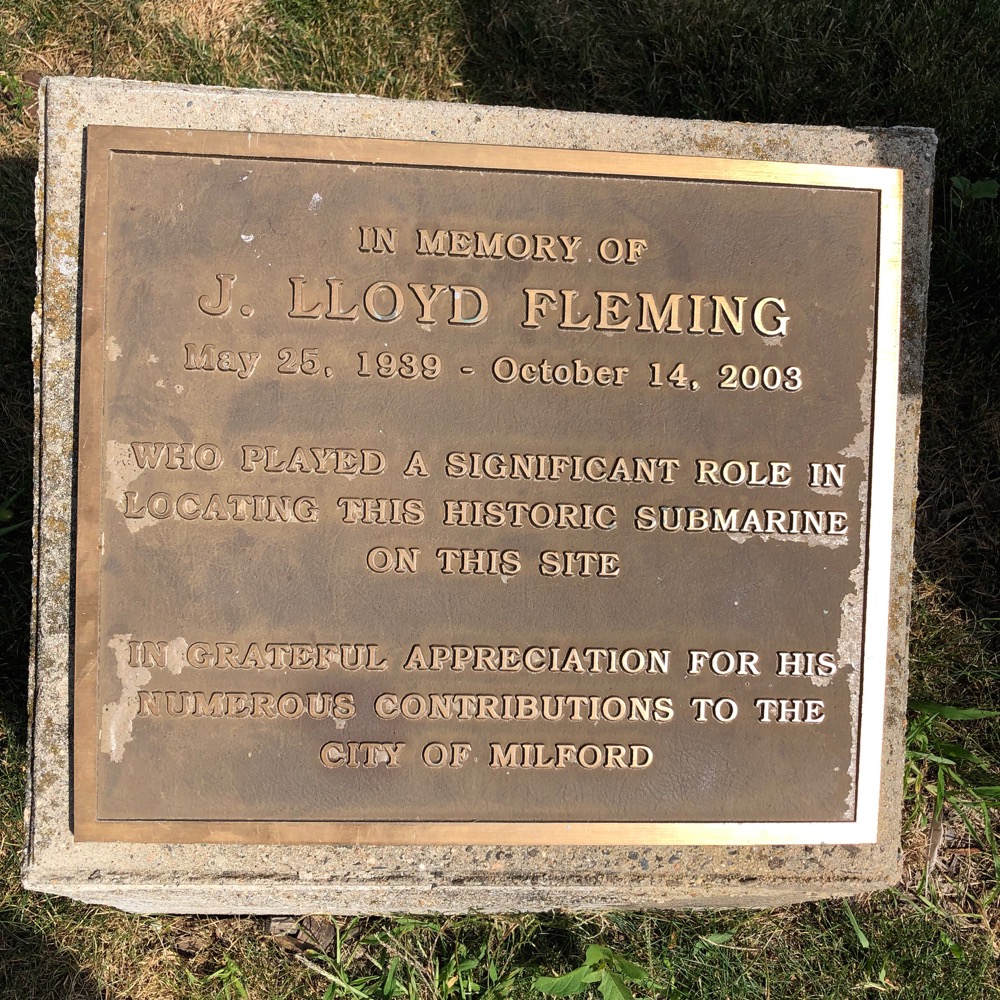 CTMQ's Statuary, Memorials, Monuments, & Plaques