Otters, Udders, and… Light Sabers?
Stamford (Google Maps location)
December 2015
The Stamford Museum & Nature Center is a Connecticut Art Trail site
We visited the Stamford Museum and Nature Center in 2015 and I'll state here at the outset that this is the rare Connecticut museum that I will definitely be revisiting. There's just so much more to this place than I was able to experience during our one visit – things I typically write about like the trails and the observatory. The "Stamford Museum" portion of the place has a few impressive temporary exhibits every year and scrolling through a few years' worth tells me that this is my kind of place.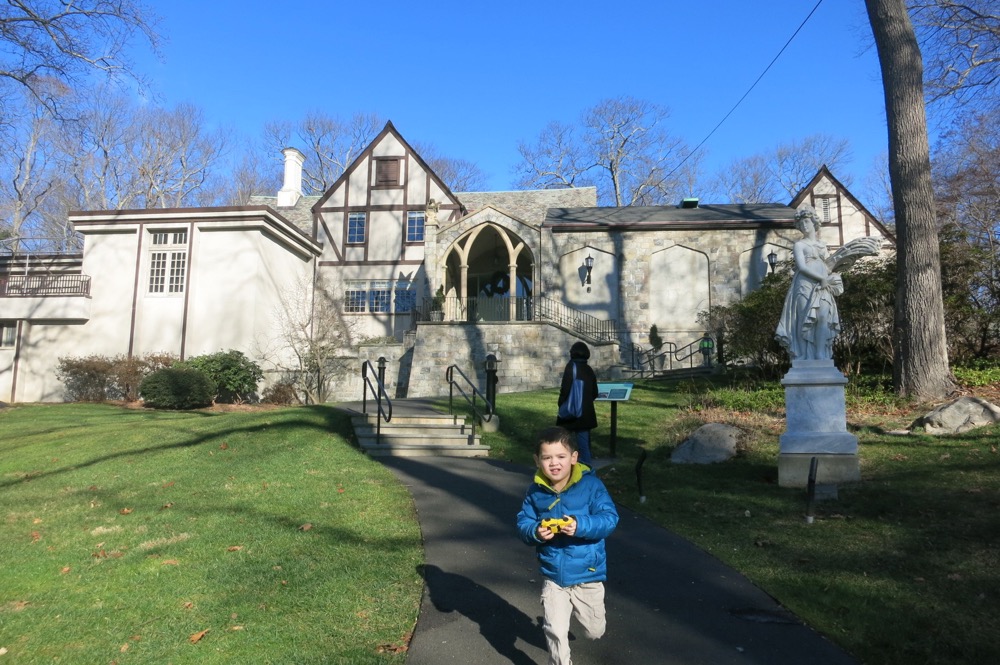 If only it weren't about as far away from me in-state as possible. But since this is Connecticut, nothing to too far and I will return. I promise.
The Stamford Museum & Nature Center is a whole lot of everything. Nature center, farm, petting zoo, natural history museum, history museum, art museum, children's museum, a large planetarium, a 4-story observatory with a research telescope, event space, and hiking trails with access to the Bartlett Arboretum trails… here's what they say about themselves:
…dedicated to the preservation and interpretation of art and popular culture, the natural and agricultural sciences, and history. The Museum is a vital cultural and educational resource for the community, and a focal point for family activity, lifelong learning, and inspiration.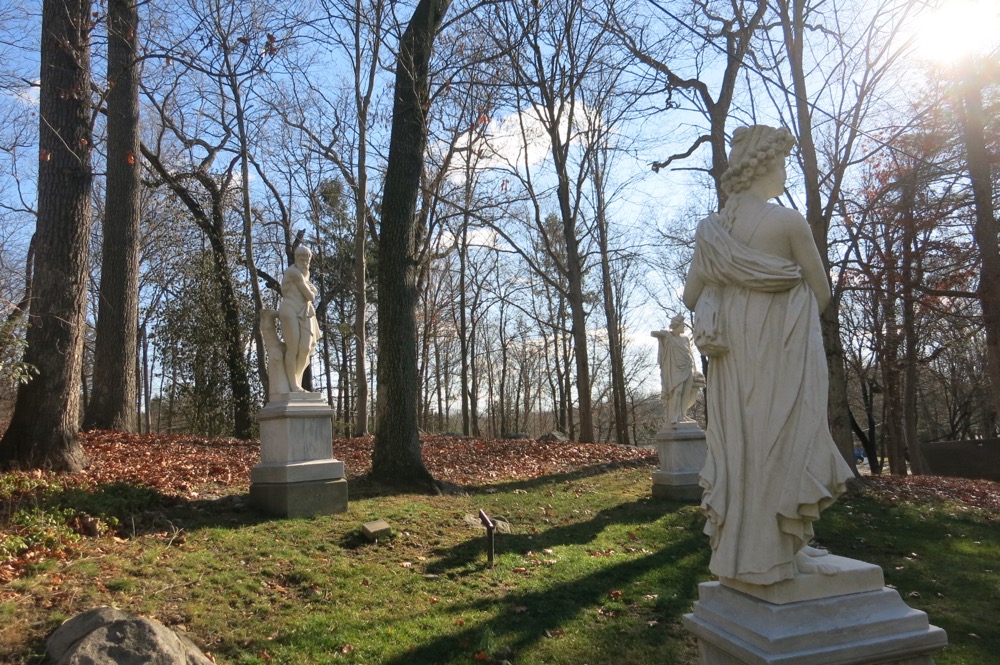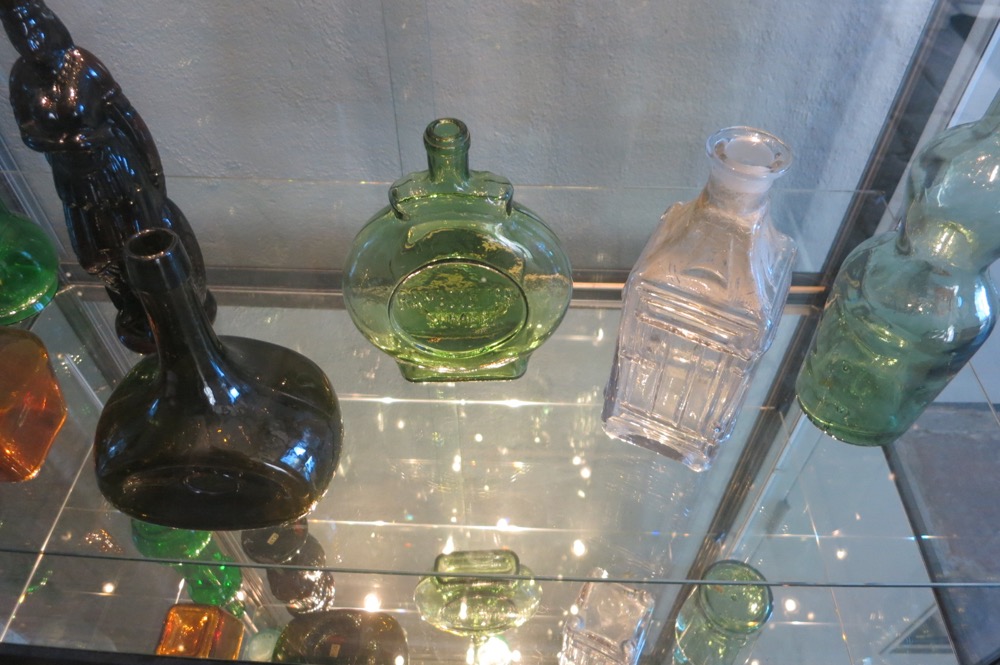 Often, when organizations attempt to "do it all," they wind up doing very little (don't you dare put CTMQ in that bucket). That's not the case here, as the SM&NC seems to do it all and do it all pretty well. I brought my family here for a specific temporary exhibit: A Billion Bricks.
It was a LEGO exhibit right before I began working at LEGO, so my four-and-a-half year old LEGO nut was just starting his years of full LEGO immersion. The exhibit also featured 500 LEGO mini-figures, one of every Star Wars mini-fig ever produced, and authentic LEGO Star Wars spaceships, vehicles, and original set boxes.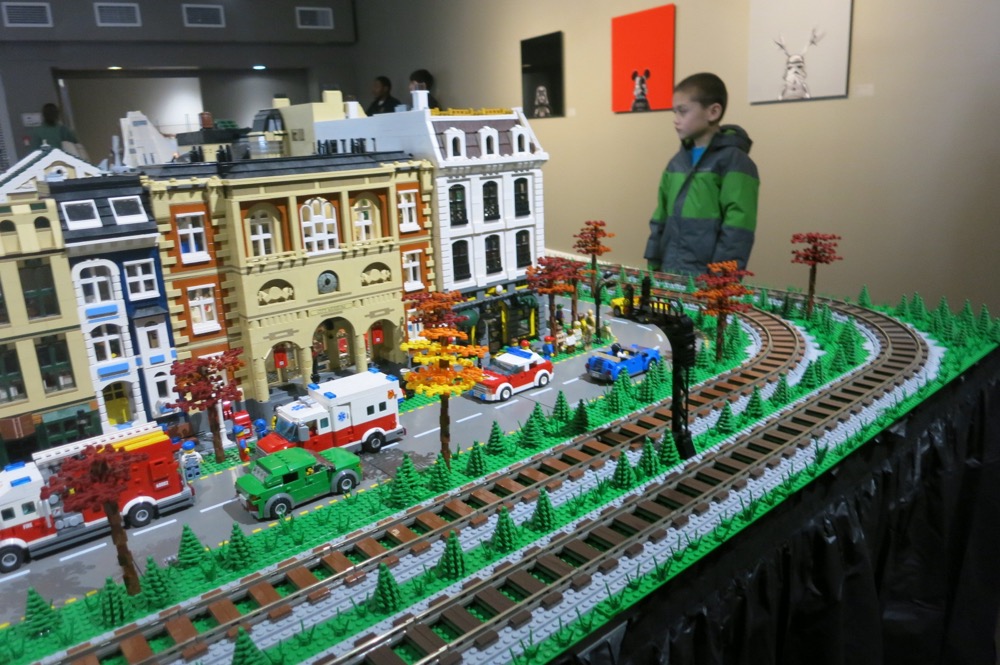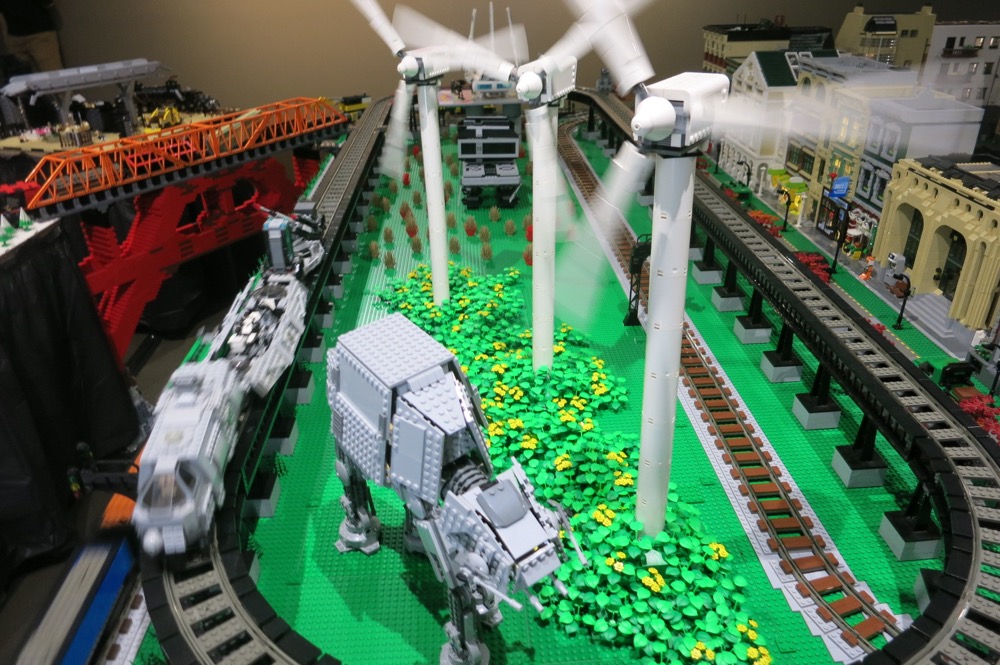 Again, this was a couple years before Calvin's bedroom had all of that.
This was a bit of an atypical temporary exhibit here, as it seems that these are almost always art exhibits. Not that LEGO can't be art, but I'm talking art with an often natural history bent to it. So all my inside pictures are pretty much LEGO pictures. At least you can read about the history of this place while you look.
The museum was founded in 1936 and even back then, those responsible for it had the expansive vision that remains today. They envisioned a "safe and stimulating sanctuary where children and families could learn about the natural world, the agricultural sciences, astronomy, art, and history."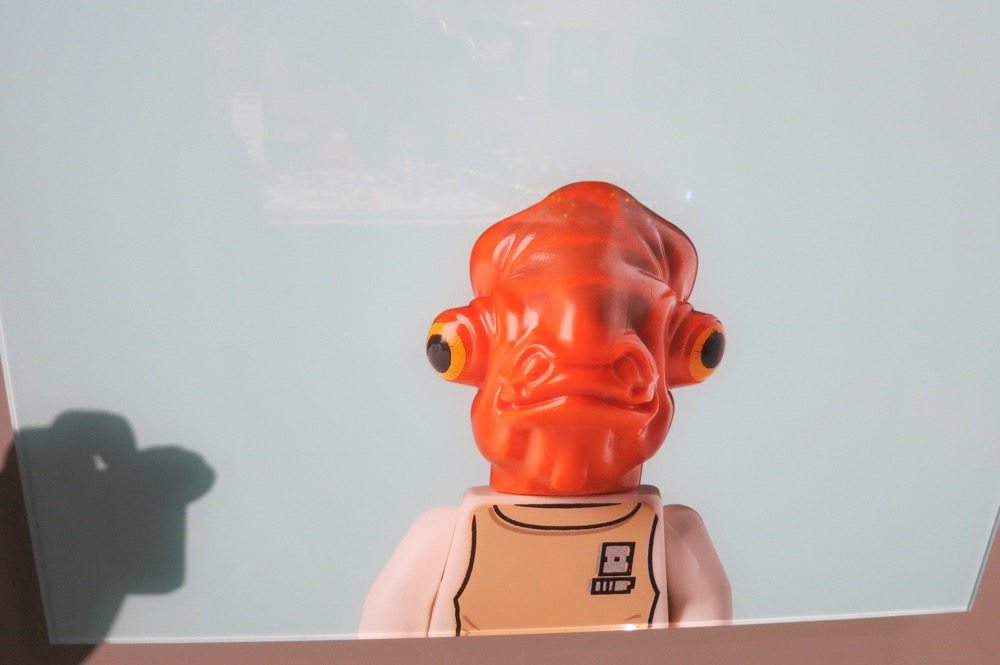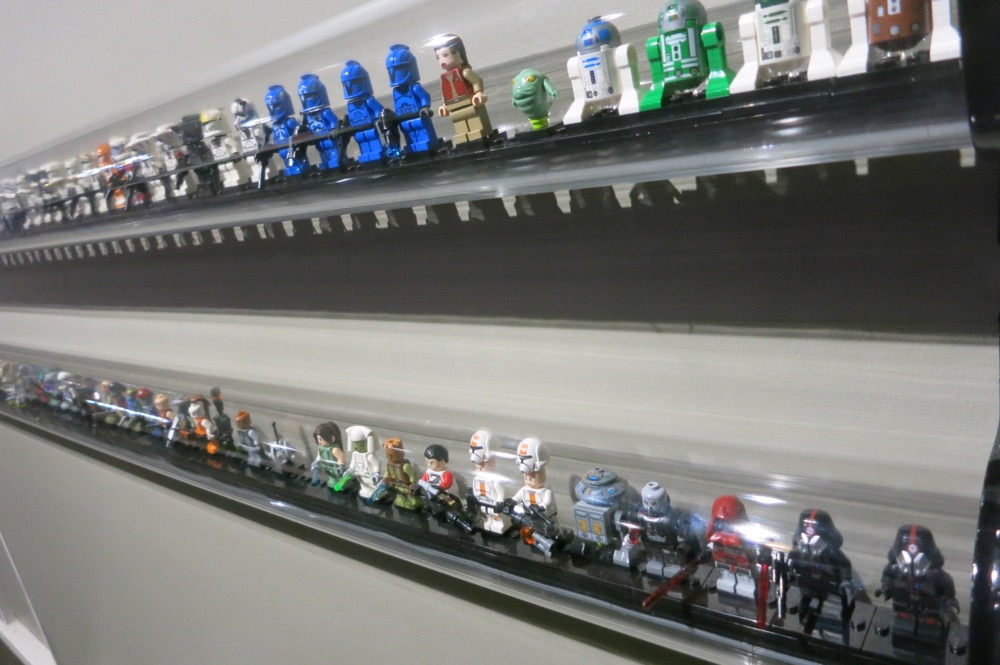 It was created under the "cabinet of curiosities" model occupying three rooms at the Stamford Trust Company building downtown. The original collection grew from community donations of birds, moths, butterflies, and other geological specimens. Local families has always been its target audience.
They created a Hall of Mammals and a Hall of Geology and Mineralogy and a Marine Hall. It outgrew its location and moved to a former carriage house at Courtland Park. It was there that the first barnyard and wildlife area popped up, as well as a small art gallery. Then I-95 was built right through the park and that was it for that location.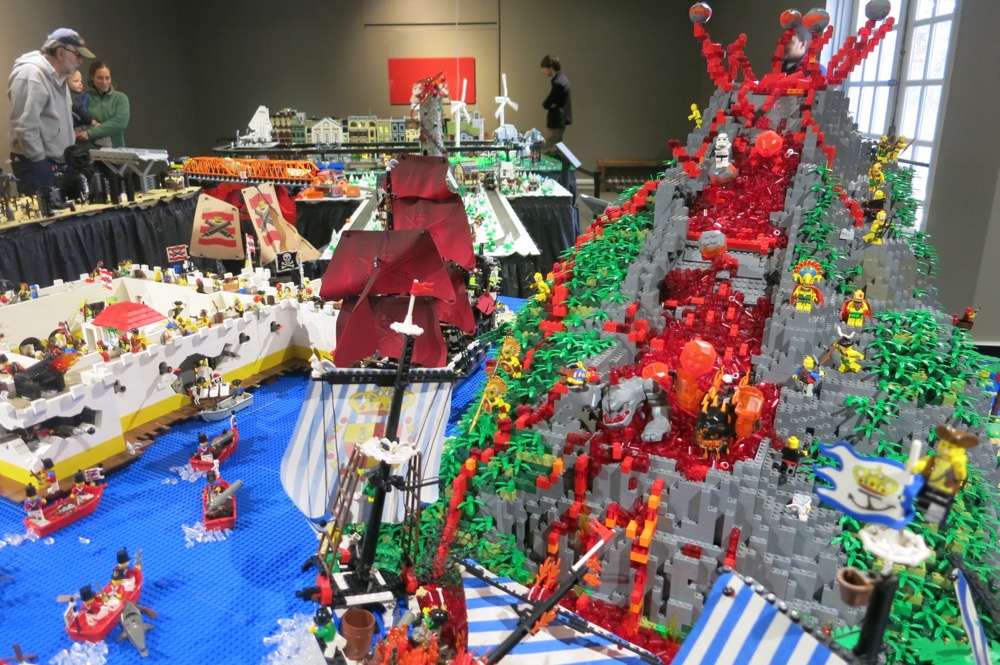 The museum moved to the former Henri Bendel estate in North Stamford where it still is today. Bendel was a department store pioneer and philanthropist. He died in 1936 but somehow his estate was given to the museum and here we are. Since 1955, the museum's land holdings have grown to 118 acres with a large animal exhibit space, playground, and the trails I mentioned, coursing up to and through Bartlett Arboretum in North Stamford.
If we want to get technical, the animal space is called the Hecksher Farm and the nature center is the Overbrook Nature Center. Oh, and then there's the four-story observatory I mentioned which houses a 22-inch reflecting telescope and is used for research by the Fairfield County Astronomical Society. There's currently a capital campaign to create a larger and more accessible Astronomy & Physical Science Center. So like I've said, I'll definitely be revisiting this joint. If only to hike and stargaze.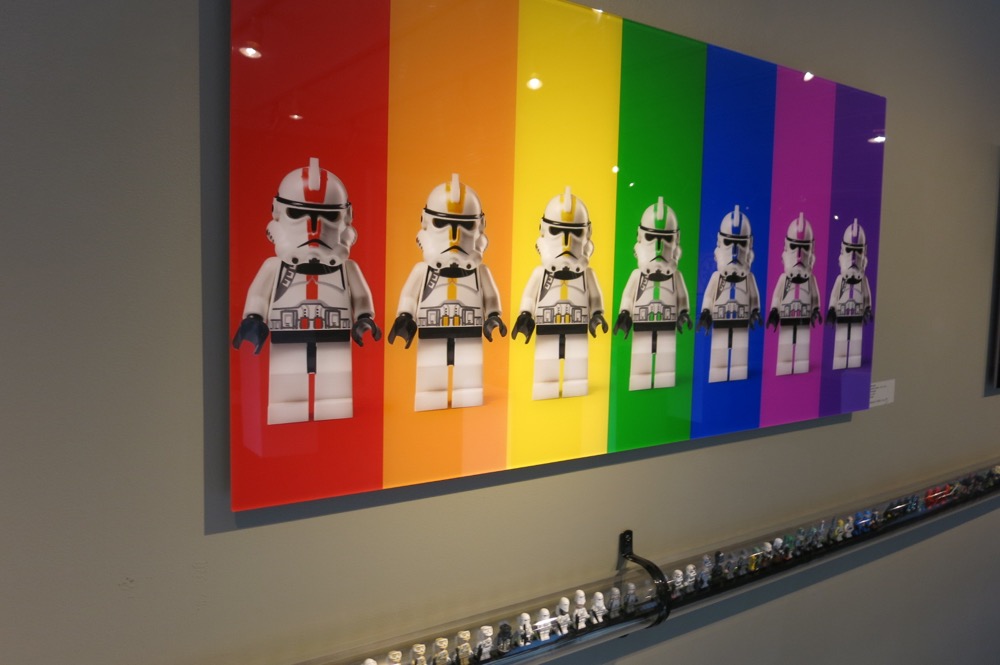 Our "problem" here was that there were hands-on LEGO areas, so getting my son to come along to check out the other parts of the museum were pretty much useless. At least the "boring art galleries" were chock full on LEGO art and displays. But please know the SM&NC has much more to offer:
The Stamford Museum American art collection consists of paintings, sculptures, prints, photographs and mixed media artworks pieces from the 19th and 20th century with special emphasis on the years between 1900 and the 1965. The art collection's founding core is the Shulman collection, formally donated in 1961. This collection of American Social Realists includes noted artists such as Guy Pène du Bois, Reginald Marsh, Milton Avery, Raphael Soyer, Robert Gwathmey, Max Weber and Arnold Blanch. The combined work of these artists represents the trends and developments that took place in American Art in the first three quarters of the 20th century.

The Stamford Museum also maintains a permanent collection of works by Gutzon Borglum (1867-1941), a Stamford resident best known as the creator of Mount Rushmore. Ours is the largest museum-owned collection of Borglum's works in the country, a unique resource for researchers. Also notable are sculptures by local artist Reuben Nakian; and paintings by John Singer Sargent, Ralph Blakelock, Werner Drewes, Alfred Henry Maurer, Jimmy Ernst, and Nicholas Krushenick.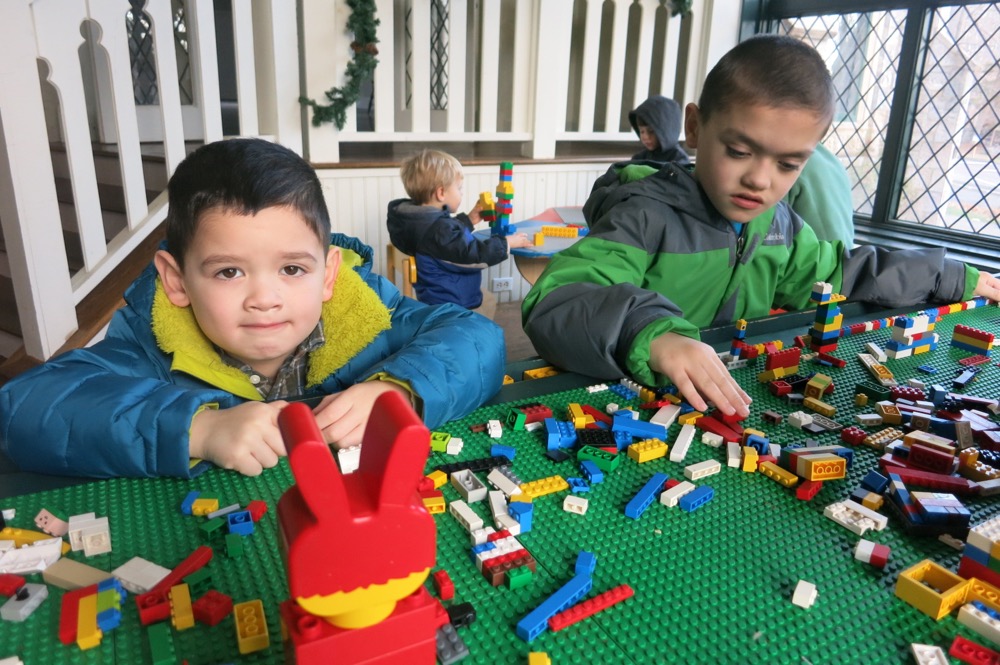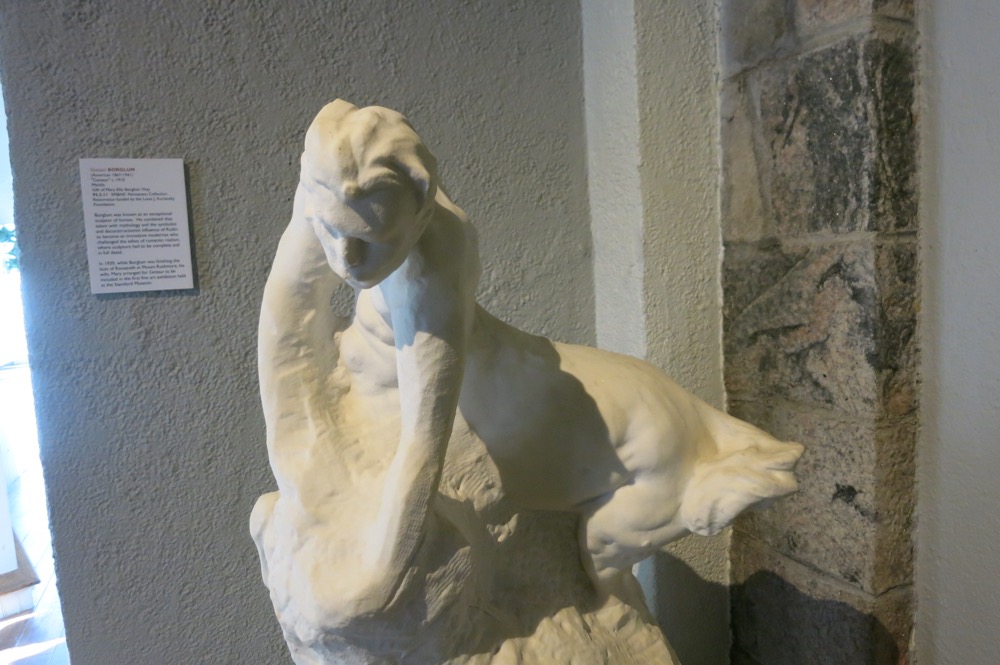 Wow. And you thought this was just going to be a place with some toys and goats. The museum also collects art and artifacts illustrative of the diverse cultures of our nation's first inhabitants, with special emphasis on the people of the Northeast. The collection includes prehistoric, historic, and contemporary objects from across North America. Most holdings date from about 1850 to about 1940. Highlights of the Native American collection, including documented collections of archaeological material, are the Eric collection which includes baskets, pottery, rugs, and musical instruments from the Southwest and the Norman-Bradley collection of baskets, which includes extremely rare and well documented baskets from the West and Northwest.
Okay, so that covers indigenous people. What about indigenous animals? Yup, they've got that too. Mounted animal specimens, bird study skins, bird eggs and nests, insects, rocks, minerals, fossils, animal models, natural history prints, and extinct species.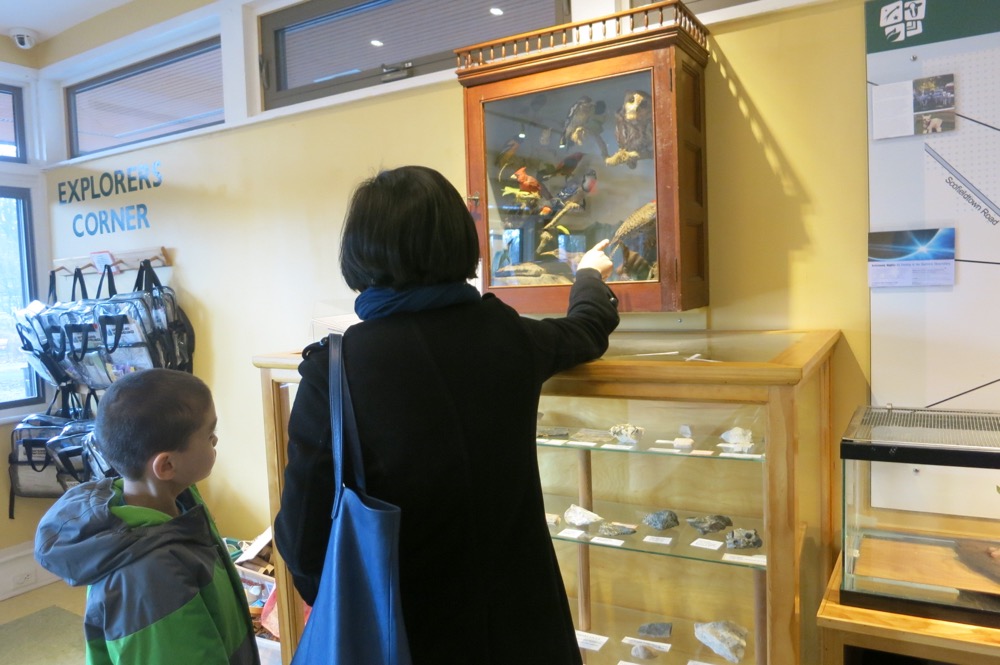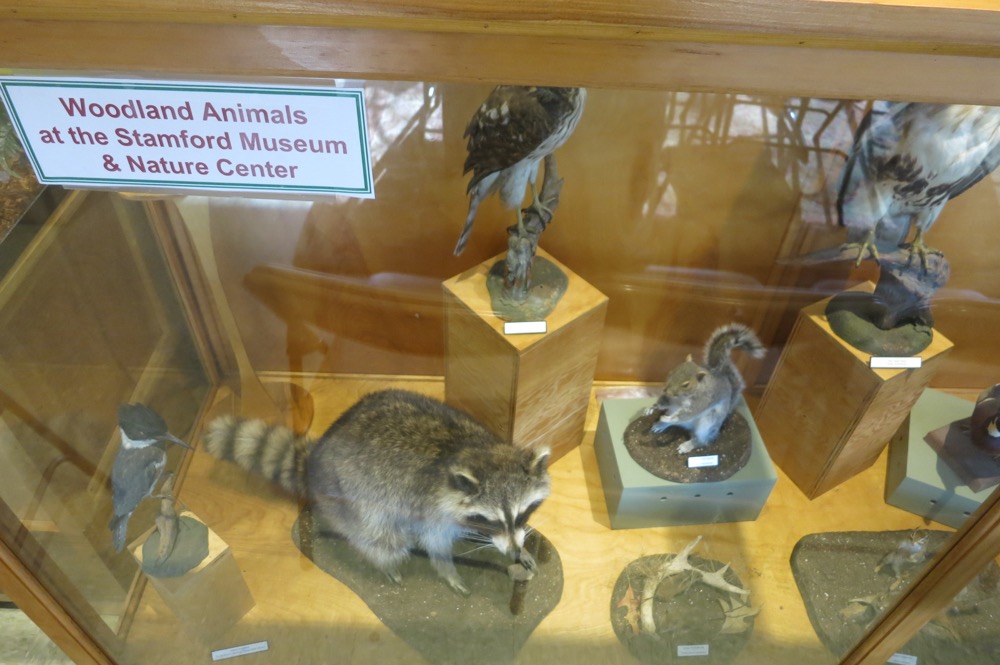 People and animals, sure. What about… stuff? Yup, that's here too. They've got "stuff" illustrative of American History, from the 18th century through the 1950s. Stuff like lighting devices, tools, toys, bottles, kitchen utensils, and other household implements, spinning wheels, photographic images, early scientific and mechanical devices, hardware, Civil War memorabilia, Valentine cards, and other ephemera. Good lord with this place. The important thing is that it's all organized and presented well.
As you might assume, the historic focus here is on Stamford. I don't know about you, but I'm a little fascinated by the town. In the 21st century, it has become Connecticut's most cosmopolitan city and is the rare one of our 169 towns that has a true downtown core with actual suburbs and even a bit of rurality to it up near New York. It has a wide demographic mix and… what I'm saying is that Stamford is like a real small city. Usually in Connecticut we have a small city and then other towns surround it.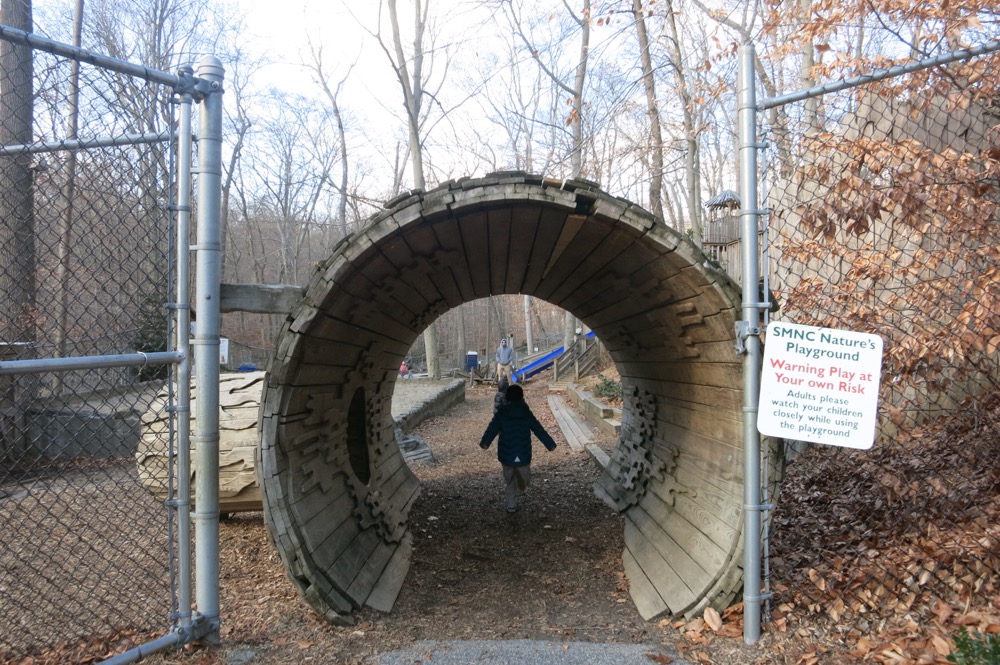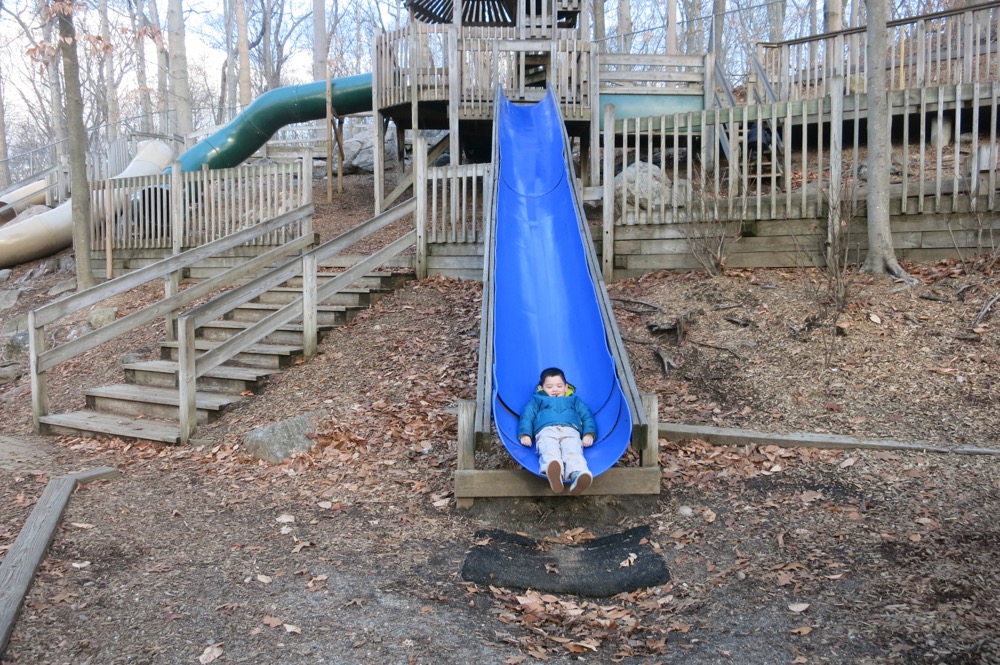 How Stamford came to be this way is of some interest to me, so the history exhibits here are interesting. Although they say that their most prized possessions are the Lockwood whittling collection, made by George Lockwood, in the early 1900s and the Yale & Towne ancient and antique lock collection, once owned by the Yale & Towne Company, formerly of Stamford. And that's… just so small town Connecticut.
But we haven't even gone outside yet. Let's go outside.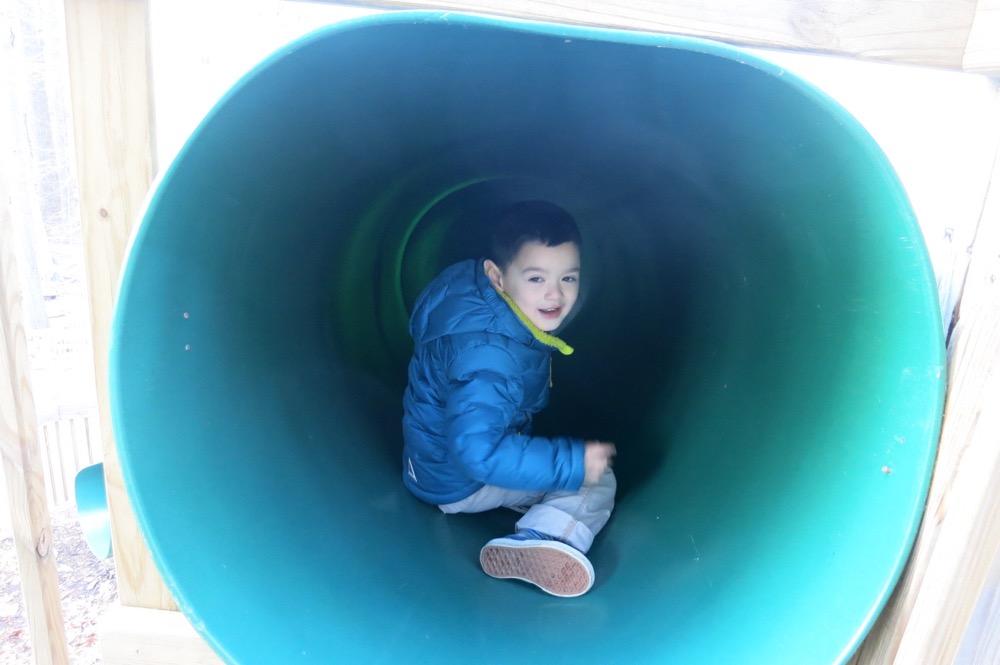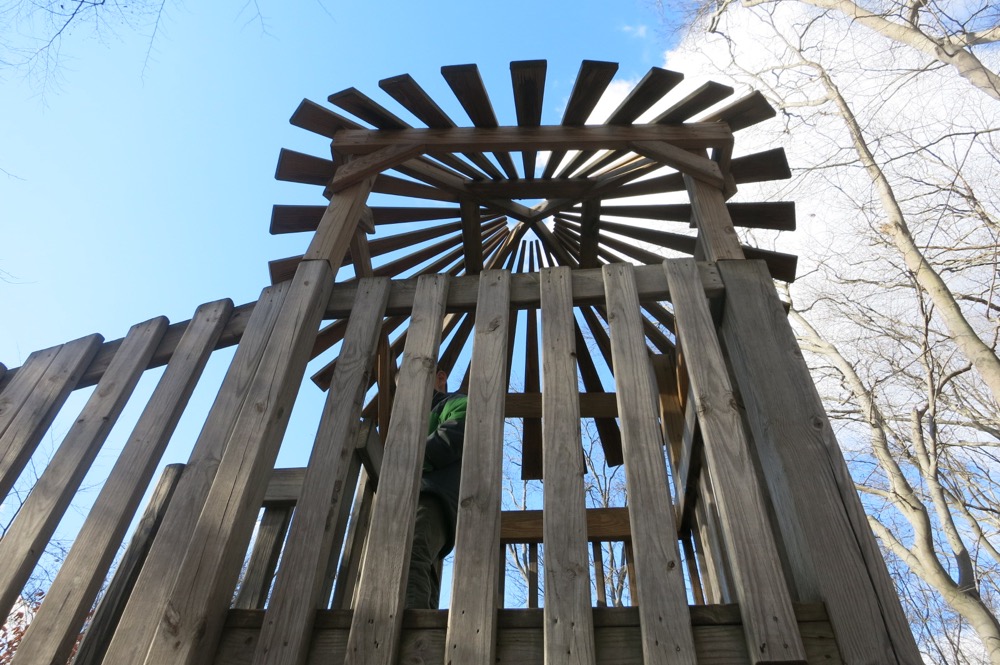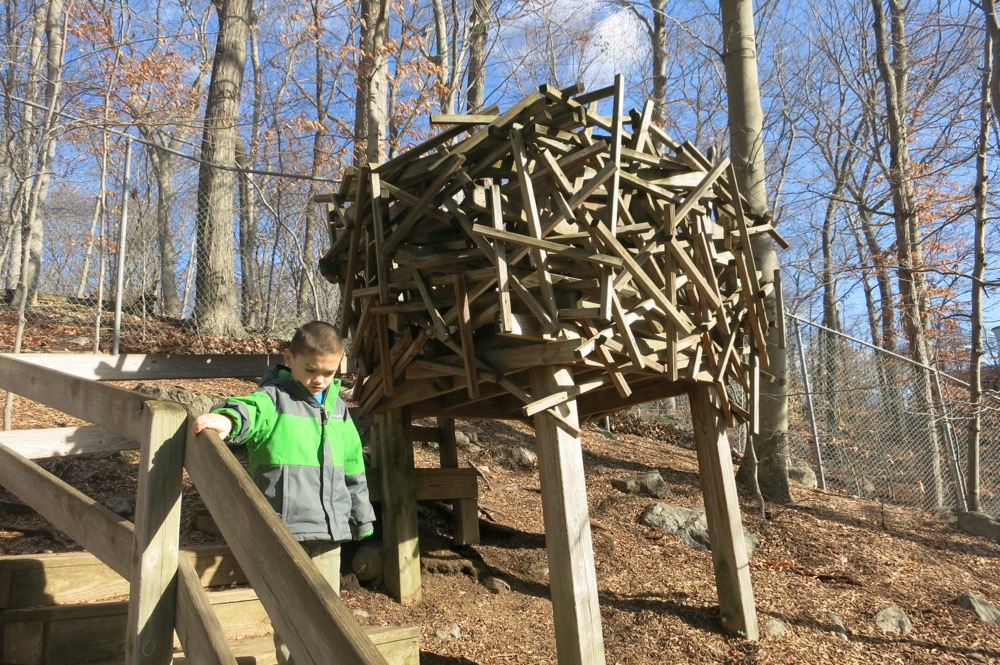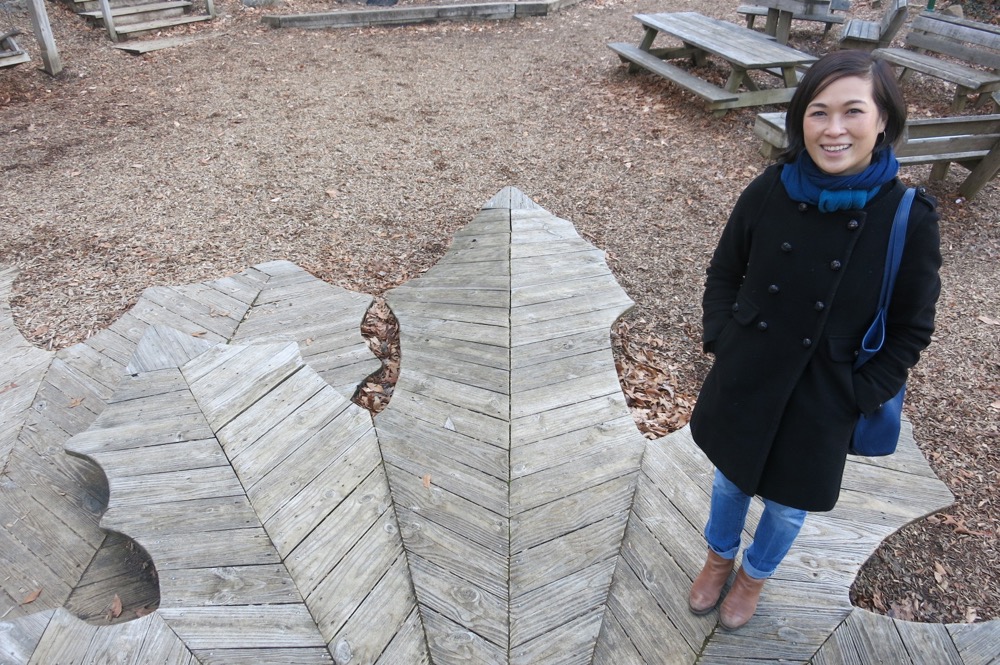 The working farm here was added in the 1950's and over time they accumulated antique farming implements from area residents. They've got all the typical stuff from farm vehicles, horse and oxen harnessing equipment; planting and harvesting tools; animal husbandry equipment, food processing tools and storage containers, ice-harvesting and maple sugaring devices, and various construction, repair and maintenance tools.
The farm is a 10 acre rural oasis, where visitors can relax and enjoy a slower pace of life. The picturesque backdrop is dotted with barns, a maple sugar house, organic vegetable garden, open pastures, and dozens and dozens of farm animals. During your visit take the opportunity to experience aspects of life on a small New England Farm.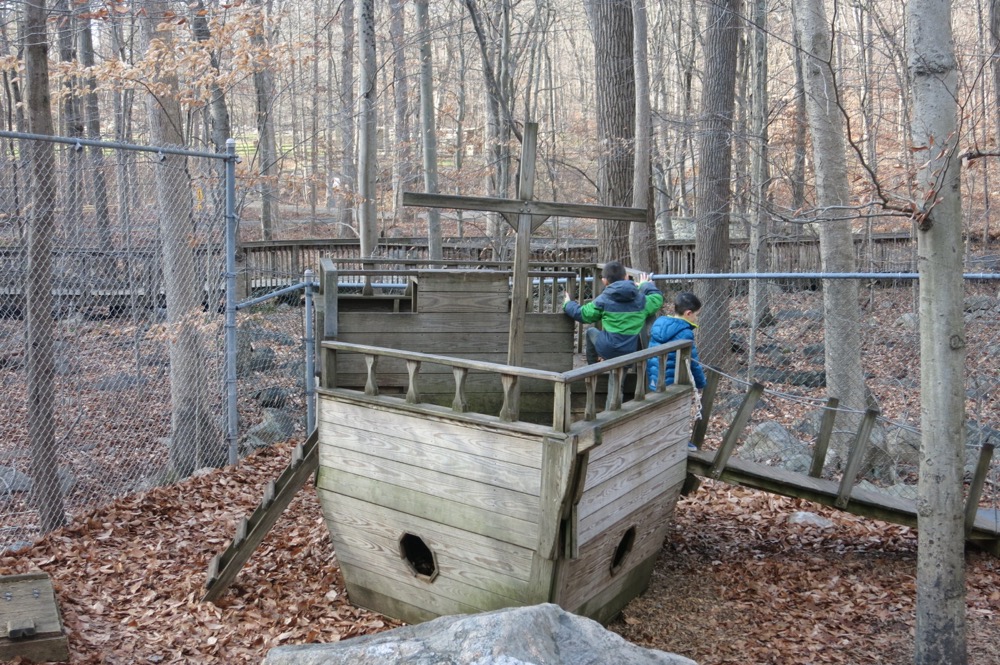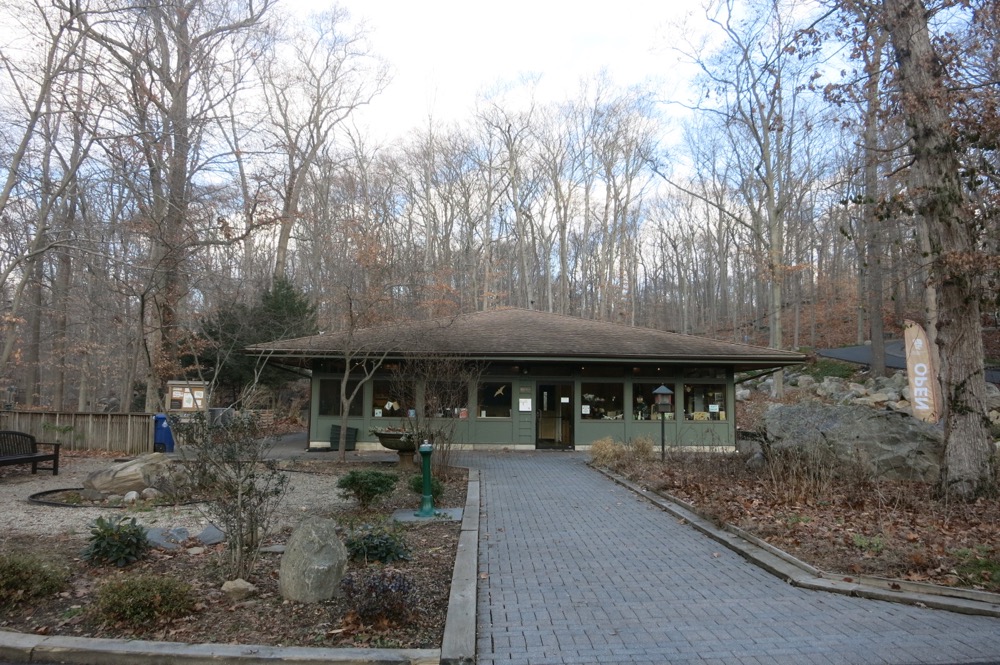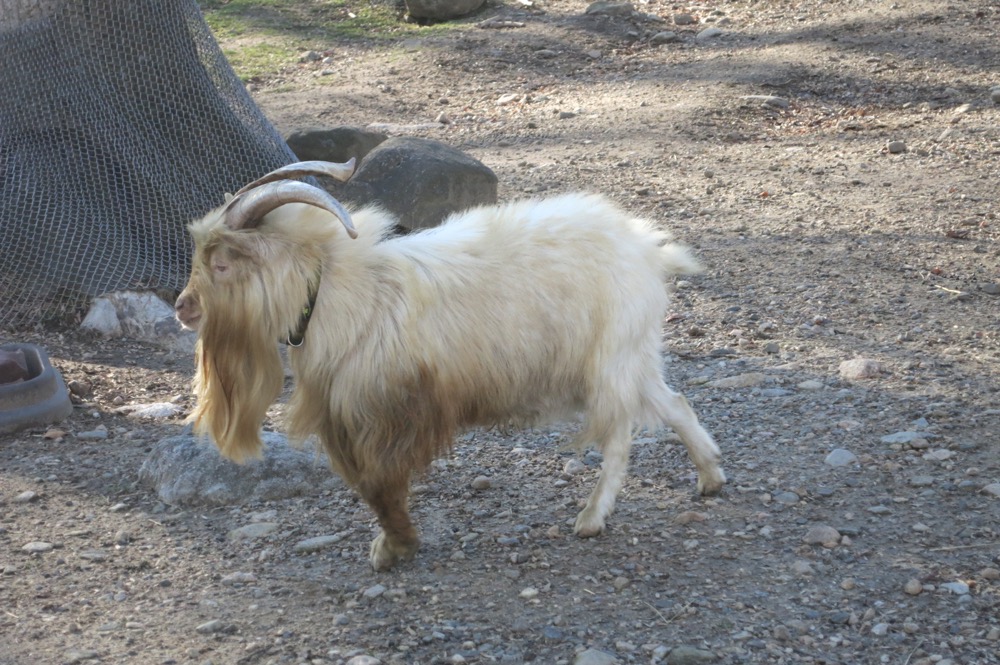 The farm requires a short walk from the museum, and to get there you have to go through the Nature Center. The biggest draw here, at least for my entire family, are the river otters. They've been a thing here for a long time – the first generation of otters came to the SM&NC in June 1973. Their home pond is quite nice with a large pool and a waterfall.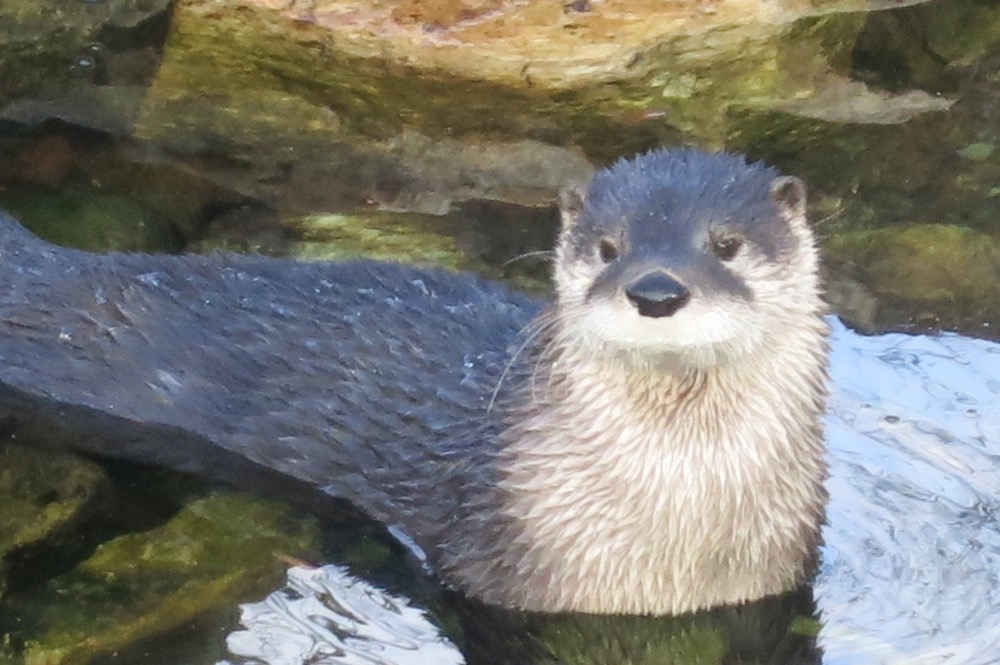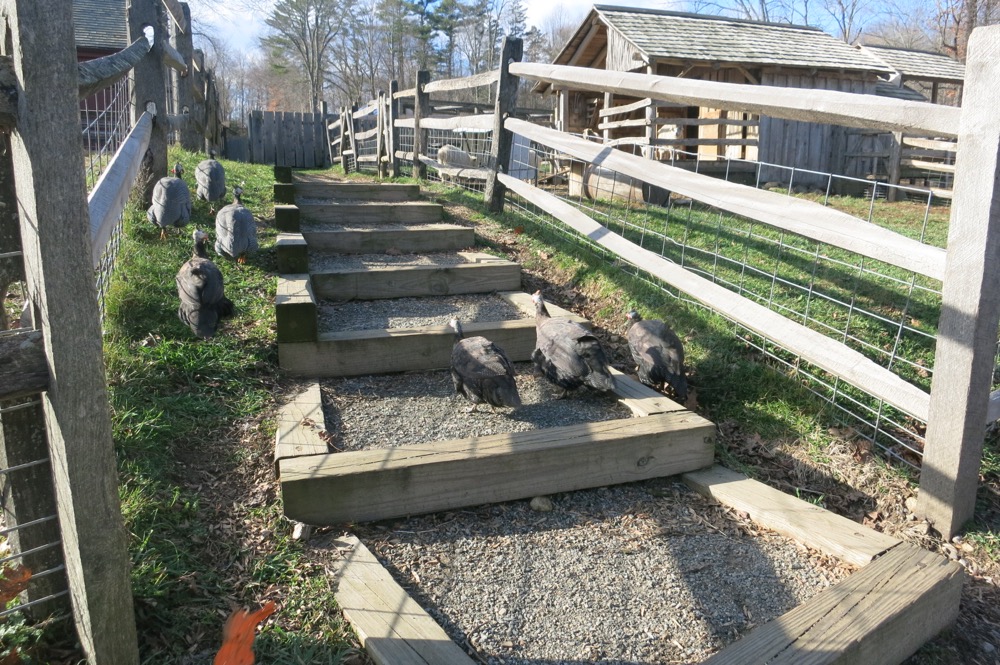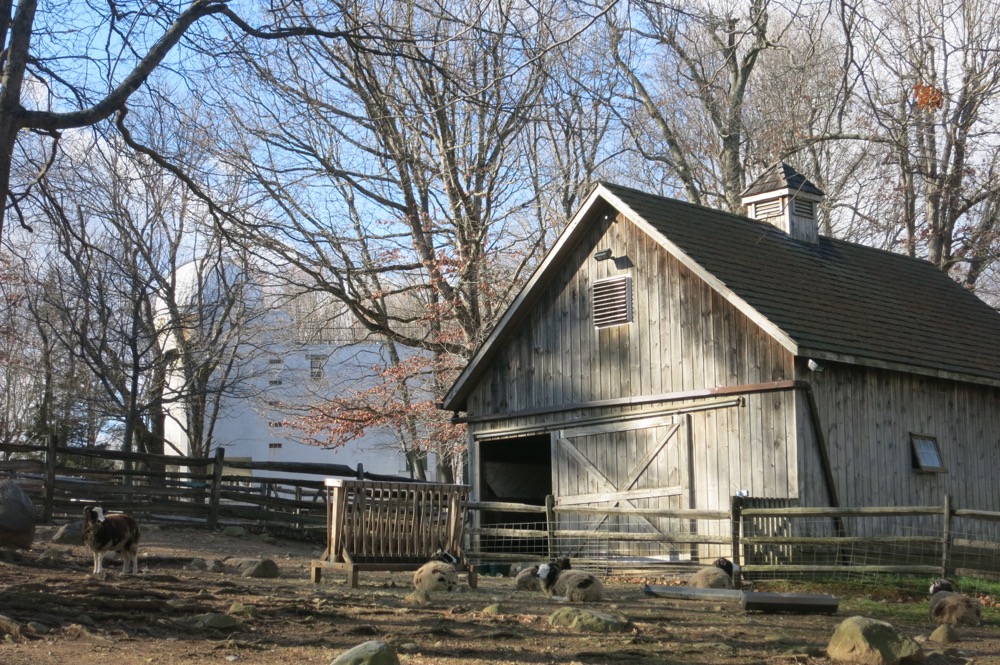 From the pond, visitors can either go up to the farm and barn exhibits, send your kids to the large playground, or head out on the network of trails I've now mentioned several times. None of the trails here are long or challenging, as they are "family focused" trails and are more focused on education than anything else. Even so, I'm excited to return here someday to do them all.
Very few museums have the breadth of stuff to see and do as the Stamford Museum & Nature Center. And of those that do, I can't really think of any that do it as well.
That ringing CTMQ endorsement otter get you down here.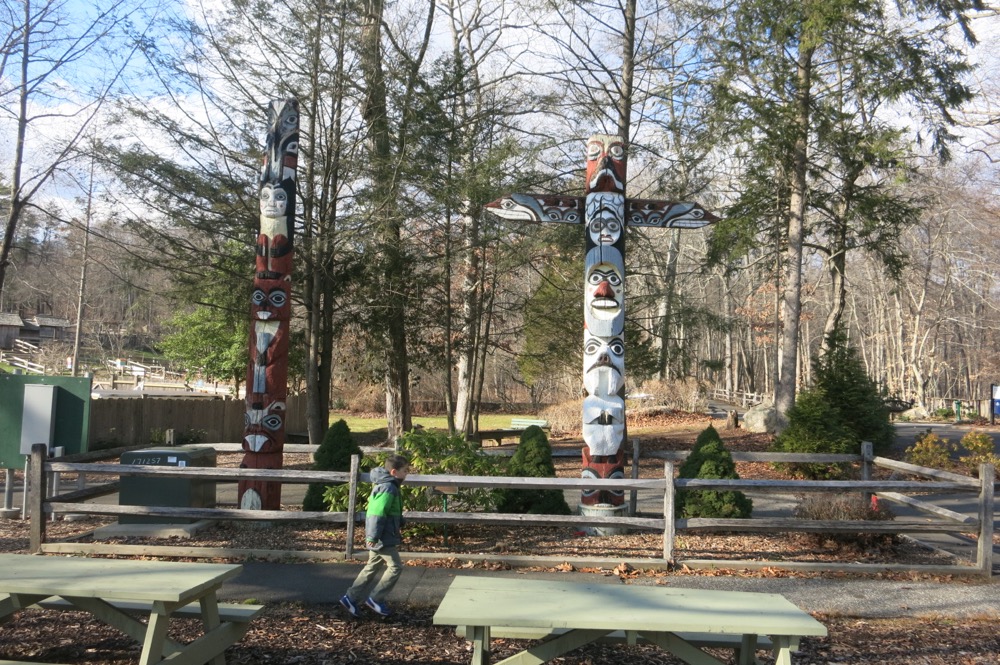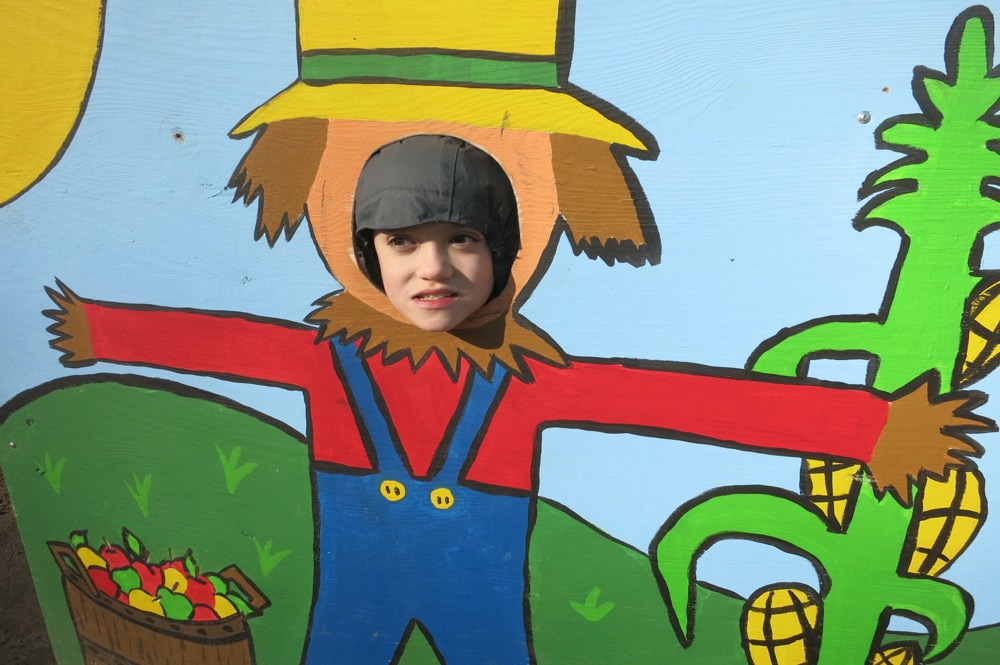 Stamford Museum & Nature Center
CTMQ's Museum Visits