Everything Bethany
I've been exploring and writing about Connecticut since 2006. After a decade, I began compiling CTMQ guides for each town in the state. I plan on "completing" Bethany CTMQ-style… as well as the other 168 towns, cities, and boroughs in Connecticut. After all, that is the ultimate goal of CTMQ.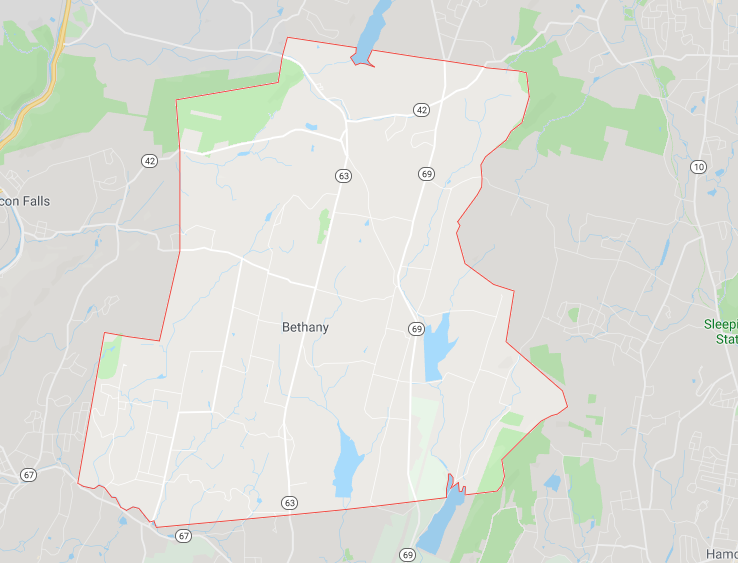 What do you know about the town that is most famous for… reveling in its ruralness in the face of progress? You can scroll down for my list of things to do in town. Or, as always, you can click on the town's tag to see what I've done.
If I've missed anything in town or if anything has closed or changed, please let me know.

All The CTMQ Bethany Stuff
Links take you to my reports
Museums
Bethany Historical Society Museum
Josef & Anni Albers Foundation
The Mohammad Ali Museum
Russell Homestead Barn Museum
Hikes
Naugatuck State Forest – Intro
East Block
Mt. Sanford Block
CFPA's Naugatuck Trail
CFPA's Regicides Trail
CFPA's Quinnipiac Trail – Intro
Section 2: Whitney Avenue to TBD
Bethany Land Trust Trails – Intro
Bethany Farms
Edna L. Delano Nature Sanctuary & Rodell's Roost for Robins
Hein Trails
Ida Carrington Lowell Land
Mendell's Folly
Welch Parcels
SCCRWA Trail – Intro
Bethany's Town Trails – Intro
Bethany Airport Trails
Community School Trails
Peck Pond
Veteran's Memorial Park
Food & Drink
CTMQ's "Classic Diner" list: Country Corner Diner
Looking for your favorite restaurant? Here is an explanation as to why it's not here.
Other Stuff, Often the Best Stuff
Whitlock's Book Barn
Downs Road
Hopp Brook Falls
Airmail Arrow
Satan's Kingdom (v.Bethany)
Completion Celebration Meal & Bethany Wrap-Up
Country Corner Diner