Everything Middlebury
I've been exploring and writing about Connecticut since 2006. After a decade, I began compiling CTMQ guides for each town in the state. I plan on "completing" Middlebury CTMQ-style… as well as the other 168 towns, cities, and boroughs in Connecticut. After all, that is the ultimate goal of CTMQ.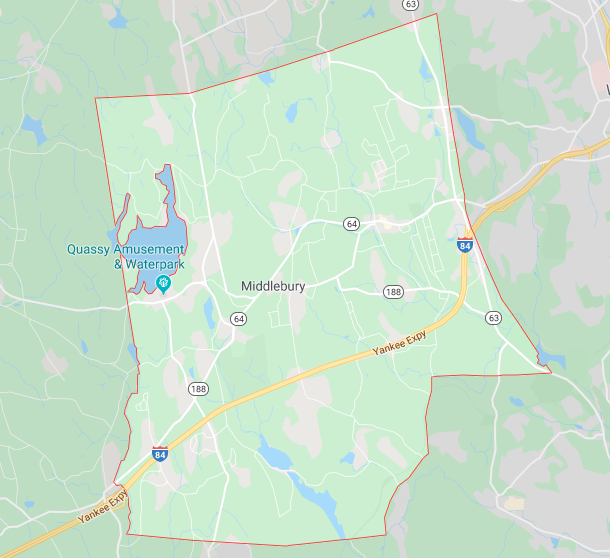 What do you know about the town that is most famous for, clearly, Quassy Amusement Park? You can scroll down for my list of things to do in town. Or, as always, you can click on the town's tag to see what I've done.
If I've missed anything in town or if anything has closed or changed, please let me know.

All the CTMQ Middlebury Stuff
Links take you to my reports
Museums
Golden Age of Trucking Museum (RIP)
Middlebury Historical Society Museum
The Schumacher Gallery at Westover School
Hikes & Bikes
Hop Brook Lake
Middlebury Town Trails – Intro
Middlebury Land Trust – Intro
The Foote Path
Brookdale Farm
John Largay Memorial Preserve at Lake Elise
Larkin Pond/Fodder's Folly
Juniper Hill Reserve/Sperry Pond
Tuttle Preserve
Goss Purchase
Flanders Land Trust – Intro
Rail Trails
Food & Drink
Connecticut Yankee Winery (Possible future winery)
Looking for your favorite restaurant? Here is an explanation as to why it's not here.
Everything Else
Washington-Rochambeau Revolutionary Route National Historic Trail
WRT3 NHT Sites: Josiah Bronson Tavern & Camps
Little People's Kingdom
St. George's Gingerbread Village
Beetle Bung Pond
Quassy Amusement Park
Quassy Amusement Park Carousel
Satan in CT: Devil's Meditation
Completion Celebration Meal & Middlebury Wrap-Up
TBD