Natchaug Trail
~18.7 miles
March 5 2017 –
Ashford.
Eastford.
Hampton.
Chances are, you can't pinpoint these Connecticut towns on a map. But don't despair! When it comes to hiking through the wilds of Connecticut, I consider this a good thing. In fact, The Natchaug Trail traverses the James L. Goodwin and Natchaug State Forests which bump up against portions of the Nipmuck State Forest and Yale Forest; they combine to form one of the largest areas of contiguous forest in southern New England supporting a large variety of wildlife.
Less roads to cross, less backyards to encroach upon… better hiking experience.
And the Natchaug, despite its flat topography and lack of a calling card, provides a great hiking experience.
Furthermore, according to the CFPA, history is abundant along the trail as it passes near old CCC Camp Fernow (1933-42) and through General Nathaniel Lyon Memorial Park (first General to be killed in the Civil War). A short northern section also coincides with the Old Connecticut Path traveled in the 1630s by settlers (driving over 100 cattle) from the Boston area to the Hartford area in one of the first major inland migrations of America by European settlers.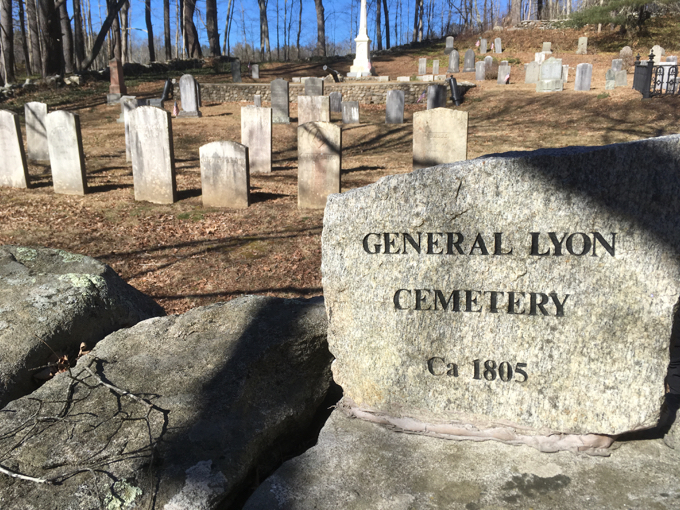 The Natchaug Trail joins the Nipmuck Trail in Ashford and hikers can continue exploring north to Bigelow Hollow State Park and the CT/MA state line or south to Mansfield Hollow State Park.
Sounds awesome. This is the extremely rare North-South trail that I hiked north to south. Let's get to it.
Natchaug Trail Section 1 (Ashford/Eastford)