Wallingford's "Other Trails"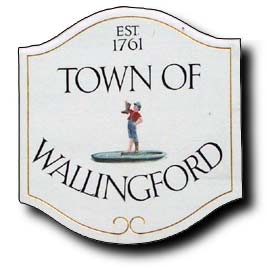 Wallingford, aka, Wally-World. I have some friends there, and I always enjoy the tap list at the Westbrook Lobster House there. But it was hiking the Mattabessett over in eastern Wallingford that really showed me that this town has a lot more to offer than most people think.
Then I started doing some of the town's land trust trails and was a bit disappointed. However, as I drove around the town looking for these little half-mile trails through someone's backyard, I kept passing parks and things.
And if you know me, you know I went home and Googled those parks to see what they had to offer. Many of them had trails!
And here we are.
…………………………………………………….
My Wallingford Hikes and Stuff:
(If linked, that means I've done it.)
Bertini Park
Butterfly Meadow
Harrison Park
Lufbery Memorial Park
Marcus Cooke Memorial Park
Muddy River Trail
Quinnipiac Linear Trail
Tyler Mill
…………………………………………………….
Wallingford hiking/mapping resources:
Wallingford Green Guide
Beautiful map of Wallingford Open Space (UConn)
Back to CTMQ's Other State/Town Owned Land, etc Trails