Run/Forest/Run
Belden Forest, Simsbury
May 22, 2015
The Belden Forest tract on its own really isn't all that interesting. That's not to say it's not nice; for it is. Simsbury, which has tons a cool hiking areas, doesn't do much to promote them.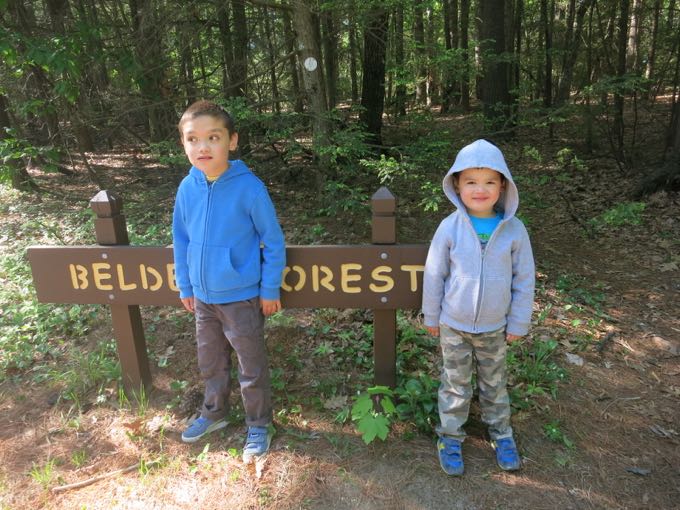 (This is why, I suppose, the Simsbury Land Trust has picked up the slack for the town and has noted a lot of the town-owned areas over the years.) I took the boys there after dropping Hoang off to do some Iron Horse running training nearby, hence my oh-so-clever title at top.
You can access Belden Woods behind the Simsbury Library or Boy Scout Hall thing on route 10/202, but that requires a steep climb. When you have two little scamps with you, it's much easier to go around to Beldenwood Road via Firetown Road to the trailhead there.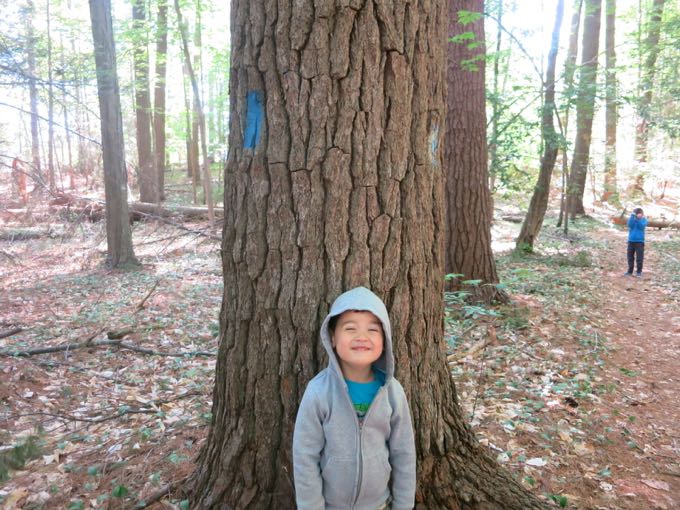 I'm not sure the handsome little sign exists anymore. This was a 2012? '13? Eagle Scout project. The same young man cleared the existing trails of the 2011 ice storm damage (devastating in this part of the state) and perhaps re-blazed a bit. But by 2015, some of his efforts have gone for naught unfortunately.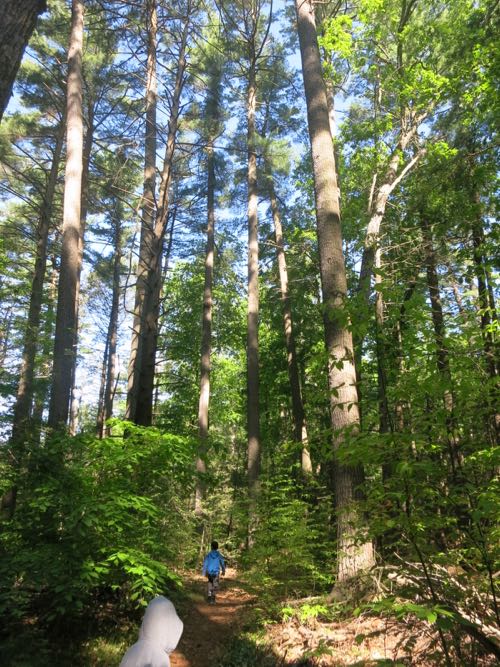 By the time you read this and go there yourselves? I have no idea. But…
But there is a chance that someday, somehow, the CFPA's East-West trail, connecting the Metacomet Trail in Bloomfield to the Appalachian Trail in Salisbury will cut through Belden Forest. I doubt it, but I do know that it will come off the Metacomet ridge east of the Farmington River, cross the nearby Old Drake Hill Flower Bridge and then? We shall see.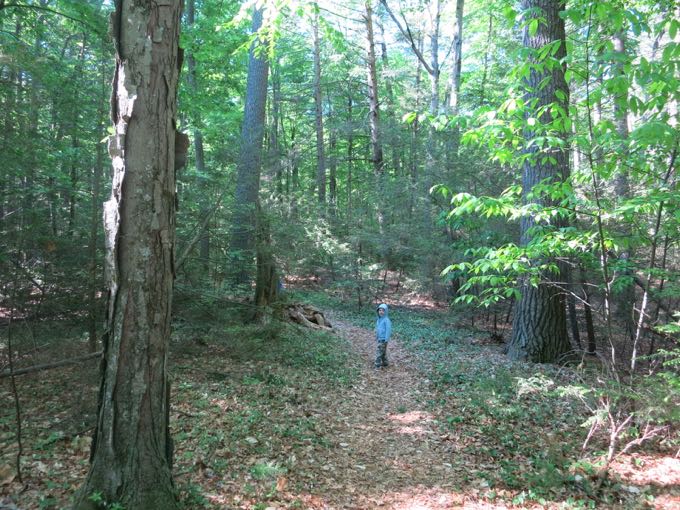 I'd guess it'll follow West Street/Rte 167 towards Stratton Brook State Park, but you never know…
I guess it would be kind of dumb to come up here. Anyway, Belden Forest is… a forest. A lovely but small forest. This description was probably written 20 years ago:
The 42-acre, town-owned property consists of a loop of flat, secluded, and easy-to-walk trails dominated by 100-foot-tall white pines. The length of the park is 4/5 of a mile. To make a loop, follow the yellow-marked trail out and the blue-marked trail back. The trails are
very well marked. Walks here are relaxing as visitors pass beneath the cathedral-like pines mixed with hemlock, beech, and oak.

Through much of the 1800s and early 1900s this property was part of the Eno Wood estate, and at that time the pond was used to harvest ice for ice boxes. The adjacent Simsbury 1820 House Hotel was the home of Amos R. Eno and is listed on the National Register of Historic Places. The nearby Boy Scout Hall was built in 1839 as the town hall, and served as such until 1932.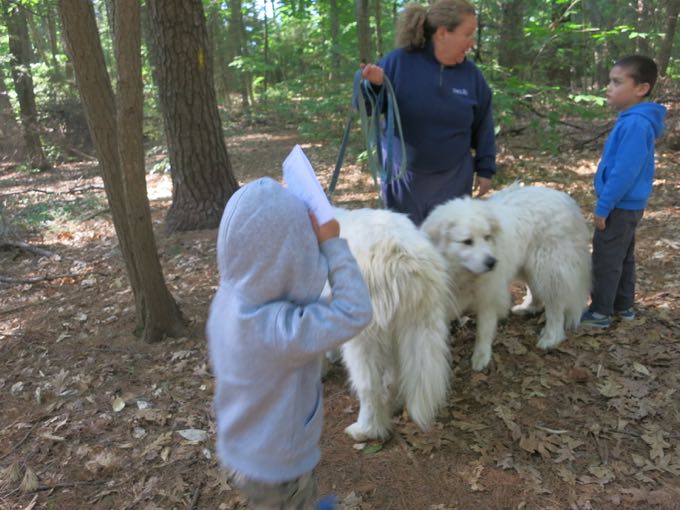 We had a good time poking around the small tract, and I'm sure the main trails here are still fine today. But I think as time marches on, the side trails here are becoming lost. Which, honestly, is okay; there were too many anyway.