Everything Orange
I've been exploring and writing about Connecticut since 2006. After a decade, I began compiling CTMQ guides for each town in the state. I plan on "completing" Orange CTMQ-style… as well as the other 168 towns, cities, and boroughs in Connecticut. That is the ultimate goal of CTMQ.
If I've missed anything in town or if anything has closed or changed, please let me know.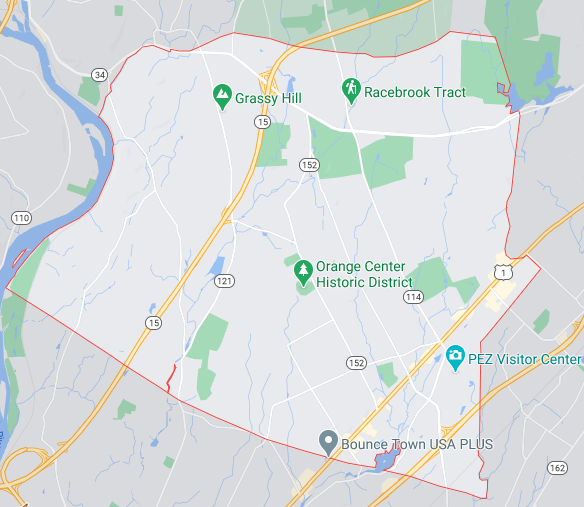 All The CTMQ Orange Stuff
Museums
Bryan-Andrew House Museum
Orange Country Fair Farmer's Museum
Orange Historical Society Museum at The Academy
Pez Visitor Center
Stone-Otis House
Yale Peabody Museum Community Education Center
Hikes
Orange Land Trust Trails – Intro
Orange Triangle Trail (Wepawaug Conservation Area & Kowal Nature Preserve)
RWA Trails – Intro
Orange's Town Trails – Intro
Food & Drink
CT Wine Trail: Stappa Vineyard
Everything Else
Field View Farm
Henry F. Miller House
Orange Green
Wepawaug Tunnel
Route 34 Median Ruins
New Haven & Derby Railroading Club Layout
Orange: Home of the Plowing Triceratops!
Orange Wrap-Up
Completion Celebration TBD