What's the Hook?
Thomas Hooker Brewery at Colt, Hartford
August 2018
Ah, Hooker. One of the granddaddies of the local brewery scene. The incubator. The survivor. The innovator.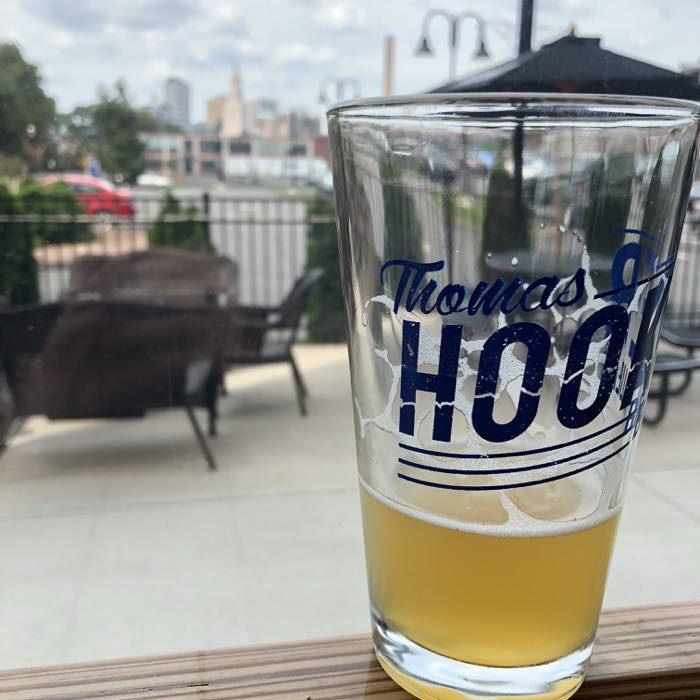 For the nuskool Millennials who scoff at Hooker (for whatever dumb reasons), hear me out. The chance that the brewer at your favorite newer Connecticut brewery cut his teeth at Hooker is way higher than you realize. So many successful brewers around the state have gone through the Bloomfield brewery. There has been no greater incubator of local brewing talent than Hooker. And they've survived and have continued to succeed with so many human capital losses. New Park, Counterweight, Fox Farm… on and on.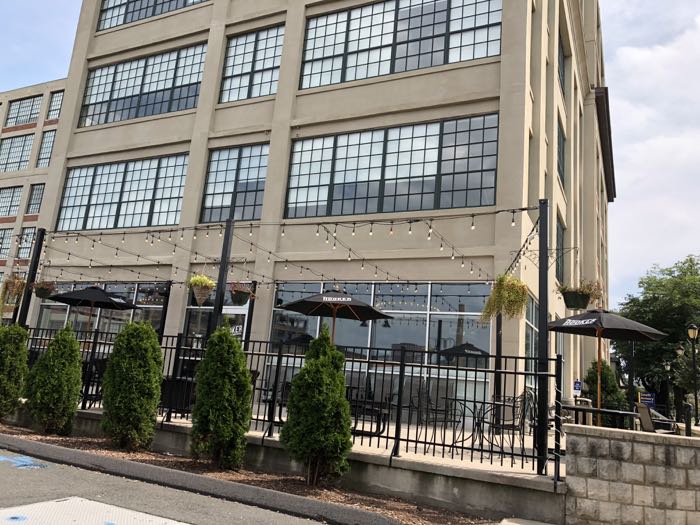 Innovation? Hooker? You bet. They've had their own hop farm for years, a decade before it became cool to do so. A woman (gasp!) has been more or less running the show behind the scenes for all of that time as well. They've brewed private label beers for tons of restaurants for many years and they've been brewing some very successful brands on contract for nearly as long. They took a risk opening a little brewery at Mohegan Sun and knew when to pull out. They explored opening another brewery at the Hartford Yard Goats' baseball stadium in Hartford. And looked into the Hartford Times building before UConn swept in and bought it.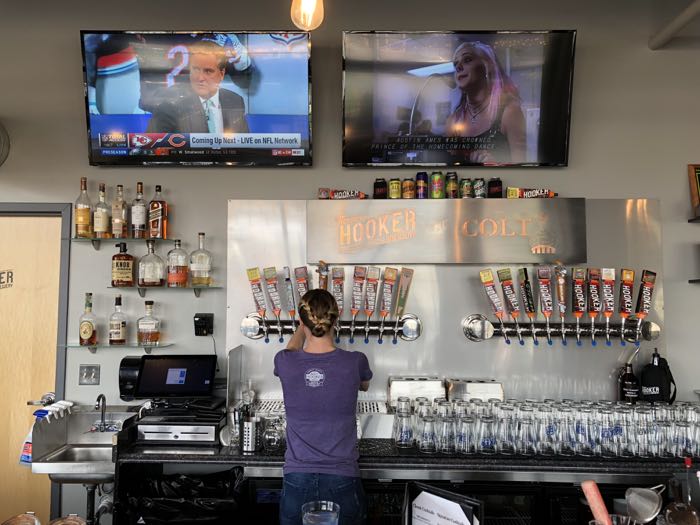 So they ended up at the Colt Building instead. Samuel Colt was one of the most famous (and infamous in certain ways) innovators in Connecticut history. What better place to start and grow a little experimental brewery? Especially looking towards the future when the Colt Park and complex is shaped into a National Historic Park. What better way to end a tour on a hot summer's day then with a beer or two from one of the state's most venerable breweries… named after another of Connecticut's most famous historical figures?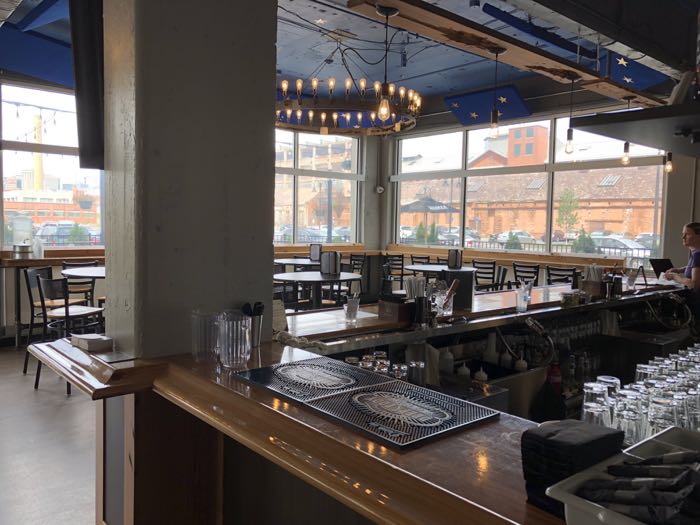 Sure, opening a brewery in a tiny corner of the Colt complex is still a risk. How long will it be until tourists come here? It could be a decade or more. It's Hartford and as anyone who reads anything in Connecticut, our cities are dying if not completely dead already. Right?
Well, shout out to owner Curt Cameron for bucking the trend and having faith in the city, its residents, and those of us who appreciate cool little breweries with good beer.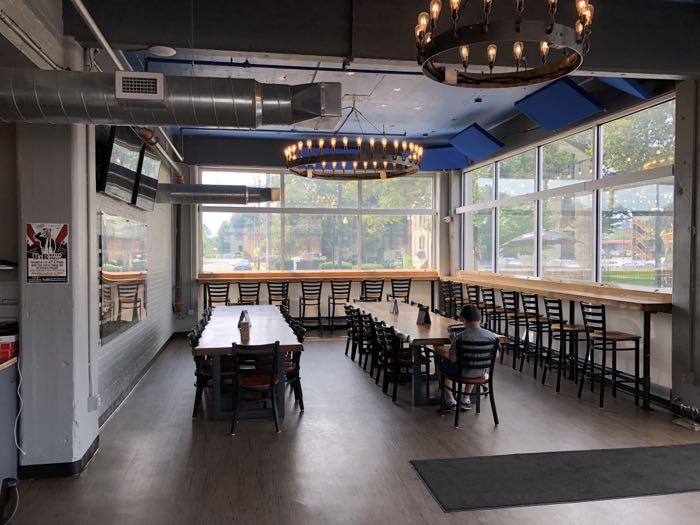 I popped in one right at opening on a Saturday which allowed me to poke around and fully absorb the space. Located on the the ground floor of the South Armory at the former firearms complex, there clearly was a lot of careful thought into how to bridge the building's history with its current incarnation. Historic photos line the walls as well as some cool diagrams of early Colt gun designs.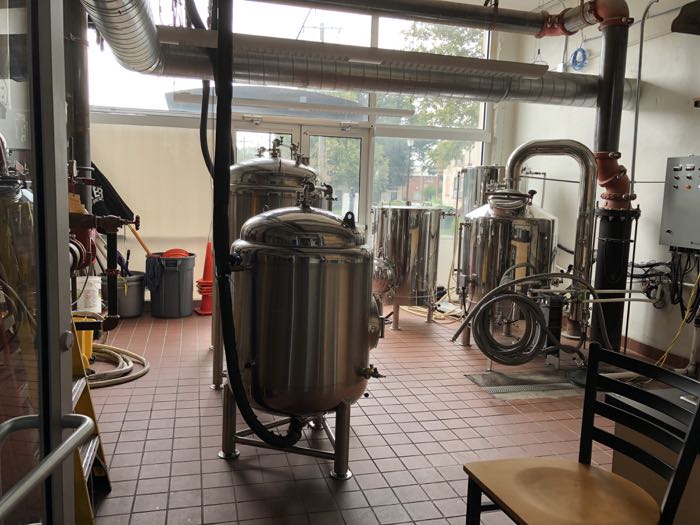 But it's not just photos here. The Colt complex is certainly one of the iconic spots in the entire state. Fully aware of that dynamic, Hooker designed the tasting room as an homage to the past. A custom-made bar uses Southern yellow pine timbers from the building's former shooting range, with bullets still embedded into the wood. The ceiling, painted blue with gold stars, gives a nod to the famous blue onion dome atop the building.
The set up of the taproom here is quite different from the mothership in Bloomfield. There, some comfy chairs and couches line a smallish room with stand-up tables and bar. Here, there's more of a communal spirit with long tables and a sit down bar. Also, there's a small room down the hallway that accommodates meetings.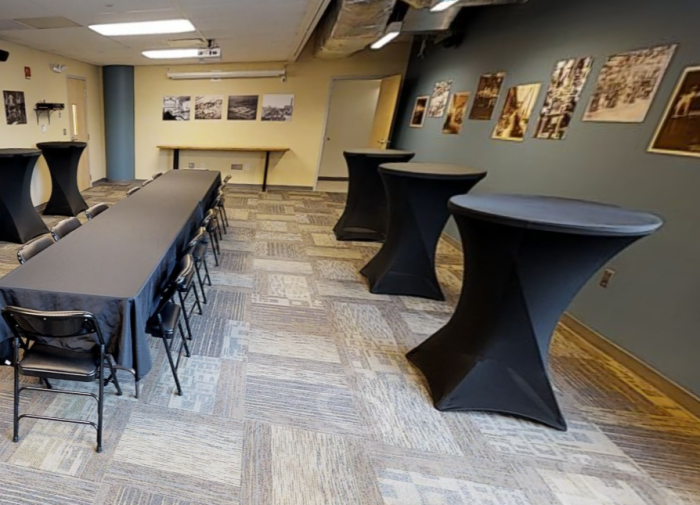 Meetings with Hooker beer! I like those kinds of meetings.
The idea here, as I understand it, is that Hooker at Colt will feature one-off and experiment batches of beer. I was looking forward to that during my visit, but despite there being a lengthy tap list, it consisted of tried and true Hooker offerings. I must admit my disappointment.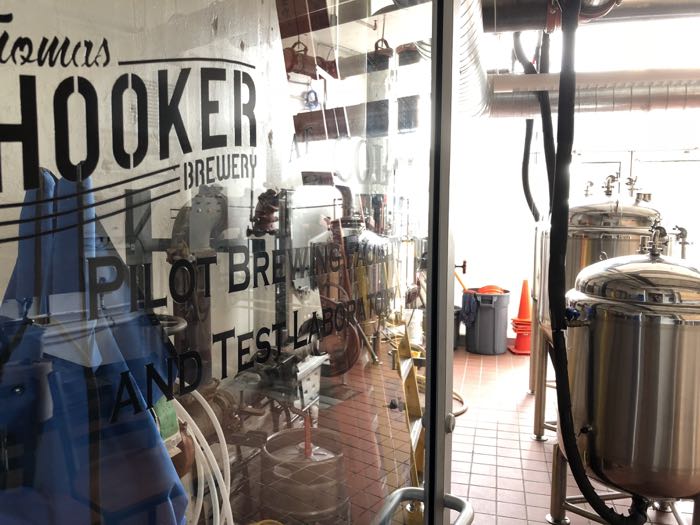 I had their Nectar of the Goats pale ale, which is perfectly delicious, but y'know… it's not experimental! They do serve cider and wine and even cocktails for you non-beer drinkers. Also, a small kitchen provides some bites to eat as well.
One thing that many of our state's breweries have going against them is setting. Too many "decks" and patios that are sited in parking lots. Parking lots next to old factories. Parking lots next to new factories. Parking lots in larger parking lots next to other parking lots.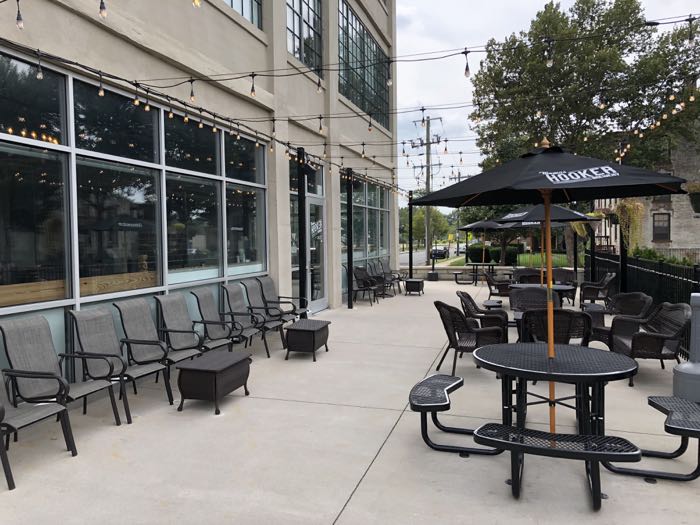 This Hooker has this issue too, but they've done a good job of sort of making it a little less parking lotty. In fact, there is a cool view of the downtown buildings (across the parking lot, but whatever) and some very comfortable patio furniture to boot. And then there's the iconic blue onion dome looming above to remind everyone who ran the show here back in the day. And the Hartford Athletic play a couple blocks away.
I really hope this little Hooker outpost not only survives, but thrives. This makes it 4 breweries in our fair Hartford in 2018, and each brings its own flavor and identity to the area in which it's located. As Samuel Colt would say, "Bang! Bang!"
I know that makes no sense. Cool brewery.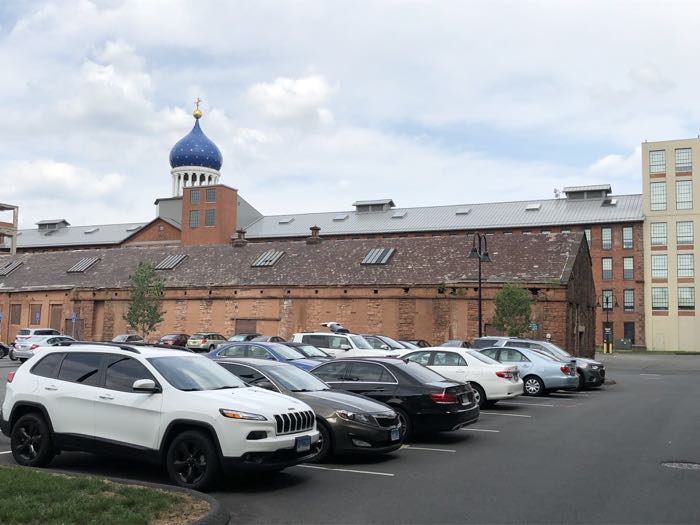 Hooker at Colt
CTMQ's page on CT Breweries and Brewpubs