Glo Sessions is a Woman's Name
Bristol (Google Maps location)
June 11, 2016
Alright, now I'm getting silly. The Bristol Center for Arts & Culture exists in a back corner of the New England Carousel Museum. When I visited, I was quite taken by the fact that the second floor of the joint has two distinct and legit museums: The Museum of Fire History and the Museum of Greek Culture.
Then I got carried away and pretended that this "Bristol Center for Arts & Culture" was a fourth and wholly separate museum. At the time, I thought the entity was called the Glo Session Gallery and I thought "Glo Sessions" was a painting technique or something.
Like, "let's go to the glo session to paint" or something. I'm really not very smart. Turns out that Glo Sessions is a Bristol artist of international reputation. Glo received her early art education at Skidmore Collage. After graduation, she worked in advertising in New York City, where she met and married James McCall Sessions and moved to Bristol. Her work is on display in various universities, museums and corporate offices throughout New England, and in many private collections throughout the country.
I wonder if James McCall Sessions, who owned a trunk manufacturer, was related to the Sessions of Bristol's industrial heyday. He has to be, right? And the Sessions Woods of Burlington Sessions? Let's just say yes.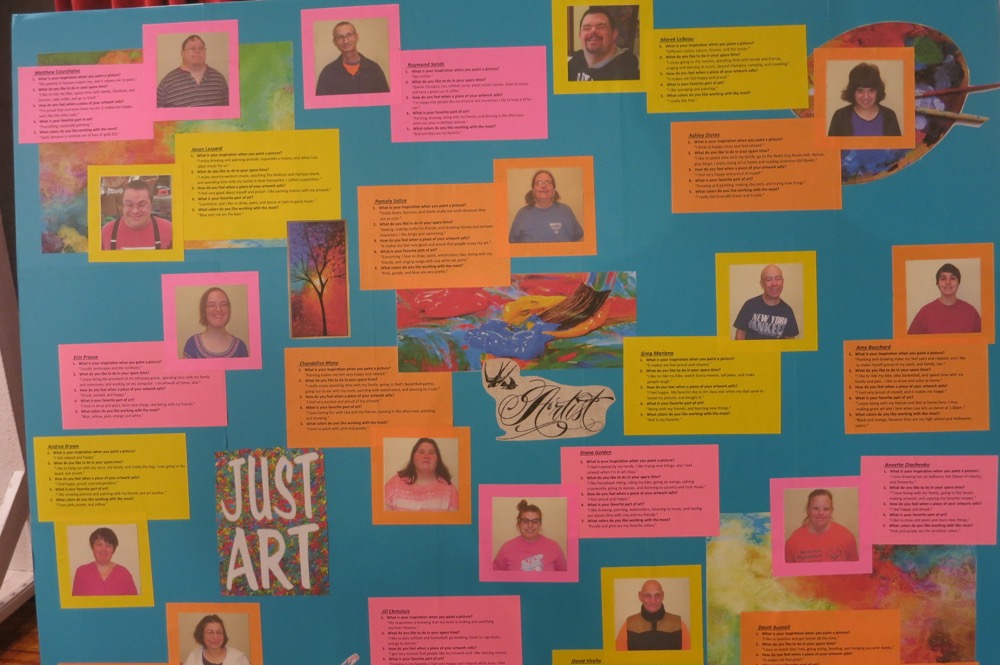 Well there you go. At some point early in its life, The New England Carousel Museum expanded the building to include The Bristol Center for Arts & Culture. The Center actually consists of three galleries: one exhibition on the History of the Carousel and two fine art galleries. I thought the carousel gallery was part of the Carousel Museum. Apparently it's not. Technically.
Anyway, the museum gave Mrs. Sessions her own gallery. I think it's permanent. Then the other art gallery just hosts random exhibitions, and they've hosted several per year since opening.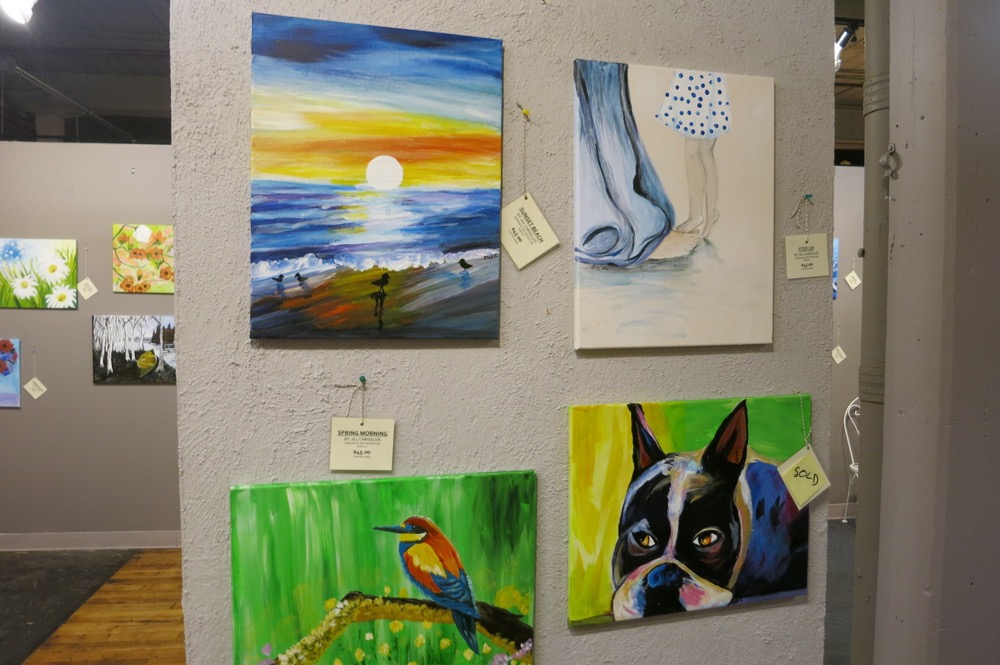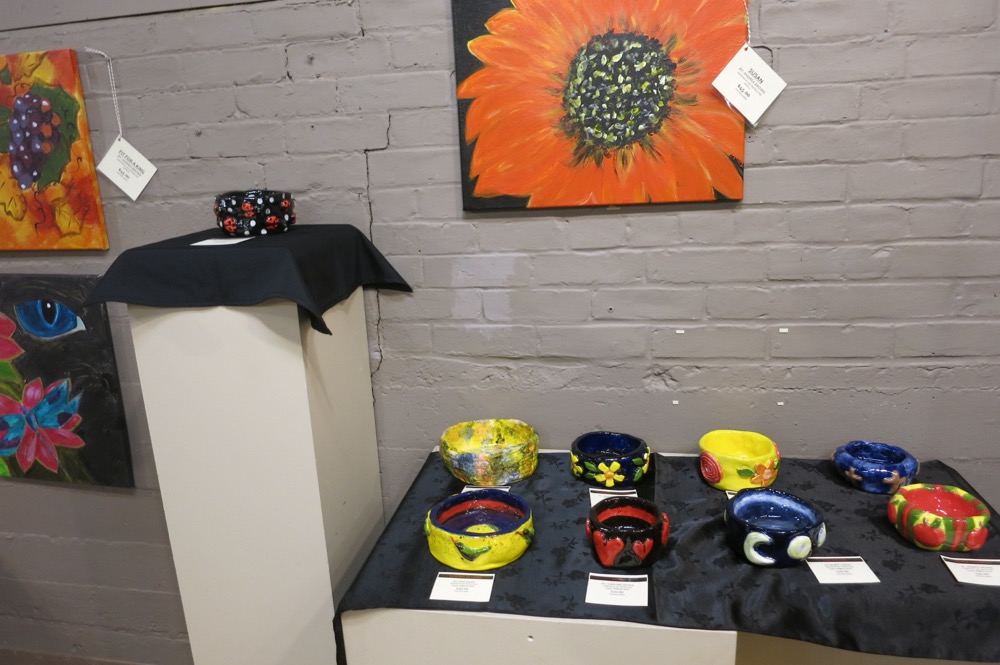 The exhibit during my visit was art created by disabled folks of all types. I'm terribly sorry I didn't pay more attention or take better notes, but these types of shows are simply lovely. I wish more art galleries gave voice to these artists, who are as talented and passionate about their art as anyone.
I took a few pictures and moved on, as I had a young son with me who had just gone through the other three museums here and was ready to move along. I think it's great that the carousel folks have seen to it that other cultural touchpoints get their due here in Bristol.
So there you have it. Carousels, fire fighting history, and ancient Greek history… and a Bristol artist's gallery and another art gallery of rotating exhibitions. All under one roof. Love it. (Or at least I'm saying that because I just spent a few minutes writing about this corner of the building.)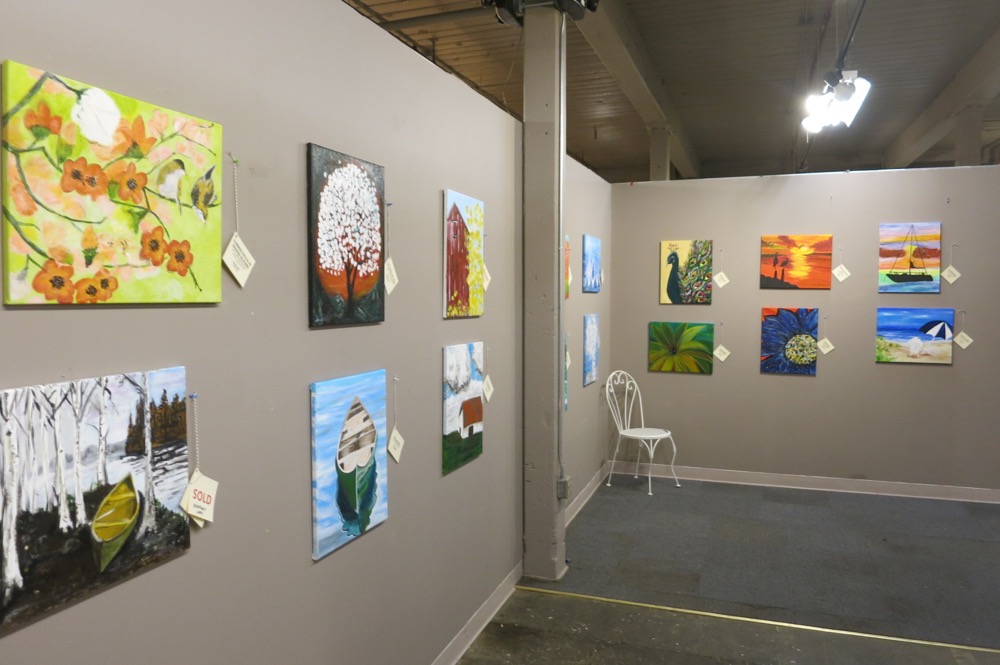 New England Carousel Museum
CTMQ's Museum Visits