The Berlin Tall
The Oldest US Civil War Monument, Berlin
Here we are again, at another "oldest in the US" that isn't truly totally verifiable. Although in the case of the Kensington Soldiers' Monument in Berlin, the locals did convince the federal whomevers at the National Register of Historic Places that the claim was true. So it's official – and probably true anyway.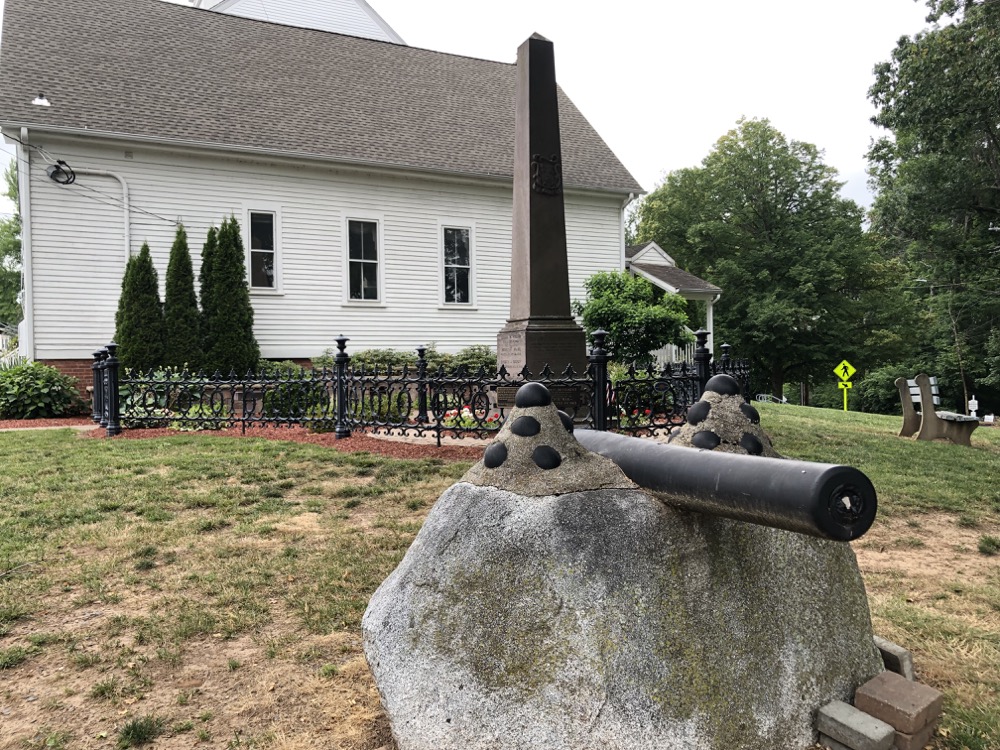 After all, the dedication of this monument was held on July 28, 1863, a few weeks after the Battle of Gettysburg and almost two years before General Robert E. Lee's army surrendered at Appomattox Court House in Virginia. That's pretty early for a Civil War monument.
A number of factors probably helped in getting this thing created and erected so quickly. Designer Nelson Augustus Moore, an accomplished artist and sculptor from the Hudson River School, lived down the street. The piece only had to come from the Portland Brownstone quarries and could be worked on at the Bacon quarry in Berlin.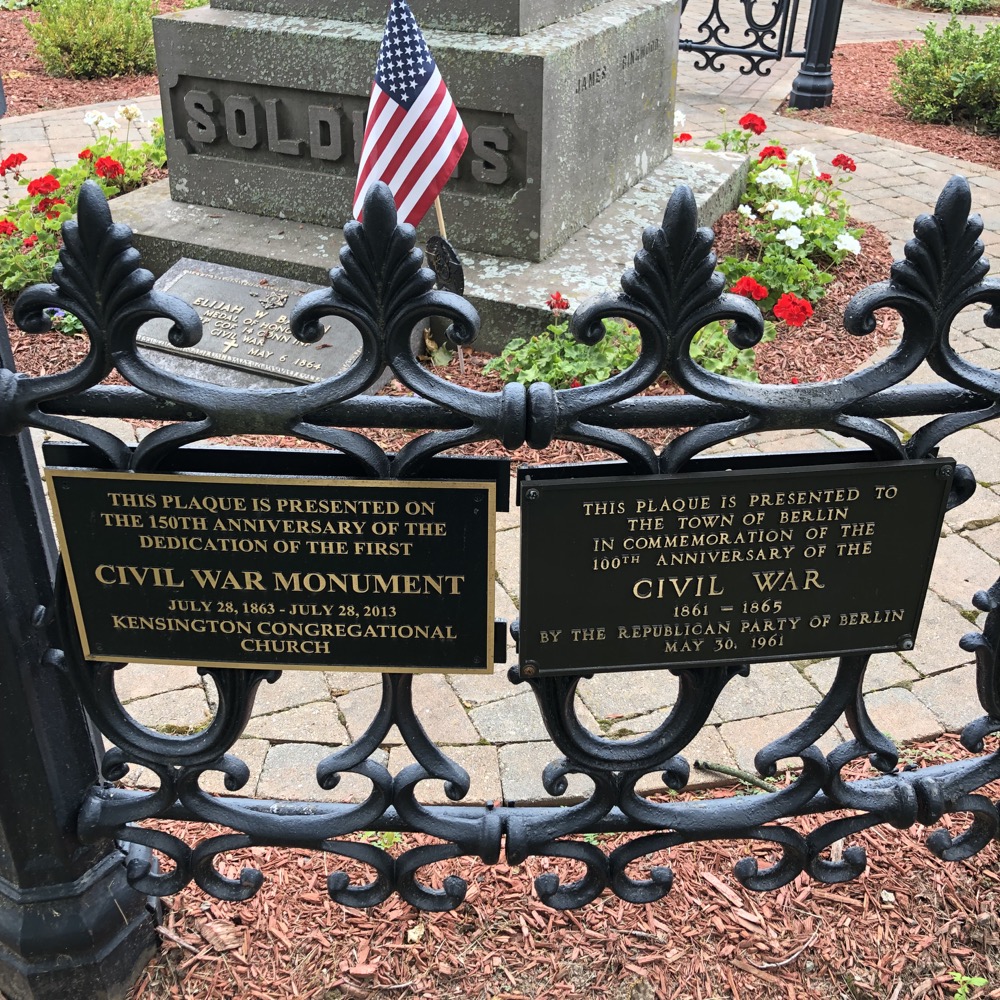 (If you're unaware, Kensington is a section of Berlin. One of Connecticut's "fake towns" I harp on too much.)
The modest obelisk stands where it was originally erected, on the grounds of the Kensington Congregational Church in a little triangular plot near an leafy neighborhood intersection. I'd guess only one out of every 5,000 passersby knows they are in the presence of an important US Oldest.
I love the inscription: "Erected to commemorate the death of those who perished in suppressing the Southern rebellion." Yeah. Traitors. Secessionists. Stop. Flying. Confederate. Flags.
One face honors the four Kensington men killed in 1863, and another naming eight more killed in 1864 and 1865. Two plaques have been attached to the monument, identifying it as the first monument in the nation dedicated to Civil War dead. (The cannon was placed in front of the in 1913 at its 50th birthday.)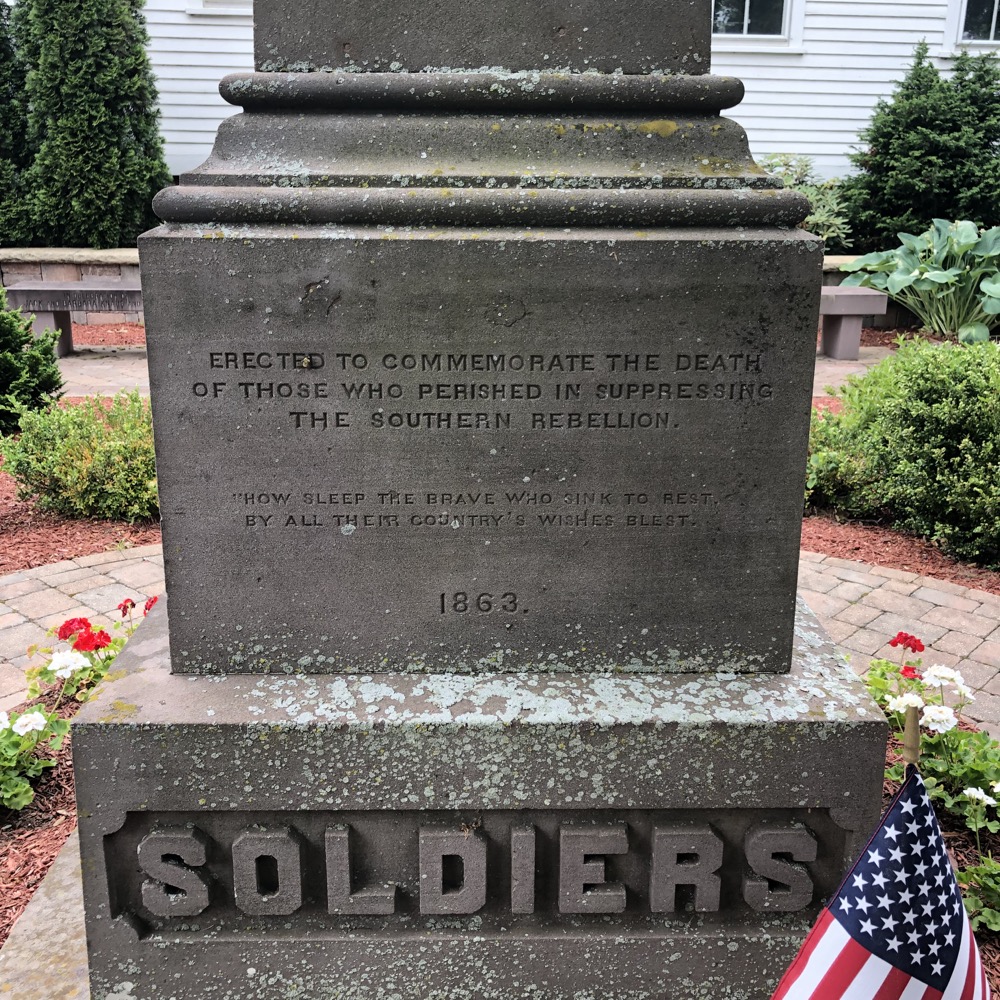 Of course in more recent years, the garden around the monument has been spruced up, a wrought iron fence has been erected (using some original iron from Moore's original smaller fencing), and now we have its claim to fame given an official status. No one can really know, but when I read about some clownshow monument in Lancaster, Wisconsin claiming to be the first, I grow more confident about ours.
The Wisconsin one "began fundraising" in 1862, but the thing wasn't dedicated until 1867! By then, there were a whole bunch of Civil War monuments in Connecticut alone. Get outta here with that nonsense Wisconsin.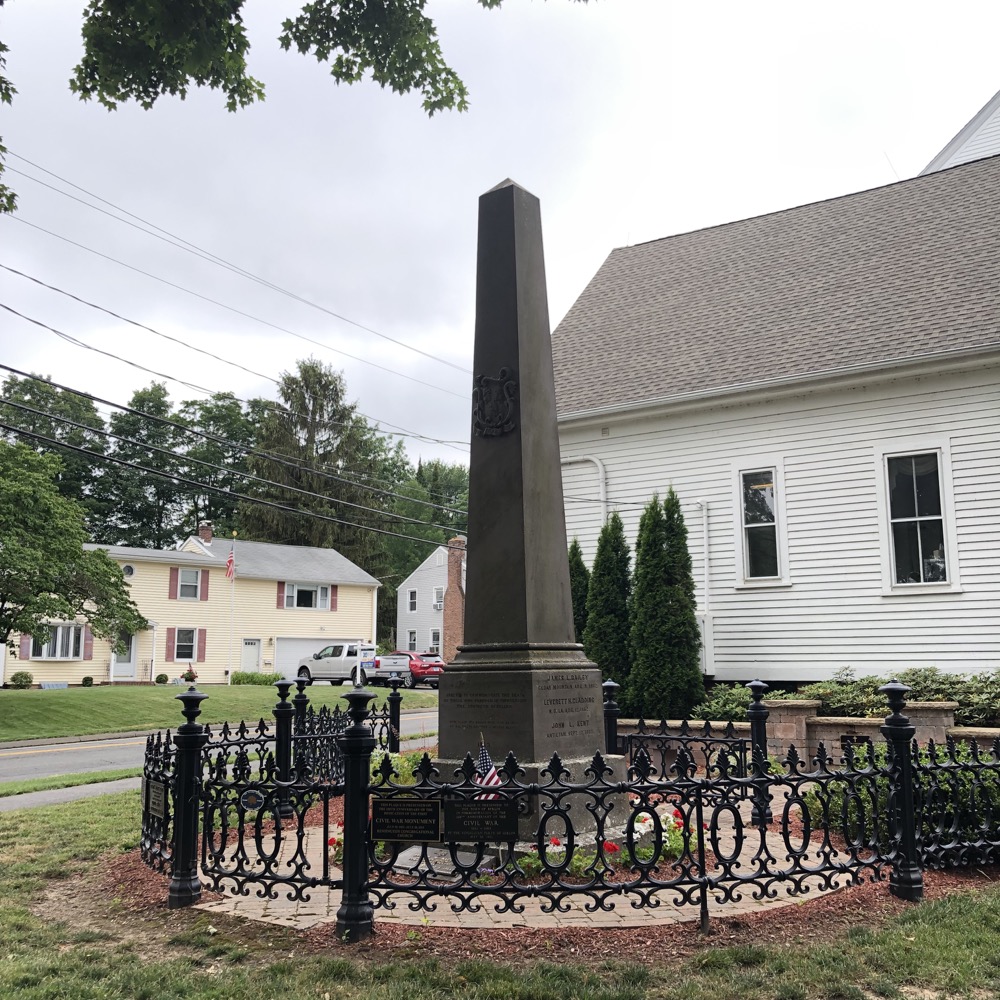 CTMQ's Firsts, Onlies, Oldests, Largests, Longests, Mosts, Smallests, & Bests
CTMQ's Statuary, Memorials, Monuments, & Plaques