Point the Way to the Booze
Waypoint Spirits, Bloomfield
August 7, 2015
Waypoint ceased operations in early 2019, but will be opening under new ownership in 2021 at some point. So basically, everything below is about Old Waypoint.
Did you know this is the very first post I've written about a distillery in Connecticut?
Of course you didn't – how could you? That would be weird. But it actually surprised me a little bit. I thought I had written up a visit to one a couple years ago but alas, I had not.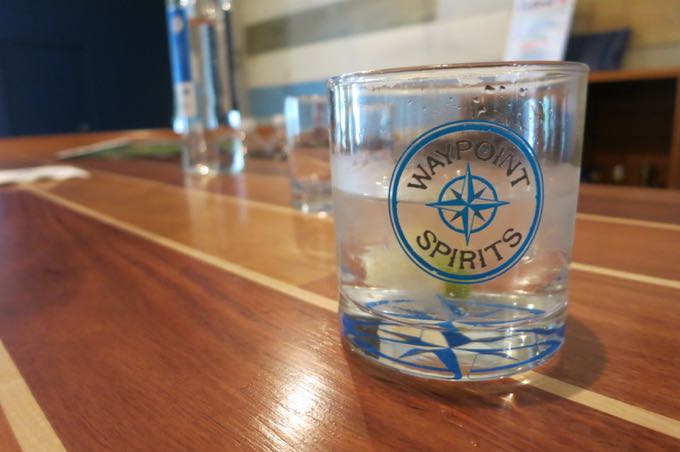 Connecticut's "craft distillery" movement is still in its infancy in 2016. But contrast the 10-15 distilleries/distillery-like places (depending on how you count) in the state now to the two or three of a few years ago, and you see where this thing is going.
Will our state have as many distilleries as we have wineries and breweries in a few years? I doubt that, but who knows.
Waypoint opened in a nondescript industrial building in Bloomfield in 2015. I had been hearing about them from a friend for a while. The word was that the facility was going to be really nice and the equipment they were bringing in was top of the line.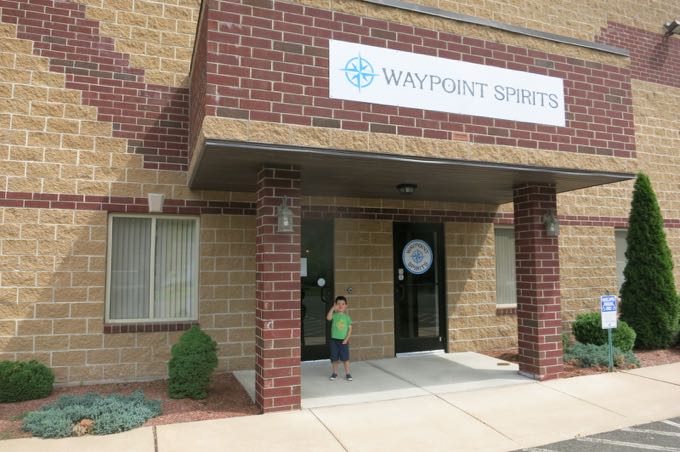 Trusting this, I was excited to check the joint out.
So that's exactly what I did one summer Saturday. I had both boys with me, which of course is pretty stupid when visiting a distillery. But fortunately, no one else was there AND there were nice couches AND the Waypoint co-owner there that day, Doug, was super cool with my boys.
He also had an inkling of who I was from the social media world – this was a month or so before the brewfest we organized to raise money for the Smith Magenis Syndrome Research Foundation, so we were hitting the Twitters pretty hard. Anyway, Doug and I bonded quickly and he was eager to walk me through the Waypoint World.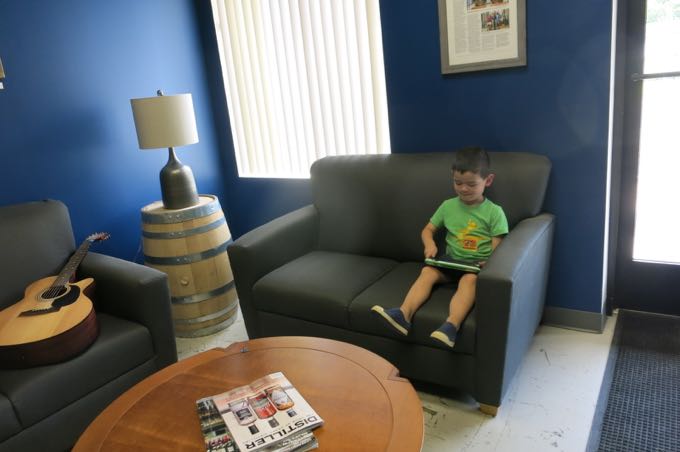 The facility is much larger and nicer than you'd expect. The equipment purchased for this venture are all top-of-the-line stuff (as far as I know. And I don't really know. But that's what I've been told.)
For whatever reason, both Calvin and Damian were sort of fascinated by the distilling process. Doug walked us through the distillery, explaining the processes and equipment and stuff, but quickly changed his tact to focus on the bubbling apparatuses and digital read outs; the things my children were enamored by.
I pretended to be fully knowledgeable of the distilling process, which I think made Doug feel better. (Frankly, the details of distilling, vinting, and brewing all kind of bore me.)
The space in Bloomfield is sparking clean – and large. Waypoint has lots of room to grow, should the market allow it. They even have a sort of stage and gathering space for fundraisers and parties and such. I'd imagine a party in a distillery could be quite the thing.
Doug and I chatted about our "real lives," both working in weird arms of insurance at the time. (I still do, but I'm not sure about Doug as I believe I read that his company was bought after our visit. You see, in MY weird arm of the insurance industry, I'm paid to know about these obscure things.)
Back out in the tasting area, I was offered the Connecticut legally mandated offering: half ounce tastes of the hooch. Unlike our state's most famous distillery, who charge $10 for a tasting, Waypoint hooks it up for free. (Or at least that was the case during my 2015 visit. And since I purchased a bottle of their vodka for our upcoming vacation to the Cape, it worked out well for them.)
At the time, only their Labrador Noon Vodka was proofed and bottled. I was given a vodka tonic to enjoy.
Unfortunately, I do not enjoy vodka tonics. But I drank it, thanked Doug and frankly, it was fine. To me, vodka is just vodka.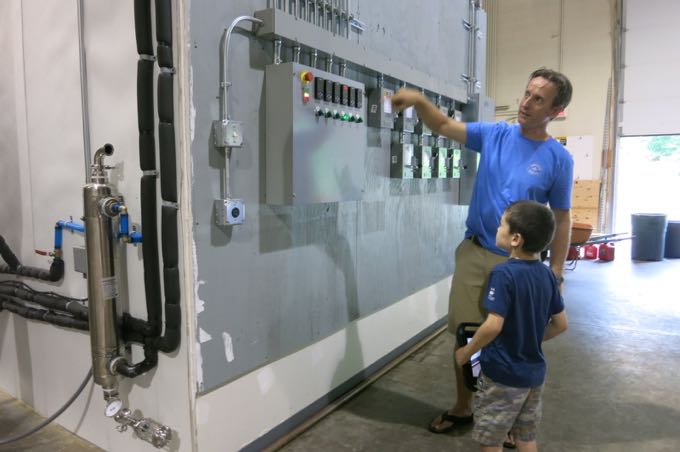 Gin, however, is not just gin.
I like gin. In fact, it's the only hard liquor I ever drink – and rarely at that. There is a lot of disparity between what I consider "good gin" and "not good gin." Doug offered me a wisp of a taste of what he called, I think, "unproofed gin." It had a brackish appearance and smelled like the most junipery juniper you've ever junipered.
Doug laughed and allowed me to taste the tiniest amount. Man, whatever this stuff was, and wherever it was in the process, it was like SUPER GIN. Holy crap. It was made VERY clear to me that this was in no way indicative of what the company's finished Wintonbury Gin would be like.
And it wasn't. I purchased a bottle for $28 at my local package store.
Waypoint is young. They will get better. And their gin will get better.
What I'm saying is, the Wintonbury Gin was… wasn't… um… wasn't great. It was steely and a little astringent and lacked the botanical punch I enjoy. Now, of course, this may be a gin that YOU like a lot. The Wintonbury wasn't "bad" by any stretch. It just wasn't my cup of 80 proof tea.
For comparison's sake, I just taste tested my absolute hands-down favorite New England gin from Berkshire Mountain Distillers.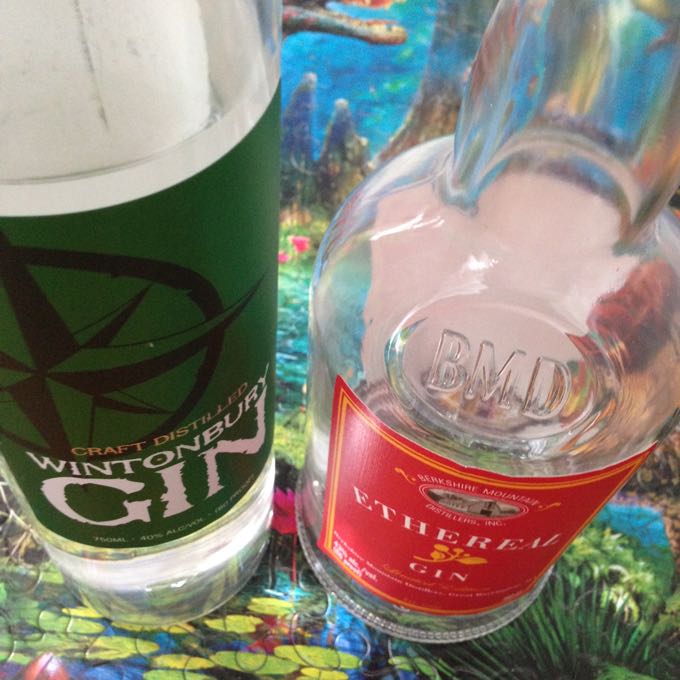 The BMD Ethereal Gin is… ethereal. It's just SO good. Full of vegetation and flavor and juniper spiciness. I love this stuff. The Wintonbury? Maybe they'll dial it in in a year or two, as this bottle was literally the first batch that went to distribution.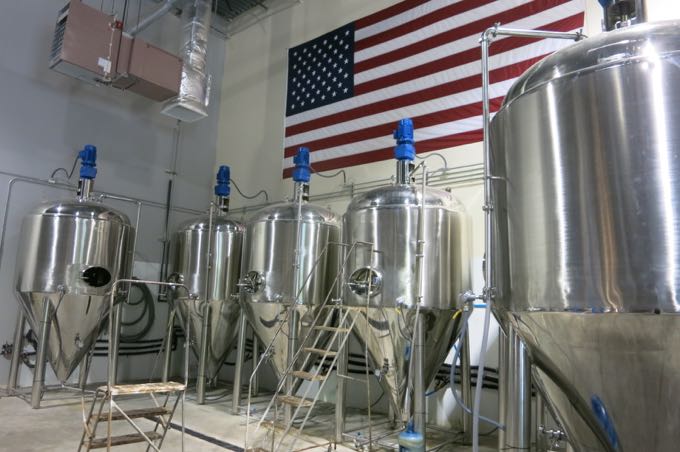 As I said, I very much enjoyed my visit and meeting Doug and he was great with my kids. I enjoyed the atmosphere and see lots of potential for this place in Bloomfield. I will certainly revisit their gin in a few months and see if I notice any changes – but again, this gin may very well be your favorite gin in the world. There was nothing wrong with its execution, it just didn't have the flavorful punch that I prefer.
The bottom line is that now you can have a boozy Saturday in Bloomfield: Hooker Brewing, Back East Brewing, and Waypoint Spirits.
Do it.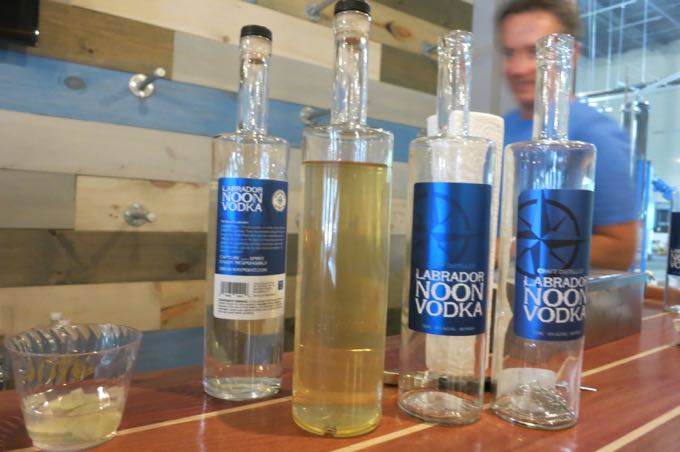 Waypoint Spirits
CTMQ's page on CTMQ's Distilleries