Bloomfield's Town Trails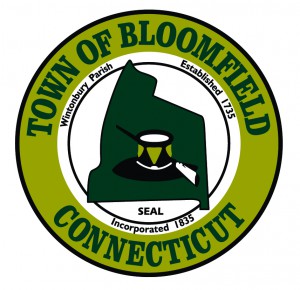 Bloomfield used to be called Wintonbury. In fact, the town's land trust is called the Wintonbury Land Trust and the historical society is called the Wintonbury Historical Society. When you drive around the town, which I happen to do every day, you'll see the Wntonbury name everywhere. I rather prefer Wintonbury, but I'm not in charge.
And frankly, Bloomfield would be one of the last towns I'd want to be in charge of anyway, as I find the town a microcosm of what's wrong with Connecticut. The disparity between the rural/suburban private schooling western side of town and the more urban eastern side is a little bit interesting to me. I'll leave it at that.
But whatever, that's not what we're here to talk about… this is about the town's trails! This is a pretty bleak listing, and I'll admit to some confusion about Bloomfield. Some of their properities are just sort of difficult to pin down, but I DO know that when everything is completed, you will have the ability to walk from "downtown" Bloomfield (sort of) west over the Metacomet ridge and then either go north to New Hampshire or west to the Appalachian Trail. Which really means you will able to start in Bloomfield and via town and land trust property, you can make a week of it on the NET or make months of it along the AT.
And that's pretty cool, eh?
…………………………………………………….
My Bloomfield Town Hikes:
(If linked, that means I've done it.)
Farmington River Park
Filley Park
LaSalette Open Space
M.K. Wilcox Park
Reservoir No. 2 , Reservoir No. 3, and Seabury Trails, 4/25/15
Samuel Wheeler Reed Park, 4/25/15
…………………………………………………….
Bloomfield hiking/mapping resources:
Bloomfield's Parks and Rec
Wintonbury Land Trust
Beautiful map of Bloomfield's Open Space (UConn)
Back to CTMQ's Other State/Town Owned Land, etc Trails