Everything Norfolk
I've been exploring and writing about Connecticut since 2006. After a decade, I began compiling CTMQ guides for each town in the state. I plan on "completing" Norfolk CTMQ-style… as well as the other 168 towns, cities, and boroughs in Connecticut. After all, that is the ultimate goal of CTMQ.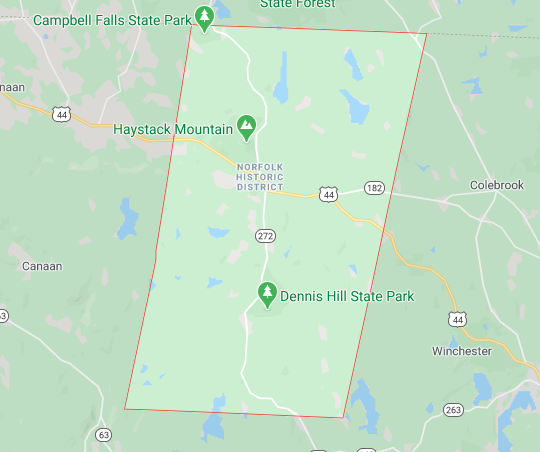 What do you know about the town that is most famous for being the "Icebox of Connecticut?" You can scroll down for my list of things to do in town. Or, as always, you can click on the town's tag to see what I've done.
If I've missed anything in town or if anything has closed or changed, please let me know.

All The CTMQ Norfolk Stuff
Links take you to my reports
Museums
Dr. Egler/Aton Forest Museum
Ellen Battell Stoeckel Estate Art Gallery
Norfolk Historical Society Museum
Hikes
Campbell Falls State Park
Dennis Hill State Park
Haystack Mountain State Park
Aton Forest
Great Mountain Forest
CT17'ers – Intro and Re-examination
6. Crissey Ridge, 1,800 feet (est)
7. Bald Mountain, 1,768 feet
10. East Bald Mountain, 1,703 feet
Norfolk Land Trust – Intro
Barbour Woods
Ells Crain
Pine Mountain
North Swamp Loop Trail
Town Trails – Intro
Billings/Tait/Stoney Lonesome Trail
Blackberry Inn Trail
North Brook Trail
Norbrook Farm Trails
Food & Drink
CT Cheese Trail: Lost Ruby Farm
Looking for your favorite restaurant? Here is an explanation as to why it's not here.
Everything Else
NNL: Beckley Bog
CT Freedom Trail: James Mars' Gravesite
Norfolk Curling Club
Campbell Falls
Buttermilk Falls
Dolphin Pond
Haystack Mountain Tower
Dennis Hill Observation Platform
Stoney Lonesome Train Wreck site
Battell Chapel & Church of Transfiguration
The Norfolk Library
UHVAAHT – Intro
Iron Heritage Trail – Intro
Samuel Forbes' Forge site
Completion Celebration Meal & Norfolk Wrap-Up
Infinity Bistro