Blazes Appropriately Scarlet
Simsbury Land Trust's Tanager Hill Property, Simsbury
April 2020
Imagine Connecticut without the Metacomet Ridge that rises right up like a reptilian spine through the middle of the state. No Sleeping Giant, no Castle Craig, no Heublein Tower… no Talcott Mountain and no Penwood State Park… I could go on for four more paragraphs, but you get the point.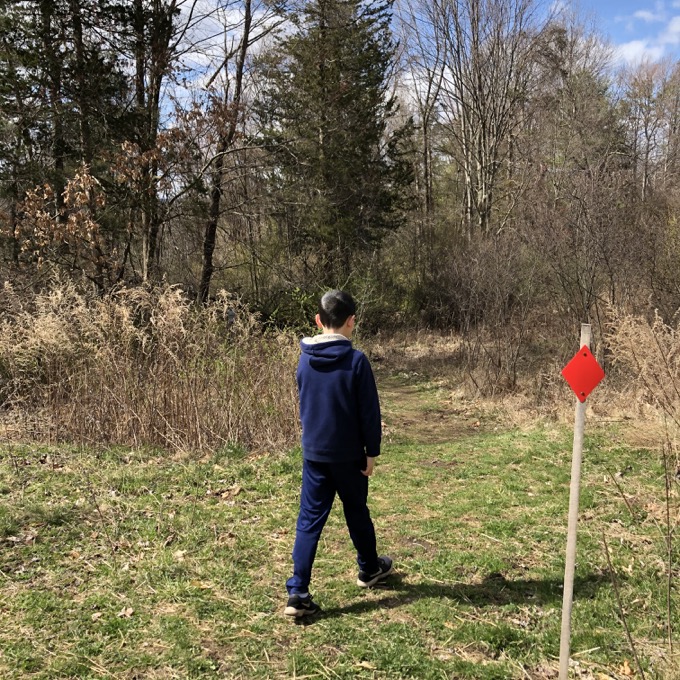 When it comes to outdoor recreation and hiking, the ridge is pretty much all we've got in central Connecticut. And thankfully, every town isn't like my town of West Hartford – meaning that not every town builds houses up the slopes as far as possible. Simsbury, for example, has protected several tracts of land which allows people like me to leave West Hartford to go for a hike.
Tanager Hill is, somewhat oddly, right next to another Simsbury Land Trust property called Owen-Mortimer. When I wrote about Owen-Mortimer, I said that if you hike there, you pretty much have to hike Tanager Hill. That's not really true, as any of these trails can take you anywhere, as they connect to the Metacomet section of the New England Trail up at Penwood State Park.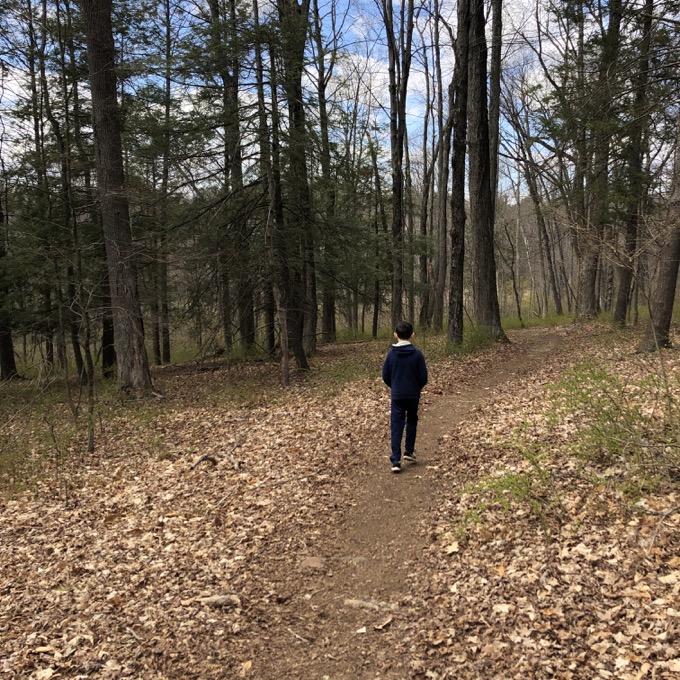 But Calvin and I explored Tanager after coursing through Owen Mortimer and on up to Penwood. We walked back down off the ridge and returned to our car through Tanager. Immediately, I was a bit surprised with just how different Tanager is from Owen-Mortimer… and from Penwood. It's kind of weird, actually.
Geographically Tanager Hill is the most diverse parcel of preserved open space in Simsbury. The property begins just above the Farmington River flood plain and climbs by connecting trails, ultimately through a basalt talus field to the top of Talcott Mountain. A large portion of the property is on a glacial moraine at the base of the mountain with extensive wetlands, including a farm pond and vernal pools. Lucy Brook runs along the entire southern boundary cutting a deep ravine in the redstone as it heads to the river. Adding to the diversity are 15 acres of open meadow and extensive, mature upland forest. This is a wonderful area for bird watching as there are numerous species of birds taking advantage of the varied habitats for nesting and as a stopping point while migrating.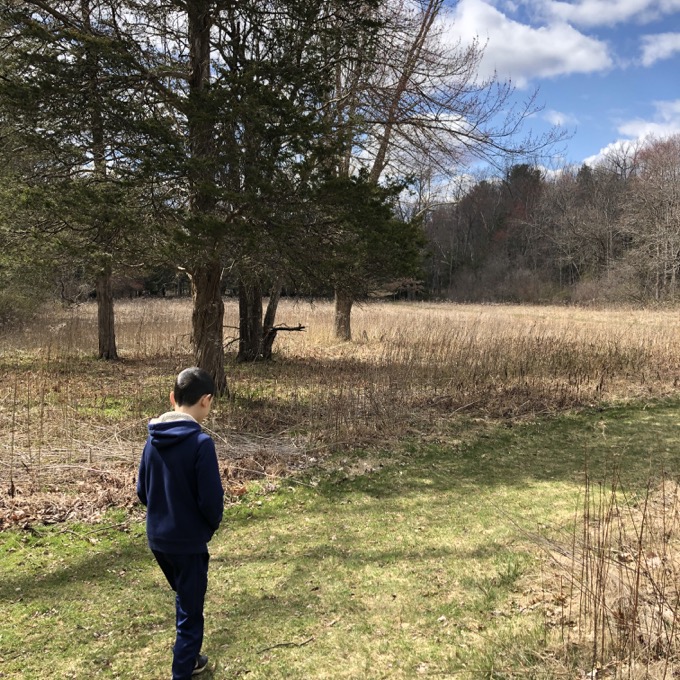 Thanks, SLT, that's what I was trying to say. We got a peek at some of the meadow earlier on our way up through the neighboring property. Now, we were following a maze of mowed trails down through them.
There are many options at Tanager to meander this way and that. I suppose one may find that disconcerting, but really… just keep going west (down) and you'll find your way. (Many of the trails aren't blazed here, but the main one is a nice scarlet red.)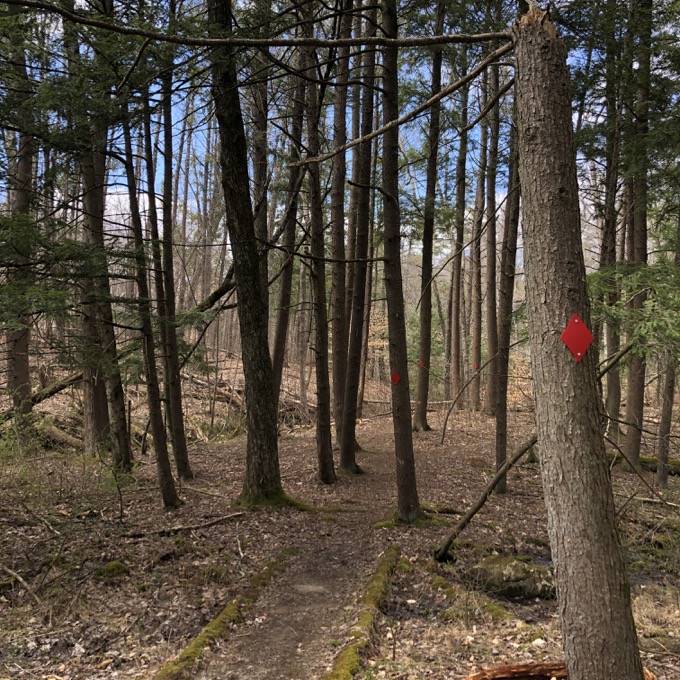 We found ourselves along the southernmost portion of the property, over near the farm pond mentioned above. With the ridge thrusting up behind us and stands of white pine all around, Tanager is a beautiful space.
Once we found our way back to the main trail which follows Lucy Brook, it was like we were in an entirely different place. Huge stands of white and red pine along a deep gully created by Lucy Brook. I've hiked all over on both sides of the ridge, all over the area and this still surprised me.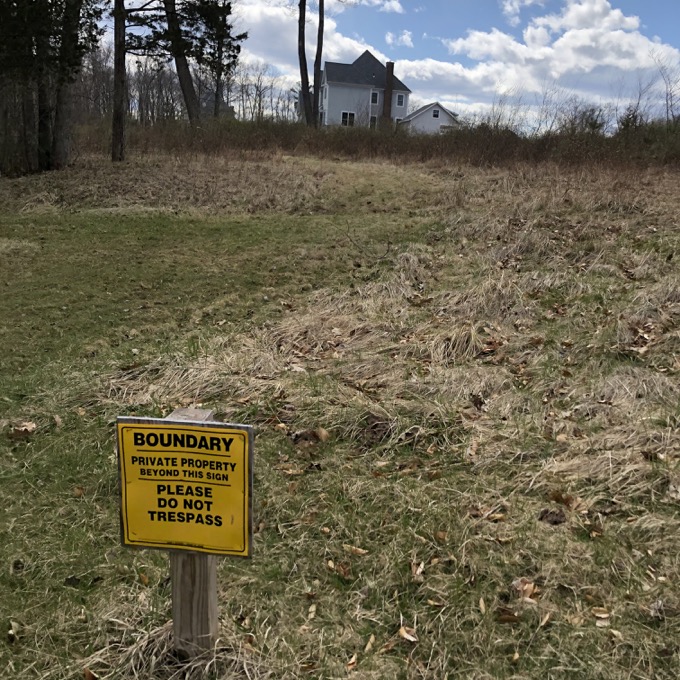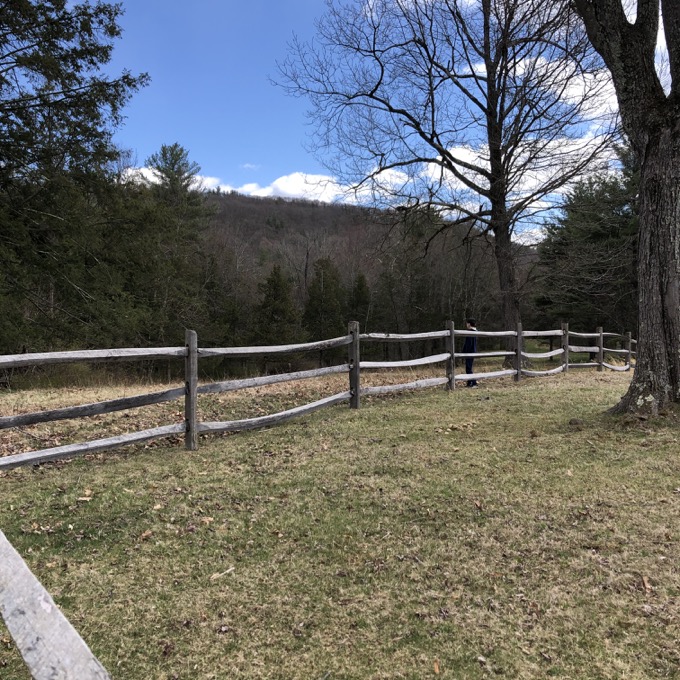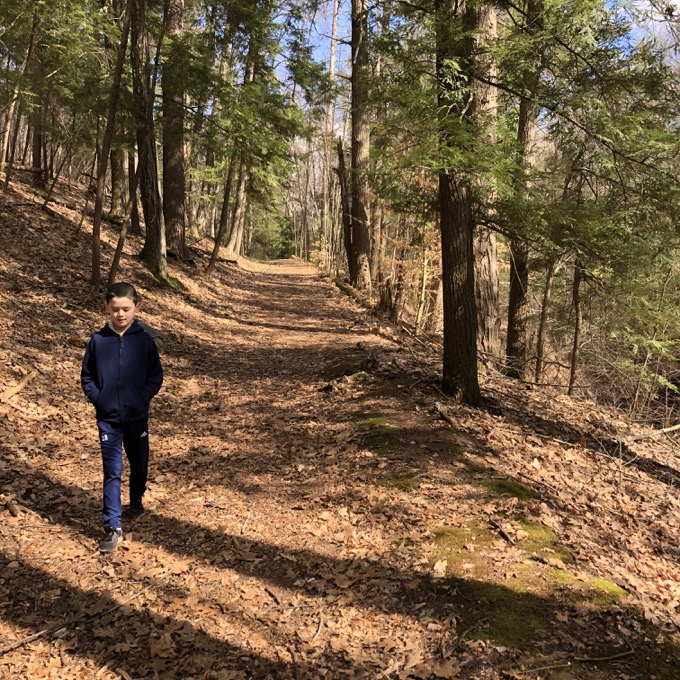 I don't know why, but it did.
At the "bottom" of the property, there is a hiker's lot on East Weatogue Street for Tanager. There's also a purple blazed trail connecting over to Owen-Mortimer which we walked to get to our car. As I understand it, in June 2020, the LaSalette Trail will use Tanager to complete it's western portion and the CFPA's East-West Trail will use Owen-Mortimer.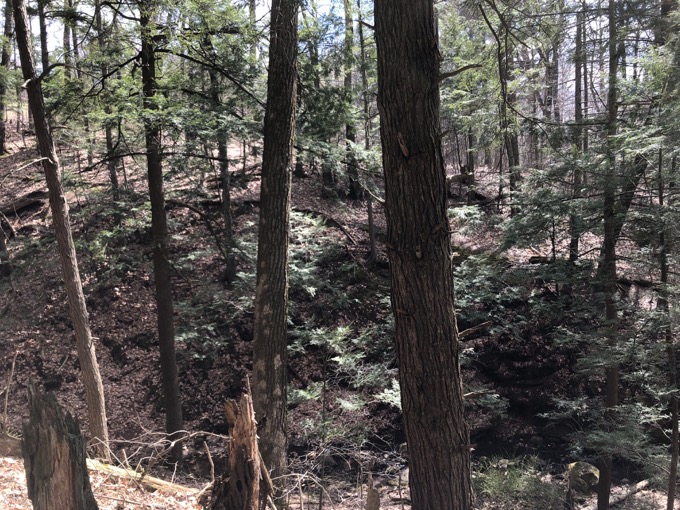 Owen-Mortimer is already blazed CFPA blue and quite frankly, it's has a more CFPA feel to it. It's just a more grown up true trail I think. That makes no sense. The LaSalette Trail, which you can go hike right now if you know what you're doing, is a Wintonbury Land Trust creation that partner with the SLT in their use of this property.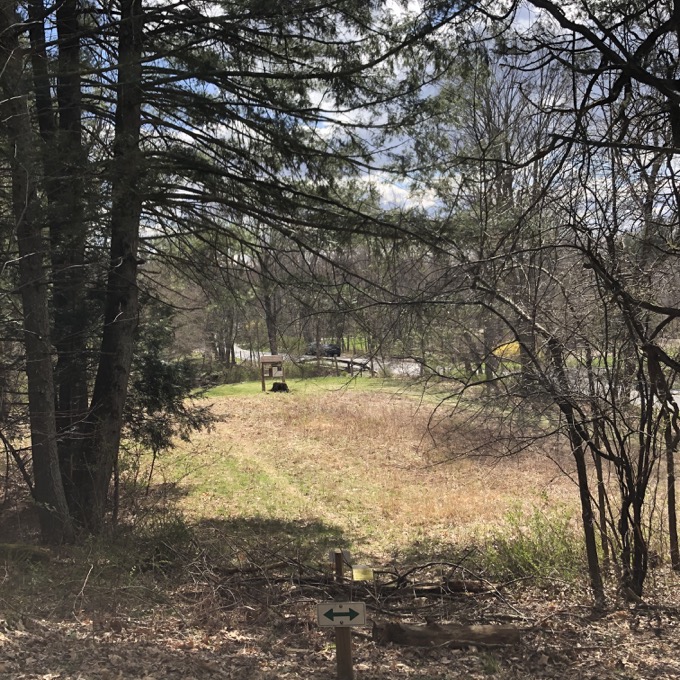 I love this stuff. You can have a fancy breakfast in "downtown" Simsbury, walk across the Drake Flower Bridge, and then hike Tanager to Penwood State Park and through the various Bloomfield properties on the eastern side of the ridge to have lunch at Thai Palace in "downtown" Bloomfield.
And that's rad.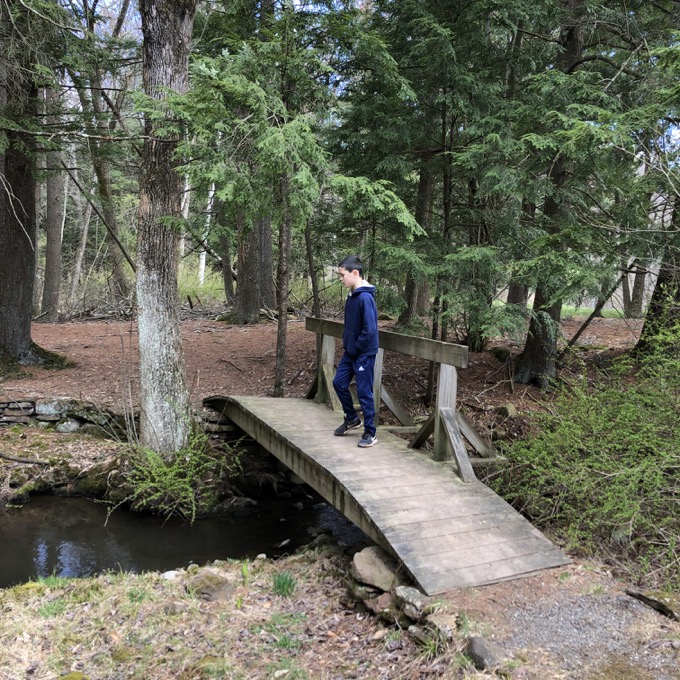 Simsbury Land Trust
Map
CTMQ's Simsbury Land Trust Intro