Union: Complete!
Traveler Food and Books
Here is the CTMQ Guide to Union with my list and stories about everything I've done there!
After a decade of writing CTMQ, I decided to try to "complete" towns. In that decade of traveling and writing, I had already done a lot of stuff in many of our towns already. However, I have been continually surprised by how much more there often is to do. This page includes my "town completion celebration meal" and recap of my Union experiences.
Let's get to it.

Union, Tolland County
Population: 785 (169th!)
Founded: 1734 (57th)
Size: 28.71 sq. mi. (78th)
Here's the Wikipedia page and the town page
Union was my: 31st town completed
First CTMQ Visit: Bush Meadow Farm, 2009

The Celebration Meal
I noted above that the first Union "thing" I did for this website was to visit Bush Meadow Farm way back in 2009. Back then, the farm made cheese and therefore it qualified as part of my Connecticut Cheese Trail. That operation ceased a few years after our visit, but the farm has now been transformed into a sort of an events venue.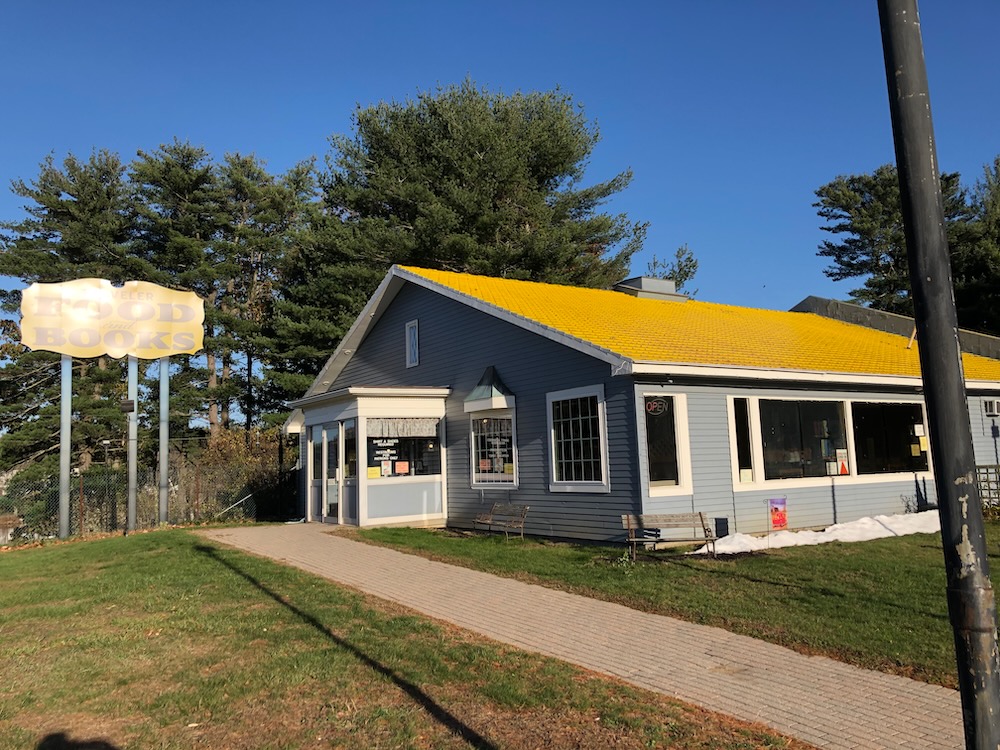 And I'm sure it's very nice, but when it comes to Union, there's only one place to celebrate with a meal… and some books. That's right, Traveler Food and Books, one of the state's iconic establishments; it's tall "FOOD and BOOKS" sign beckoning I-84 East travelers just before crossing over into Massachusetts.
The restaurant, also called Traveler Restaurant, is also located near Union's biggest draw: Bigelow Hollow State Park. Actually, the park and its beautiful ponds and trails is Union's only draw. On a busy summer day, park and restaurant visitors probably nearly double the town's paltry population of around 800 residents.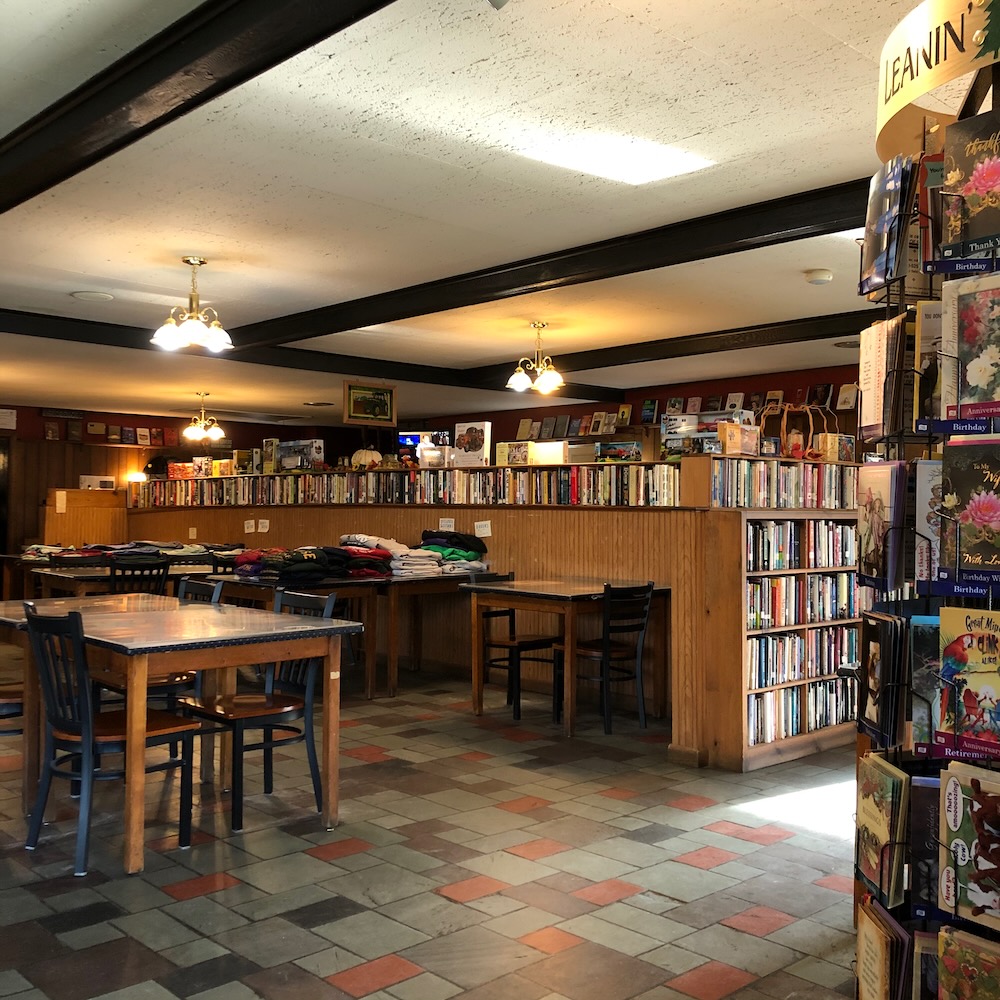 It was after a hike at the state park that Calvin and I stopped in for lunch. I was excited to share the Traveler with Calvin: it's a pretty good restaurant! That gives you three free books! And has a used book store as well!
As you'd expect, he merely stared at me and asked me if they had pancakes at lunchtime.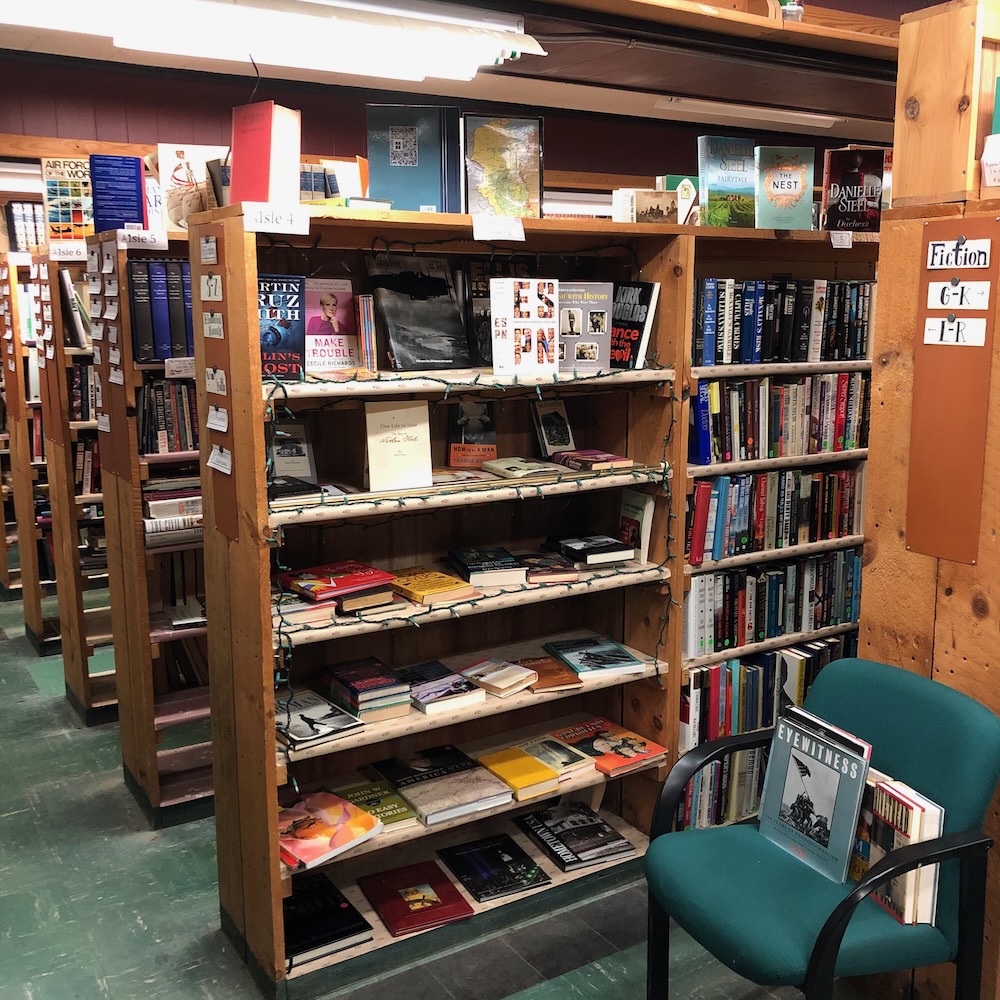 Yes, Calvin, they have pancakes at lunchtime. Chocolate chip pancakes, even. Sigh.
With each purchase, customers are invited to take home any book in the restaurant's huge collection. They give away an estimated 1,000 to 2,000 books each week to hungry readers.
The walls here are lined with books. Westerns, biographies, cookbooks, pulpy paperbacks, children's books, and romance novels. The vibe is decidedly comfortable diner meets community book sale… which is not a statement you'll read too often. The original owner started bringing books into his restaurant in the mid-1980s as a way to thin his oversized collection and find new homes for old books.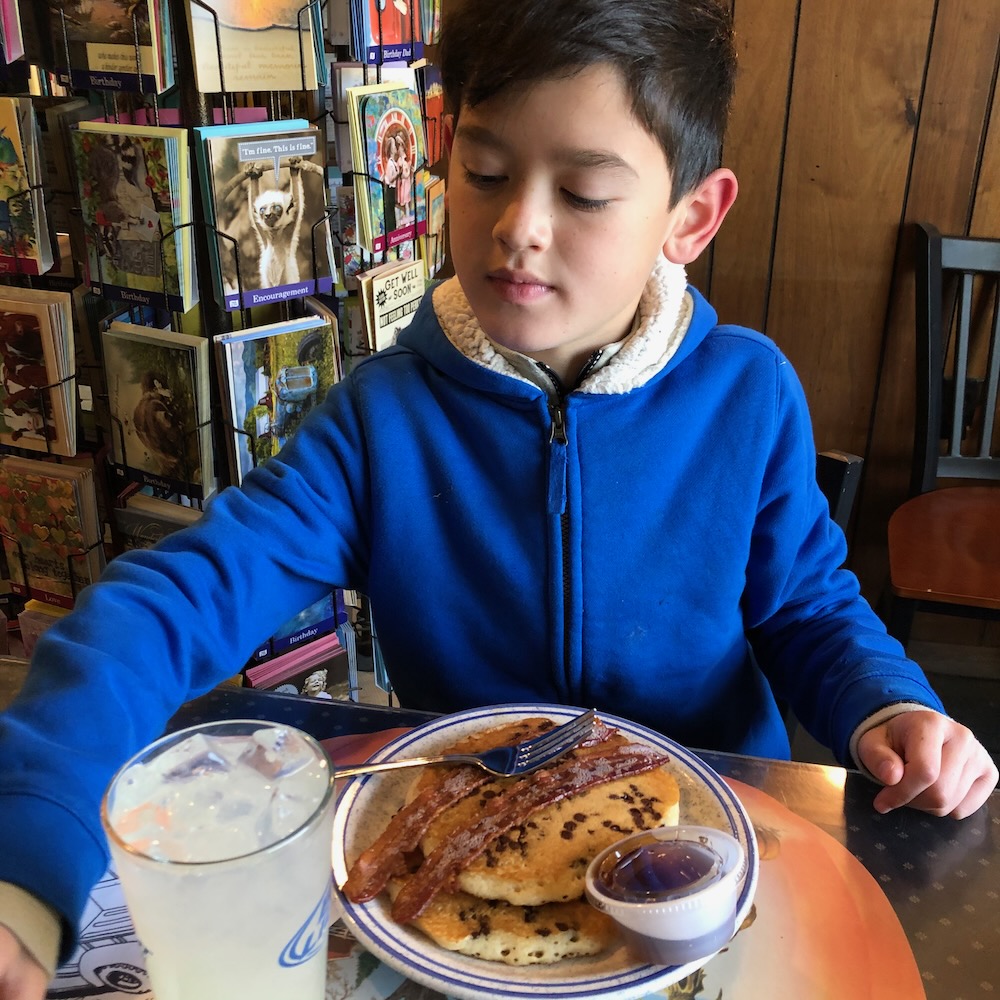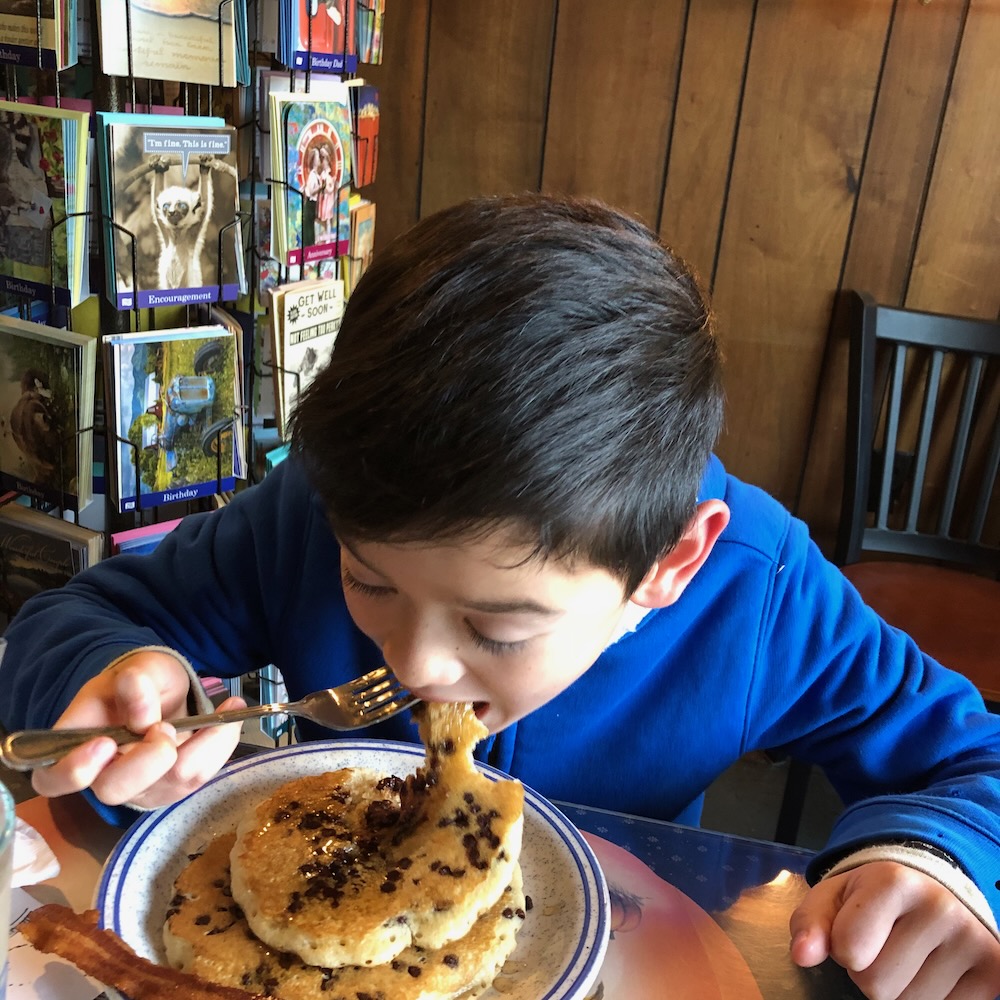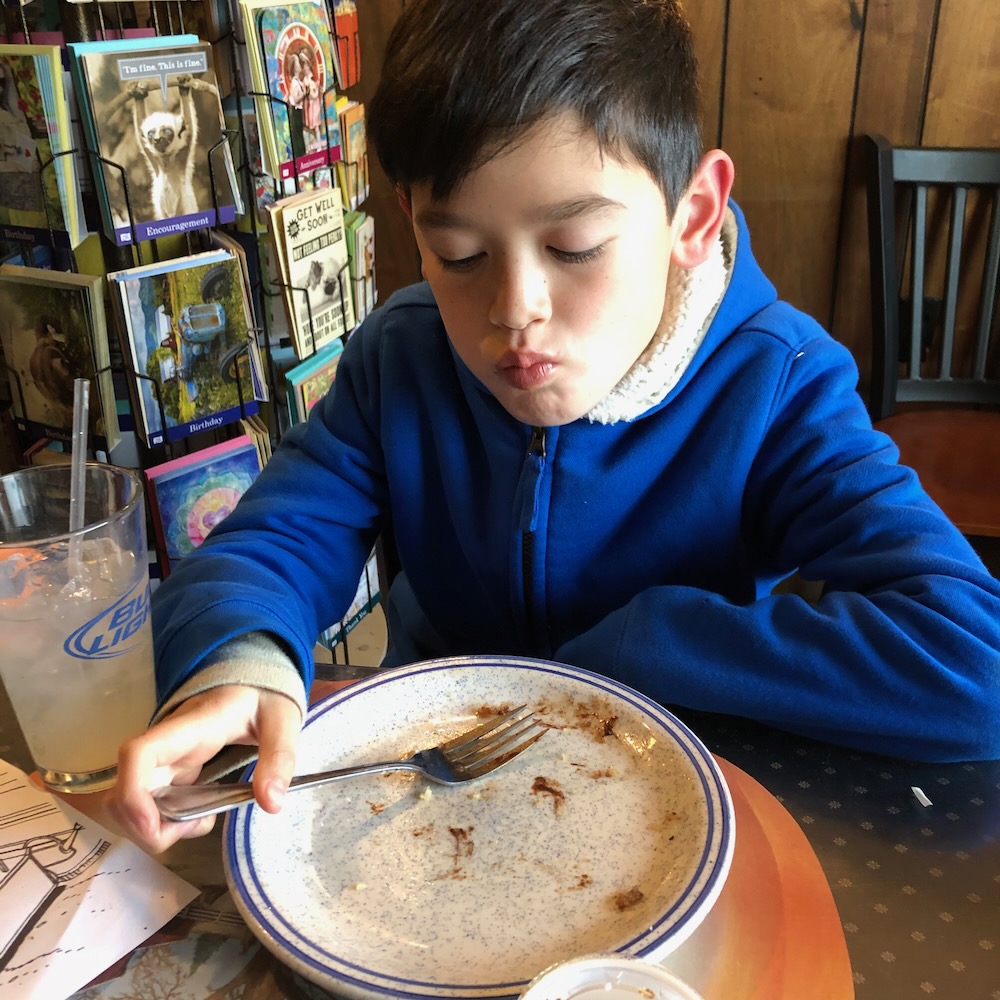 Today, the restaurant's books are now mostly donated by area libraries and community members, and it can be a little overwhelming, but it's fairly well organized. And if you venture downstairs, you'll find thousands more titles for purchase.
Calvin got his chocolate chip pancakes and you can see from the pictures what he thought of them. I went with an Italian sausage grinder and fries; not the healthiest of choices but it was really darn good.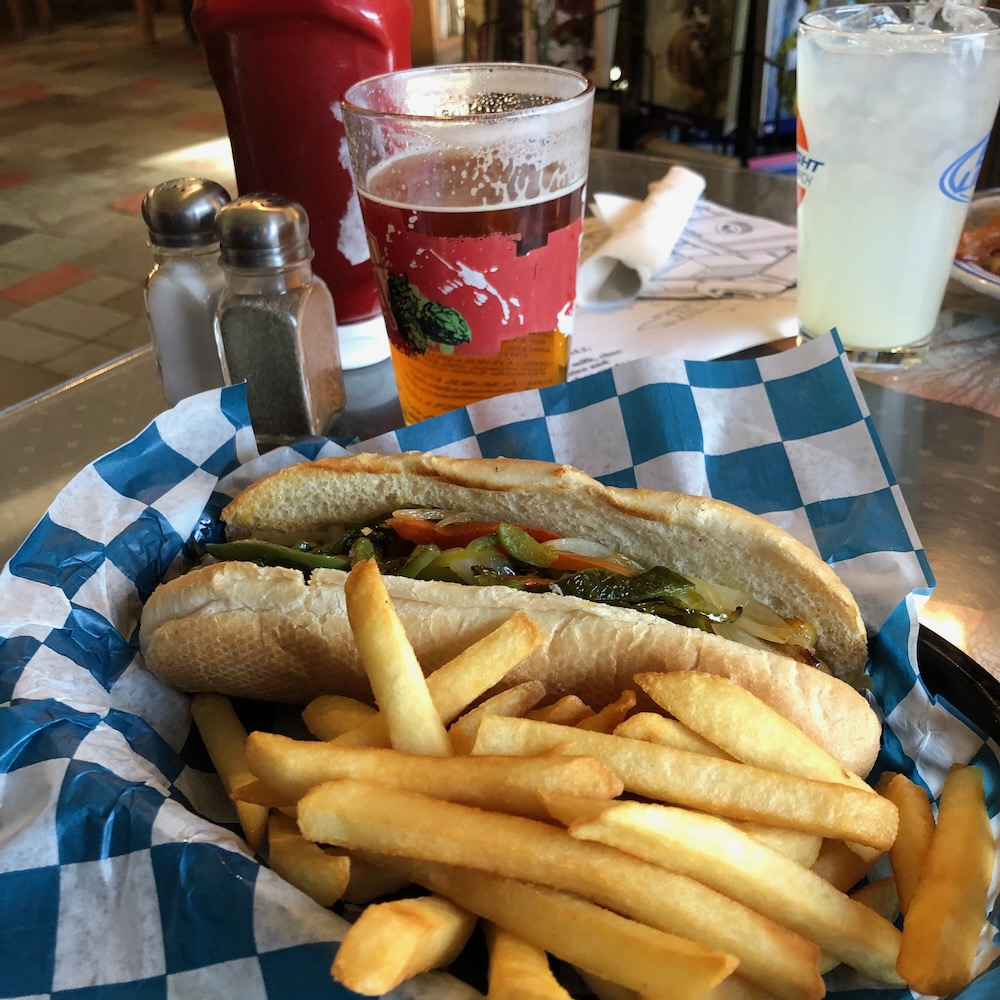 The menu at The Traveler is as extensive and eclectic as the bookshelves. The paper menus themselves were tattered and wrinkled, perhaps to carry the theme of used books through as far as possible. (Or, more likely, that's just what you get from a far-flung joint in Union, Connecticut.)
Our food was good and I washed it all down with a celebratory Sam Adams ale. Classic. Old. Thematic.
While there's really no other place to enjoy a restaurant meal in Union, I was more than happy to toast the sparsely populated town here, at The Traveler. I love Union for what it is, and I love this unique place.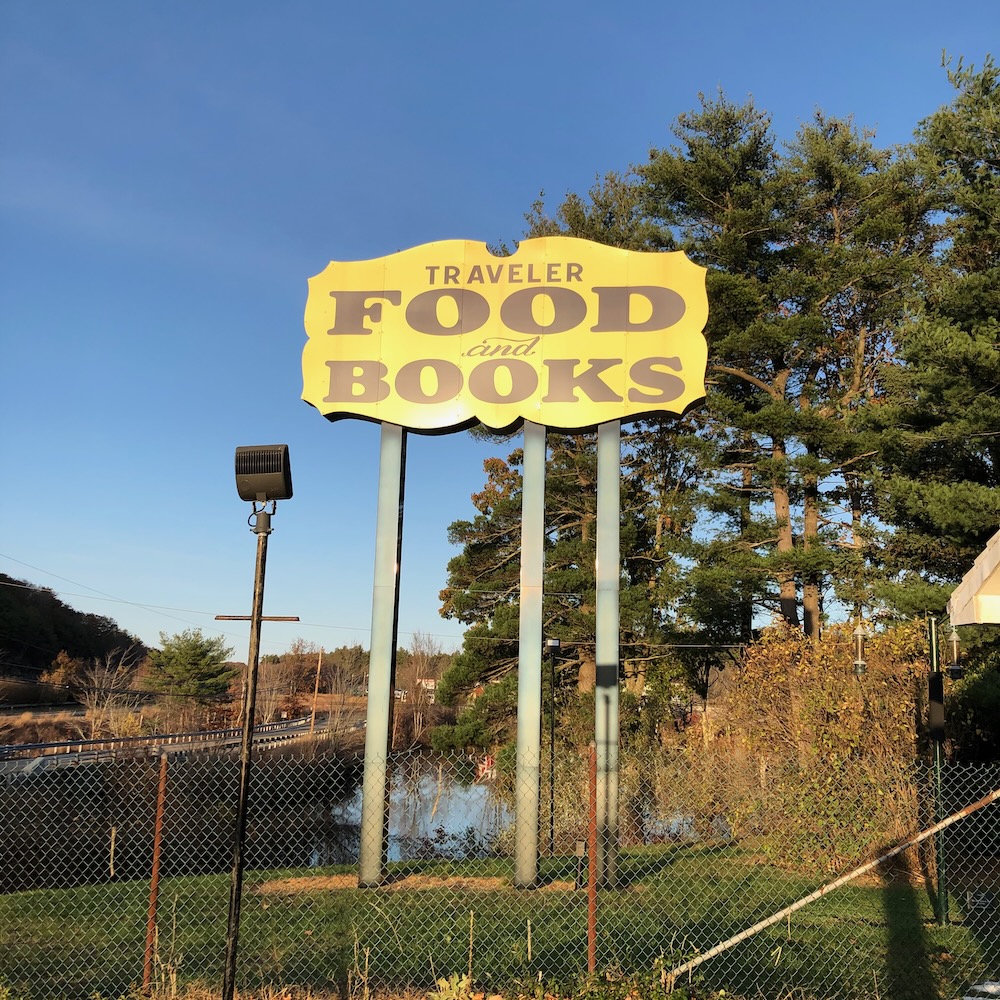 Union Wrap-Up
Ah, Union. How I love Union… let me count the ways: It has the highest elevation in Connecticut east of the Connecticut River at Burley Hill! One-third of the town's area is set aside as state park and forestland: Bigelow Hollow State Park, the Mountain Laurel Sanctuary and Nipmuck State Forest. The Yale School of Forestry occupies another one-fifth. This town is downright primeval.
And check this out: The first Connecticut census in 1756 showed the population of Union at 500. Two hundred and forty-four years later, the census of 2000 showed the population of Union at 694… and 785 in 2020. That's crazy to me.
People have been lost for days in Union's woods. There's debate on how the town, the last town to be settled east of the Connecticut River, got its name; most say it's because it was simply cobbled together from scraps of borderland, forming a "union" of mostly uninhabitable rocky and steep land.
From a CTMQ perspective, the list of "to-do's" here wasn't that long. But their town history museum is almost never open and there are miles and miles of trails here. But I completed everything and for that, I am ecstatic.

Thought exercise: If I had to send someone to Union for a daytrip, I would urge them to plan wisely. Large swaths of this town have no cell phone coverage and with nothing much to do here other than hike, you need to know what you're doing. You're going to Bigelow Hollow State Park and choosing your own adventure based on your fitness. Walk around the small pond. Or the medium pond. Or go for it around the largest pond. You can't go wrong, as its all beautiful… and then relax at The Traveler Restaurant, of course.
Surprise: The Cat Rocks area above Breakneck Pond is legit rugged
Favorite fact: That the population hasn't changed much since 1756.
Disappointment: The free book selection at The Traveler is pretty weak
Union: Done!
Previous completed town: Windsor Locks!
Next completed town: Wolcott!