Lights Out
Firefly Hollow Brewing, Bristol
The brewery announced its abrupt closure in February 2023, but offered a firefly's glimmer of hope that it will return in some new form down the road.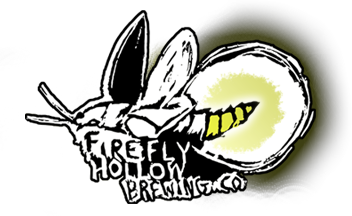 In 2011 there were only a few standalone non-brewpub breweries in Connecticut… in Stonington, East Hartford, Woodbridge, and Bloomfield. By 2013, when Firefly opened in the back of what can only be described as an abandoned and mildly terrifying factory building, we were up to 15 or so. Just a few years later, the state was supporting 100 of these places.
Now, a decade after Firefly first turned on their lights, they have dimmed. And the entire local industry, once reaching around 115 open breweries at one time, is beginning ebb as well. With Firefly's closure, we're back down to near 100.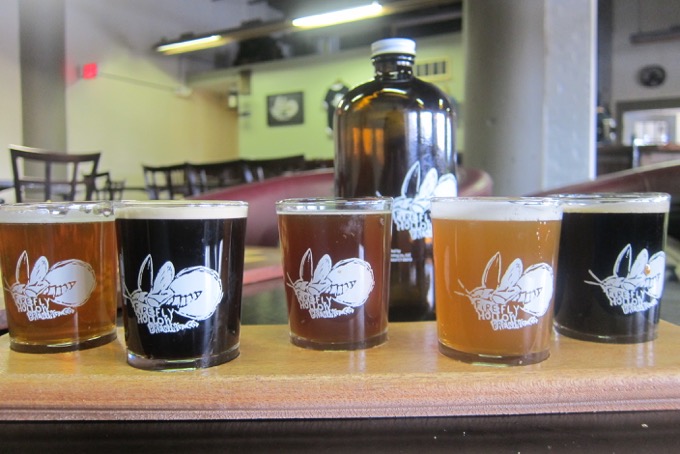 Fireflies produce light in special organs in their abdomens by combining a chemical called luciferin, enzymes called luciferases, oxygen and the fuel for cellular work, ATP. Entomologists think they control their flashing by regulating how much oxygen goes to their light-producing organs.
Breweries produce beer in special water-filled vessels by combining a chemical called maltose, fungi called yeasts, heat and time. Brewers control fermentation be regulating how much oxygen and time goes into their alcohol producing equipment.
And some breweries do this better than others. Firefly's Dana Bourque was always one of the better brewers – and hopefully will continue to ply his craft either here with a different ownership group – or elsewhere.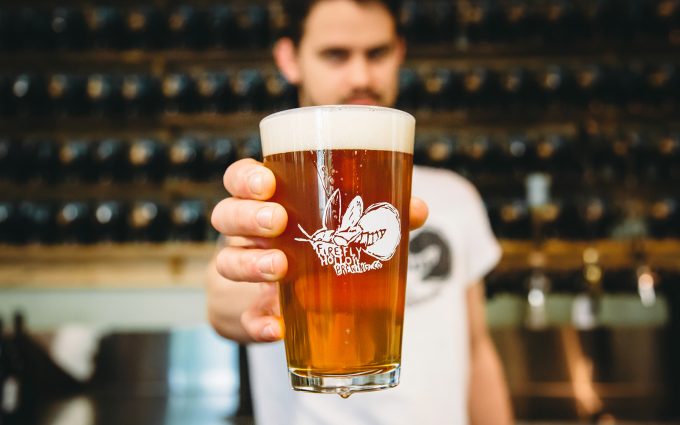 In fact, perhaps "elsewhere" would be best. In 2013 when it opened, Firefly's terrible location wasn't considered a terrible location because it was very similar to where all breweries were located back then. Heck, even behemoth Two Roads was in an abandoned factory – albeit a much nicer one.
Take, for example, local beer scribe Will Siss's first description of Firefly before they opened:
To get to Firefly Hollow Brewing, you need to squeeze through a narrow driveway that's wedged between a gritty loading dock and railroad tracks.

Eventually you come to an opening that, if you peek at the right angle, you can see the tell-tale, stainless steel brewing tanks.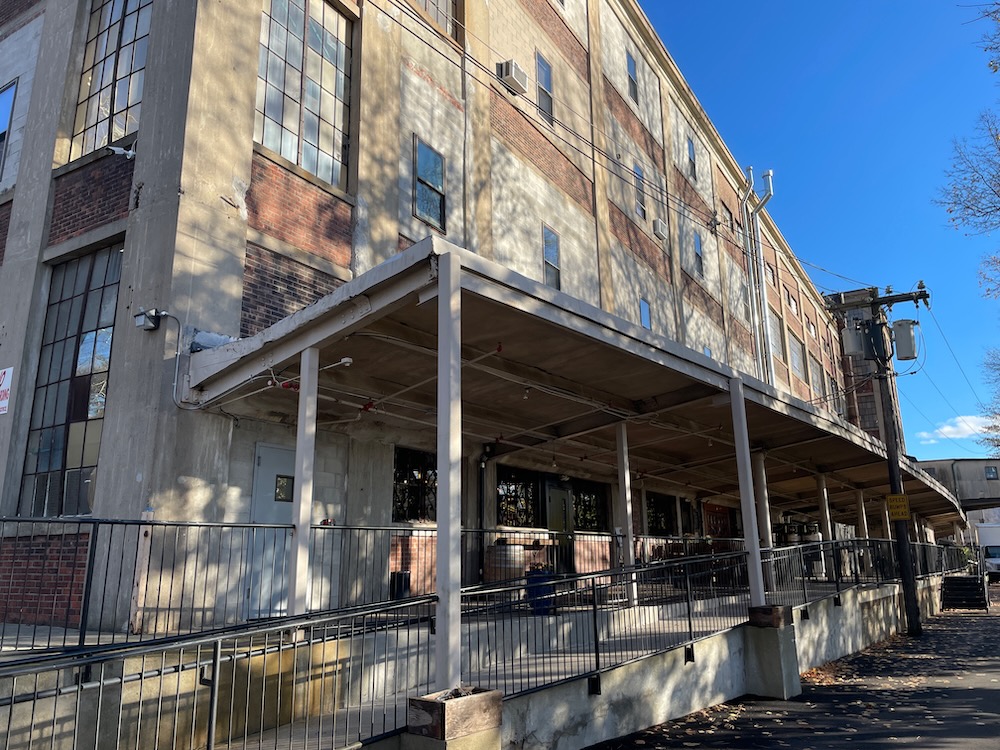 And that was from a "champion" of Connecticut breweries; putting as positive a spin on things as possible. But let me be clear – Firefly itself was always comfortable, clean, and safe. It also had its own cool DIY vibe since day one; I think head brewer Dana Bourque – who got into this whole thing when he around only 25 years old – was into a whole steampunk thing back then. And it worked here in grimy industrial Bristol.
And speaking of "back then," Bourque was an employee at Brew & Wine Hobby, a homebrew and winemaking store in East Hartford, when the owners asked if he was up to the challenge of brewing for a small, local brewery. Dana had just graduated from UConn in 2010 and had worked at Hooker and WilliBrew. He'd decided to learn all he could about brewing and went to Ireland and Belgium. He joined the American Brewers Guild. He said yes.
Those owners were Rich Loomis and Bill Collins. They settled on Bristol because… I don't know. It was centrally located, the rent was probably super cheap, and like I said, in 2012 almost every Connecticut brewery was dumpy.
Here's another 2012-13 throwback: Firefly had a successful Kickstarter campaign! It was pretty well done and it thrust Dana into the role of "the face of Firefly" right out of the gate. (I don't think I've ever met him in person. Nor have I ever met Rich Loomis or Bill Collins. But in this weird new world of online-ness, I feel like I've met both Dana and Rich. And, just putting this out there, the mutual friends we all have in the brewing and service industries all generally love the Firefly team.)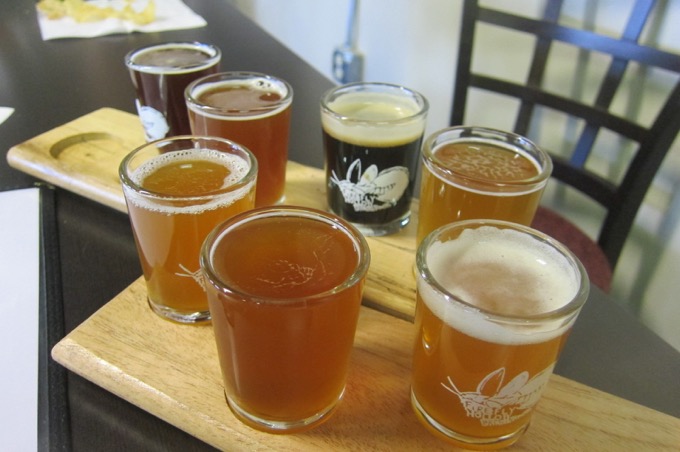 In the beginning, Firefly ran some pay-it-forward program meant to seed other nascent businesses in and around Bristol. They put the punk in steampunk: DIY, community, doing their own thing… all that good stuff.
Long forgotten nugget: Firefly is officially "Firefly Hollow Brewing" because when they were just "Firefly Brewing," Dogfish Head Brewing said, "nah, bro, we have a Firefly Ale and for whatever dumb reason in 2012, we're not going to allow you to do that." Thus, Firefly Hollow was born.
I've visited Firefly probably eight times over the years – that's a lot for me. My wife has been there. My boys were there when they were wee lads. I've met up with good friends there. I've run into my son's school librarian there. I've eaten lunch from food trucks there. I have always liked Firefly.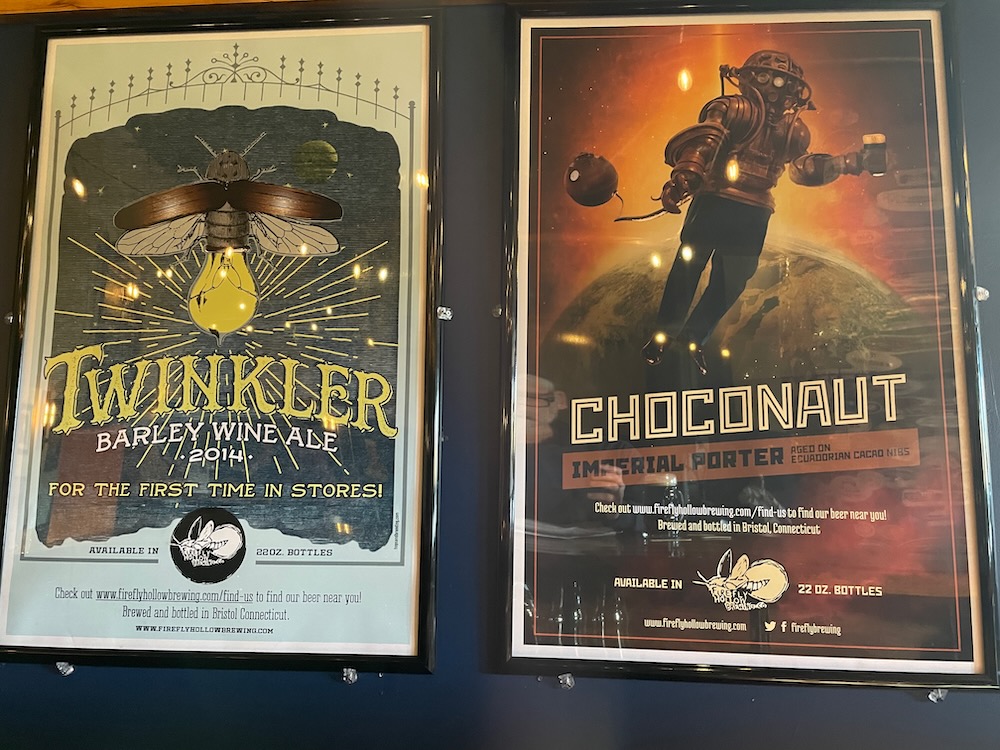 In the beginning years, the beers were almost all classic and traditional. European. Lower and mid-level ABV. Lagers, stouts, pale ales, what came to be known as "west coast" IPAs. Heck, they had a rye ale, an old ale, and a pretty darn good barleywine. I realize that to many of you reading this in the 2020's or 30's, this doesn't sound awesome.
But it was pretty awesome.
Many of those decade old beers remained in rotation until the end. Toadstool Oat Stout was one of their most beloved beers. When I visited a few months before closing, I enjoyed an excellent dunkel. Man, Firefly shouldn't be closed…
Sigh.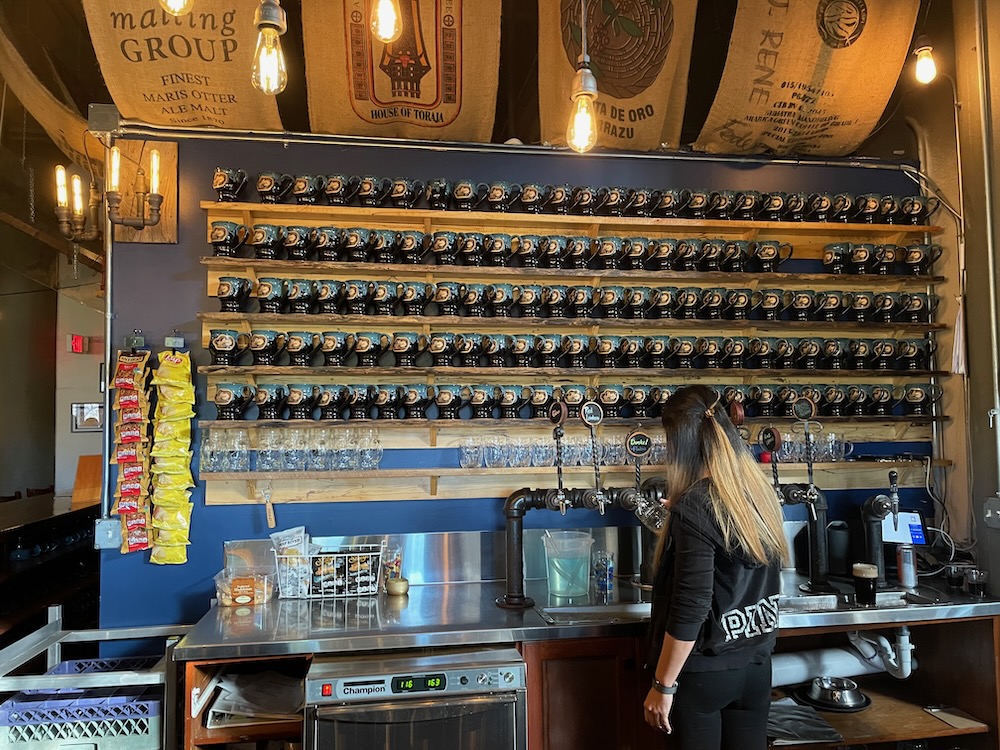 For years, Firefly did their own thing. in the 2015-2017 timeframe, when IPAs began to dominate the market and the industry began shifting towards being a homogenous slate of 16 ounce cans of NEIPAs, Firefly held out.
Until they didn't. I remember when they jumped into the opaque new world of brewing – it was actually kind of a "thing" around here. One of the holdouts had fallen. (Another of the holdouts, Olde Burnside Brewing in East Hartford never fell… until they "fell" and closed up shop in 2018.)
And Firefly's IPAs were really good. Cone Flakes IPA is a gem; honestly one of the best in Connecticut. Once that dam broke, the brewery moved into seltzers, CBD infused beers, lactose beers… they remained relevant to pay the bills but still always kept to their classic, original roots. They did it right. Man, Firefly shouldn't be closed…
Sigh.
They had a decent distribution footprint, but surely the pandemic didn't help. Despite their much-maligned location, they always did a pretty good taproom business. I don't think Bristol itself was an issue at all and honestly, neither was the building.
My last visit was in November 2022. It was on a beautiful fall day. The taproom had been modernized a little bit since my previous visit, but the vibe was still the same. It was not busy, but it was also early afternoon. The two behind the bar seemed happy.
I loved my dunkel. The sound system was playing doom metal and what I can only term EDM metal – and it was glorious. I complimented the music to the young bartender and I think he thought I was kidding. I wasn't kidding. This was Firefly – doing what they wanted to do without being too disruptive.
I didn't know it would be my last time at the brewery. Man, Firefly shouldn't be closed…
I don't know why they ended things. Oh, sure, the rumors are being tossed around: issue with permits and Bristol, just not selling enough beer, the location, the craft brewery bubble has burst, ownership disagreements. I have no idea. I'm long past the days of needing to know.
In the closing announcement, Dana offered hope:
It's a sad day for me to share this news. The Firefly Hollow Brewery is now closed until further notice. We hope to be back at some point, but we're closing as we formulate a plan forward.
We shall see.