"Heliotrope, I Hope" and Other Poetic Rhymes
Farmington
July 2018
Hill-Stead is… a lot. It is a National Historic Landmark, and is also part of the CT Women's Heritage Trail, the CT Art Trail, it is a museum, of course, and there are also trails to hike around the property. Oh, and it features a CT Historic Garden.
At the time of my visit, Hill-Stead did not allow indoor photography, so I guess I went a little nuts with the garden pictures. Lucky us.
Hill-Stead is also one of those places about which people always say, "Oh yeah! Hill-Stead! I've always wanted to go there but have never gotten around to it!" Get around to it. Especially if you live in Hartford County and like nice things. Hill-Stead is a very nice thing and it contains very many nice things.
In short, Hill-Stead is a mansion that was lived-in by a wealthy family that collected art. The mansion was designed by Theodate Pope Riddle, one of America's first female licensed architects. Her parents were socialite art collectors and Hill-Stead became quite the hot spot of early impressionist art. And any impressionist retreat would have lots of land and gardens… land and gardens that you can come and walk without spending a dime to get inside. It's beautiful and there are plenty of interpretive signs to wet your curious whistle.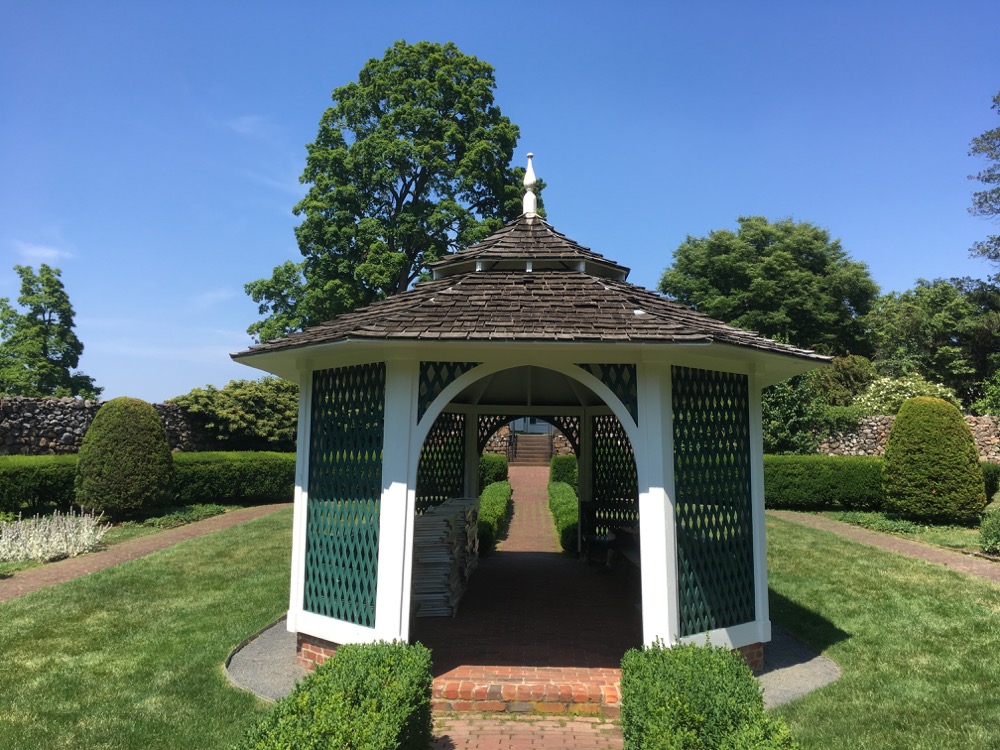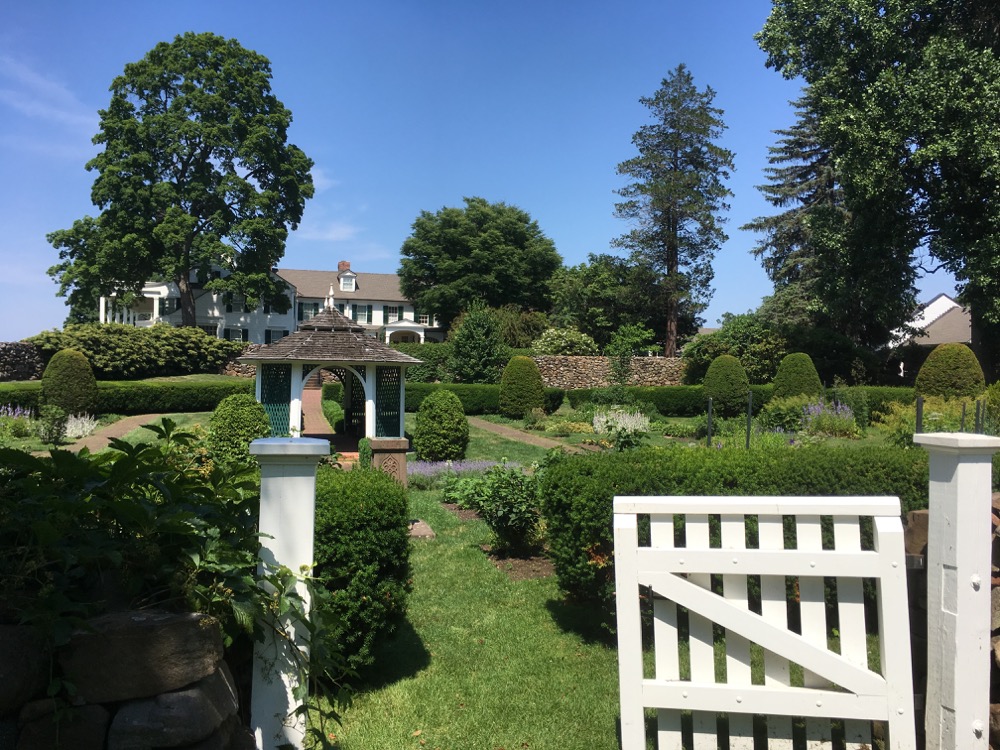 Today, Hill-Stead is one of the nation's few remaining representations of early-20th-century Country Place Estates (the house is huge). Theodate was only 31 when she began designing and building the mansion. Completed in 1901, the house served as a retirement home and country house for Theodate's parents. Landscape designer Warren Manning assisted the family with the overall landscape conception, which includes miles of stone walls, transplanted mature trees, a walking garden, a Sunken Garden and, until Theodate's death in 1947, a working dairy and orchards.
Today, the farm aspect lives on with some animals and barns, but the gardens continue to flourish.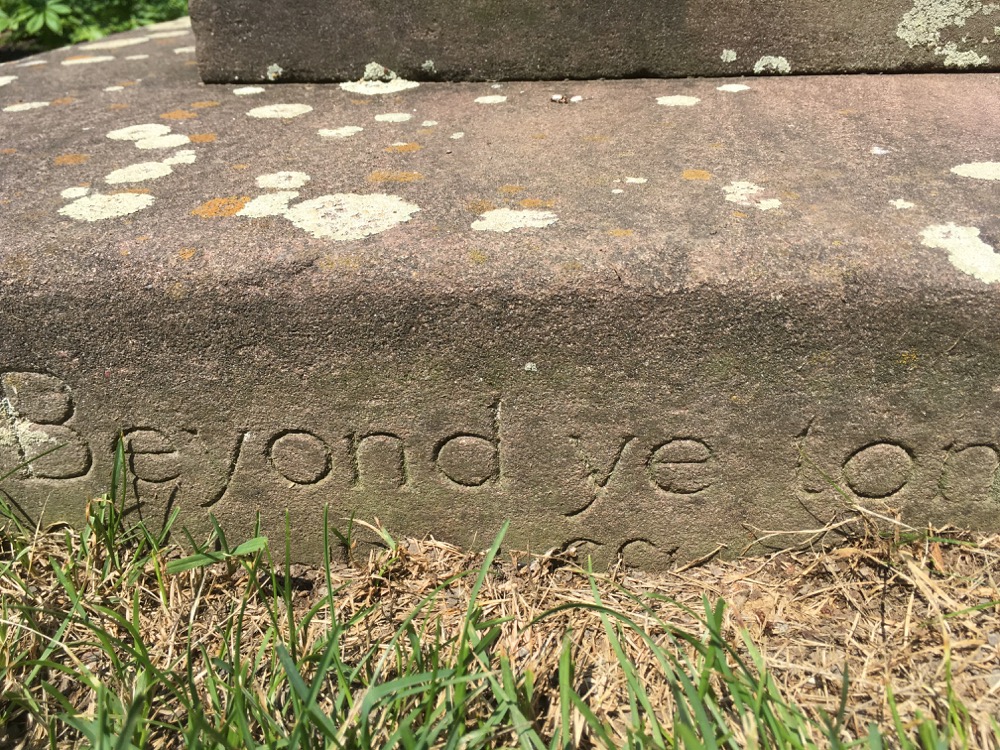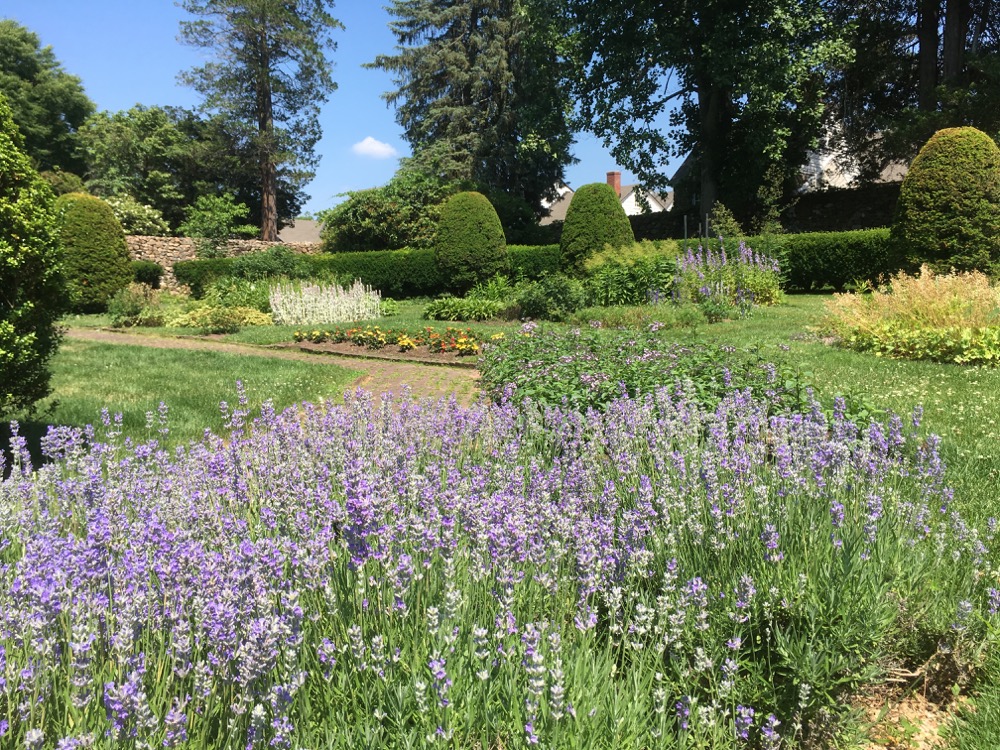 After World War I, Theodate wanted to redesign Hill-Stead's formal, Neo-Classical-style Sunken Garden, and turned to influential landscape designer Beatrix Farrand, with whom she had previously collaborated on the plans for Westover School in Middlebury. Farrand's challenge was to develop a plan to transform the original design into something structural yet informal. The result – which we see today is,
a garden of lyrical beauty, with height and drama. Plants along the brick paths around the summer house start as low, fragrant swirls of annual verbena, heliotrope and lavendar, then increase in height to 5-foot stands of rue, giant Solomon's seal, boltonia and lilies. Visitors are greeted with drifts of blooms in blue, pink, salmon and white – colors influenced by the Impressionist paintings in the house.
Ah yes, Beatrix Farrand. So one of the first female architect architects grew close to one of the first female landscape architects – apparently through author Henry James – and the two teamed up to make iconic gardens. The sunken garden was in place until the 1940's when shortages limited anyone's ability to keep it up and the whole thing was allowed to go kaput.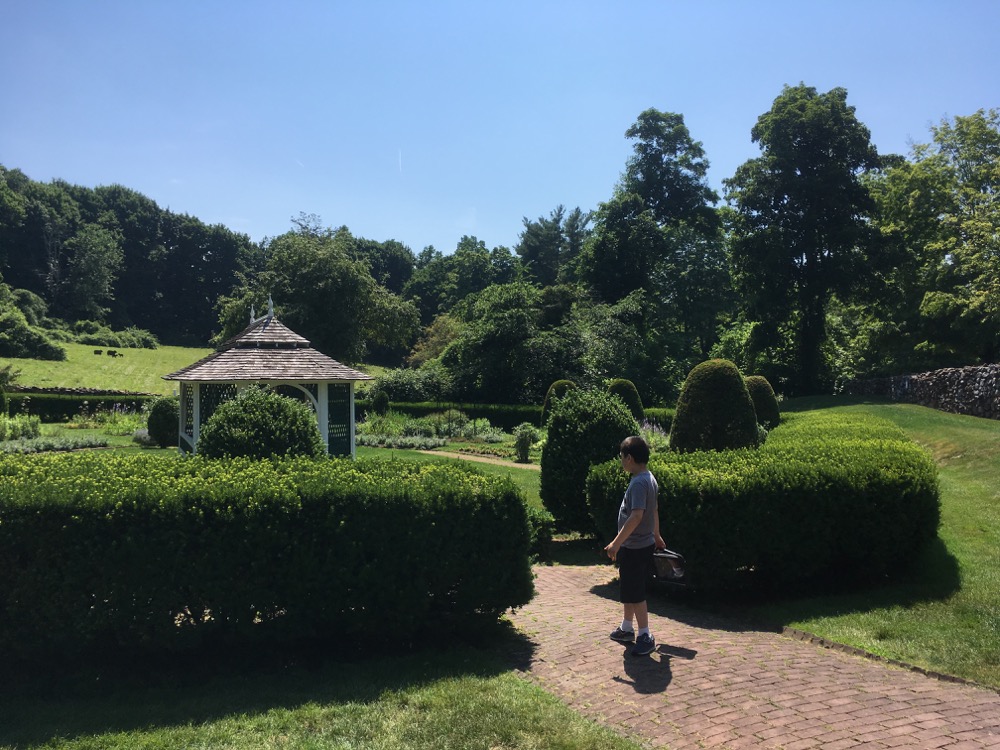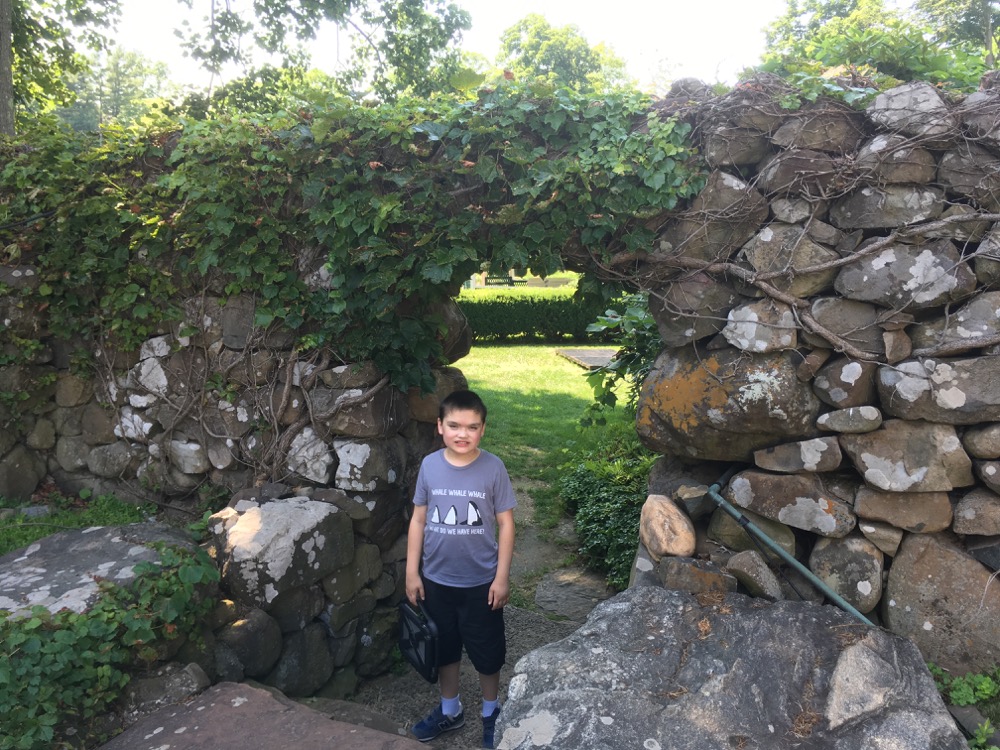 The gardens exist as they do today as a result of the hard work of several volunteer organizations who began restoring the whole thing in the mid-1980's. They used original documents like a letter from Theodate to artist Mary Cassatt and old photographs and articles about the estate. Importantly, care was taken to use heirloom varieties of the plants specified by Farrand, rather than those found in modern gardens. Some of the plants here were grown from clippings from another Farrand masterpiece at Harkness State Park down in Waterford. Some plants there date to the 1920's.
Farrand's Hill-Stead Sunken Garden fits into a natural depression contained by tall, impressive walls of local stone. Within the depression is the octagonal garden of 36 flower beds threaded by brick and grass walkways framed by a low hedge. A central axis leads from the steps near the main house int the garden, and out past a stone sundial to the meadow gate.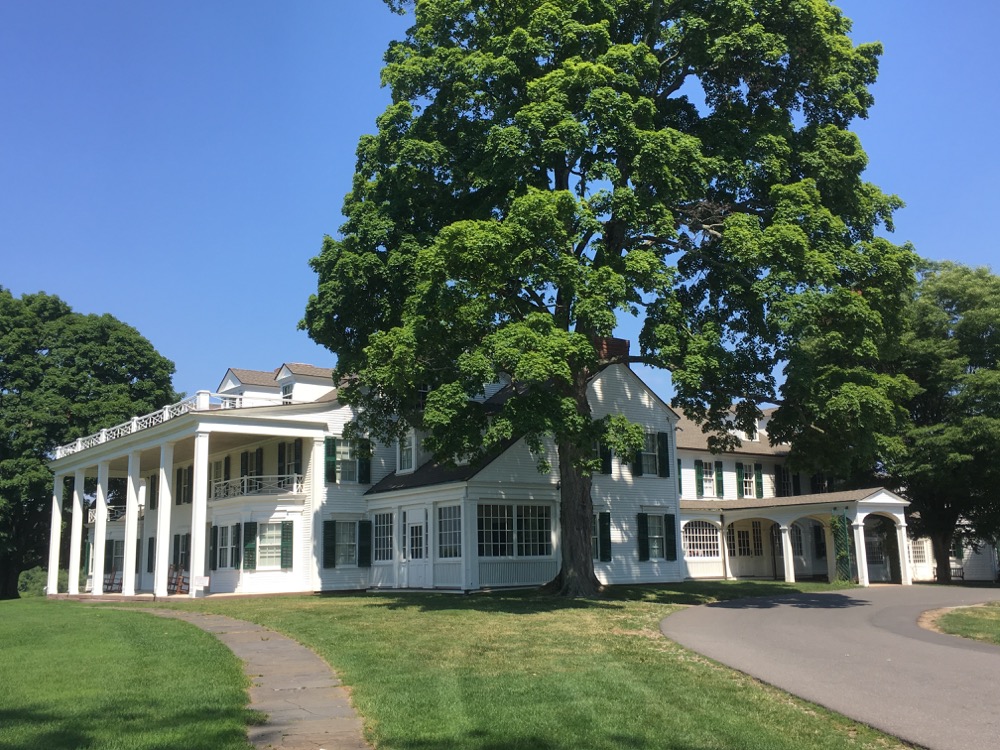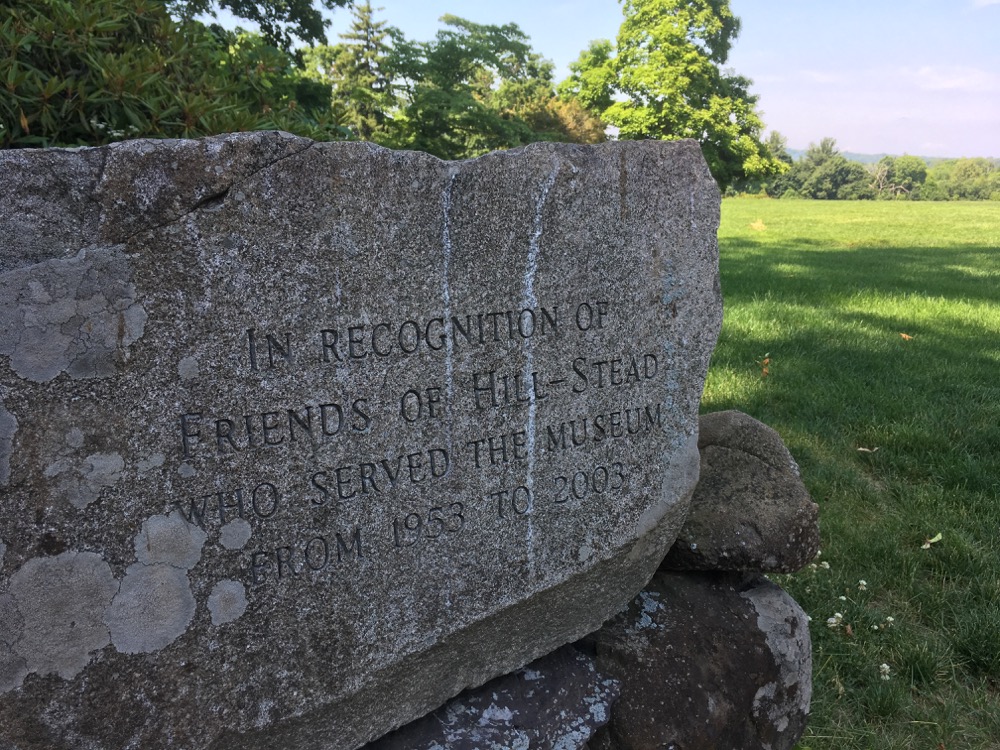 I'd be remiss if I didn't mention the annual Sunken Garden Poetry Festival that happens here every summer. It began in 1992 and now draws huge crowds – having become one of the premier poetry events in the country. I must mention that my dear friend EdHill went once with the idea that he'd meet women there. Suffice it to say, the women were there for the poetry, not my doofy friend.
As Damian and I took it all in, I was struck by the form and beauty of the gardens here. The stone walls here add as much to the beauty and structure of the gardens as the plants themselves. Stone wall expert and superfan and UConn professor (and friend) Robert Thorson has an essay about them on one of the interpretative signs here.
Hill-Stead is a magical place, inside and out. Certainly should be on any Connectcutian's Bucket List for sure.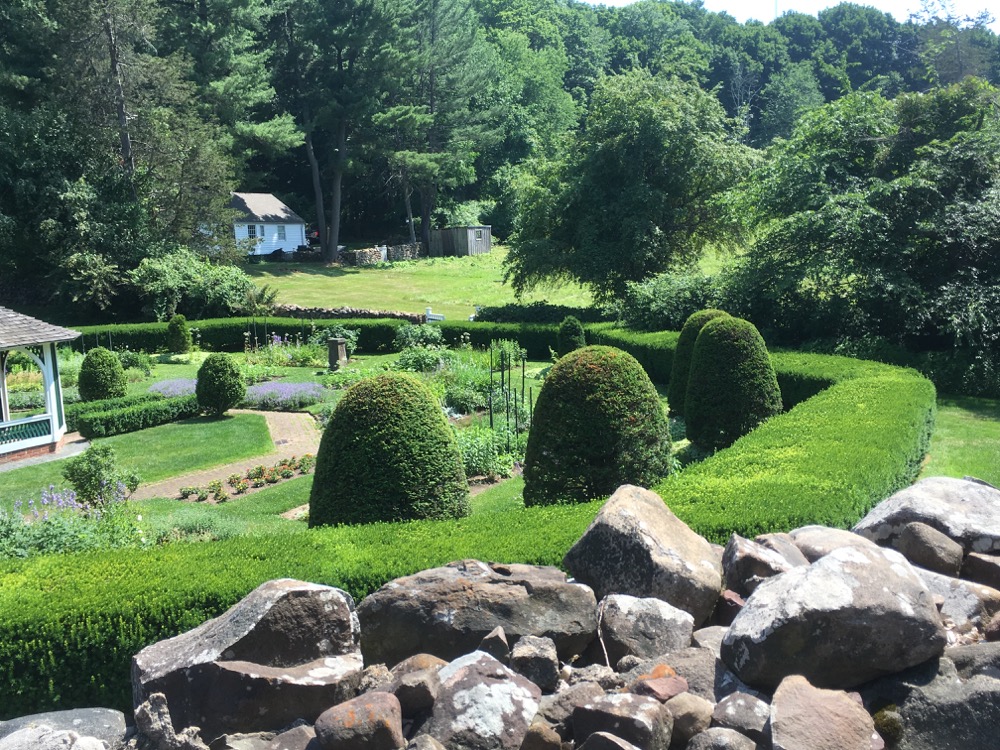 Connecticut Historic Gardens website
Hill-Stead Museum
CTMQ's Connecticut's Historic Gardens page
CTMQ's Visit to Hill-Stead