Turning Hartford's Bathroom Into Its Living Room
Hog River Brewing Company, Hartford
Multiple Visits
Hog River's Hartford "Living Room" taproom closed in April 2023.
As every Hartford area resident knows, today's Park River used to be called the Hog River. (It also used to be called The Little River, which is memorialized by the nearby and awesome Little River Restoratives. If you are in the mood for a cocktail instead of beer, patronize Little River, not Hog River. But still, patronize Hog River because it's a great place.) The Little River was "little," and the Connecticut River into which it empties was of course "the big river."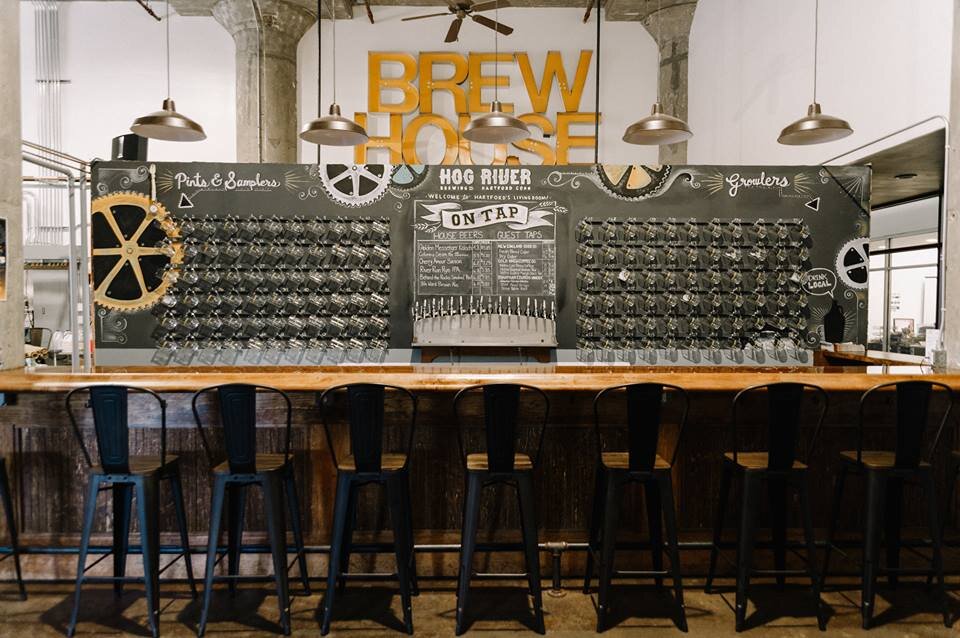 As Hartford grew, industry sprung up around the river that flowed through the center of the growing city. And without modern plumbing, the river became the sewer; for industries and humans and animals alike. Animals like pigs. Pigs who pooped. Pigs who pooped and fouled the river so much it became known as Hog River.
Still, the river was a key, if utterly gross, aspect of the city. In an attempt to clean it up a bit, a park was created around it in the hopes that less factories and homes would pollute it. This is today's Bushnell Park… which didn't really do much to quell the pollution but it was the reason for the change of name.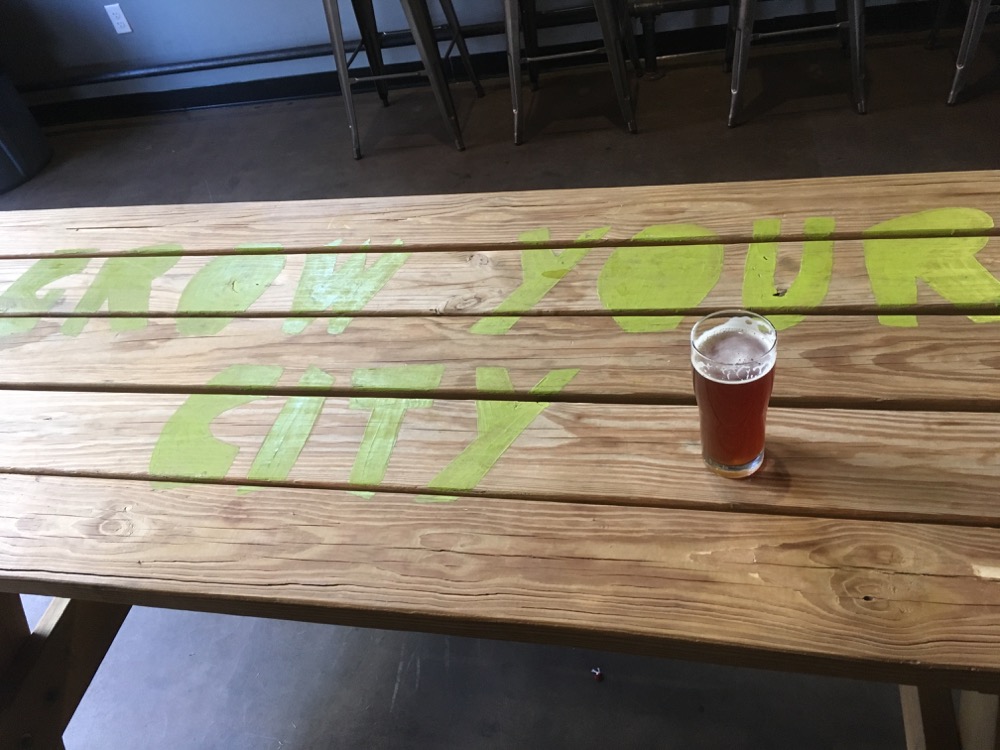 After the hurricanes and floods in the 1930's, the city and the Army Corps of Engineers wound up burying almost the entire length of the Park River underneath Hartford in the 1940's. Granted, Hartford proper is quite small, and this underground channel isn't very long. But it's a big part of Hartford's history and lore.
And now its memorialized by Hartford's second-longest running brewery of the 21st century, located in the Parkville section of the city, just on the other side of I-84 from the Hog/Park River.
Housed in the former Hartford Rubber Works building, which manufactured the country's first pneumatic tires for automobiles and bikes, the taproom pays tribute to its industrial roots. Massive machinery from the turn-of-the-century sit among the barstools and picnic tables, and pieces of Hartford history grace the walls. We are proud to be in such a historic neighborhood and grateful to be one of the many amazing Connecticut breweries. You'll usually find a food truck outside, games inside, live music, pop-up events and more. Welcome to 'Hartford's Living Room!'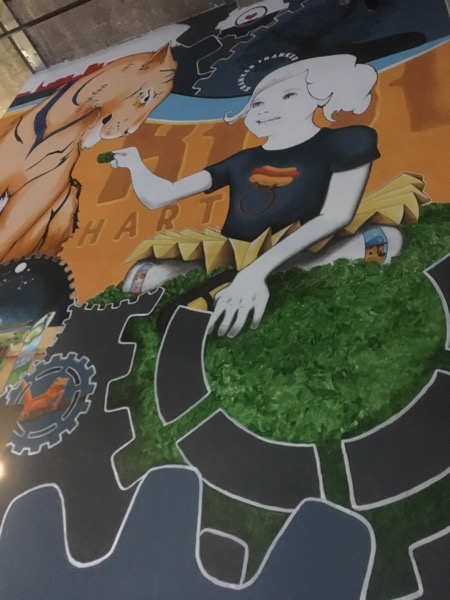 Indeed. I've been a champion of Parkville for decades, and its slowly inching its way towards its potential as a fully realized vibrant, exciting, safe(r), classic American cultural melting pot of an area. The owners of Hog River, Ben and Joy Braddock, have also been big champions of Hartford and Parkville. When they say above their vision for their brewery has always been to be Hartford's Living Room, they mean it.
And they've more or less achieved that goal. Hog River is open and airy, with tables situated under and near the massive hammer presses and gears of days gone by. "Industrial" isn't just an aesthetic here, it's everything. And yet, the taproom is still warm, inviting, and just straight-up cool. But the road to get here wasn't exactly easy for the Braddocks.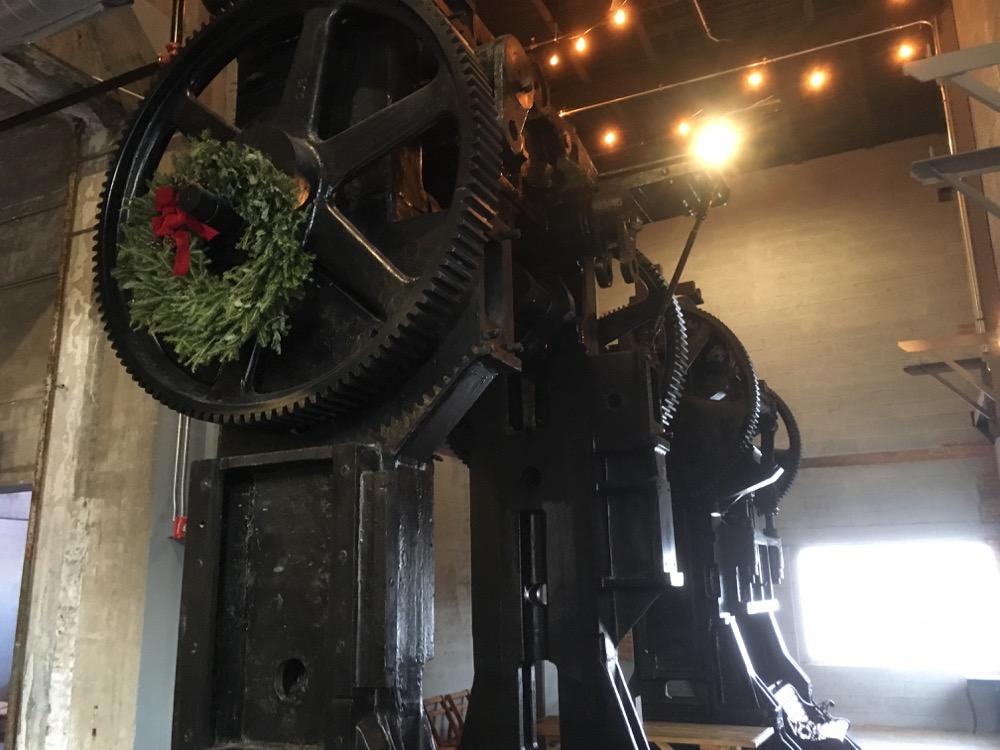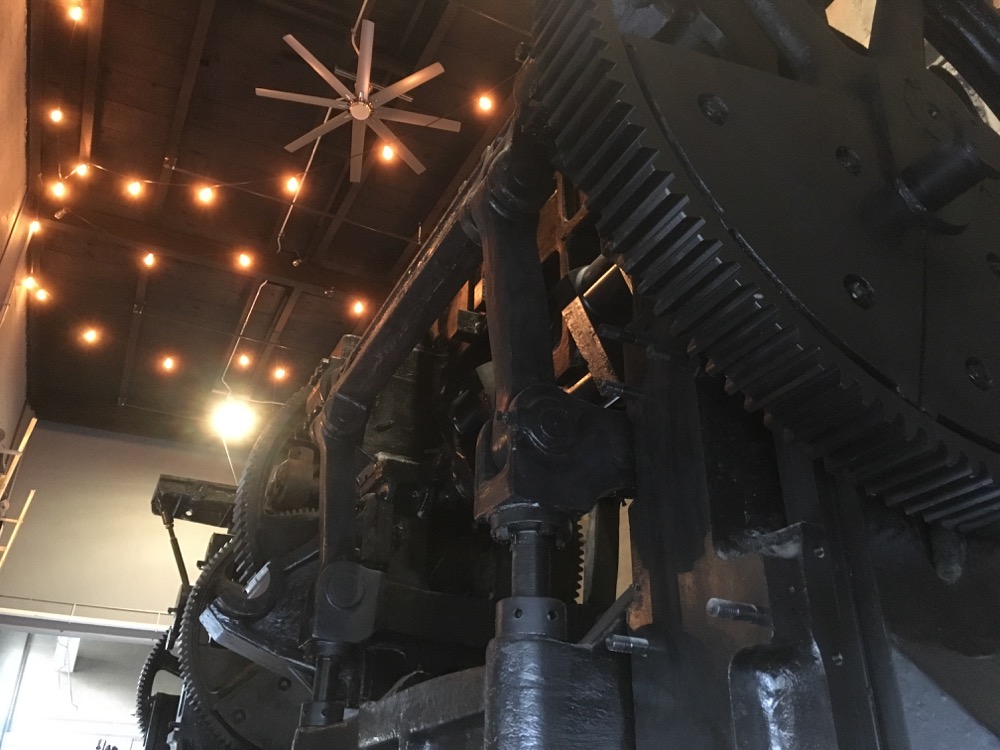 In a central Connecticut tale as old as… well, as old as maybe a century, Ben worked in insurance. In a cubicle. Ben did not like his insurance corporate job in a cubicle. Ben comes from a family of entrepreneurs and doers and Joy must have known that when she married Ben. She supported Ben when Ben gave the finger to the corporate world to go make no money at Thomas Hooker Brewing in 2008.
Over the years, ropes were learned and connections were made. Ben moved on to WilliBrew where he became head brewer for a few years. And that's where he decided to make the move to build and run his own brewery.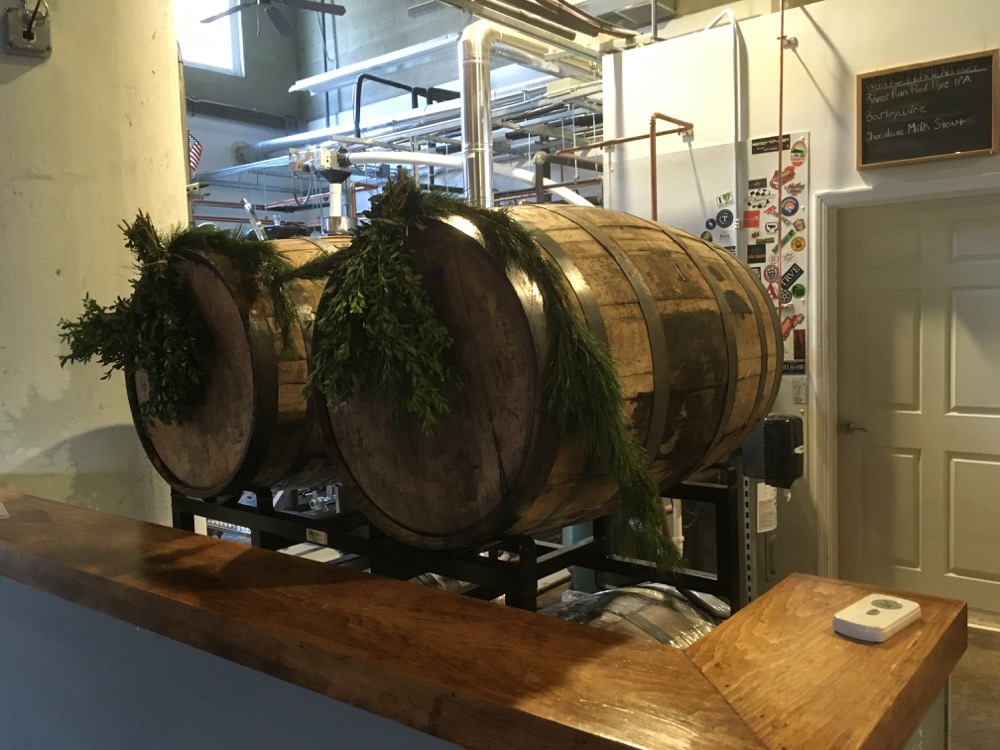 Hog River opened in the summer of 2016… just one of several that year. But Hog River was in downtown(ish) Hartford. Mixed in a large old building with other businesses and near some hipster hangouts like Real Art Ways. Could this actually work? Hanging Hills Brewing had just opened a few months earlier in a much smaller space a couple miles away. City Steam had been doing it's thing downtown (real downtown) for years.
Of course this could work. Hartford, while itself tiny, is surrounded by West Hartford and Wethersfield and Glastonbury, etc. And, of course, Hartford residents like good beer and good times too. But yes, suburban people still go into the city when there's reason to go into the city.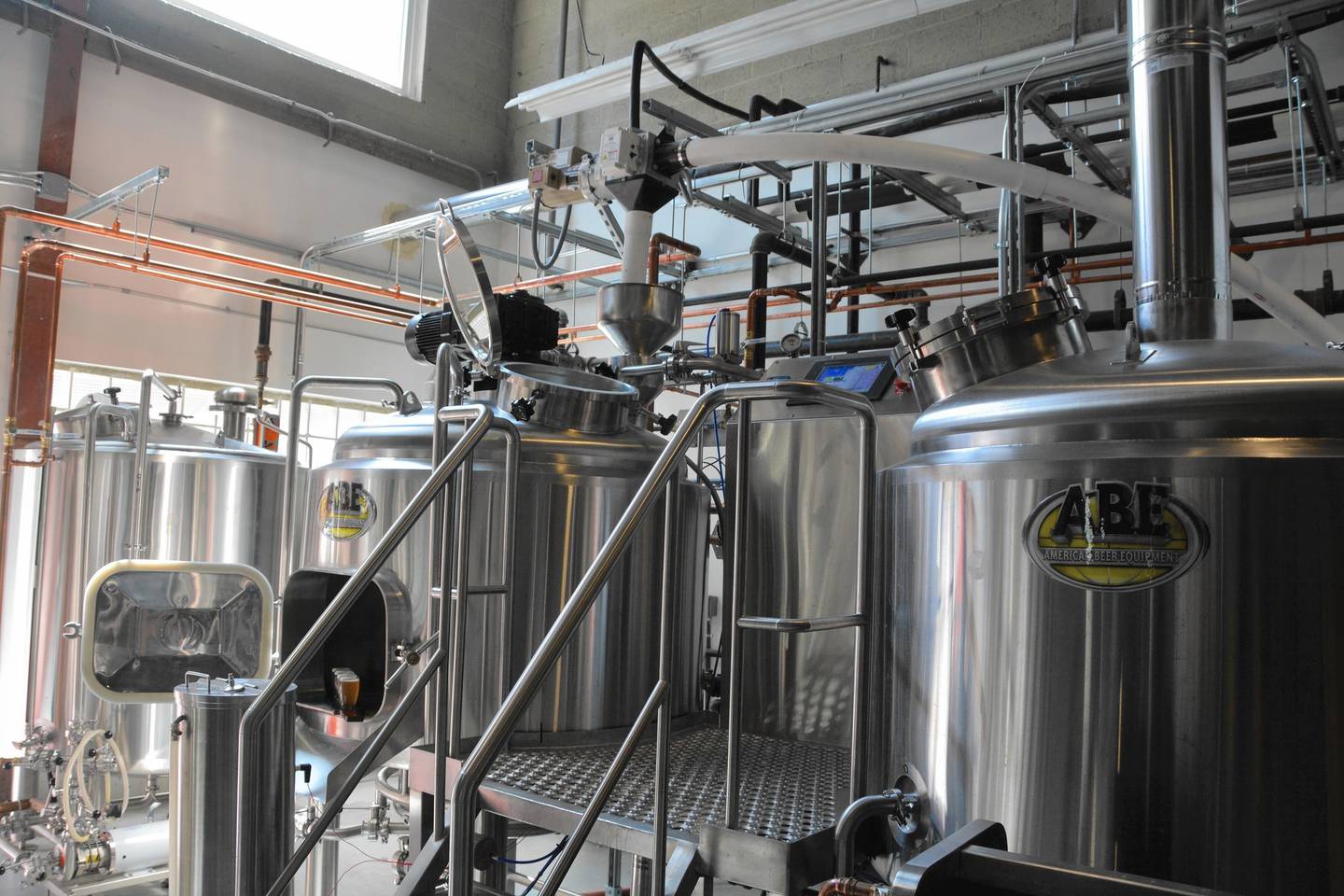 Including me. I've been to Hog River several times over the years and have always enjoyed my visits. In its infancy, Hog River always had a good line-up of classic styles – owing, perhaps, to Ben's years at WilliBrew, a bastion of classic styles. But he quickly pivoted, smartly bowing to market demands. The hazy IPAs came, followed by the fruited sours and whatnot. And they were always good.
But importantly, to this day, you can still find a Kölsch-style beer (a flagship Kölsch!), a pils, a normal IPA, etc. And Hog River makes an excellent Schwarzbier (Black Earth) that I pick up from the store now and then. These guys were ahead of the trend of beer pricing too… they always seemed to be a a few dollars more expensive than equally good beer next to it on the shelf. That used to puzzle me in 2018 or so. Now? It's right in line and I'm sure those extra dollars back then help the brewery out immensely.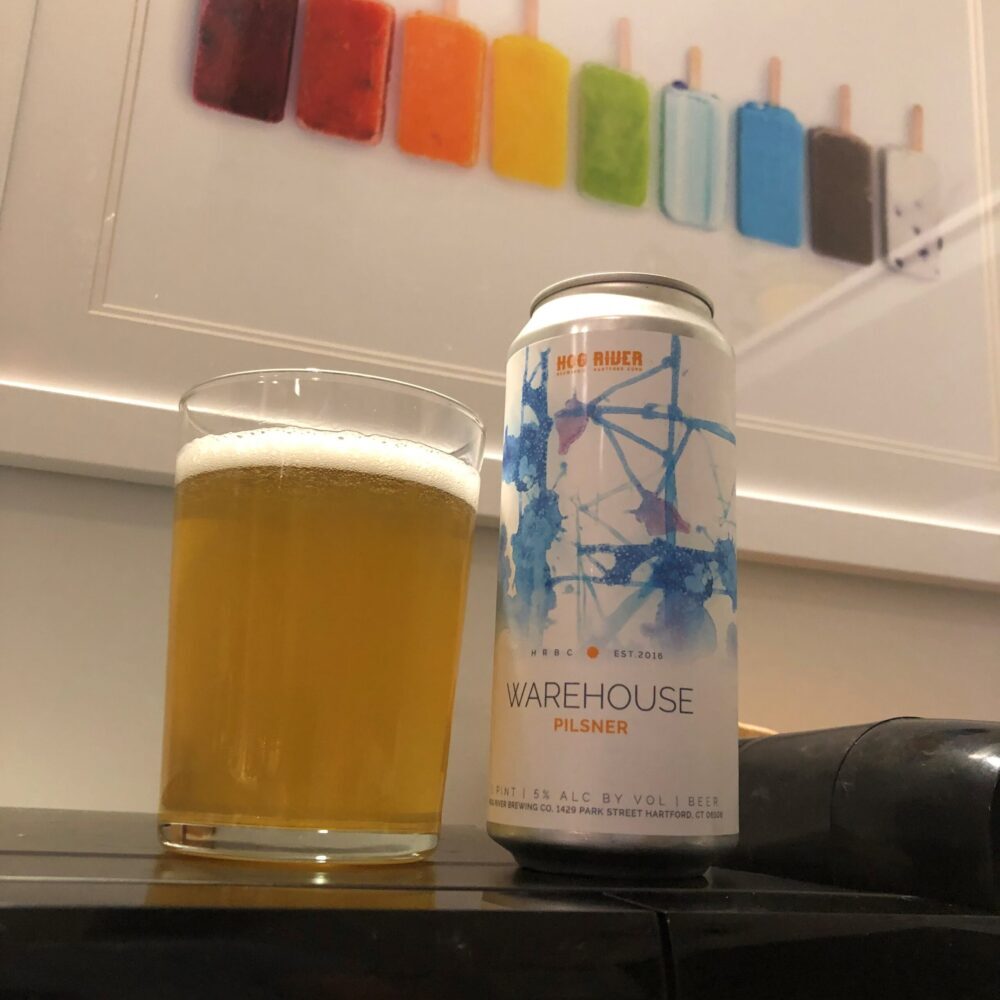 But to me, the coolest thing about Hog River is the brewery itself. From the beginning, the Braddocks wanted to really live by and play up their "Hartford's living room" tagline. It's never been just a bar, per se, but a gathering spot that makes and serves beer. Families are welcome and there is always space and entertainment for kids. Hog River has a "Barrel Room" for rental to host events and parties.
And they pride themselves on their inclusiveness. Parkville has a huge Hispanic population, but also first and second generation southeast Asians, West Indians, and others. While craft brewing and 21st century brewery taprooms are predominantly patronized by upper middle class white people, Hog River is different. It easily attracts one of the most diverse customer bases in Connecticut. It's a relaxed, chill place to hang out, grab a bite from a food truck, and enjoy a drink.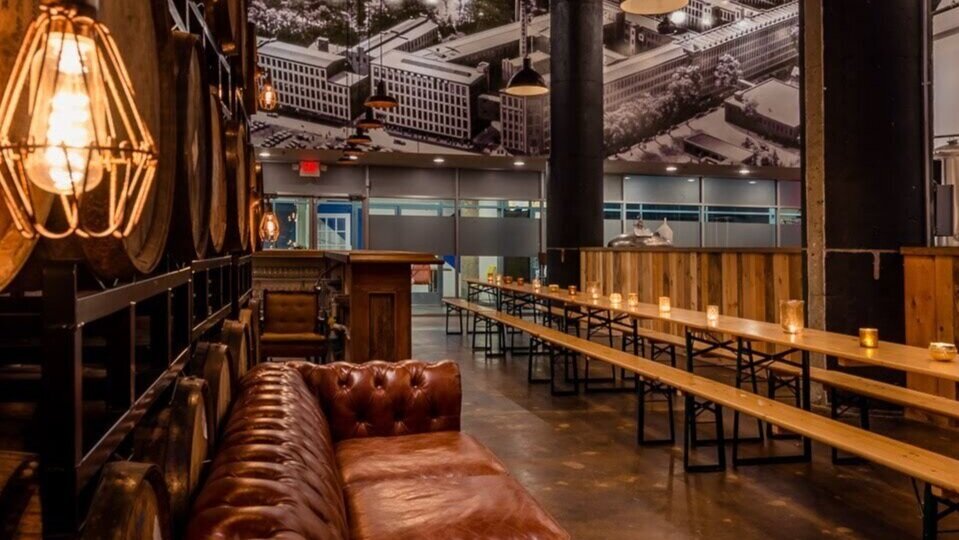 And it's working. Joy quit her job to devote herself fully to the brewery as well. It hosts all sorts of events from yoga and barre classes to music, "maker fairs," beer dinners, game nights, community outreach events… you name it. Joy is also deeply involved with the Pink Boots initiative to call out and stamp out the pervasive misogyny in the brewing industry.
Look. Don't be afraid of Hartford. You're not a rival drug dealer and while Parkville has had its ups and downs over the decades, you'll be just fine here. All of our cities (save Stamford and New Haven I guess) need people to regain their vibrancy and excitement. Hog River is a tiny part of that… even if the actual Hog River no longer is.

Hog River Brewing Company
CTMQ's page on CT Breweries and Brewpubs