Everything Derby
I've been exploring and writing about Connecticut since 2006. After a decade, I began compiling CTMQ guides for each town in the state. I plan on "completing" Derby CTMQ-style… as well as the other 168 towns, cities, and boroughs in Connecticut. After all, that is the ultimate goal of CTMQ.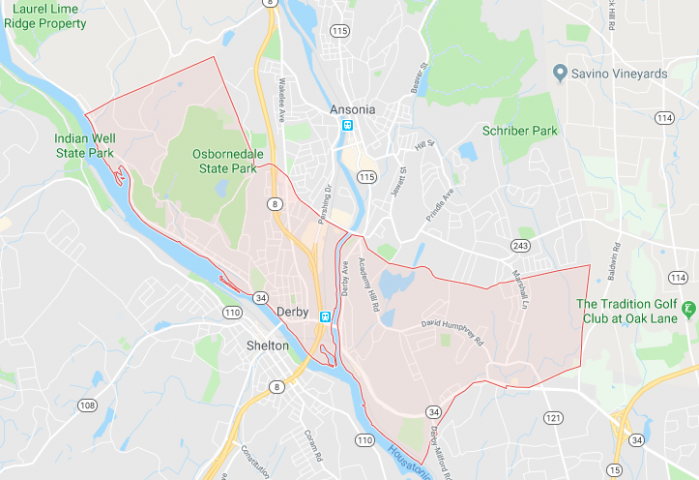 What do you know about the smallest city (or town or borough) in all of Connecticut? You can scroll down for my list of things to do in town. Or, as always, you can click on the town's tag to see what I've done.
If I've missed anything in town or if anything has closed or changed, please let me know.

All The CTMQ Derby Stuff
Links take you to my reports
Museums
David Humphrey House (which is in Ansonia. Because Derby is tiny.)
E Street Gallery
Gallery @37
Kellogg Environmental Center
Lower Naugatuck Valley Industrial Heritage Center/Howe House (future museum)
Osborne Homestead Museum
Hikes/Paddles
Osbornedale State Park
Kellogg Environmental Center
The Derby Riverwalk & Hall of Fame
Derby's Town Trails – Intro
Witek Memorial Park
Food & Drink
Wacky Wing Flavors at The Dew Drop Inn
BAD SONS Beer Co.
Looking for your favorite restaurant? Here is an explanation as to why it's not here.
Everything Else
CT Historic Garden: Osborne Homestead Museum
CT Women's Heritage Trail: Osborne Homestead Museum
Carnegie Library: Derby Neck
US Oldest: Olde Uptown Burial Ground
Hog and O'Sullivans Islands
Pork Hollow
Satan in CT: Devil's Jump
Gilder Boathouse
Books by the Falls
Housatonic Dam and Derby's canals
Sterling Opera House
Completion Celebration Meal & Derby Wrap-Up
Roseland Apizza