Windsor: Complete!
Union Street Tavern
Here is my list of everything I've done in Windsor!
I'm very excited to write this page. This is the 29th of what may ultimately be 169 town completion celebration pages! Yes, of course I am fully aware of how absurd that is. But I love it.
In late 2016, after a decade of writing CTMQ, I decided to try to "complete" towns. In that decade of traveling and writing, I had already done a lot of stuff in most of our towns already. However, I have been continually surprised by how much more there often is to do. This page you're reading includes my "town completion celebration meal." These will sometimes be at the best restaurant in town. Or the most historic. Or the most iconic. Or the most unique. Or the only one. Every town is different.
Let's get to it.

Windsor, Hartford County
Population: 29,044 (35th)
Founded: 1633 (1st!)
Size: 29.63 sq. mi. (73rd)
Here's the Wikipedia page and the town page
Windsor was my: 29th town completed
First CTMQ Visit: Northwest Park Nature Center, March 2007

The Celebration Meal
I worked in Windsor for a short while with Aetna in… I don't know exactly, but 2001-2002 or so. It was a terrible job and I had no money so I didn't exactly go out to eat in town. But now, two decades later, I work in Windsor again and have become very familiar with the restaurants. Several have come and gone, but I tend to stick to the more venerable places. (Though I still miss the original Nat Hayden's, the burned down Pickle Deli, and always Get Baked. Sniff.)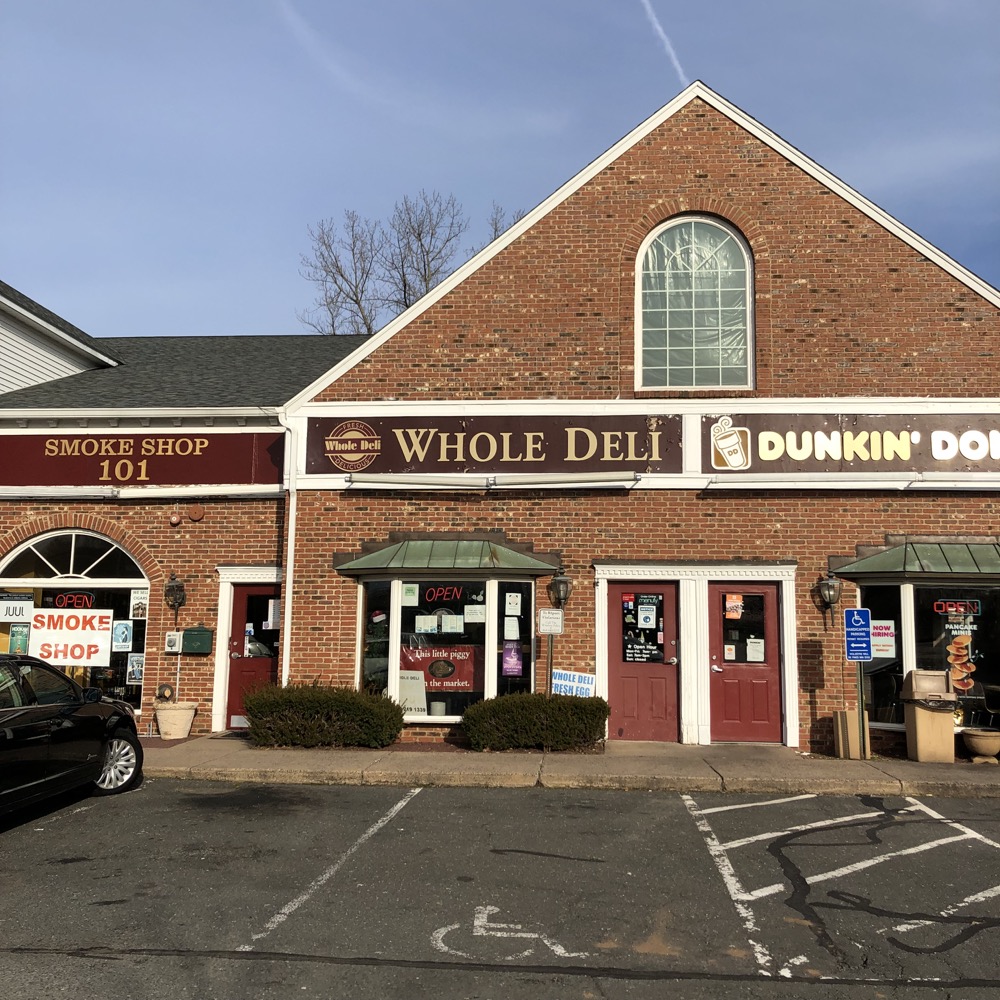 I wanted to shout out the two places I buy lunch out every few weeks (I'm a brown bagger for the most part) simply because I like them for what they are: Day Hill Deli and The Whole Deli. Day Hill Deli has this magical system where you stand in line with a bunch of other cubicle mopes and order over the counter to one of the women; "mustard, yes lettuce, yes tomato, yes pickle," and she writes it down but tells no one, tallies it up, rings you out, and then another woman who was secretly listening and began making your sandwich yells out your order and tosses it up on the counter for you to take away. It freaks me out every time.
The Whole Deli is slightly more posh than Day Hill Deli. At Day Hill, they wear mustard stained tank tops and may scowl. At Day Hill, it's a green company tee and forced smiles. Day Hill doesn't name their sandwiches, because they're just sandwiches. The Whole Deli gives them names, because they're fancy. They both have their strengths. My favorite sandwich of either place is Whole Deli's "High Protein Special."
But check this out – The Whole Deli has a "Philly Cheesesteak" that comes with mayonnaise. I have to see that sign every time I go in there and I want to scream. Are they out of their minds? Advantage: Day Hill.
Anyway, shout out to both delis and I couldn't decide which should host my Windsor Completion Celebration, so I wound up going to Union Street Tavern so I could enjoy a beer to toast my amazing accomplishment. Dear delis, please don't hold that against me and please continue providing me my $10 sandwiches when I'm too lazy to make a $1 sandwich at home.
On to Union Street!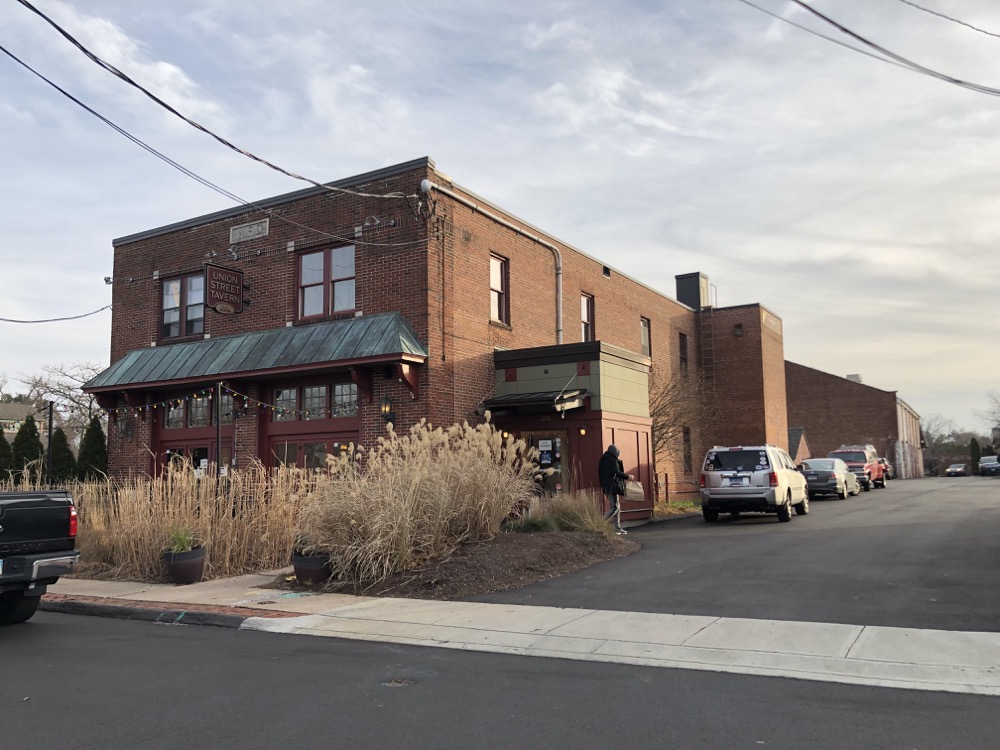 Located in historic Windsor, the Union Street Tavern brings a classic mix of new and old together into a charming and stylish American eatery. Offering our signature appetizers, steak, pasta and fresh seafood dishes, the Union Street Tavern uses only the finest ingredients to make each experience a memorable one. You will find our atmosphere relaxed and casual and our food and service exceptional.
Is that boilerplate text from a default restaurant website maker kit or something?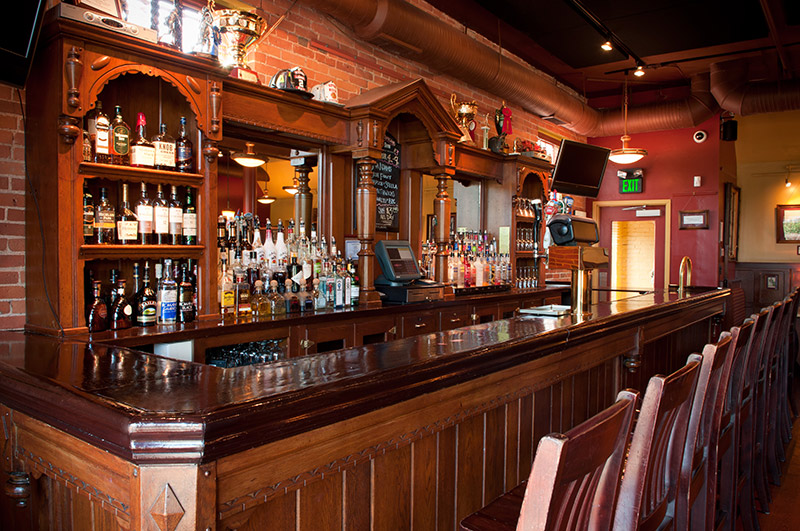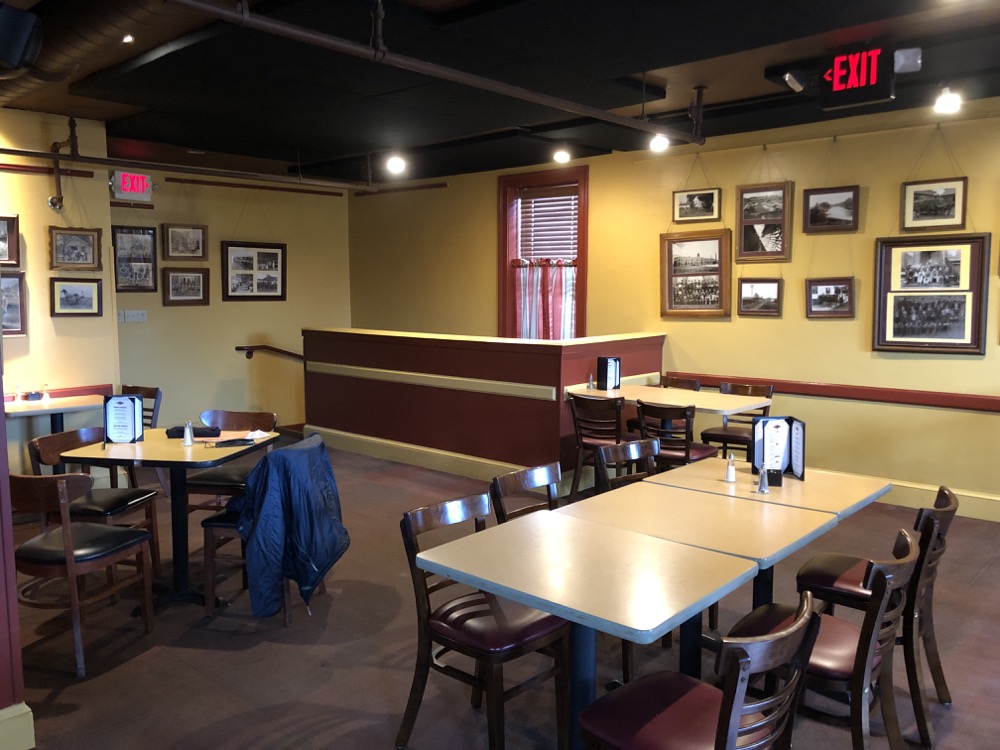 Union Street is that kind of place that's always there for you. Whether it's for after work drinks, a work team lunch, a casual date, or a family dinner, it's reliable and dependable. Nothing is going to blow your socks off, but nothing is going to break your wallet or make you mad either. The service is always good as well.
I met my friend and Windsor resident Shannon for lunch and Union Street was kind enough to give us the entire upstairs to ourselves. This was during Deep Omicron Times, and I have no idea why no one else downstairs seemed to care about it – but I also didn't complain. It was great to have an entire room to ourselves to catch up on work gossip and parenting woes. (My friend has twin toddlers. Respect.)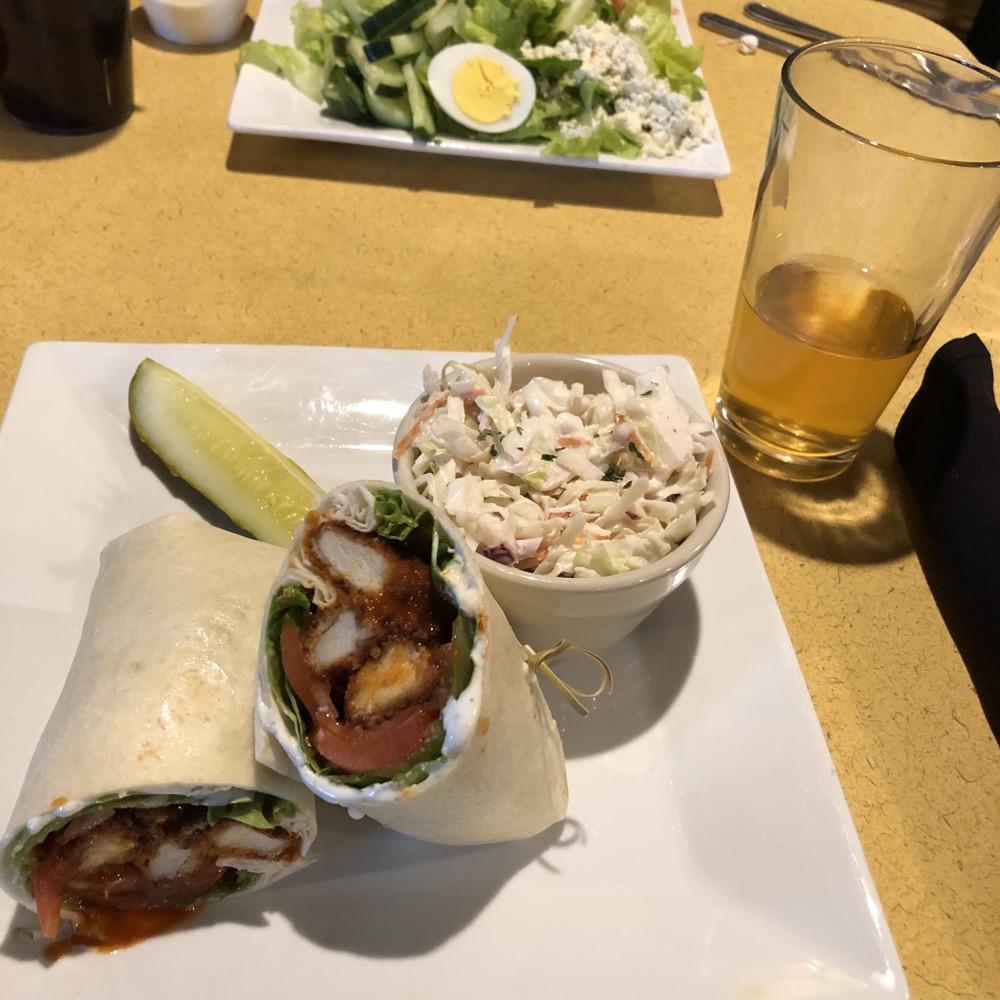 I ordered my go-to Buffalo Chicken Wrap and Shannon got some sort of salad. Being the Buffalo Chicken Wrap connoisseur that I am, I can report that the Union Street's effort is… just average. A bit too much breading, not enough heat, not enough blue cheese, and the chicken wasn't as moist as it could be. Still, I polished it off.
Another reason this place made sense as a place to celebrate Windsor is because they celebrate Windsor's history as well. The building itself was formerly a firehouse and police station. The kitchen is apparently located downstairs in the former jail. There are hundreds of historic photos all over the joint. I'm sure most diners never bother to actually look at them, but they're pretty cool. I don't suggest taking pictures of the pictures, because you look like a total weirdo doing that. Trust me.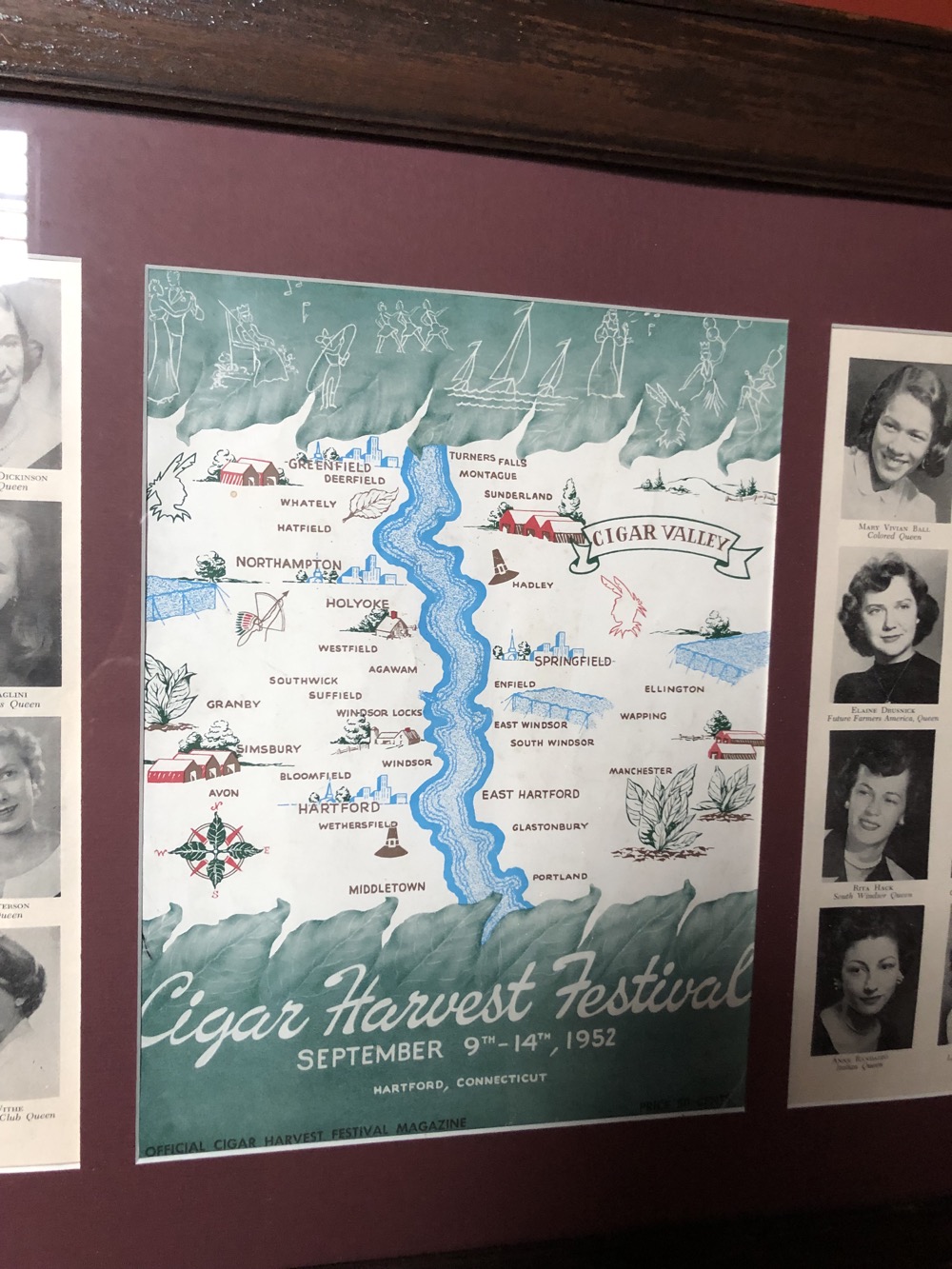 At least with no one else upstairs, I was able to poke around and look at them all, even if Shannon was looking at me funny.
Windsor has lost a lot of sit-down restaurants over the last decade, but Union Street has been open since 2006 and as long as they weather COVID, I think they'll continue apace. To Windsor! And Union Street Tavern! And Windsor history!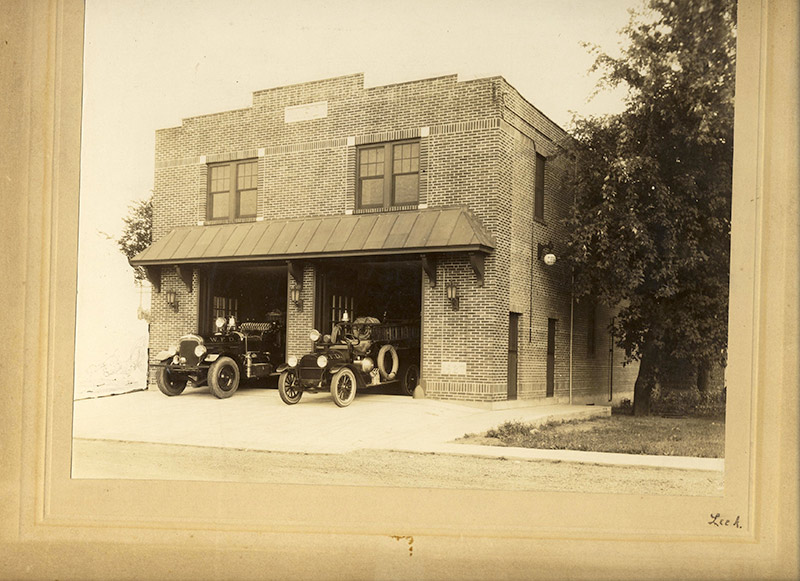 Windsor Wrap-Up
Clearly I have an affinity for Windsor, having spent more than a decade working there. The Windsor Historical Society is one of the better ones around – and they'd better be, since Windsor is the oldest town in the state, no matter what Wethersfield wants you to believe.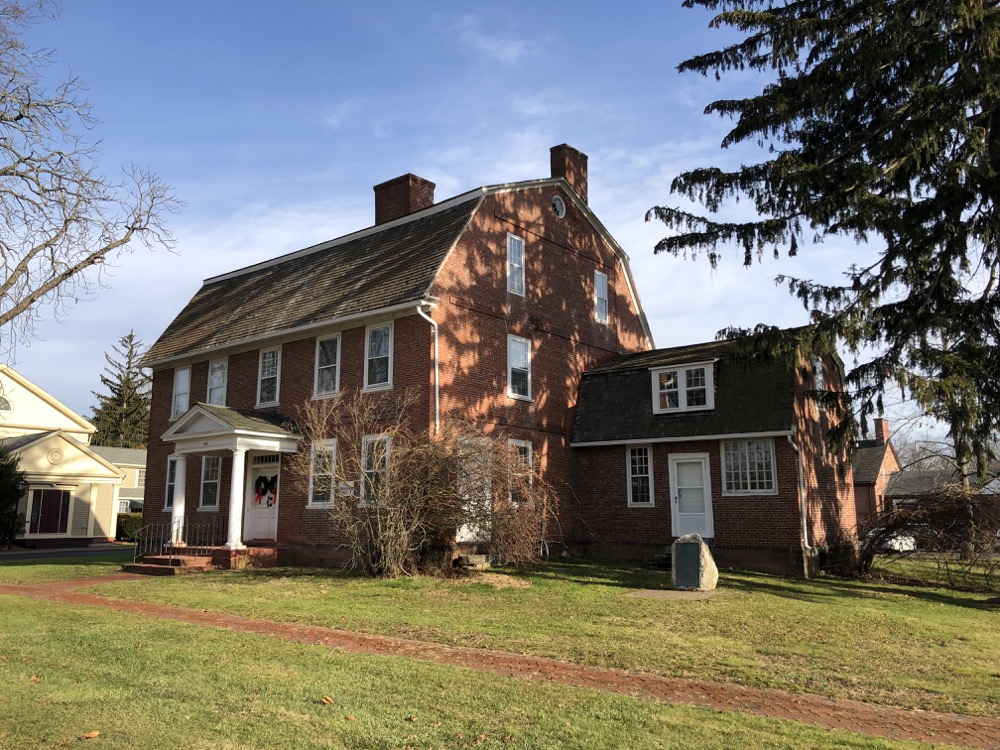 The town has gone through a massive change in the late 20th and early 21st-century. Many Connecticut towns have shifted away from an agrarian economy during this period, but Windsor's has been a bit more sentimental. If that's the word. It works for me… after all, Hollywood made a movie centered around the local tobacco industry. There used to be thousands and thousands of acres of shade tobacco grown here, for use as wrappers for the finest cigars in the world. Over the last few decades, those fields have been sold off and converted into mixed use communities, massive – and I mean massive – Amazon warehouses, sports fields, and cookie-cutter offices. Smoking kills, and humans have shifted away from it to a large degree, but the way it's going, Windsor might have to change its name to East Amazon or something.
Fortunately, Windsor's history and historic properties are safe. And as you'd expect, there are lots of them. But there are other good museums here too: a tobacco museum, The Vintage Radio & Communications Museum, a couple cool little art museums…
And Northwest Park! Simply one of the best town parks in the state. So many Freedom Trail sites and weird atomic history and controversial genocide history and crazy mass murdering history and… in Windsor, it just never ends.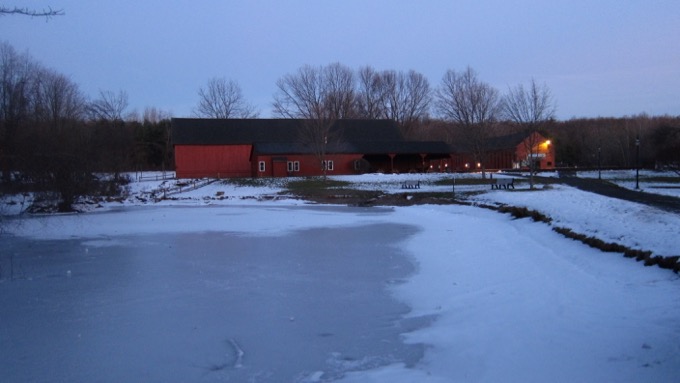 Thought exercise: If I had to send someone to Windsor for a daytrip, I would tell them to walk the full loop around Northwest Park and then check out the Tobacco Museum afterwards. Grab lunch at one of the delis mentioned above and then get the full on Palisado Green First Town in Connecticut experience. You just have to do that here.
Surprise: Several, actually. The sand dunes, the nuclear reactor, Bissell's Ferry, the trails at Northwest Park
Favorite fact: Gah! So many. I'll go classic: Windsor is the state's oldest town
Disappointment: Loomis-Chaffee removing their national champion tree
Windsor: Done!
Previous completed town: Chaplin!
Next completed town: Windsor Locks!