What a Long Strange Trip It's Been
Coles Road Brewing Company, Berlin
June 2021
The married couple who own and brew at Coles Road Brewing in Berlin, Paul and Lea Marchinkoski have slowly built up and improved upon a pretty well respected little central Connecticut brewery. Sure, we have other husband and wife teams leading our breweries… Hog River in Hartford, Fat Orange Cat in East Hampton, Beer'd in Stonington, Better Half in Bristol… and only one of those closed after a short run! Running a small entrepreneurial business with your spouse is probably difficult, and –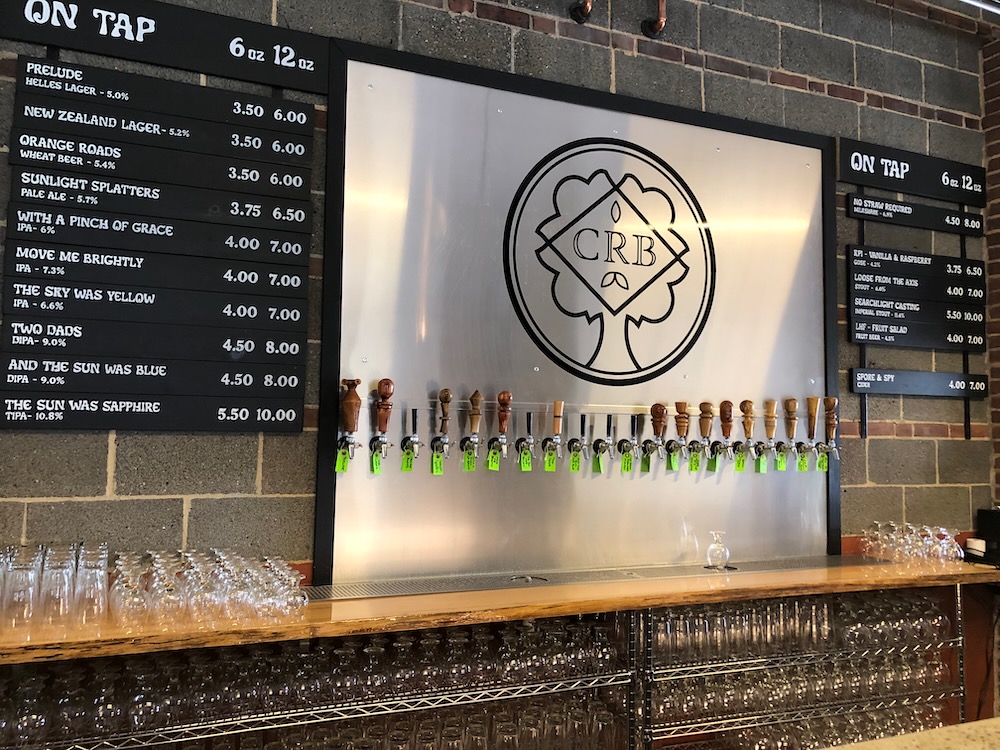 – what's that? Paul and Lea aren't married? They're cousins? And the extended Marchinkoski family pretty much owned all the property on Coles Road in Cromwell for decades? And now it seems to be home to dozens of other (I'm assuming) Polish-American families for whatever reason? And none of this is germane to Coles Road Brewery at all?
Yes, the brewing Marchinkoskis are indeed Cromwell cousins who grew up – and still live, I believe – on Coles Road. And I'm sure lots of people assume they're married when they see their names. I've never met either, so I'm not basing this on any sort of weird impropriety at all. I'm only basing it on my own personal misconception and hoping I'm not the only idiot out there.
Another thing that's been happening for a while now is beer being brewed by the Marchinkoskis. (As has tortured syntax on CTMQ like the prior sentence.) Paul homebrewed for many years before Lea joined in the efforts, and at some point during the Great Connecticut Brewery Reawakening, they decided to go pro. But going from award-winning and buzz gathering homebrewers to commercial brewery was a long (Coles) road.
Of the dozens and dozens of homebrewer breweries that opened during latter half of the Great Brewakening, I can't think of any that garnered more buzz than Coles Road. I'd maybe say Lasting Brass, but I think Coles Road's reach was further, and social media was more powerful for these guys. (Not to be confused with These Guys Brewing in Norwich, who had no buzz that I remember.)
True story: In 2017, I think, we held a little side fundraiser for the Foundation I work with at Taphouse 150 in Cromwell. It was a fun night and lots of who's-who in Connecticut brew showed up. Coles Road was there and I'm telling you, they were the most talked about brewery by the attendees.
"Did you try that Coles stout? Have you found the guy pouring Coles Road?!" It was the cool beer of that night. And they were three years shy of opening their actual brewery.
Posts would pop up in beer groups from "Friends of Coles Road" with pictures of the mythical beer and glowing reviews. This went on for yearrrrrs. The high alcohol stouts seemed to be what most people were always on about and while Paul did add adjuncts, they were never idiotic or diabetes-inducing.
I'd never had any Coles Road beer before my visit to the brewery. A brewery that was originally going to be on Coles Road in Cromwell in 2016. Then somewhere else in Cromwell in 2017. Then somewhere else in Cromwell in 2018 before winding up a few miles away in Berlin in 2020.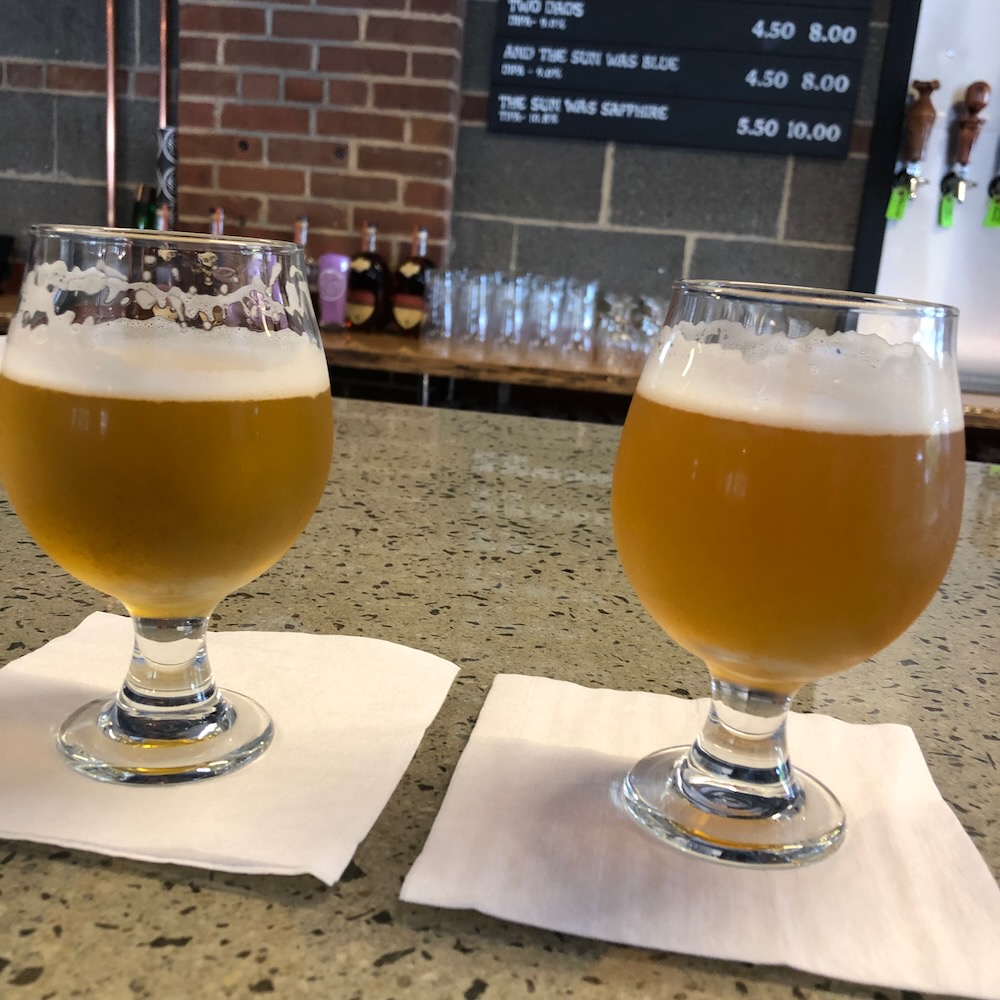 Coles Road finally opened in a former industrial building on Vincent Drive in Berlin during Pandemic times. But who cared, the Marchinkoskis could now legally sell their beer instead of giving it all away. All those years of glowing reviews from the underground scene would now be put to the commercial test.
The space is a decent mid-sized brewery and they've retained some vestiges of the nearby old train station (The new station is next door). Some switches and signs and whatnot. There's a large outdoor patio overlooking… a messy intersection, a Dairy Queen, a train bridge, and the rather welcoming painted Berlin "postcard" mural.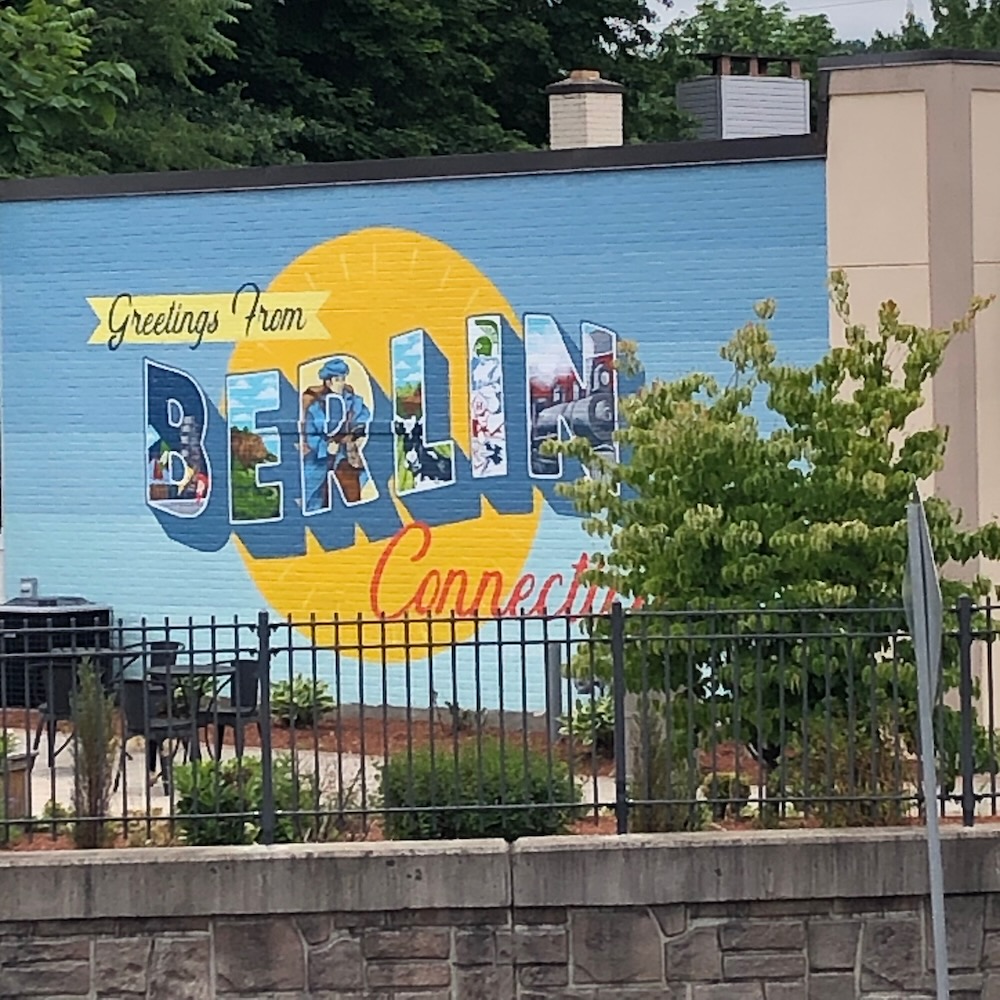 But I was most fascinated by the view of the tap list. There were about 20 beers on tap, which seems to be the standard here. I have no idea how they keep up with that brew schedule, but it's impressive. It would be more impressive if they're all mostly good beers. We shall see…
Now, I had pretty much stopped drinking to a large degree in 2020, so the options here of 6 ounces as the smallest tasters is a bit daunting. And four beers would only hit a fifth of their options. Oh well.
With classic rock playing over the sound system, I ordered the New Zealand Lager, Sunlight Splatters pale ale, Fruit Salad fruit beer to put them truly to the test, and the Mexican Stout.
I just noticed they've named their brown ale "corduroy" which is a perfect name for a brown ale. Also, while I'm on a beer name tangent, one of Coles Road's stalwart IPAs is Ladybug. It got that name because back in Paul's homebrewing days, his barn had a ladybug infestation and when he went to check on his progress, his kettle was full of dead ladybugs floating on top. Since there are no health inspections or rules for homebrewers, he skimmed them off and proceeded to allow the beer to finish.
I like that story.
The New Zealand lager is one of those beers that American breweries are doing now that always seem like a bit of a cheat to me. Yes, they lager the beer for a long time I suppose, but to hop it up with Nelson and Moteuka seems antithetical to what a true lager should be.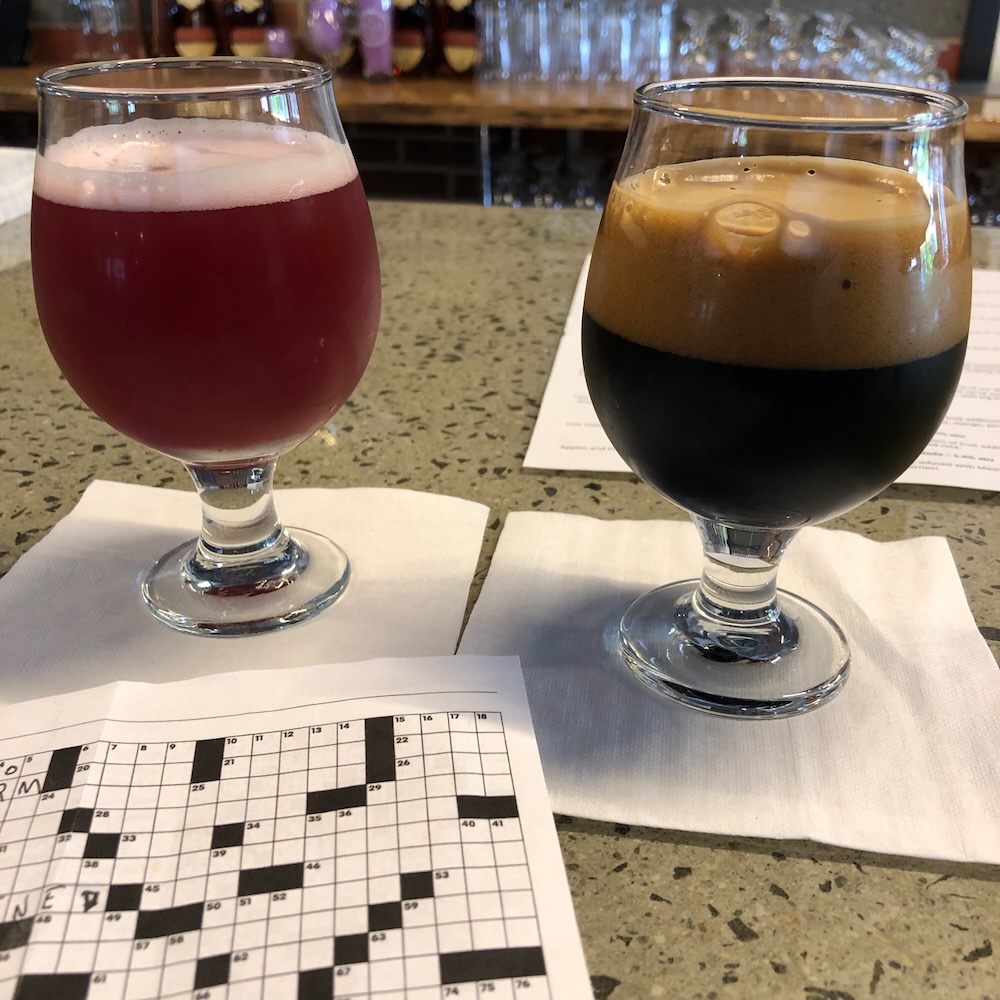 And yet… I kind of like the cheat when done well. This one is done well, even if it's like an ipLAger in a sense. The pale ale was a nice transition and was less hop-forward than the lager. See what I mean by the first beer not really making sense? I loved Sunlight Splatter though; if SNPA is the standard every brewery should aim for with their pales, and it darn well should be of course, Coles Road has done well. Long live Centennial hops.
Fruit beers are generally stupid. "Fruit Salad" fruit beers are even stupider. This particular version of their "Low Hanging Fruit" series had… deep breath… lemon, lime, orange, tangerine, blood orange, raspberry, blackberry, black currant, guava, passionfruit, mango, pineapple, clementine, fig, and sweet cherry. I ordered it simply because it is so ridiculous. FIFTEEN fruits. Because blood orange and tangerine weren't enough, they had to add clementines too. I choose to treat this list of fruits as a joke. It has to be a joke, right? Not a joke? I actually liked it. There was no way in the world I was going to enjoy this "beer," but I did. I don't know how, and I don't know why… but I did. There's something magical going on in Berlin, man. Paul and Lea and whomever else is brewing these 20 beers knows what they're doing.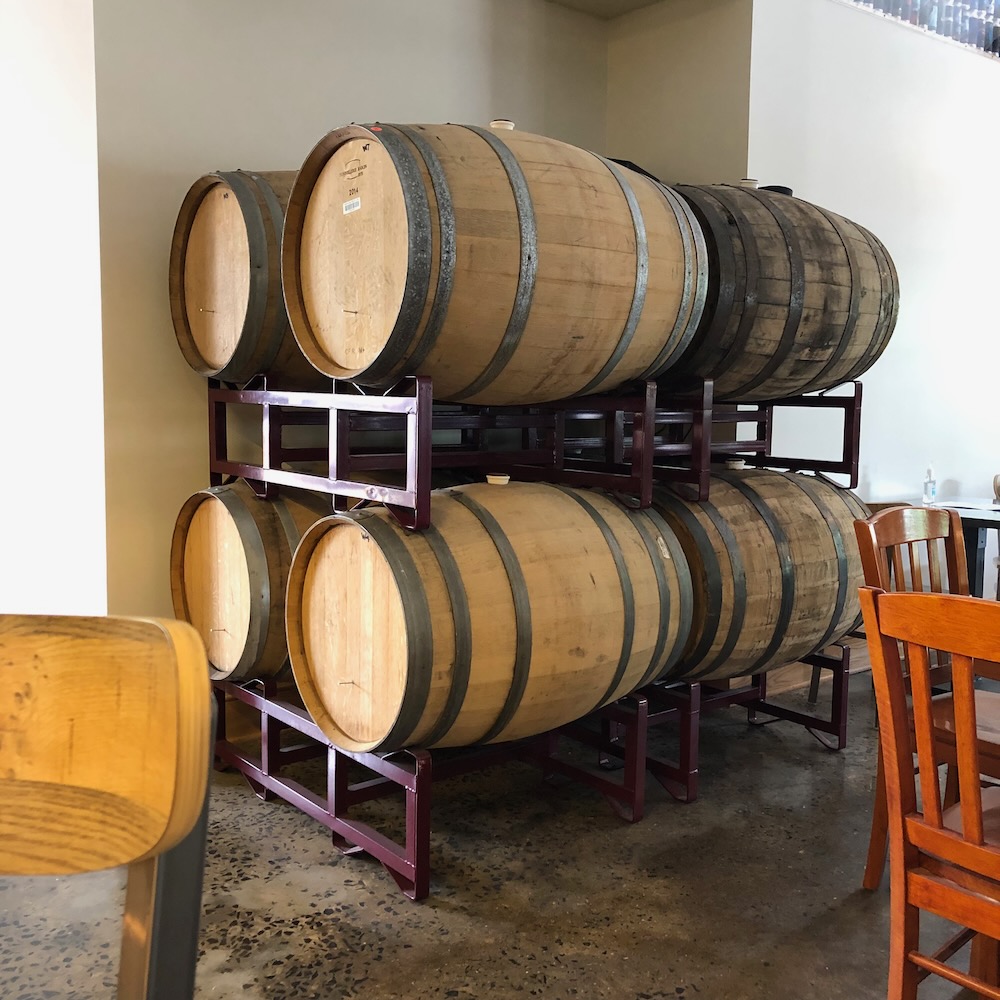 And hey, I like that "Low Hanging Fruit" naming convention as well. These are also "cheat" beers in a sense. Brew a simple base beer and then throw a bunch of fruit into different batches and you have multiple beers that people seem to like. As long as their cans don't explode – always a concern with these types of beers.
And I hadn't even gotten to the acclaimed stouts yet! Coles Road stouts are held in as high esteem as any other brewery's stouts. Their name was made via their homebrew stouts, and their rise through the local brewery ranks can largely be attributed to them. Call me what you want, but I simply can't handle big ABV beers anymore, but I had to make an exception at Coles Road.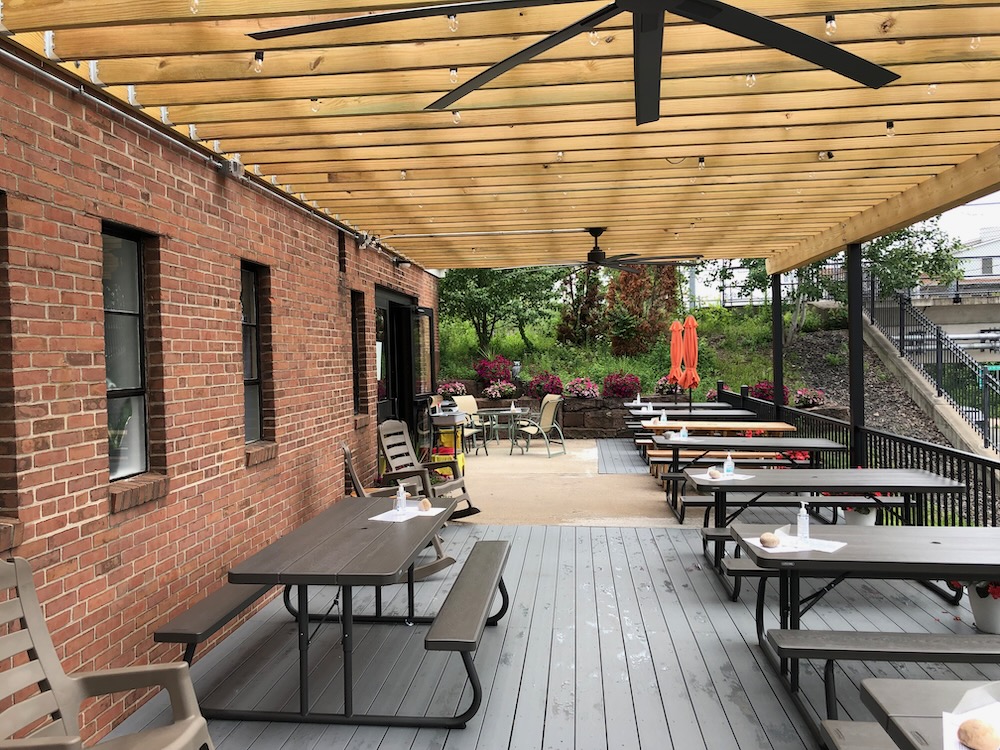 The Searchlight Casting Mexican Pancake Imperial Stout is a 11.4% beast. This is a dry stout with maple syrup conditioned on ancho chiles, cacao nibs, and candy cap mushrooms. My word. It is rich, hearty… and delicious. Not too sweet and not too spicy. The higher ABV was nearly undetectable. The Coles Road stout adulation is warranted. And in fact, all of the offerings I had were on point and exactly as they were described and meant to be.
Side note: Paul is a Deadhead. I surmised this after seeing a picture of him and some of the label art. Furthermore, it seems as though the brewery's line up of sought after stouts all get their names from the horrendous half-hour long bore-fest Dead song called Dark Star. Loose from the Axis Milk Stout, Reason Tatters Breakfast Stout, and the one I had, Searchlight Casting. The full lyrics to the song don't contain many more options, but there's probably something there.
It's a clever(ish) naming convention I guess. "Dark Star" for the dark beers. With 30 minutes of guitar noodling, acid dropping, and pot smoking, that's about how long it takes to sip through an 11-15% ABV beast of a beer. I just hate the music. (I've been listening to this mess of a song while writing this page and man, it's just endless noodling. I hate the noodling so much.)
And so, because of Coles Road's affinity for bad music, I will dock a point from what is otherwise a top notch brewery. Sorry guys, we can't all be perfect. What a long strange trip it's been.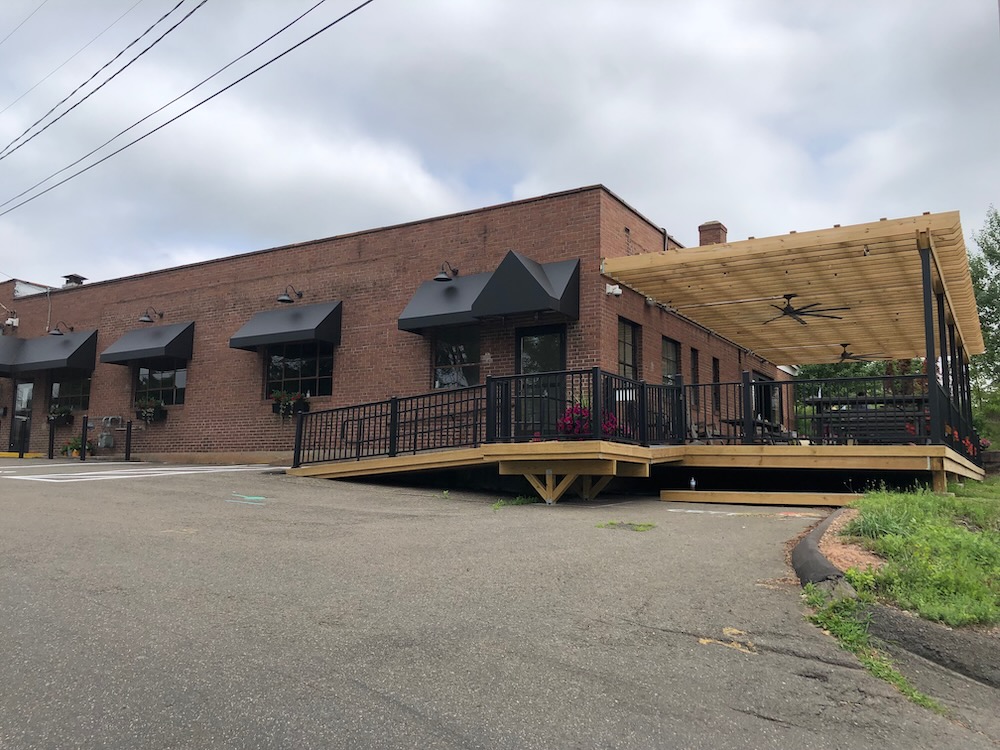 Coles Road Brewing Company
CTMQ's page on CT Breweries and Brewpubs