Everything Windsor Locks
I've been exploring and writing about Connecticut since 2006. After a decade, I began compiling CTMQ guides for each town in the state. I plan on "completing" Windsor Locks CTMQ-style… as well as the other 168 towns, cities, and boroughs in Connecticut. That is the ultimate goal of CTMQ.
If I've missed anything in town or if anything has closed or changed, please let me know.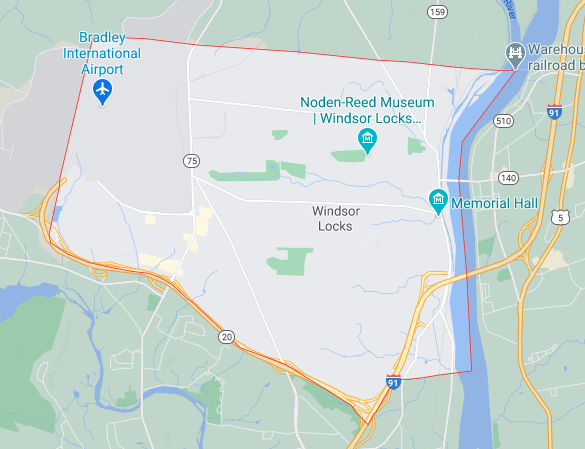 Museums
Edward Sabotka Civil War Museum
Memorial Hall Museum
New England Air Museum
Noden-Reed House and Barn
Pool Table Magic Museum
Hikes
Explore Connecticut's Windsor Locks Hiking Guide
Windsor Locks Canal State Park – Intro
Windsor Locks' Town Trails – Intro
Food & Drink
CT "Classic" Diner Trail: Skooter's Diner
CT Beer Trail: Luppoleto Brewing Company
Looking for your favorite restaurant? Here is an explanation as to why it's not here.
Everything Else
US First: Christmas Tree
ASME Landmark: Hydromatic Propeller
ASME Landmark: Pratt & Whitney R-1340 Wasp Radial Engine
ASME Landmark: Pratt & Whitney Single Crystal Turbine Blade
Enfield Falls Canal
Dexter Corporation & Coffin Bridge
Site of World War II POW Camp
Welcoming home the champion UConn Huskies
Windsor Locks: Complete!
I "completed" Windsor Locks in August 2022 but new and/or previously unknown-to-me CTMQ-worthy places and things open all the time, so a town is never really "complete." I will, of course, continue to visit and write about these new places and things.
Wrap-up and Completion Celebration Meal at Bobby V's