East Hartford: Complete!
Pho 501
Here is my list of everything I've done in East Hartford!
I'm very excited to write this page. This is the 16th of what may ultimately be 169 town completion celebration pages! Yes, of course I am fully aware of how absurd that is. But I love it.
In late 2016, after a decade of writing CTMQ, I decided to try to "complete" towns. In that decade of traveling and writing, I had already done a lot of stuff in most of our towns already. However, I have been continually surprised by how much more there often is to do. This page you're reading includes my "town completion celebration meal." These will sometimes be at the best restaurant in town. Or the most historic. Or the most iconic. Or the most unique. Or the only one. Every town is different.
Let's get to it.

East Hartford, Hartford County
Population: 51,252 as of the 2010 census. (19th in Connecticut)
Founded: 1783 (80th)
Size: 18.02 sq. miles (130th)
Here's the Wikipedia page and the official town page
East Hartford was my: 16th town completed
First CTMQ Visit: Edward E. King Museum, December 2006

The Celebration Meal
Pho 501 is the best restaurant in East Hartford. Now, that may not sound like the most ringing endorsement for a restaurant, so let's try this: Pho 501 is the best pho restaurant in Hartford County. In Connecticut? Possibly maybe.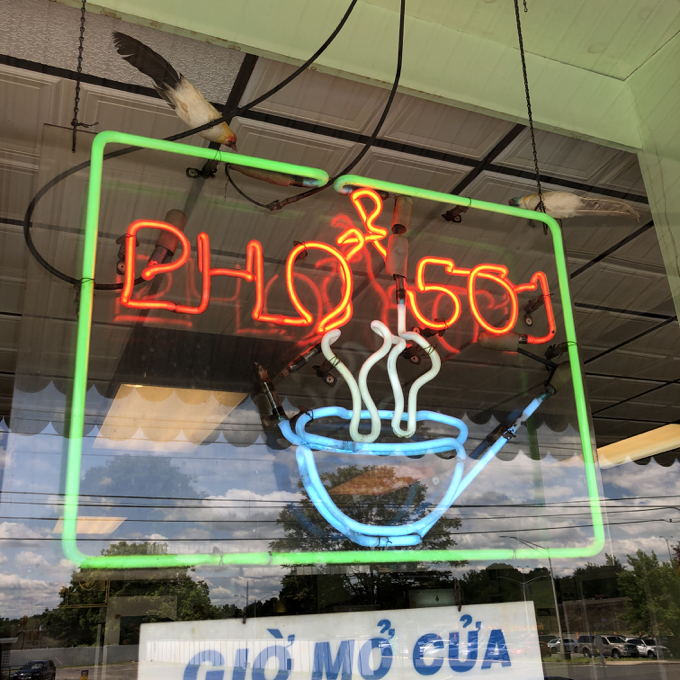 Two huge pieces of data go into my opinion, beyond my own opinion: One, I have a pretty darn good view into the local Vietnamese scene. Sure, I'm a white boy from suburbia. But I married well and my wife and in-laws are Vietnamese. My father-in-law is sort of the respected elder 'round these parts and he knows a lot of his brethren.
And his brethren have been saying that Pho 501 is the best place around. I trust them.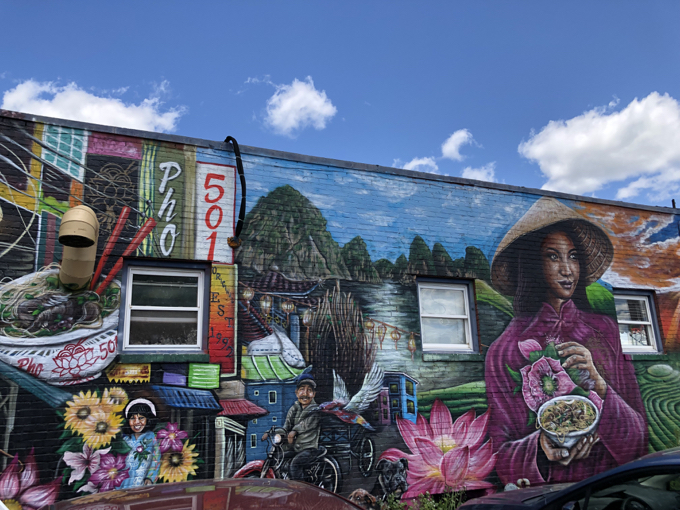 The second data point is the restaurant's menu – or lack thereof. You can get chicken wings 2 days a week. You can get goi cun (spring rolls) 4 days a week. And you can get pho everyday. And the pho here is beef pho. Rumor has it you can get chicken on Sundays.
They have a couple other soups, but that's it. The folks who own and run this place know what they do well and they do it. This is how vendors operate in Vietnam; oftentimes a stall or small restaurant will serve just snails. Or just pho. Or just ga re. Or whatever. (Read Graham Holliday's Eating Vietnam if you get a chance; it's wonderful.)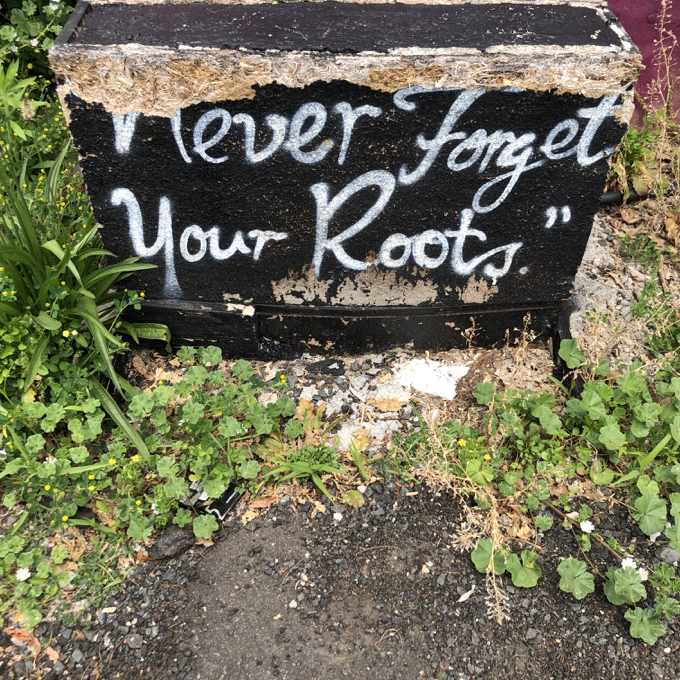 Pho 501 officially opened its doors on Sept 1992 It started off as a continuation of the previous restaurant called "The Omelette House." At the time, Vietnamese cuisine was something most Americans were still unaware of. The founder and chef Toan Nguyen would serve eggs with baguettes everyday and on the weekends he would cook some Pho for the Vietnamese customers that would come in. He was unsure if the American customers would want to try or like this popular Vietnamese delicacy. As time progressed, customers began to request for this intriguing pho until it completely took over the eggs on the menu…and the rest they say is history.
I highly recommend egg sandwiches on baguettes in Vietnam if you ever have a chance to go. Otherwordly.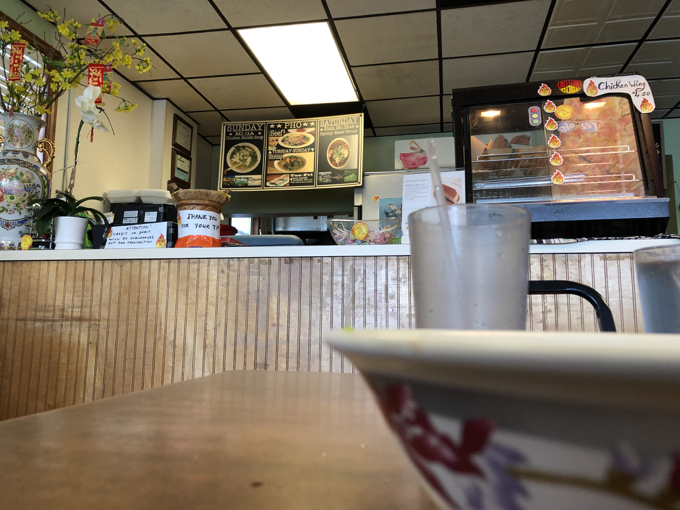 Pho 501 is small and always busy. You're lucky to get a seat during meal times and if you do, you're likely to be sat with some random people. It matters not, you're all there to eat the pho and there's no need to kibitz at all. Server arrives, you tell him what size and if you want a Coke, hot tea, or water, and he disappears for a few minutes.
Then the magical soup is served. Rip up the Thai basil and other greens, throw a bunch of bean sprouts in, squirt the Sriracha and chili garlic to suit your heat level, and go to town.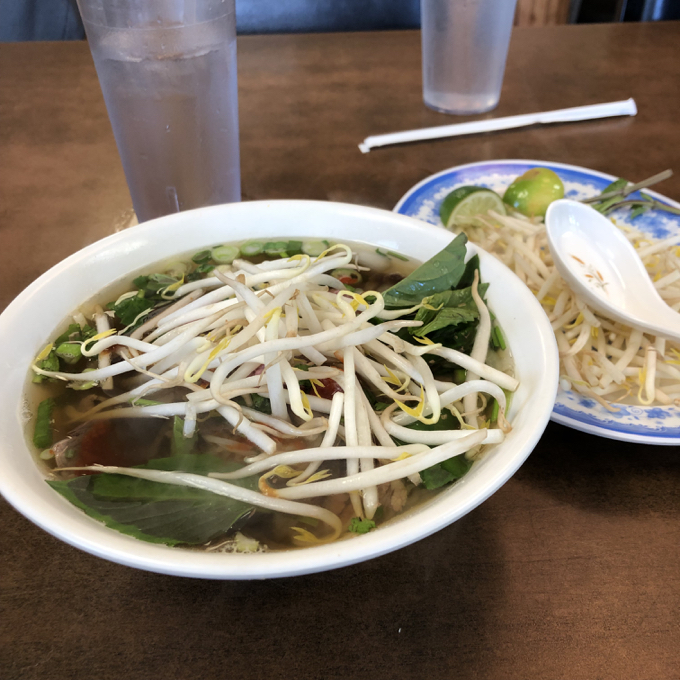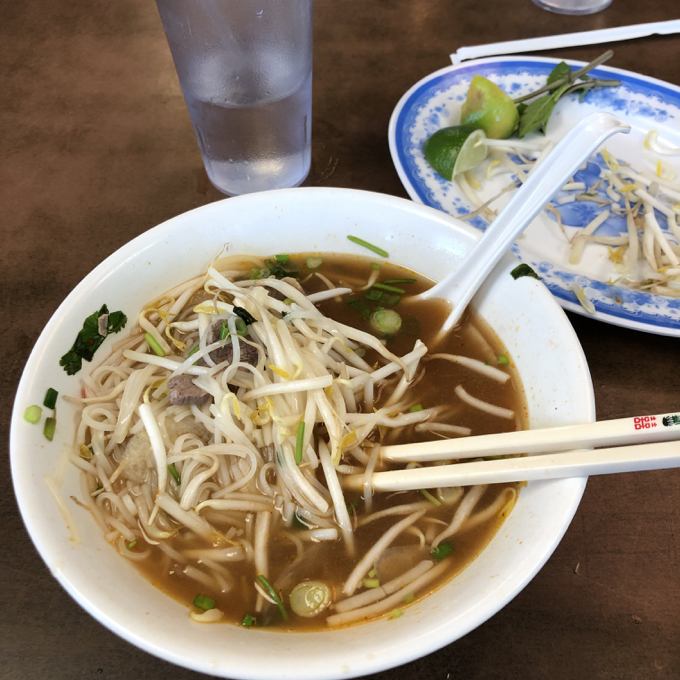 My word it's good. Transporting. No one here bothers you while you eat. There's no "how is everything" nonsense here (or at most Vietnamese joints) because they know it's good. Feel free to slurp. Don't worry about looking up or making eye contact. Just keep plowing through while it's hot.
Another trait of the Vietnamese is that they can handle really, really hot stuff. I don't mean like pepper hot – though they're nuts with that too – I mean temperature hot. Boiling. I don't know how my wife and her family do it; it's like they have asbestos mouths and throats. They don't do warm or even just hot. They need their soups and tea scalding hot.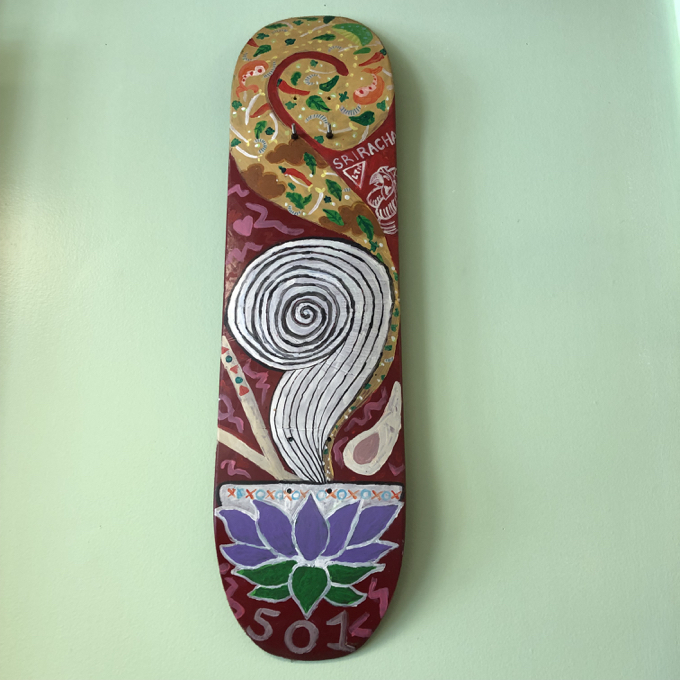 Don't worry about finishing your bowl either; the broth, while delicious, serves as the medium for the perfectly cooked rice noodles and beef slices. Concentrate on the add-ins and enjoy as much of the broth as possible. They won't be offended.
I can't recommend Pho 501 enough, and I couldn't have been happier to celebrate my completion of East Hartford here. I could say this is great working class food for a working class town, but if the French invented pho, it would always cost triple what it does. The amount of time that goes into each giant cauldron of broth would blow your mind.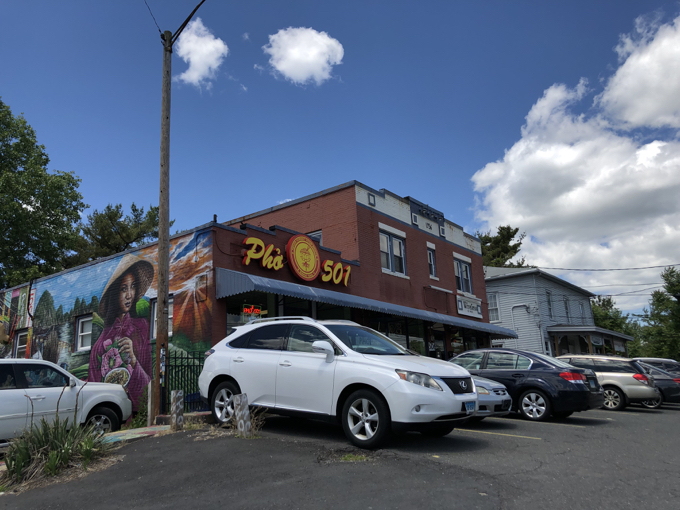 East Hartford Wrap-Up
I had a friend in college from East Hartford who did nothing but disparage the town. I never learned what "east of the river" meant until a few years later, but never applied it to any of my beliefs or misperceptions. I've lived in Manchester, Glastonbury, and West Hartford so I've pretty much surrounded the town.
A town that is home to the massive Pratt & Whitney corporation, a company that more or less invented the jet engine and helped win important wars. It's a riverfront town that never seems to play up its riverfrontness. It has a bit of an inferiority complex – Glastonbury has more wealth, Manchester has the mall, and Hartford is the capital city. East Hartford is… East Hartford.
But it's home to UConn football! Okay, that's not a good thing. Let me start over. East Hartford is fine. The mighty Hockanum River Trail traverses it and takes walkers into the wilderness, such as it is here. (It's surprisingly nice.) The town's library is fantastic, and has a lot of really cool historic displays throughout.
Not a nerd like me? Fine. There are a few ethnic restaurants to seek out; from West African to Vietnamese to various central American joints. Looking back, my only negative experience in town was trying to go to both African restaurants and being ignored at one, and then ignored at the other. Look at me! I don't know what to order! Help a non-brother out!
East Hartford has a bad rap in some ways, and it probably shouldn't. The trails are cleaner and nicer than you'd think, and the history and industry here is as important as almost anywhere else in the state.
Bonus, as far as I know, it doesn't call itself E-Ha. For that alone, it's better than my hometown of "WeHa."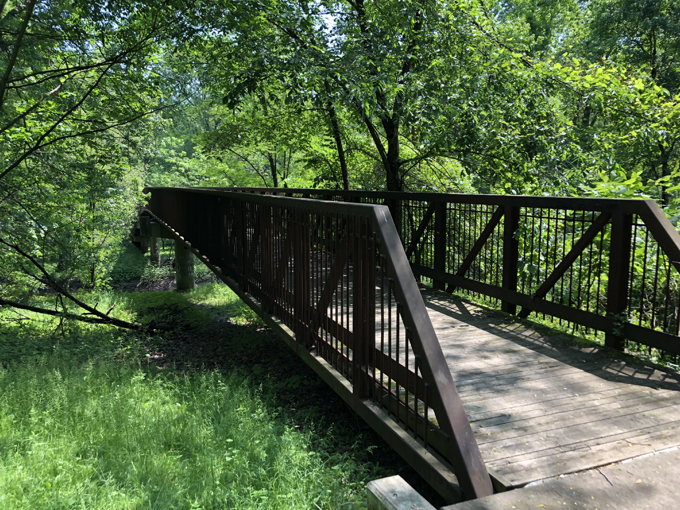 Thought exercise: If I had to send someone to East Hartford for a day… Hm. I've spent a lot of time in East Hartford for this website so I think I'm fairly well informed. Two breweries are supposedly going to open in town soon, so maybe one of them will be a worthy stop in the future (post October 2019). As for now, I'd go on a weekday and have some morning pho at Pho 501 and then take a walk along the Connecticut River. Hop in the car and check out the beautiful East Hartford library and find the vestiges of the old Edward E. King Museum throughout. Walk up Main Street to town hall and do the most adventurous mile or so on the Hockanum River Trail and then have a couple hot dogs at the historic Augie & Ray's.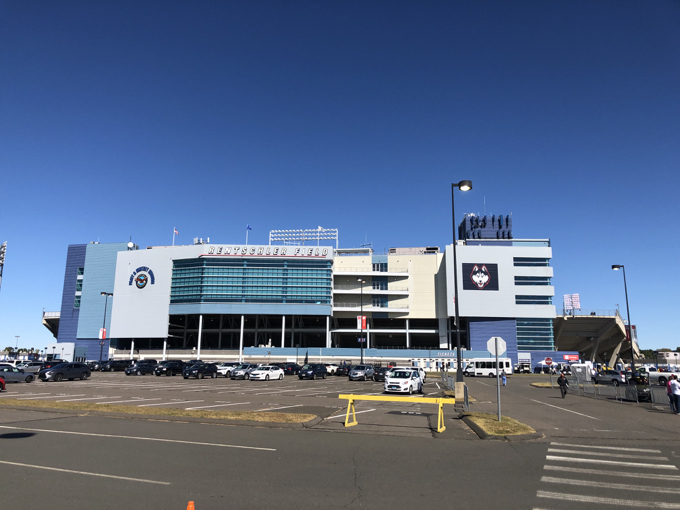 Surprise: How incredible the Hockanum River Trail through the town is.
Favorite facts: Pratt & Whitney's commitment to the city, that there are two west African restaurants, and the unique stop log exercises here.
Disappointments: The rotting stench of UConn football and Olde Burnside Brewings' closure
East Hartford: Done
Previous completed town: Canterbury!
Next completed town: Avon!