Everything South Windsor
I've been exploring and writing about Connecticut since 2006. After a decade, I began compiling CTMQ guides for each town in the state. I plan on "completing" South Windsor CTMQ-style… as well as the other 168 towns, cities, and boroughs in Connecticut. That is the ultimate goal of CTMQ.
If I've missed anything in town or if anything has closed or changed, please let me know.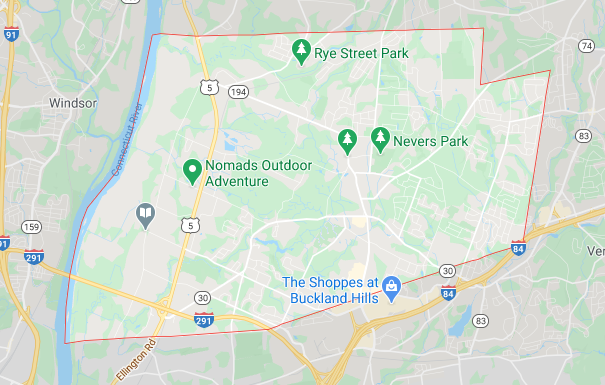 All The CTMQ South Windsor Stuff
Museums
Pleasant Valley Schoolhouse Museum
Union District School Arts Center and Museum (Potential Future Museum)
Wood Memorial Library & Museum
Hikes
Hartford Audubon Society – Intro
South Windsor's Town Trails – Intro
Food & Drink
CT Valley Brewing Company
Blue Heron Vineyard at Foster Farms (Potential Future Winery)
Mad Moose Mead (Potential Future Meadery)
John Fitch Distilling Company (Potential Future Distillery)
David Glass Cheesecakes (RIP)
International Food Tour (Pakistani): Rasham
Looking for your favorite restaurant? Here is an explanation as to why it's not here.
Everything Else
Satan in CT: Beelzebub Road
US Oldest: East Windsor Hill Post Office
US Oldest: Site of Bissell's Ferry
Nomads Outdoor Adventure
Foster Family Farm
Wood Memorial Library Gingerbread House Festival
South Windsor Wrap-Up
I "completed" South Windsor in 2017 but new and/or previously unknown-to-me CTMQ-worthy places and things open all the time, so a town is never really "complete." I will, of course, continue to visit and write about these new places and things.
Completion Celebration meals and South Windsor Recap The Reds: Cabin & Onion!