Completely Completing Stafford
August 2017 Update:
Yes, you've read that correctly. I plan on "completing" Stafford… as well as the other 168 towns, cities, and boroughs in Connecticut. After all, that is the ultimate goal of CTMQ.
I began writing this site in September of 2006 with one very young son and full head of dark hair. I have no idea when I'll "complete" Stafford, let alone the whole state, but there's no use worrying about that for now.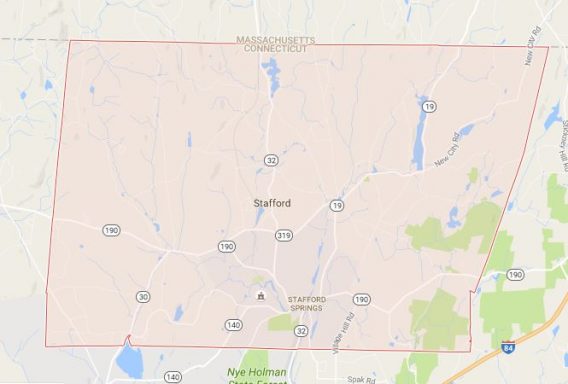 What do you know about the town which is most famous for Stafford Springs which is only the downtown part of Stafford? You can scroll down for my list of things to do in town. Or, as always, you can click on the town's tag to see what I've done.
If I've missed anything in town or if anything has closed or changed, please let me know.
All The CTMQ Stafford Stuff (15)
If linked, I've visited/done and reported on it.
Museums
Donald Passardi's Ford Museum
Northeast States Civilian Conservation Corps Museum
Patten District One-Room Schoolhouse
Stafford Historical Society Museum
Hikes & Paddles
Shenipsit State Forest & Bald Mountain Trails
Shenipsit Trail – Intro
Stafford's Town Trails (Intro)
Food & Drink
Lost Elm Artisan Ales (future brewery)
Stafford Cidery
Other Stuff, Often the Best Stuff
American Woolen Company
Horse Ridge Cellars
Stafford Motor Speedway
Completion Celebration Meal & Stafford Wrap-Up