The Sta
Completing Stafford
Long story short: I asked CTMQ's facebook "fans" for five towns. The first responder included Manchester on her list. She didn't know why she was being asked for five towns, but here we are.
In Stafford. Which, of course, includes Stafford Springs.
(Her five towns were ASHford, ENfield, MANchester, STAfford, and VERnon.)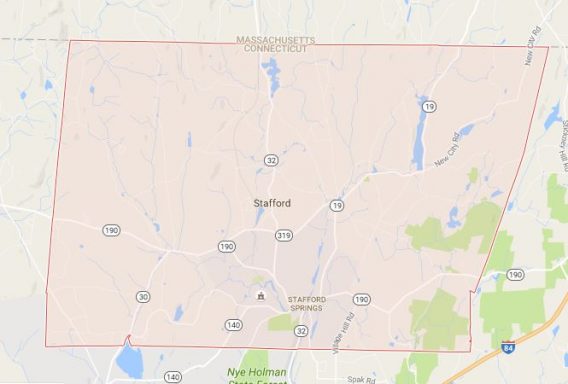 Quick – what do you know about Stafford? Here's the Wikipedia entry for the mostly rural north central border town. But what else do you know?
Project Ashen Manstaver seeks to "complete" the facebook commenter's five towns in relative short order. It's nearly impossible, but at least I have a focused goal. And now that I've been writing CTMQ for a decade, one would hope I have some stuff under my belt for each town. In Stafford's case, there's not much going on.
All The CTMQ Stafford Stuff (15)
If linked, I've visited/done and reported on it.
Museums
Donald Passardi's Ford Museum
Northeast States Civilian Conservation Corps Museum
Patten District One-Room Schoolhouse
Stafford Historical Society Museum
Hikes & Paddles
(Stafford section of the) Shenipsit Trail
"New" Shenipsit Trail Extension/Terminus
Shenipsit State Forest & Bald Mountain Trails
Stafford's Town Trails (Intro)
Food & Drink
Bottom-Side-Up Brewing (Homebrewer)
Stafford Cidery
Other Stuff, Often the Best Stuff
American Woolen Company
Horse Ridge Cellars
Stafford Motor Speedway
Completion Celebration Meal & Stafford Wrap-Up