Everything Farmington
I've been exploring and writing about Connecticut since 2006. After a decade, I began compiling CTMQ guides for each town in the state. I plan on "completing" Farmington CTMQ-style… as well as the other 168 towns, cities, and boroughs in Connecticut. That is the ultimate goal of CTMQ.
If I've missed anything in town or if anything has closed or changed, please let me know.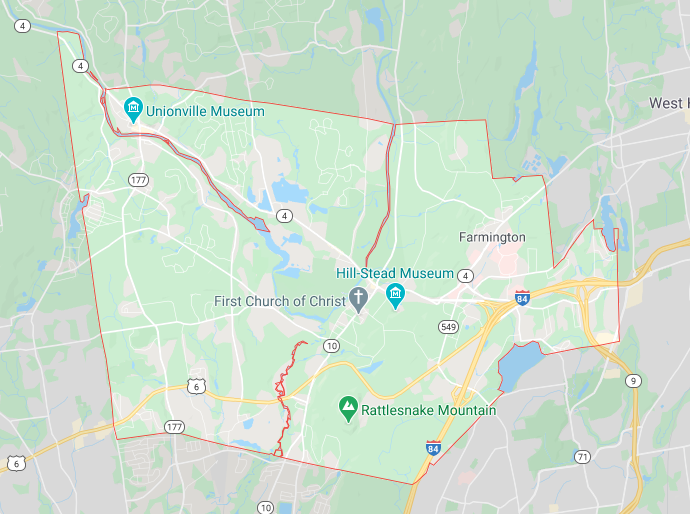 All The CTMQ Farmington Stuff
Links take you to my reports
Museums
Farmington Historical Society Museums:
Gridley-Parsons-Staples Homestead
Old Stone Schoolhouse
Art Gallery at Mill
Gilbert and Donaldson Art Galleries at Miss Porter's School
Barnes and Hackman Franklin Art Gallery at Tunxis CC
Hartford Medical Society Historical Library
Hill-Stead Museum
Lewis-Walpole Library and Museum
Monastery Gallery of Art
Nature's Porch Environmental Center
Stanley-Whitman House
UConn Public Art Collection: UConn Health Center
Unionville Museum
William Day Museum of Indian Artifacts (Future Museum)
Hikes, Bikes & Paddles
Batterson Park
CFPA's Metacomet Trail – Intro
Farmington Land Trust – Intro
Town Trails – Intro
Multi-Use/Rail Trails
Farmington Canal Heritage Trail – Intro
Food & Drink
Sadly, nothing of note. Here is the explanation for why this is so.
Everything Else
National Historic Landmark: Austin F. Williams Houses
National Historic Landmark: Hill-Stead
National Historic Landmark: First Church of Christ
National Historic Landmark: Stanley-Whitman House
National Scenic Trail: Metacomet Trail (NET)
Washington-Rochambeau Revolutionary Route National Historic Trail
WR3 NHT Sites: Elm Tree Inn & Camps
Amistad Trail: 10/10 sites
Underground Railroad Trail: 3/3 sites
CT Women's Heritage Trail: Hill-Stead Museum
CT Art Trail: Hill-Stead Museum
CT Historic Garden: Hill-Stead Museum
CT Historic Garden: Stanley-Whitman House
US Largest: O'Reilly's Irish Gifts
Hartford Mormon Temple
Sisti Mansion
Steve Silk's Tropical Garden
So Many Historic Buildings!
Holy Family Retreat Labyrinth
The Stack: Ghost Highway Ramps
Art Tunnel
Hospital Rock
Pinnacle Rock
Reservoir Rock
Will Warren's Den
2nd Lt. Vincent H. Core Memorial
Farmington's "Church Daggers" Town Seal
Town Essay: Connecticut's Strangest Town?
Completion Celebration Meal & Farmington Wrap-Up
TBD